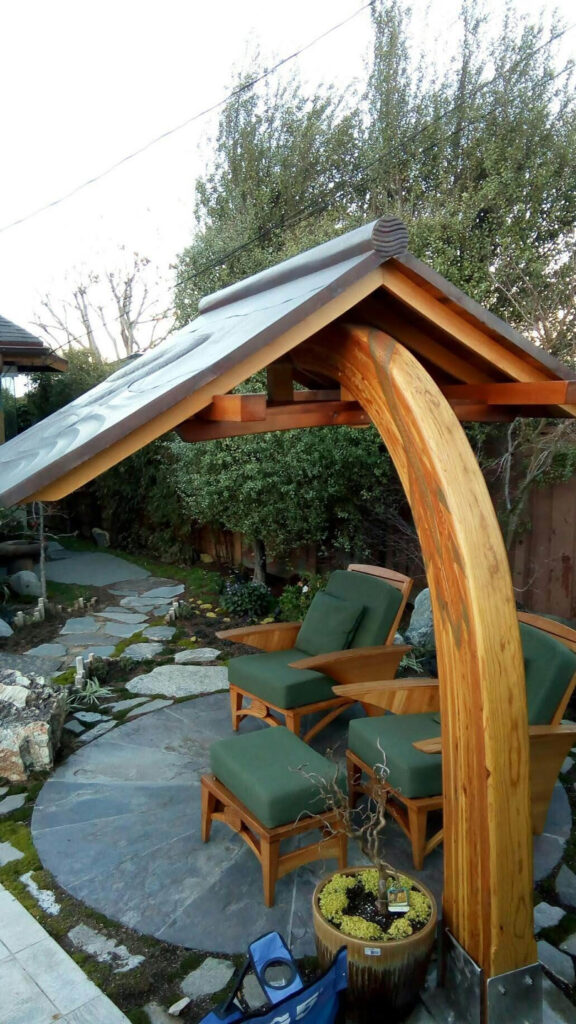 5732 Capeswood Drive in Rancho Palos Verdes Draws Inspiration From Several Asian Influences
The home at 5732 Capeswood Drive in Rancho Palos Verdes was completely rebuilt in 2009 in the Sukiya style, a Japanese architectural style that aims to create harmony between inside and outside, as well as with the surroundings through architecture and design.
The welcoming garden in the front yard features bonsai trees, a hand-carved stone lantern, and a sea of Korean grass to evoke the ocean. Behind the fence, the front door is designed with cranes etched into the glass as symbols of long life and good fortune that protects the home.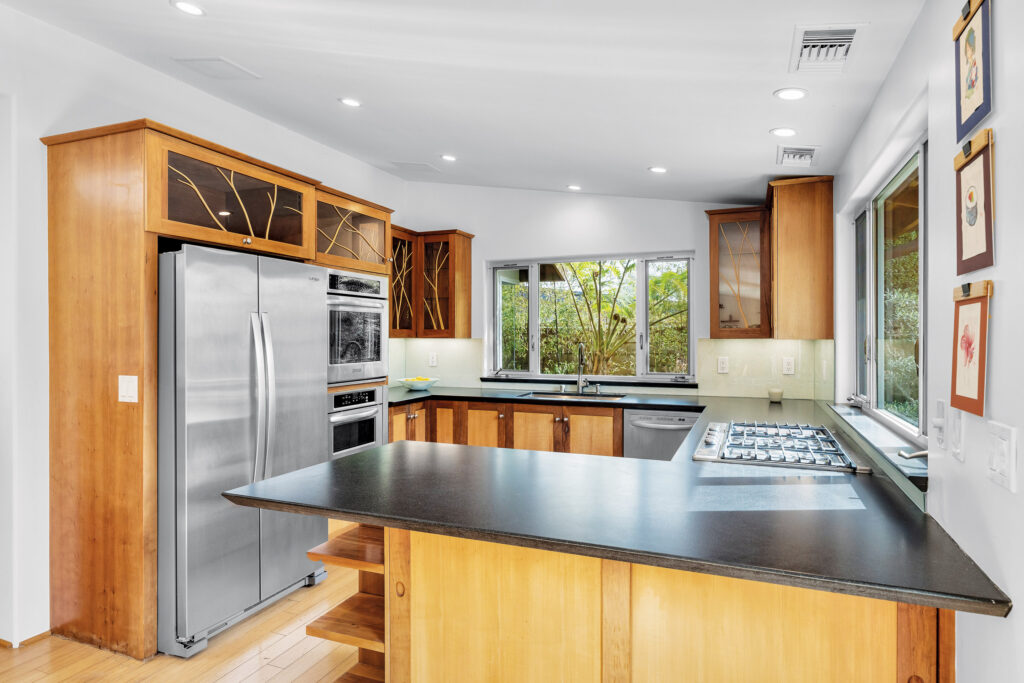 A stone fountain in the courtyard garden contributes to a peaceful atmosphere that can also be enjoyed from the main suite and the third bedroom, especially when the windows are open, inviting the calm sound of water.
Features inside the home include six skylights, French doors constructed with rice paper between two pieces of glass, and an open floor plan with vaulted ceilings.
Craftsman Harold Greene designed and built all of the cabinetry, including a custom Tansu step cabinet with a slab live edge California walnut; kitchen cabinets, a pergola made from a bent glulam post, with the end carved as a water dragon's head; and a copper roof with metalwork of a dragon by Jason Barr.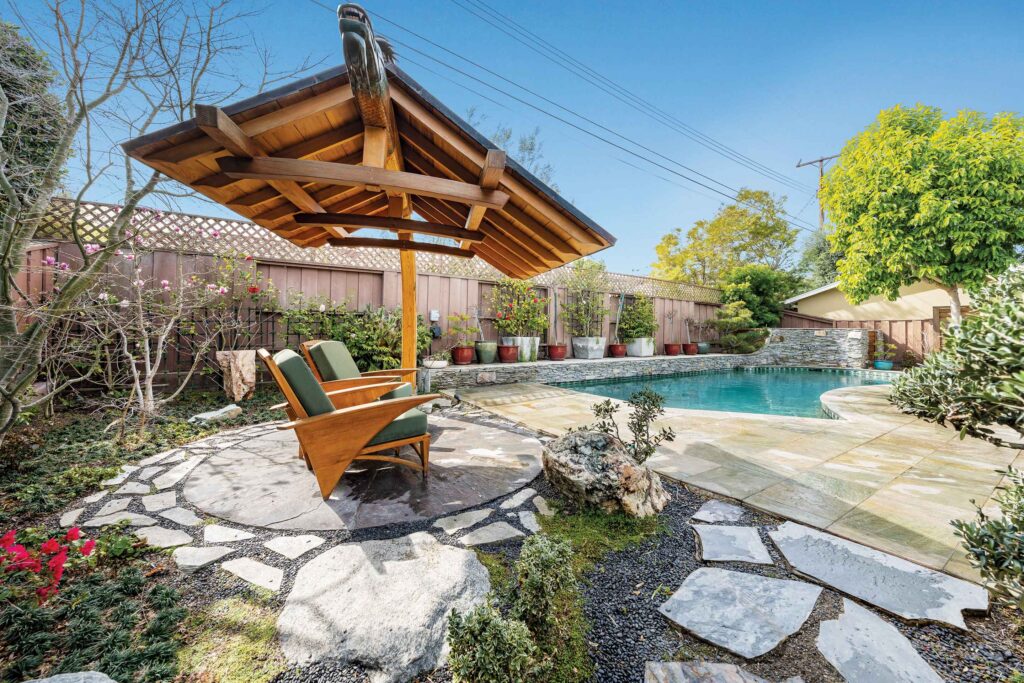 The primary ensuite comprises a solid walnut and Douglas fir desk; bookcase and file drawer unit. In the bathroom, the cabinets and wall unit were built of rare Wenge wood, created by Harold Greene.
Dual sinks are made of bamboo with a granite countertop and an extra-large soaking tub and shower. The home has quality workmanship and unparalleled attention to detail.
Outside, the pool is adorned with custom, handmade tile, stonework and a waterfall flowing into it.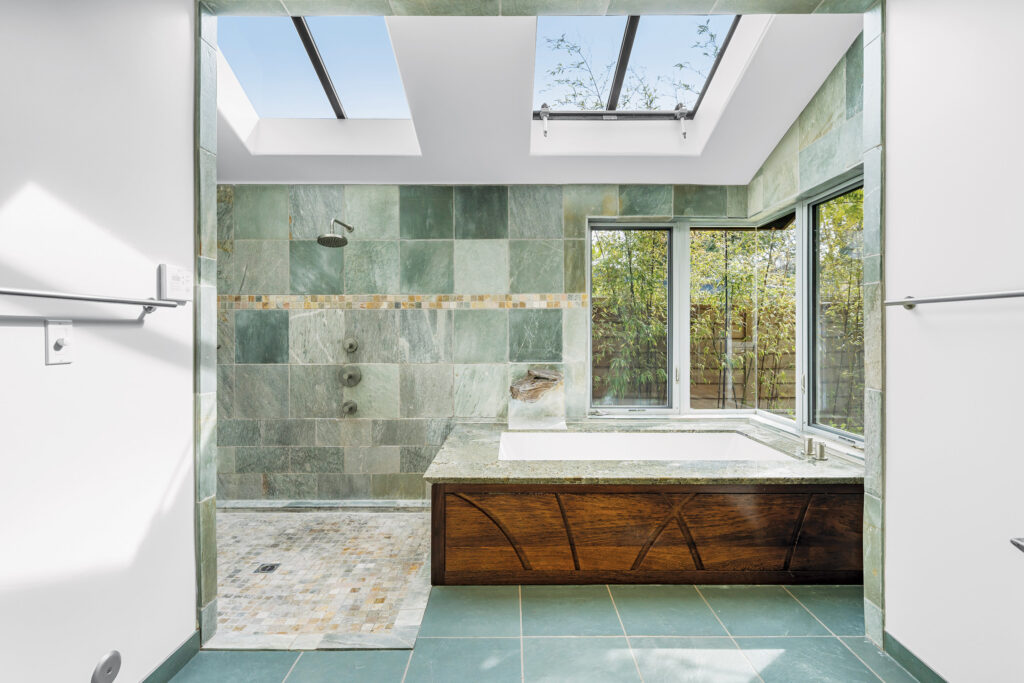 "The thought and planning of the backyard and wall of sliding doors that open up to it makes for a relaxing retreat and a perfect spot for entertaining," says agent Abby Waddell of Compass.
Abby Waddell | 310-753-0770 | DRE #00892590
Compass
List Price: $1,825,000
Images: Chris Saldivar