Tis' the Season for Sandpipers Holiday Homes Tour Fundraiser
Rapidly approaching is the most wonderful time of the year. A chill will hopefully fill the air while hearts will warm with delight in giving to others. True to the spirit of the season, local fundraising organization Sandpipers will host the 25th Annual Holiday Homes Tour Dec. 1-3, from 10:00 a.m. to 5:00 p.m. daily.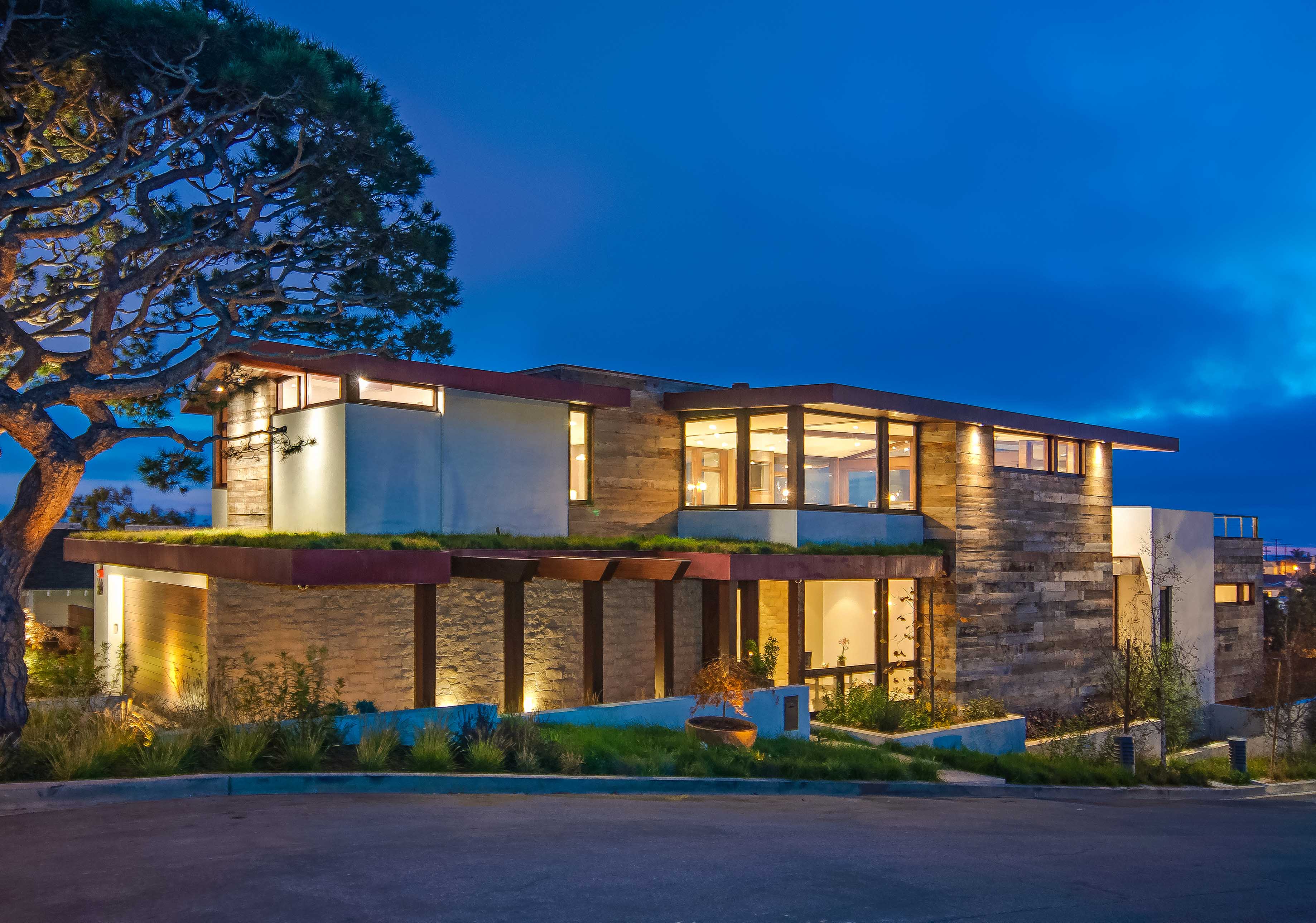 "Sandpipers is proud to celebrate 25 years of bringing holiday cheer to the South Bay with one of our largest fundraisers, the Holiday Homes Tour. It is a unique weekend when our entire membership and our community partners come together to host a long-standing tradition that has evolved over the years," shares Sandpipers' president, Camille Soriano. Leading the vision for this year's tour, at the root of Soriano's mantra for her presidency, "enriching lives through volunteerism" is her steadfast belief that "every act of volunteerism adds up." In addition to the collective effort of Sandpipers team members, this year's tour will showcase four distinctive Manhattan Beach homes impeccably decorated for the holidays by an all-volunteer cadre of local designers, retailers, and florists.
The Manhattan Masterpiece home commands attention from every passerby on Manhattan Beach Boulevard. The owner of this showstopping home, a Sandpipers veteran, says, "Being a part of this tour is so meaningful to me now in my 33rd year as a Sandpiper. It's a wonderful way that I can personally give back to the Sandpipers organization, the public, and to show our support to the dozens of local charities Sandpipers supports." The incredible contemporary classic home on Highview is well-known for its vertical living wall of lush greens and succulents, and will wow tour-goers with warm modern interiors, breathtaking ocean and pier views and holiday decor produced by designer Kari Dirksen of Feathered Arrow Events.
This year the event will feature a Hanukkah-styled home on the tour, the Tropical Modern retreat in Manhattan Beach. Set in the Hill Section, this modern meets environmental beauty will be a unique vision for all to behold. Playing off sleek contemporary design, aforementioned designer Kari Dirksen will mix a metallic color palette inspired by the woods and metals featured in the interior. Lily Pad Floral
Design and Deep Roots, meanwhile, will provide all floral arrangements. Also in the Hill Section is the returning Spanish Revival home. Designer Jennifer Allison of Jennifer Allison Design recently redecorated the home to reflect its family's love of the easy-going beach life. Accessories and holiday decor by Gum Tree will complement the style of the home, while delightful floral arrangements by Rolling Hills Flower Mart will fill the winter wonderland.
Completing the tour is the newly finished, coastal contemporary Tree Section Stunner. Also designed by Jennifer Allison, this thrilling stop will wow with unique highlights in the home, like the Chippendale banister or the specially designed LEGO room. Accessories and decor will be presented by Tabula Rasa Essentials with floral arrangements by Growing Wild in Manhattan Beach.
Deep Roots Garden Center and Florist will provide all Christmas trees, wreaths and garland, with poinsettias by Boulevard Florist, throughout all four homes. The Sandpipers Holiday Market, featuring local artisans and restaurants, is open to the public, Friday through Sunday, from 10 a.m.-5 p.m., at the Hermosa Beach Kiwanis Club and the Hermosa Beach Rotary Club, located at 2515 and 2521 Valley Drive, respectively, in Hermosa Beach. Not to be missed is the Sugarplum Tree sponsor tree. "A tree this year will be displayed at the Holiday Market for tour guests to select an ornament to sponsor a local foster child," explains Sandpipers Public Relations Director Jessica Baker. This year, the Sandpipers plan to reach 1500 families through this beloved tradition.
The grand finale, the Rooftop Happy Hour, will be held Dec. 3 from 12-5 p.m. on the roof at 200 Pier Avenue, also in Hermosa Beach. Expect to find scads of tourists and Sandpipers mingling while enjoying festive libations, food, and live entertainment. Conveniently, a complimentary shuttle service will stop at each home on tour, as well as the Holiday Market & Cafe and the Rooftop Happy Hour.
Tickets for the tour ($30 in advance and $35 at the door) are available through Sandpipers members, various retail ticket vendors, and online at sandpipers.org/hht. All tour proceeds will support Sandpipers' philanthropic programs and benefit over 60 local South Bay charities as well as individuals and families in need.