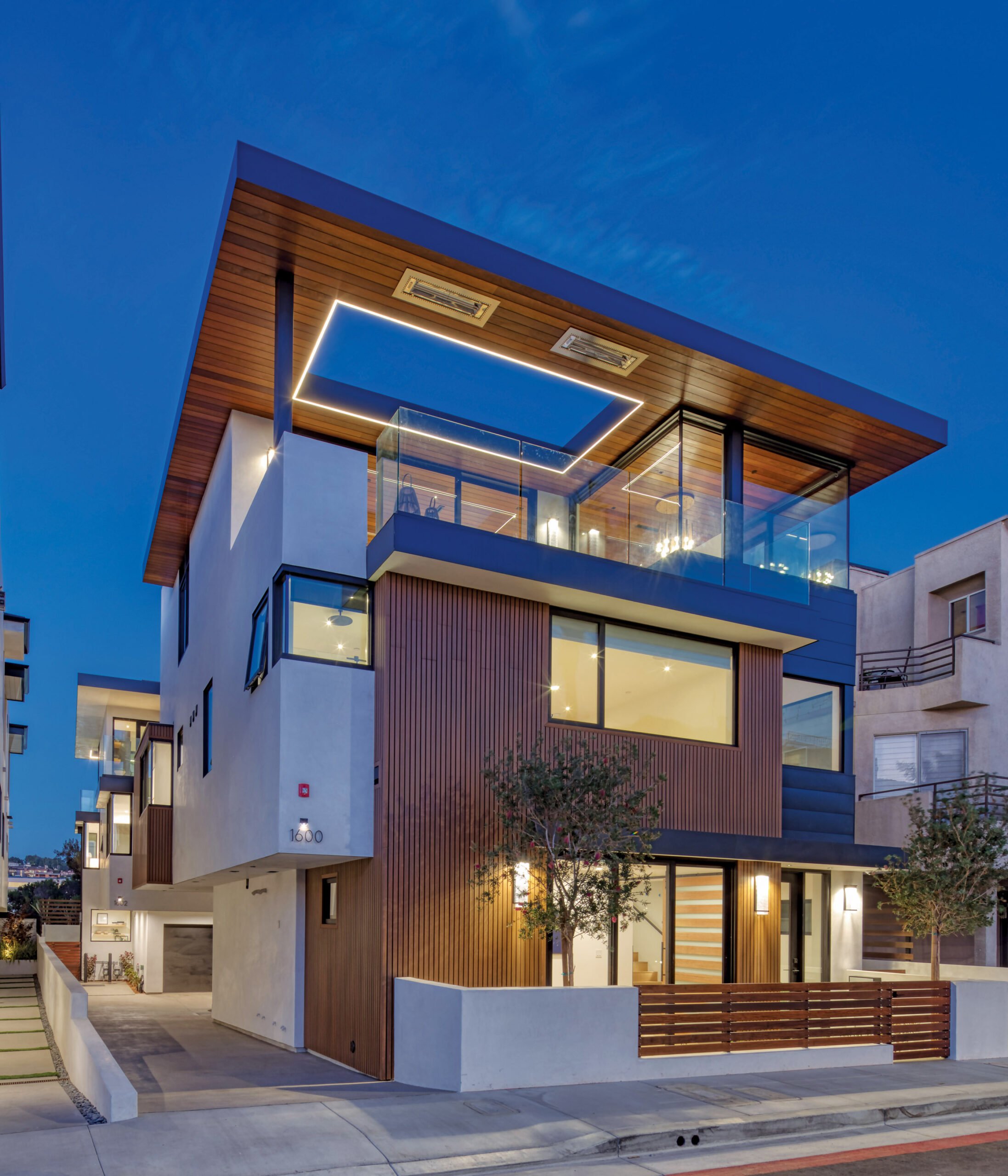 A Winning Beach Cities Design and Build Team Creates 1602 Loma Drive a Sleek New Modernist Residence in Hermosa Beach With a Rooftop Deck and Plentiful Views of the Ocean and Valley
Loma Drive and 16th Street meet at a unique point in Hermosa Beach: On one side is the lush open green of Hermosa Valley; on the other is a clear line of sight stretching down to the Pacific Ocean. For the newly completed structure at this intersection, it makes for stellar views while living only a two-minute stroll from the shops and sidewalk eateries of Pier Avenue.
"It's a unique geographical location," says real estate agent Jonathan Schultz of Compass about the property at 1602 Loma Drive, which consists of two separate Modernist residences, each with a rooftop deck. Jonathan Schultz is co-listing the property with Ashley Novak who is also with Compass.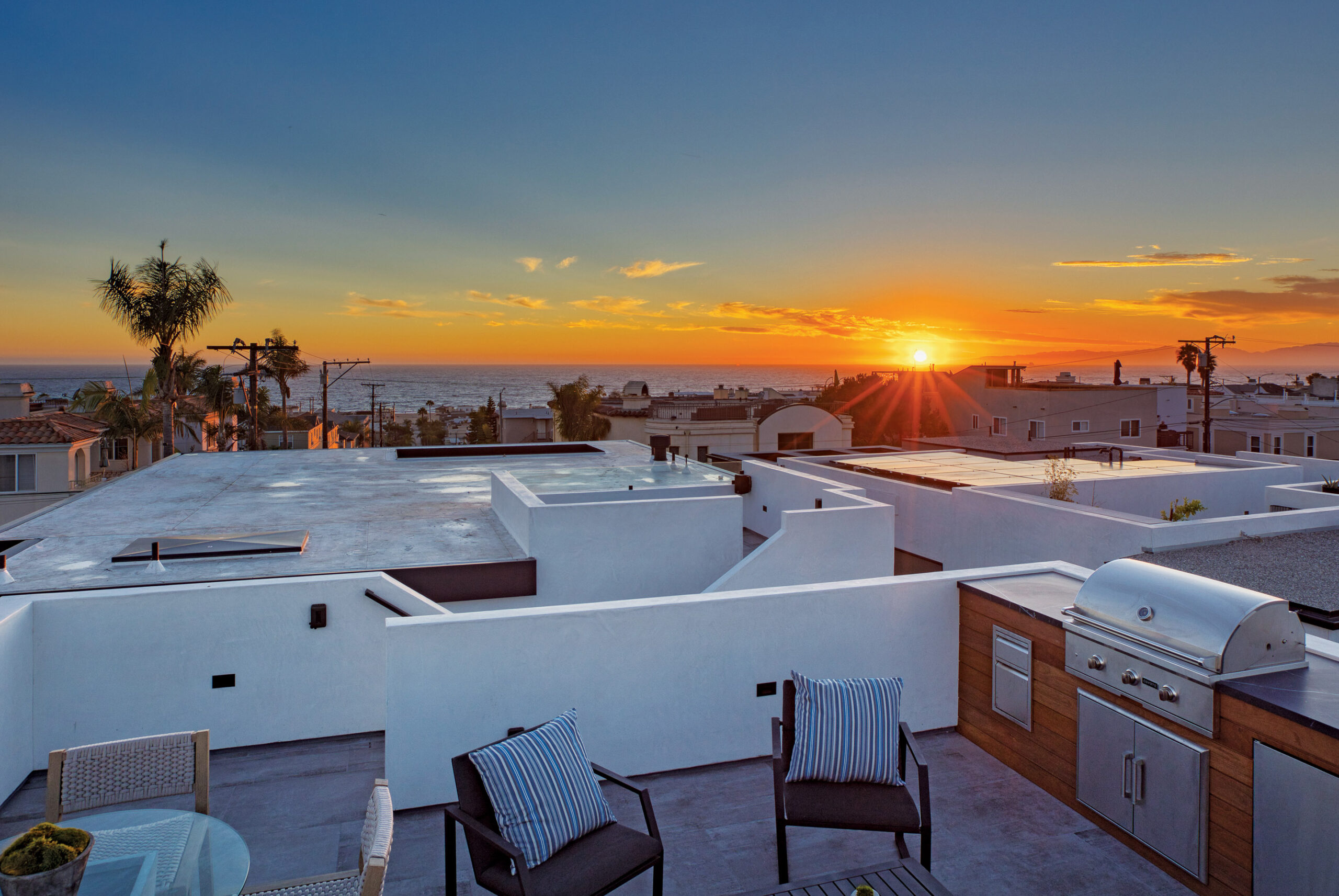 "You can look out all of the windows and see the ocean, and you can't block those views because it's a city street."
The airy structures are the work of a standout team of Beach Cities home professionals—including AIA-award-winning builder Jeff Widmann, who's been producing modern architecture in the area since the late 1980s, including over 50 projects with famed Beach Modernist architect Pat Killen. (The vivid BeachPod, located at Hermosa Avenue and Second Street in Hermosa Beach, is among their collaborations.)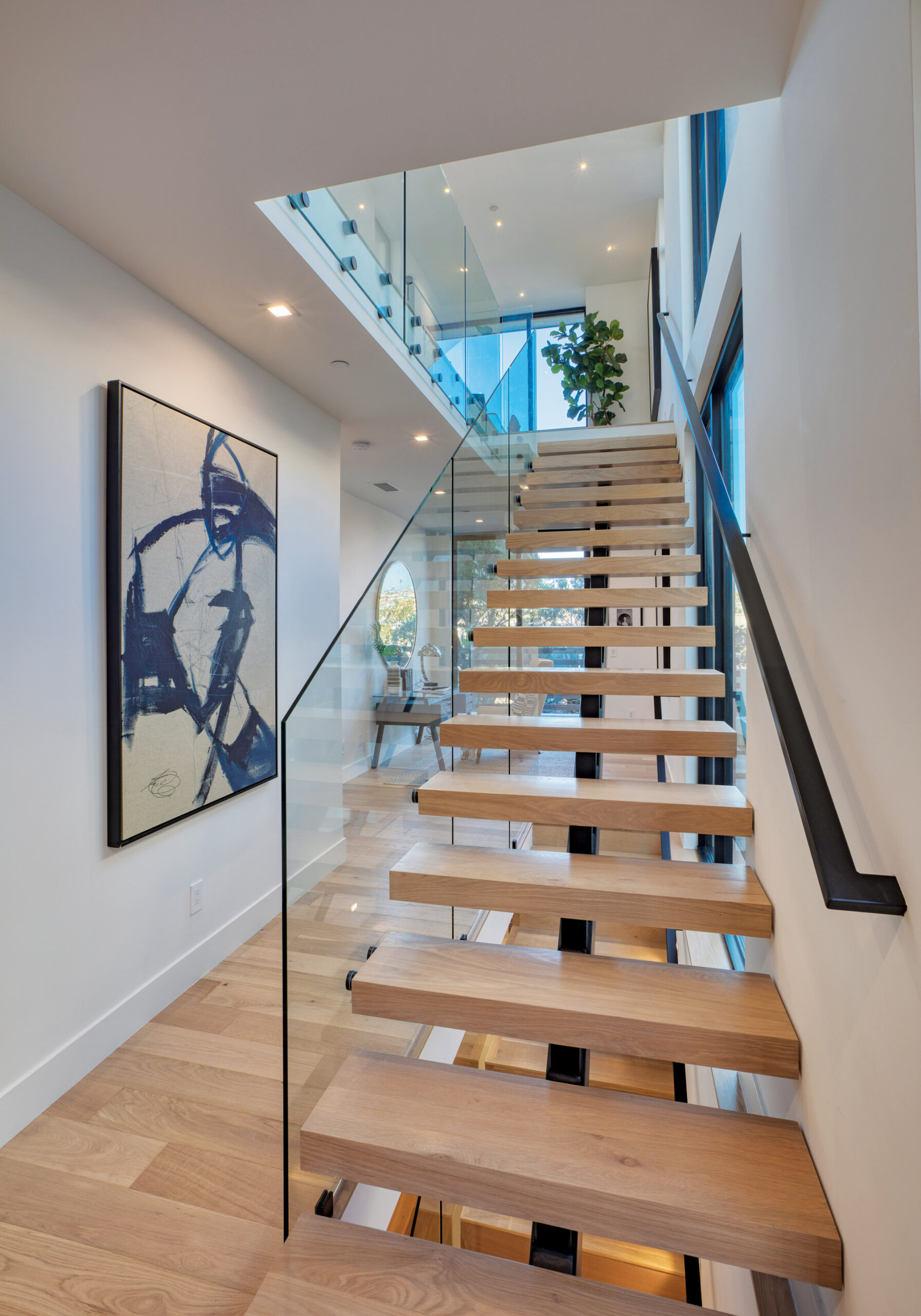 "I believe in building 'historic' homes," Jeff Widmann says of his approach. "So when somebody goes down the street after 30 years, they say, 'Look at that house.' And after 100 years, it's still standing, and has aged well."
For this project, he teamed up with fellow owner-developer Josh Casner, whose family has been building in the area for over 45 years. Well-known designer Jon Starr was part of the team, as was interior designer Leila Bick.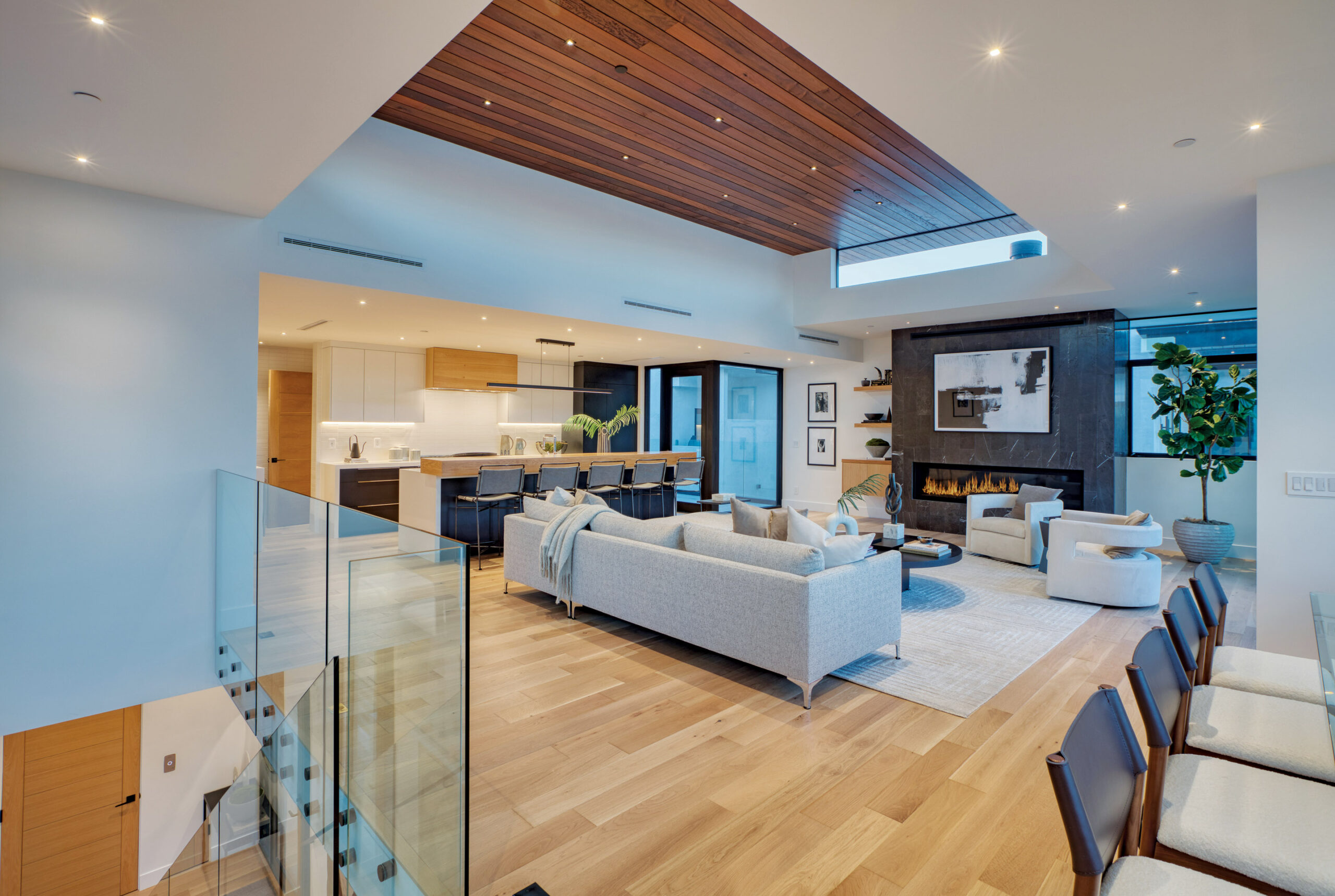 "There's nothing that compares in the neighborhood since it's new construction and larger than usual," says Jonathan Schultz of the project.
It's a sunlit Modernist residence with an innate sophistication that comes from its clean-cut look and execution, spanning three levels (elevator included) and designed with a well-considered selection of natural materials, from white oak floors to surfaces of marble, porcelain, and granite. Even the exterior is clad in warm-hued tambour—a flexible wood composite material, new to the market, that was selected for its durability and low maintenance, particularly when deployed in an oceanside setting.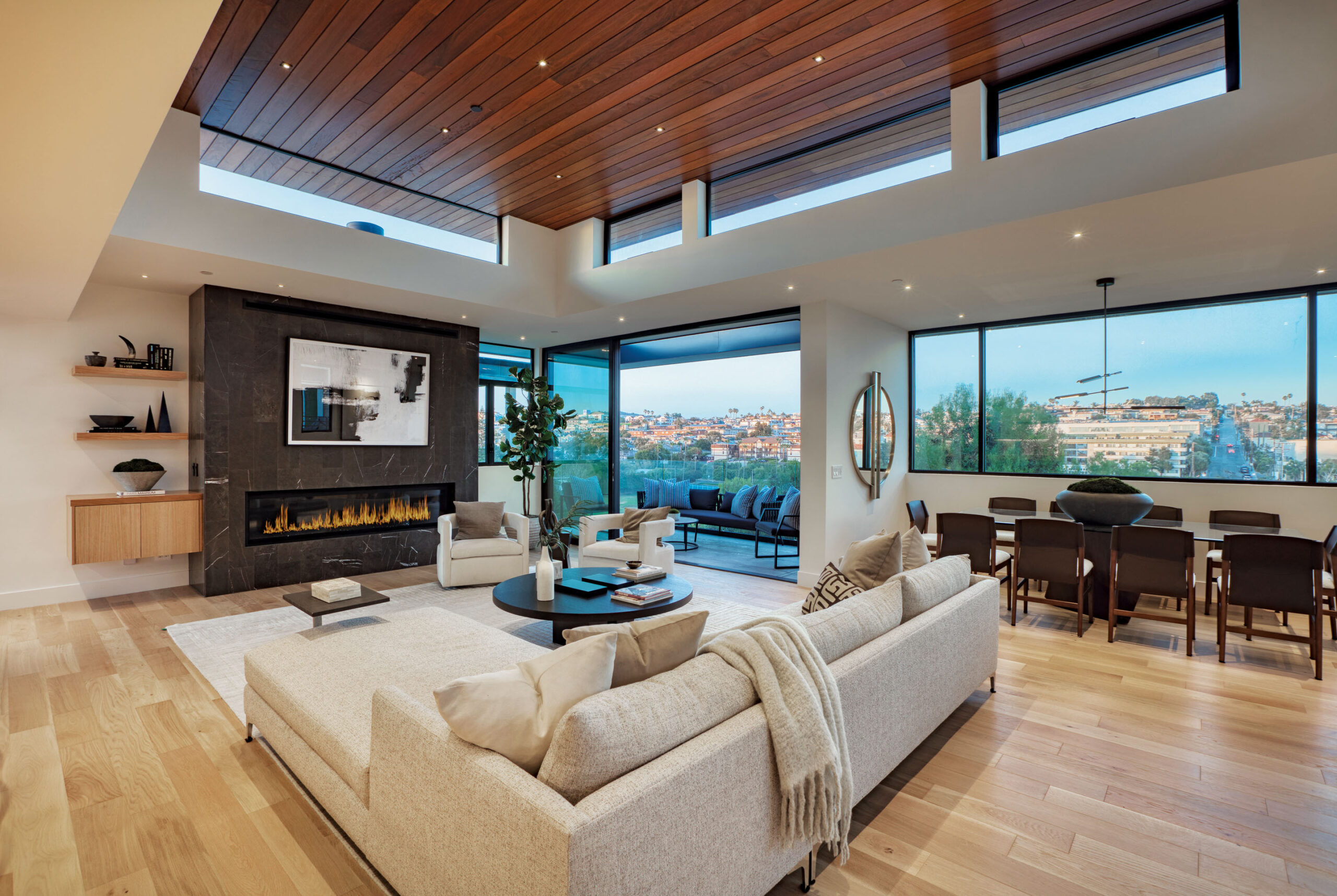 The third floor is the airy central hub of the home, spanning the kitchen and living room, and designed to easily shapeshift from an uber-functional living space to an elegant gathering spot.
"It's a unique setting," Jon Starr says of the space. "You're not looking at your neighbors—instead you look down over the valley, and you have a sense of privacy and space."
Ceilings are 14 feet high and there are storefront glass walls, running cleanly from floor to ceiling, to exploit the views, along with two balconies where you can step out and watch the light shift across the vivid landscape from early morning through sunset.
Halo lights on the balcony add a soft glow to the scene after dark, joining the orange flicker of flames from the dense black marble fireplace, which measures over seven feet wide, and visually anchors the living room's mood of clean sophistication. (So too does a clever ceiling panel that is raised, allowing more volume and indirect sunlight to stream into the room via its slender transom windows.)
Steps away is a chef's kitchen, equipped with a full suite of Miele appliances, that's a magnet for gathering around the waterfall island, made of pure white quartz. From here you can take the stairs up to the rooftop deck—a private space where you can cook at the outdoor kitchen and dine over ocean views, or gather with friends under the stars. Soaking in a bubbling hot tub under the open sky is also an option since the deck has been structurally engineered for a spa.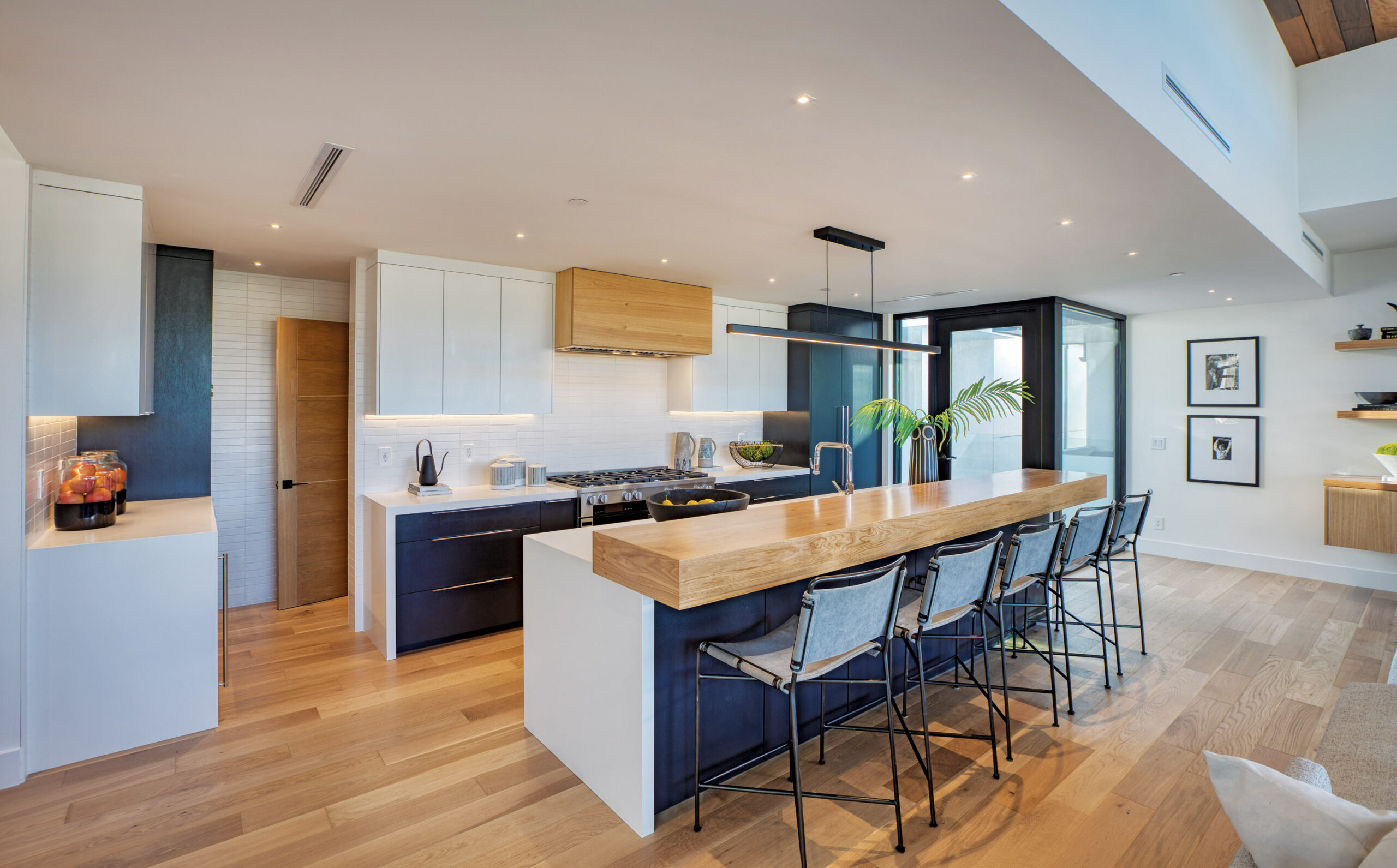 It's a quick elevator ride to the second floor, where most of the sleeping spaces are found, along with a cozy office where you can take work breaks on the adjoining balcony. The home's primary suite, also on this floor, is filled with cheerful natural light—you wake to lush green views streaming in from the oversized windows before stepping onto a balcony overlooking Hermosa valley.
The bathroom is another sanctuary; a luxurious space with a spacious, white marble shower and a free-standing tub. And if guests are in town, there's a one-bedroom suite, complete with a butler's kitchen, located on the first floor of the residence. As an added perk, it can stand alone as discrete living quarters, complete with its own address—1604 Loma Drive. This is due to the R3 zoning of the property, which qualifies the suite as an accessory dwelling unit (ADU).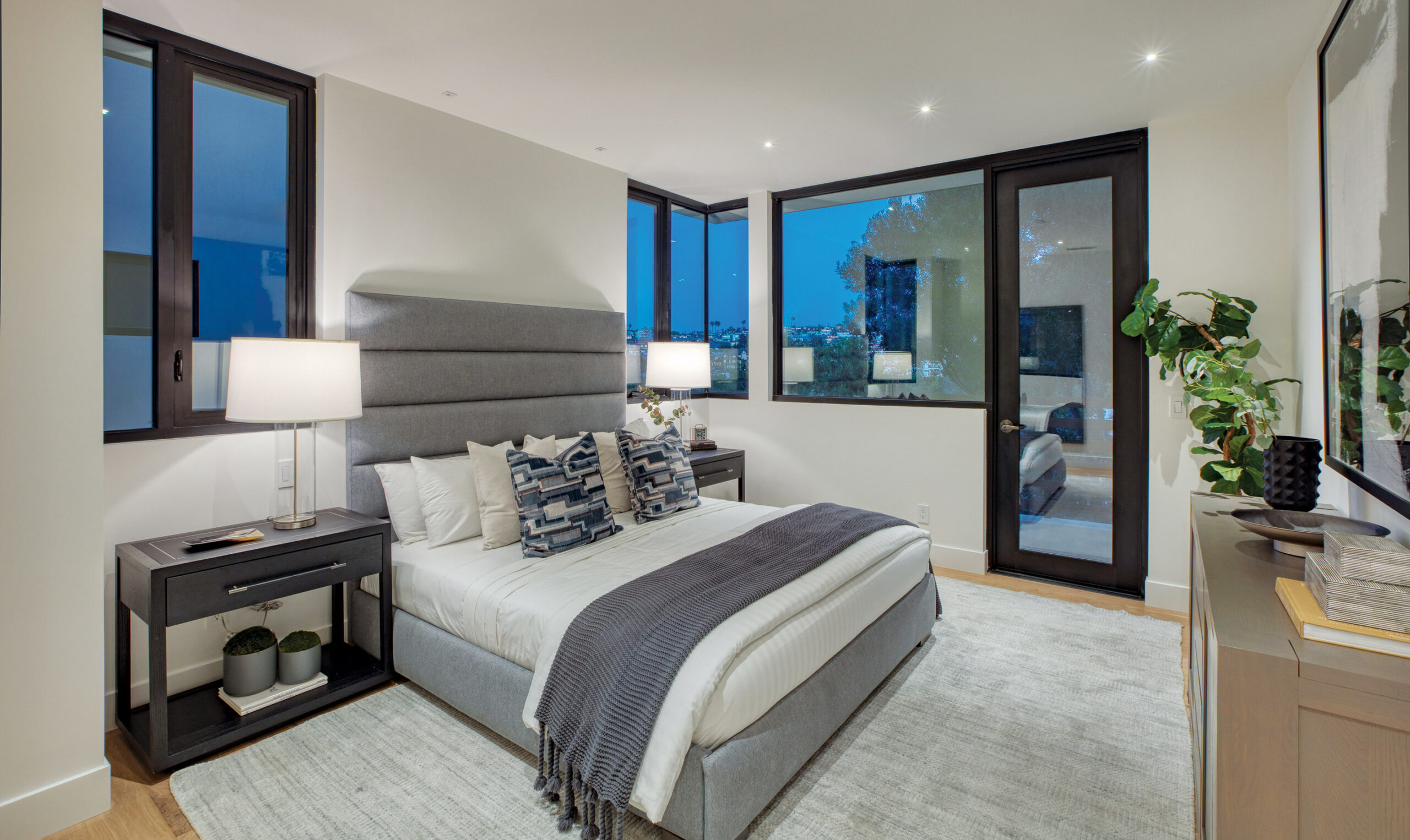 "It's great for a mother-in-law suite or a guest bedroom," points out Jonathan Schultz, "but it can also be its own separate, legal ADU."
The success of the home—in its design, feel and atmosphere of unadulterated quality—can be traced back to its creators, who have been producing notable Beach Cities homes for decades, and are known for their commitment to their respective crafts.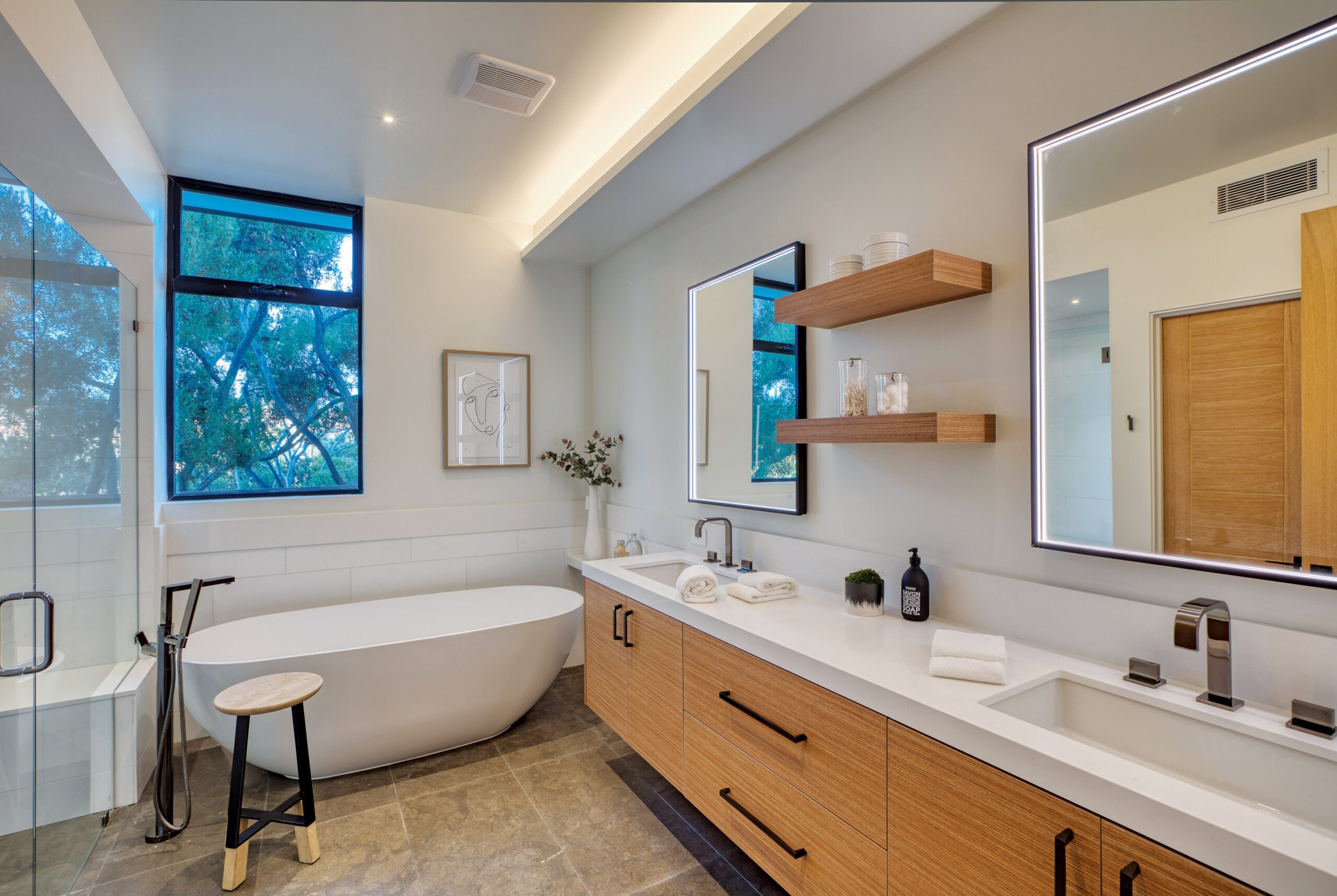 "I get how people live at the beach," says Jon Starr, himself a lifelong resident of California beach towns whose intimate knowledge of coastal living, in all its minutiae, steers his designs; and who appreciates the standards of a fellow craftsman like Jeff Widmann when it comes to bringing them to life.
"He has to build it like it's a custom home, no matter what," says Jon Starr. "I appreciate that level of quality and detail, and you can see the difference."
Ashley Novak | 424.333.5340 | DRE# 01952045
Jonathan Schultz | 424.324.8537 | DRE# 01997494
At Compass
List Price: $4,350,000 | nsgroupca.com/1602-loma-drive
Photography by Paul Jonason