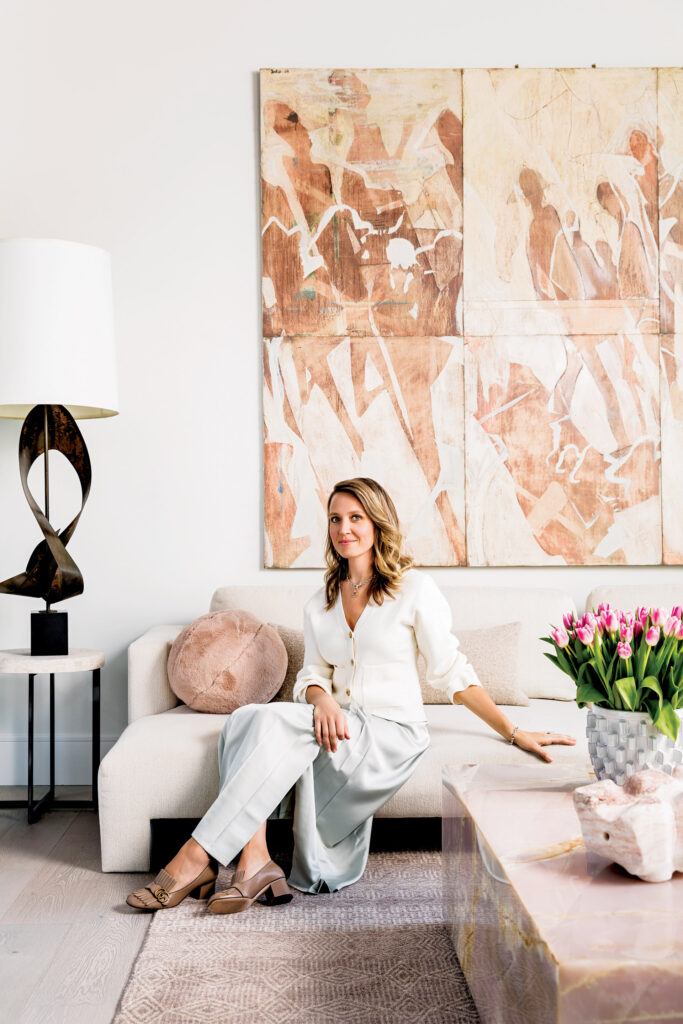 For Her Personal Home in New Jersey, Interior Designer Yana Schafer Fell in Love With a Historic Property With Nods to the Architecture of the West
It is just over half an hour from New York City where Yana Schafer, co-founder of interior design studio Malyev Schafer (which she heads up with Olga Malyev), found her perfect home that she shares with her husband David, who is a sports media executive, and their three children.
With its parks and wooded setting, the neighborhood of Short Hills, New Jersey has everything a family could want, while giving Yana Schafer the opportunity to stay close to the city for professional opportunities. Design has been part of the couple's life since they met.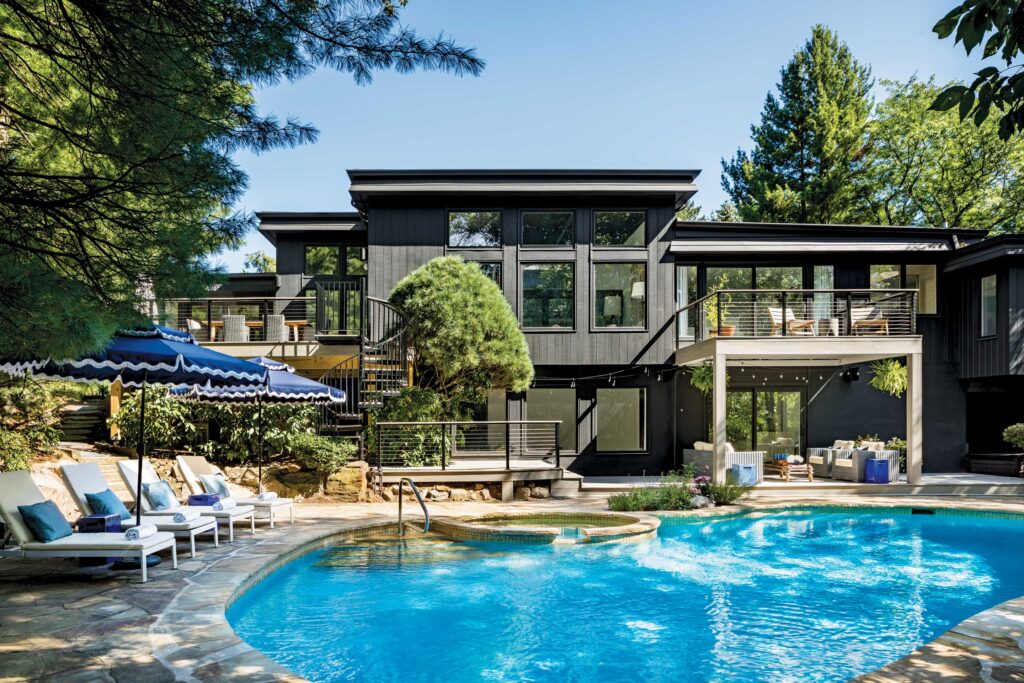 "David hired me to design his prior residence, so working on home renovation projects together is part of our love language," says Yana Schafer.
Built in 1974 by locally renowned architect Lawrence Stern, the 6,000-square-foot house features a semi-open plan with a kitchen that was originally fully closed from the dining and living rooms. During the renovation, two portals were opened into the main foyer and dining area to create connection and transform the kitchen into a more dynamic and lively space.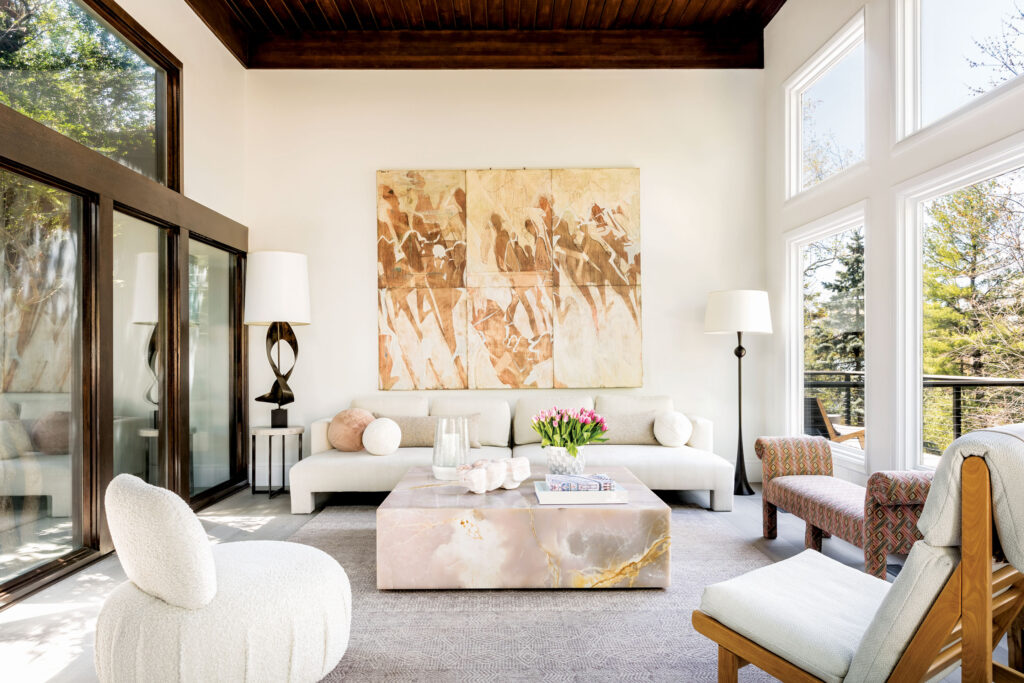 Drawing inspiration from the work of Richard Neutra, the central glass atrium evokes the West Coast midcentury aesthetic and was one of the elements that convinced Yana Schafer to purchase the property. It has since become the family's favorite part of the house. 
Contrasting with the dark exterior and previously severe living spaces, the interiors are now filled with natural light thanks to the oak floors and bright walls. The soft color palette comprises touches of sandy hues and green-gray tones throughout.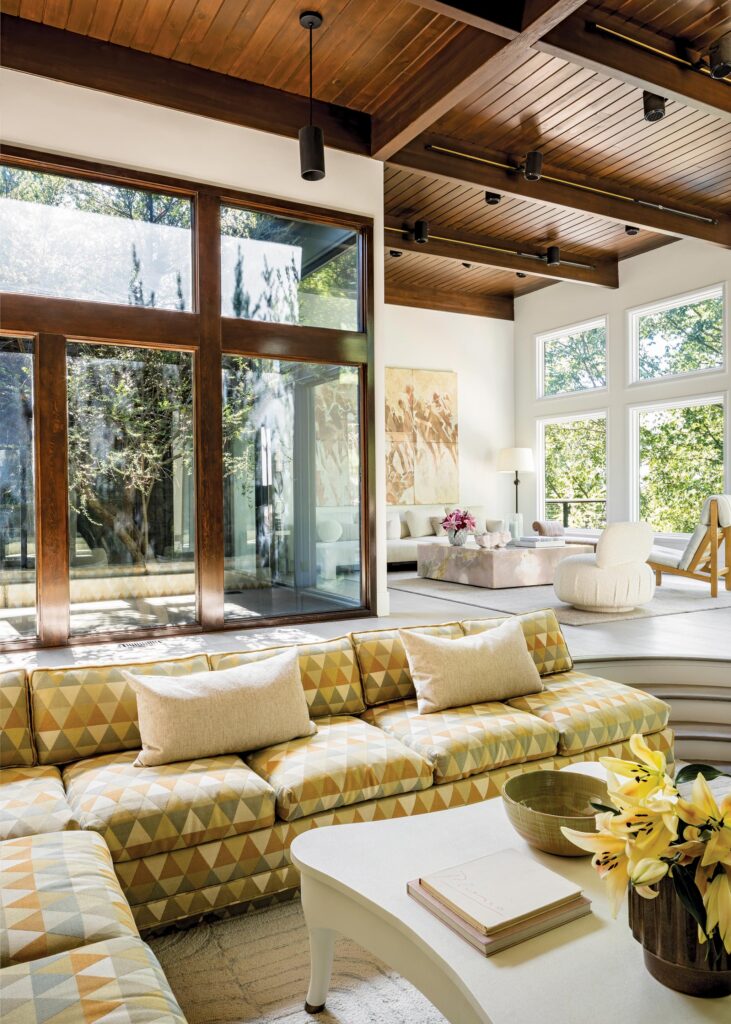 In the living room, the pink onyx coffee table (which was acquired from the estate of Puerto Rican actress Miriam Colón, known for her role in "Scarface") was the starting point for the rest of the decoration.
The custom sofa, Rag chair and ottoman by Bernt Petersen and the Soufflé swivel chair by Steve Chase are invitations to sit comfortably in a tranquil atmosphere. A hand-knotted area rug, lamps by Visual Comfort and Laurel Lamp Co., as well as the artwork by Tom Bostelle complement the ambiance.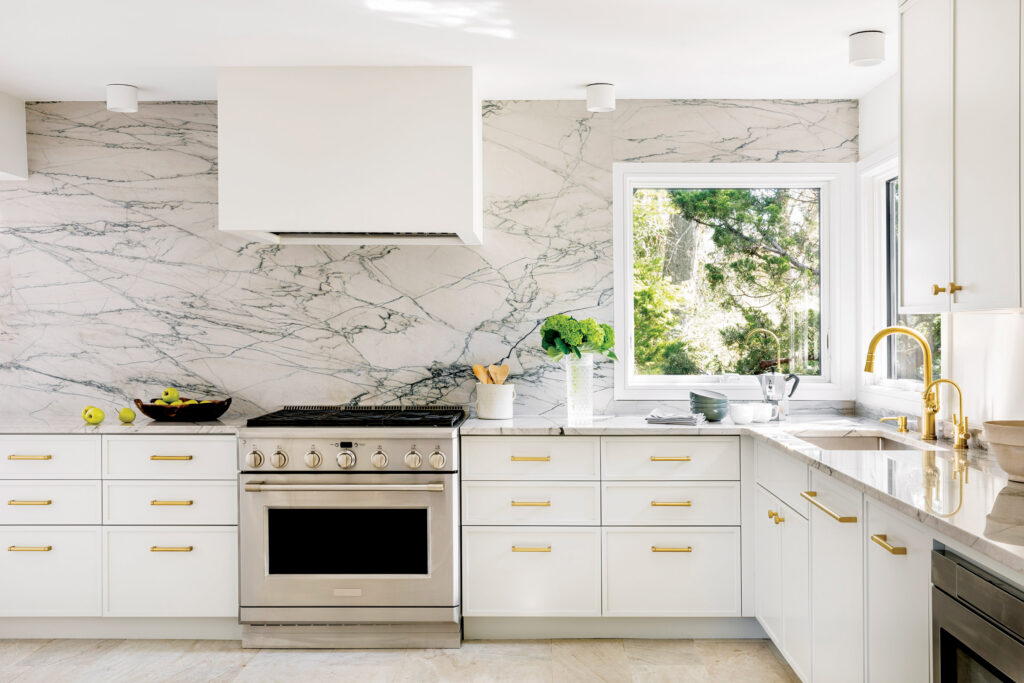 In the dining room adorned in bolder colors, the vintage walnut leg and boucle upholstered dining chairs by Directional surround the Milo Baughman burl wood dining table. 
Artworks by Suzanne Auber, John Axton, Sasha Meret, Richard Royce and Richard Roberts, among others, bring even more personality to the home furnished with many midcentury pieces.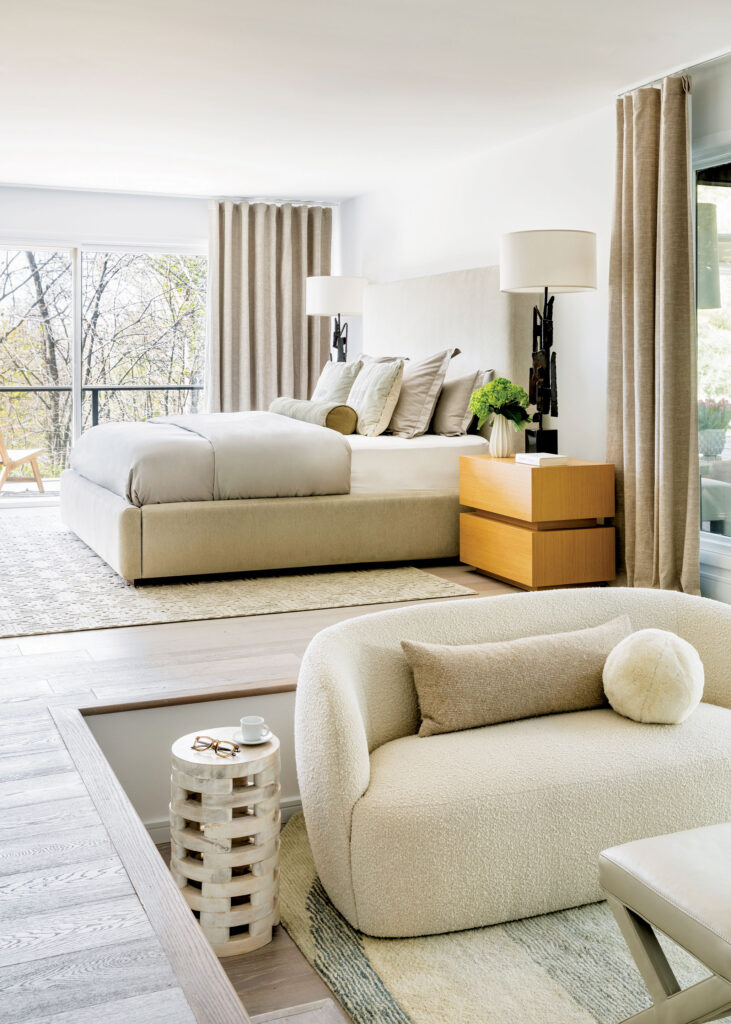 "The home itself was my biggest source of inspiration," says Yana Schafer. "I wanted to respect the family history of the previous homeowners (who had lived there for 45 years) while paying tribute to the architect's work."
Malyev Schafer | malyevschafer.com
Photos: Andrew Frasz