Wolf Restaurant: Leader of The Pack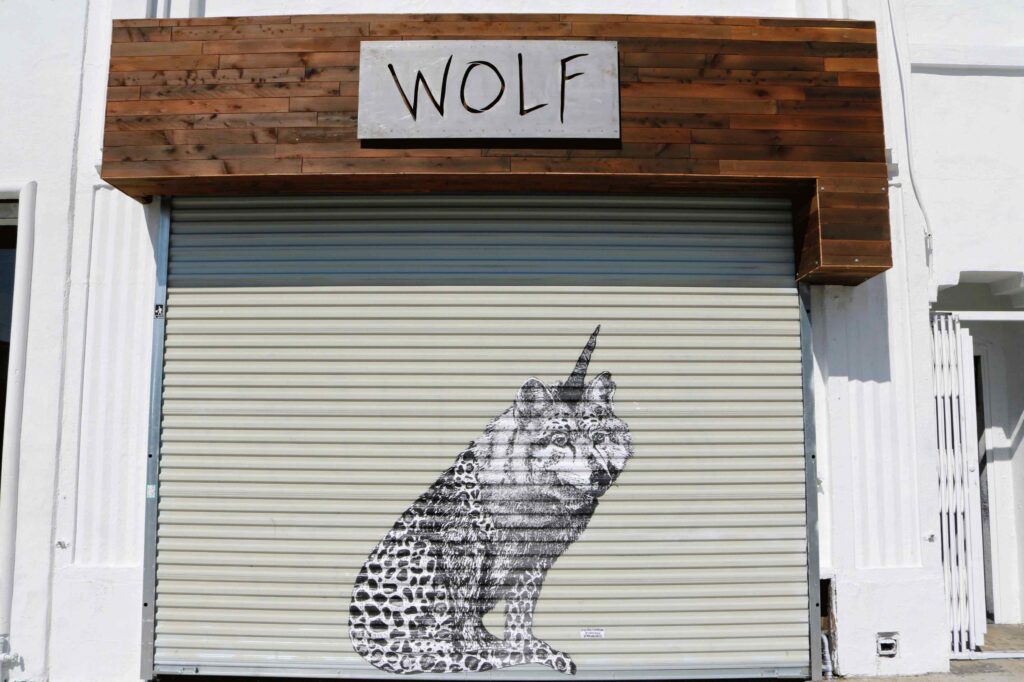 As a reminder that a team is only as strong as its members, chef Marcel Vigneron has paw prints inked on the kitchen wall at his Melrose restaurant Wolf. It's a headcount of former members of the pack who, for whatever reason, didn't make the cut, and a visual totem to those who remain that they're special and valued.
The idea of restaurant staff working as a dedicated, cohesive pack—something Vigneron is glad to have cultivated—looms large for the restaurateur, reflected in Wolf 's hashtags #wolfpack and #onlythestrongsurvive. It's also top of mind when he's asked about the rewards of having a restaurant.
"Restaurants are teams, first and foremost," states Vigneron, "and I couldn't do it without the amazing team I have working with me."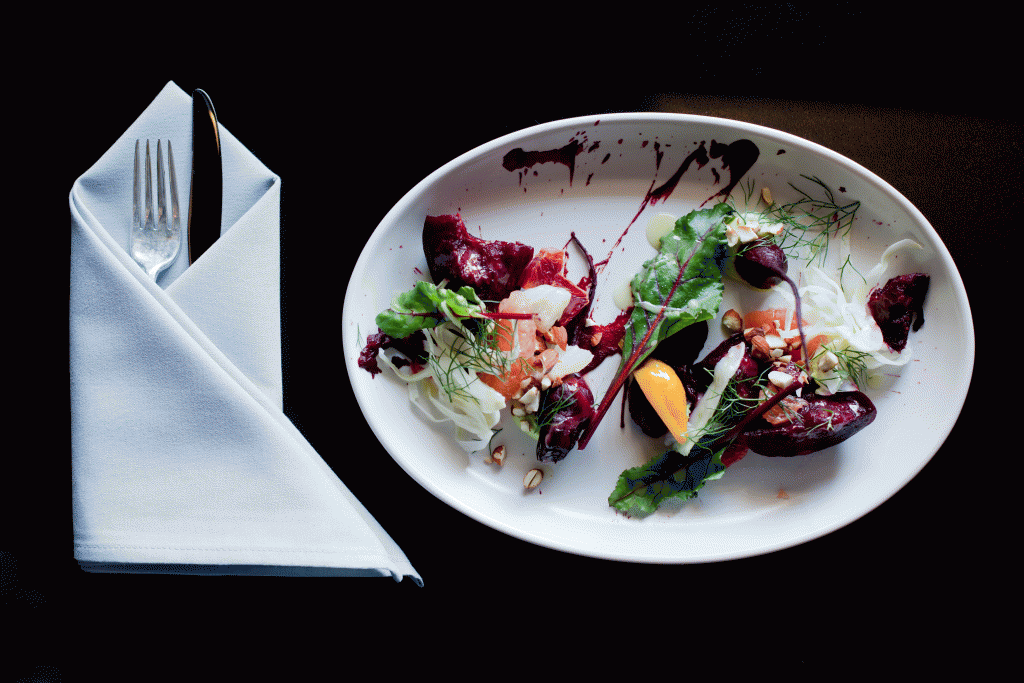 Quantum Kitchen. Central to dining at Wolf is Vigneron's studied use of seasonal fruits and vegetables, which are amply and creatively laced throughout the compact, thoughtful menu. Burnt carrots, a favorite from the "Snacks" section, are fixed with coconut and passion fruit, and even the chocolate ganache tart is served with a tumble of berries and bee pollen. There are just six entrées, but each with enough category diversity so that there's something to catch everyone's eye.
When asked about crowd favorites, Vigneron declares, "Depending on who I ask, it runs across the board." There's a lamb rack with ratatouille and olive dust, a beloved mushroom risotto with spring peas and pancetta, and White Miso Black Cod, another popular item.
Vigneron points out that while his menu sports many familiar-sounding dishes, such as Brussels sprouts, a Baby Kale salad and Hamachi Crudo, at Wolf things are done a bit differently, which has earned the restaurant early accolades.
"We are in a sea of kale salads and a sea of crudos in L.A., and to have dishes that stand out is flattering and an honor," says the chef, crediting the use of distinctive techniques and putting "a Wolf-y spin" on dishes for the distinction.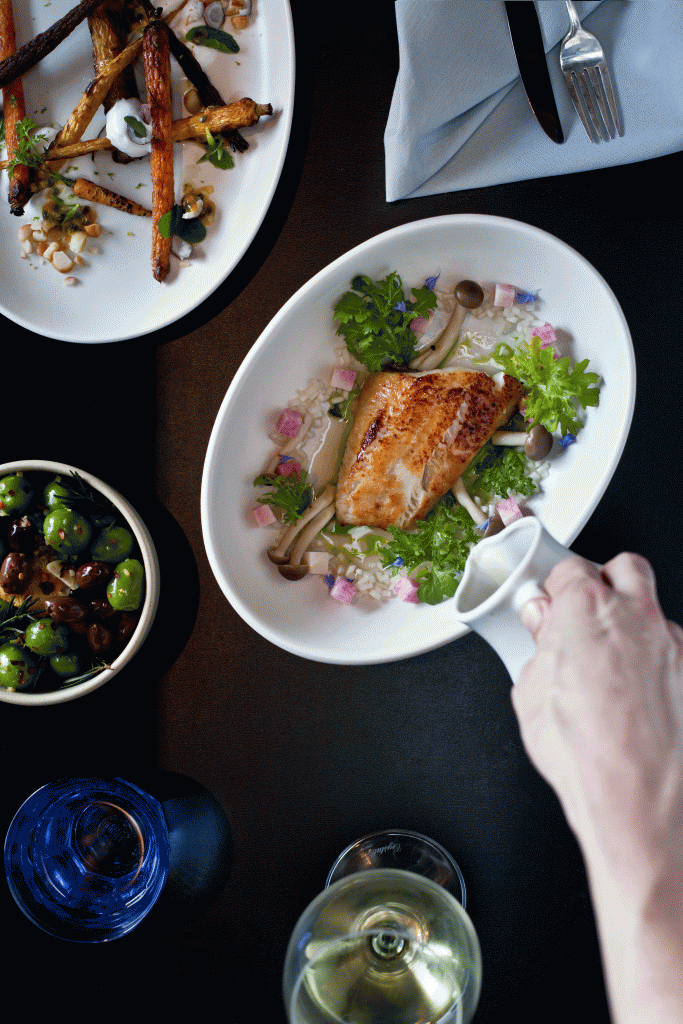 Much of that "Wolf spin" involves paying homage to the fruits of the farmer, an influence that was seeded in Vigneron as a 15-year-old working at his first restaurant on Bainbridge Island, Washington— his hometown. "I worked with a chef, and one of his cooks was also his farmer."
Observing firsthand how vital this relationship was to sourcing the best stuff on the market—and being able to create a standout version of even the most classic or simple dish—was a lesson that stuck. "Fifty-percent of being a chef is selecting products," Vigneron explains. (So wed is he to implementing this idea as a working principle that, right next door to Wolf, Vigneron has opened a fast-casual spot, Beefsteak, dedicated to tasty plant-based cuisine.)
The two spots, located on an artsy, emerging stretch of Melrose, just a couple of blocks east of Fairfax, are neighbored by clothing boutiques, a theater and, across the street, a clean-cut tattoo shop. "It seems a little more edgy," says Vigneron, who lives in the area and selected the place purposefully, just as he, during his hands-on design of the intimate restaurant, selected wood panels— generally used in flooring—that he coated with a homemade stain of steel wool and apple cider vinegar, and installed on the ceiling.
Different, yes, and ultimately, freshly appealing.
Photography Courtesy of Wolf