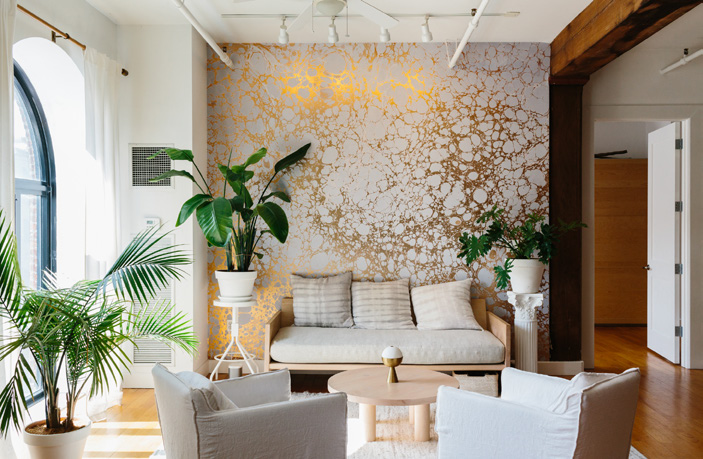 Wallpaper Wonders
New wallpaper designs add an extra layer of visual interest to rooms both big and small
Written by Virginia Fay | Photography Courtesy of Brian Ferry
Once relegated to dated spaces, wallpaper is in the midst of a new heyday. Popping up to add interest to rooms of all sizes, the many modern iterations of wallpaper allow you to customize the design of your home with impactful statement walls and mellow backdrops alike.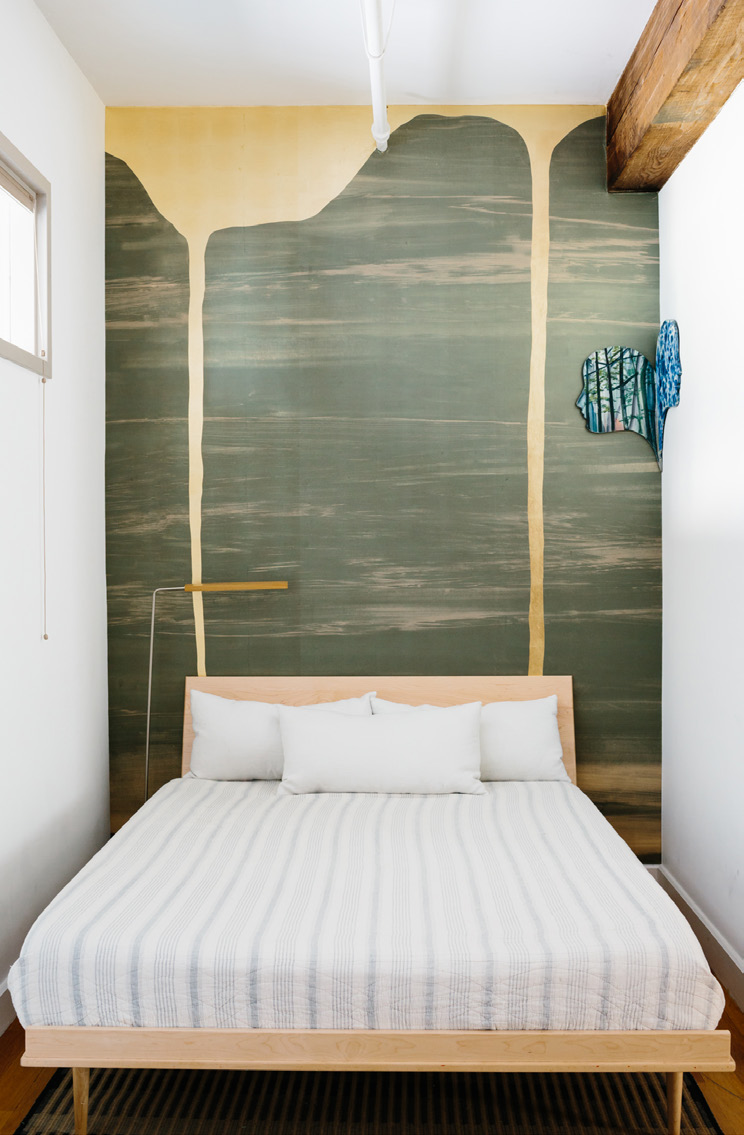 Nick Cope, who founded Calico Wallpaper with his wife, Rachel, says wallpaper's new popularity stems in part from its "dramatic aesthetic impact" while being both functional and beautiful. "Art can just exist as a conceptual entity, but design has different requirements. We strive for our work to do both," he says.
Sometimes considered only suitable for small rooms at risk of overwhelming those larger, the Copes believe that the right wallpaper can complement spaces of any size. "A powder room can make for a wonderful little jewel box, yet these patterns can also exist in a grand stairwell," Nick says.
With patterns ranging from delicate to whimsical to eye-catching, wallpaper is equally ideal for dressing up a child's bedroom or an elegant dining room. Illustrating this versatility, Calico designs draw inspiration from a variety of sources, from marbling to water rivulets to Japanese pottery. The Willow pattern, named for the Copes' first child, is "comprised of abstractions that explore the movement in the flow of a rivulet, the weep of a willow and the weightless descent of a cherry blossom," says Rachel.
By contrast, the muse for the Satori Collection is Kintsugi, or ancient Japanese pottery repair, and "an esteem for the traces of the past," Rachel explains. "We created the collection out of a desire to become more alive to the history that surrounds us, and to embrace the changes that come with the passage of time."
With a vast array of wallpaper designs on the market today, from metallic to geometric to illustrated, this trend is back in a big way.
CALICO WALLPAPER
177 DWIGHT STREET, SUITE 3R BROOKLYN, NY 11231
718.243.1705
CALICOWALLPAPER.COM
Related Post
A private setting, one-of-a-kind guest house and gorgeous newly constructed family home combine to make this Brentwood property the ideal We...
Using humble materials and spaces with raw appeal, this trend celebrates the beauty of the "unfinished" and the power of repurposing For...
Well-being and comfort: two key words that translate to decorative ideas to make your home feel like a sanctuary "Hygge is about an atmosp...