Koreatown Surge
Two new projects make their move in one of L.A.'s most bustling neighborhoods
As told to Wendy Bowman | Photography Courtesy of Century West Partners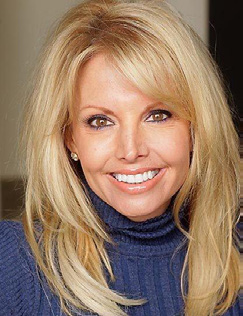 In her work as an apartment developer, Randy Fifield of L.A.-based Century West Partners strives to create modern spaces that inspire people to live healthy, happy and elegantly—complete with amenities, a sense of community, beautiful finishes and efficient layouts. One of the company's latest endeavors to hit all these marks? Two new complexes in the highly sought-after area of Koreatown. To discover why this diverse neighborhood is coming to the forefront now, DIGS talked with Fifield, a principal at Century West Partners, which focuses on delivering luxury, transit-oriented rentals in the hottest, most in-demand neighborhoods of L.A. Here, her thoughts on the company's newest Koreatown projects—K2LA and NEXT on Sixth—and their thriving locale.
Why concentrate on Koreatown?
With a highly dense population, direct access to L.A.'s metro lines and close proximity to major job centers, the neighborhood has become a desirable alternative, especially for those working downtown. Restaurant, retail and entertainment offerings have also grown tremendously in both number and quality, creating a thriving and stylish experience that cannot be ignored.
To what do you attribute its popularity?
The population is growing in ethnic diversity and is attracting numerous cohorts, including millennials, tech workers, students and even empty nesters. This is due largely to the area's central location, which offers immediate access not only to the neighborhood's eclectic dining, shopping and nightlife, but also to the wider cultural attractions, world-class universities and renowned entertainment offered in L.A. at large. Nearby amenities can be easily accessed from the freeways and metro lines that intersect the neighborhood. Beverly Hills, Downtown L.A. and Hollywood—all destinations themselves—are just minutes away, providing a level of convenience for area residents looking for a rounded, sophisticated and accessible lifestyle.
Is there a particular type of inhabitant that the area is attracting?
Many of our renters are part of a demographic that encompasses traditional would-be buyers. However, they are choosing to rent with us in Koreatown because they want the flexibility of a lease, along with a robust, luxe amenity package that would more commonly be offered in for-sale living options.
Let's talk about the projects are you currently working on in Koreatown.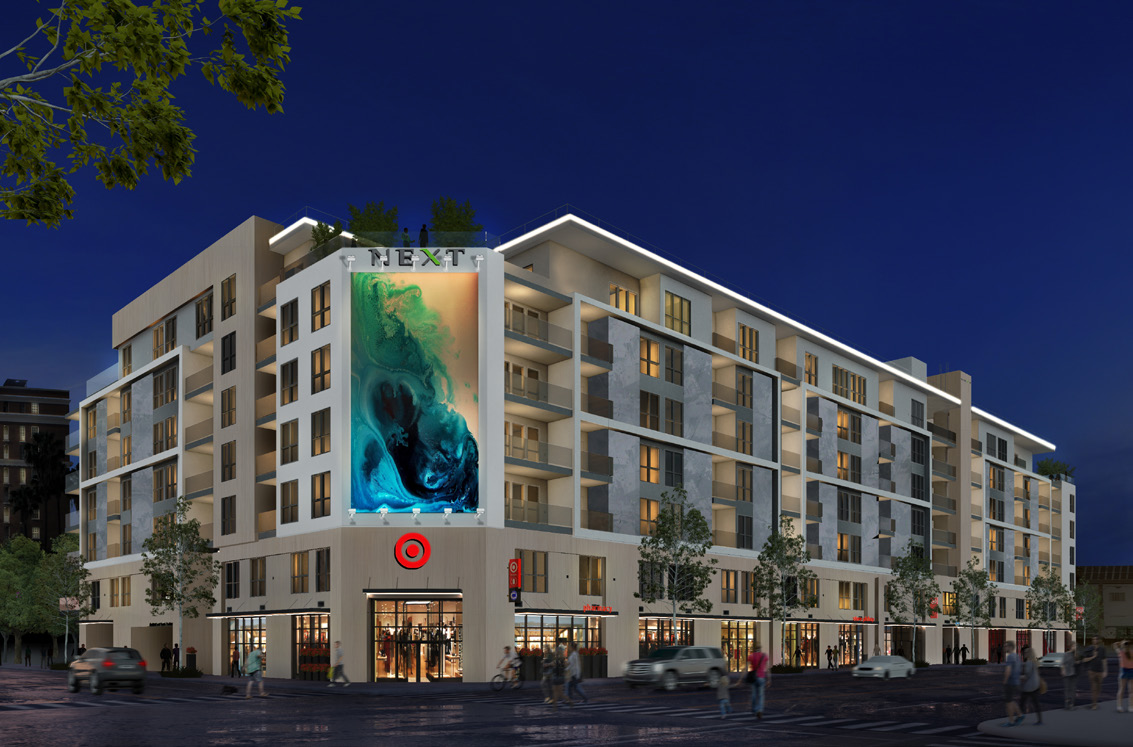 We have two communities in Koreatown. K2LA is a three-building, 476-unit "live-work-play" luxury urban community that has been very well received. We reached full completion of K2LA in June 2016 and leasing has been very active. Our second project, which is currently under construction, is NEXT on Sixth, a 398-unit community that is taking the luxury our communities are known for to the next level. We recently celebrated a significant milestone at the project with a February topping off that brought our full construction crew, local officials and stakeholders together for the celebratory event. We are expected to complete the community in November.
Can you elaborate about each of the individual communities—the amenities for residents?
Designed for modern, stylish living, K2LA's interiors include gracious 8-foot entry doors, sleek plank flooring and floor-to-ceiling, high-efficiency, dual-paned windows with spectacular city views. Residents enjoy a multitude of in-home electronic conveniences, including keyless entrances, USB charging ports and Nuvo Streaming devices with Harman Kardon Revel in-wall or in-ceiling speakers. Gourmet chef-style kitchens are decked with solid upscale cabinets in an elegant fire oak finish accompanied by beautiful white quartz countertops. Stainless-steel Frigidaire appliance packages with a stainless-steel under-mount sink are complemented by a polished GROHE chrome faucet with pullout spray head. K2LA also offers an enviable number of luxurious amenities, including a 24-hour concierge service; state-of-the-art fitness centers; business centers with conference rooms; heated resort-style pools and spas; outdoor rooftop decks with grilling stations and expansive city views; and complimentary Wi-Fi throughout all public spaces. In addition to secure, controlled-access entry, residents enjoy access to a bike kitchen offering a bike share program and a resident lounge equipped with 80-inch TVs, video game systems and karaoke. The community also hosts an active calendar of engaging events, festive gatherings and holiday celebrations throughout the year, encouraging residents to meet, mingle and enjoy the Koreatown lifestyle.
The NEXT on Sixth community takes luxury to an even higher level. Amenities include controlled access to the community and a gated underground parking garage; electric car-charging stations; indoor simulated golf range; bicycle storage and bike kitchen with supplies, tools and air pump; complimentary Wi-Fi in common areas; a gourmet coffee bar; a pet-friendly/dog grooming station and bark park; on-site storage space; and a business center. The community's high-end fitness center includes Technogym cardio equipment with iPod and touch-screen entertainment; Precor treadmills, cross-trainers and cycles; Plurima strength-training equipment; Element multi-adjustable bench and free weights; fitness-on-demand classes; water and towel service; yoga room; and competition-sized pool and hot tubs. For relaxation and entertainment, residents are provided with the sky lounge and landscaped rooftop deck featuring a 70-inch TV and surround sound with built-in fire pits; an al fresco kitchen with grill center and sun deck; landscaped courtyard; screening room; game room; and resident lounge.
What do you feel stands out most about each of these projects?
K2LA is the largest luxury rental community of its kind to be delivered in the area recently, and is notable for being one of the first large-scale developments to catalyze the renaissance currently reshaping Koreatown. Korean tenants choose K2LA because of the amenity package, but also because of unique offerings that are important to them. For example, our built-in washers and dryers circulate fresh air from the outside. These direct vents use fresh air, which is important to this demographic. They also love the private balconies and that we are pet-friendly. There are residents who have lived at K2LA since the day it has opened.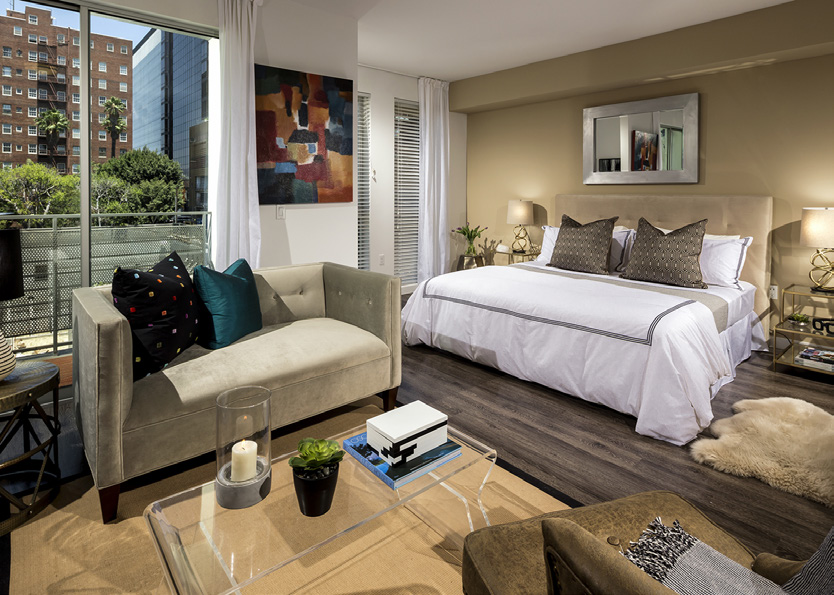 Our NEXT brand takes our "live-work-play" mantra to the next level of luxury. A two-story gym, test kitchen, multiple party rooms with nano doors that open to large outside decks, along with a private massage room, game room and two pool tables make this property truly special. NEXT on Sixth will also feature, on its ground level, one of just a few urban concept Target stores to be introduced in L.A. The Target store is expected to open in late 2017 and is a major coup to future residents. The NEXT on Sixth brand also celebrates the arts. The community will showcase renowned artists with three large-scale custom commissions that include two billboard-sized contemporary paintings to adorn the community exterior and a large sculpture to be prominently placed in the community courtyard. Additionally, the community as a whole will act as a gallery, featuring numerous works throughout and providing a rich cultural experience.
Let's discuss more about Koreatown itself. We talked about its popularity, but how has the area evolved since you began working on these projects?
We have witnessed the community evolve, grow and become more sophisticated in its offerings. This is a shift that is very exciting to watch and be a part of.
In what way do these projects affect the neighborhood and contribute to its redevelopment?
Each of our projects are playing a significant role in the reshaping of Koreatown. Each aims to bring luxurious rental living to the neighborhood, where the demand for it far exceeds current supply. K2LA and NEXT on Sixth are essentially providing housing that will bring a lot of new sophisticated professionals and millennials to Koreatown.
Where do you see this neighborhood five or 10 years down the road?
In the next 10 years, Koreatown will continue to be one of the hottest new areas of L.A. and will continue to grow and prosper. The Line Hotel's restaurant and nightlife have underlined our vision and [brought] new people nightly to enjoy the bright lights and fun that Koreatown offers. More people come to Koreatown daily. We believe this is, in part, due to the Korean Chamber of Commerce that welcomes the ingenuity and partnerships that help to make this diverse community thrive.
Do you have anything else planned for Koreatown going forward?
We have built or entitled 1,051 units in the community. As Koreatown's largest developer, with 876 units in play, we will continue to look for opportunities in the region.
Related Post
Inventive, audacious and contemplative, Pantone's 2018 color of the year—Ultra Violet—brings freshness and mystery to every home Curat...
This custom Manhattan Beach home is a real classic, showcasing the ideal coastal lifestyle and plenty of room for a large family Written by ...
The work of industrial designer Lindsey Adelman radiates a subtle visual tension through exquisite lamps and objects Nothing seemed predesti...