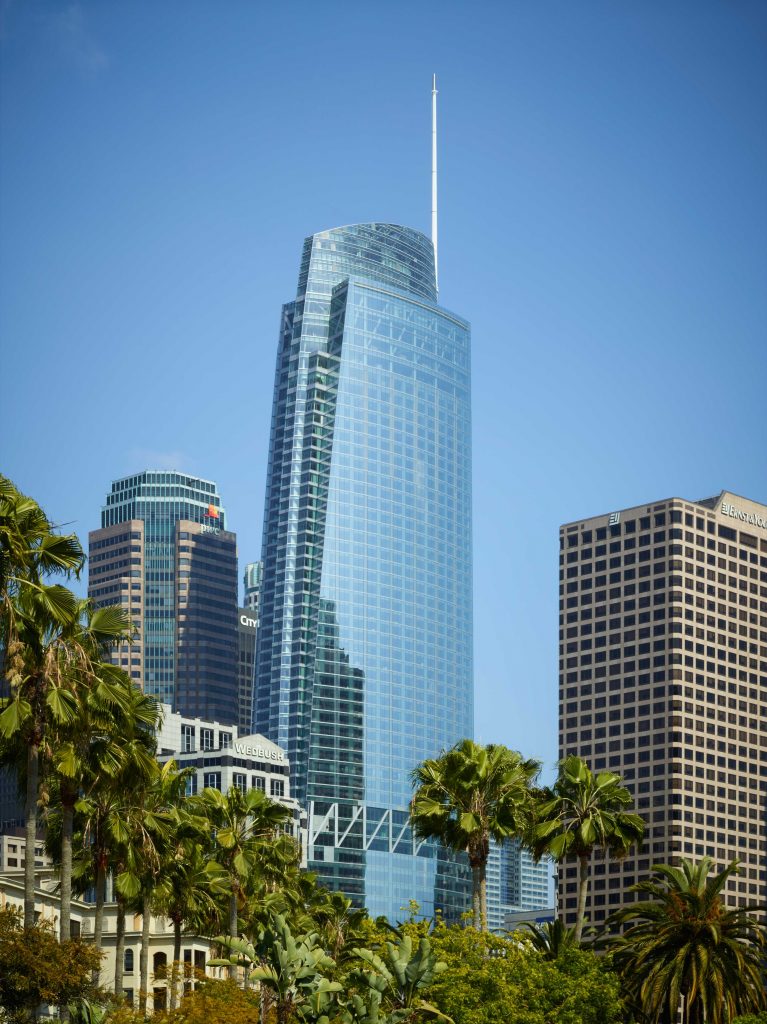 InterContinental Los Angeles Downtown hotel rises to the occasion as DTLA's most luxurious new hotel
The future of luxury hospitality in Downtown Los Angeles is looking up. Way up. To train one's gaze on the recently opened, 1,100-high InterContinental Los Angeles Downtown hotel is to see new architectural eminence in the skyline.
All that gleaming glass and steel. The sky lobby on the 70th floor. The three-story light sculpture. The hotel is the very definition of elevating.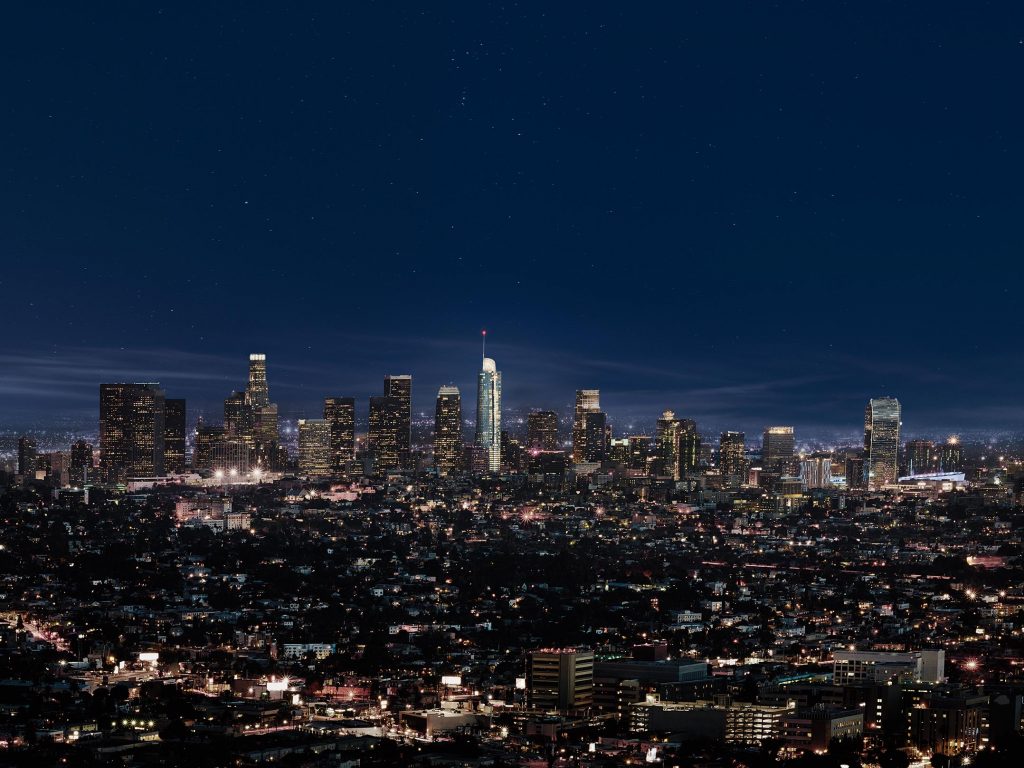 Part of the billion-dollar Wilshire Grand Center, the InterContinental Hotels Group flagship is a dominant figure on the scene, not only for its height but also its address: 900 Wilshire Blvd. in DTLA's historic financial and arts district, just blocks from Staples Center and L.A. Live.
Heralding IHG's expansion west, the hotel has manifestly arrived—in style, and with resolutely Southern California qualities (indoor/outdoor space, aesthetic nods to Los Angeles' celebrated subcultures), a boatload of refinements and a cosmopolitan quotient in relationship to its stature.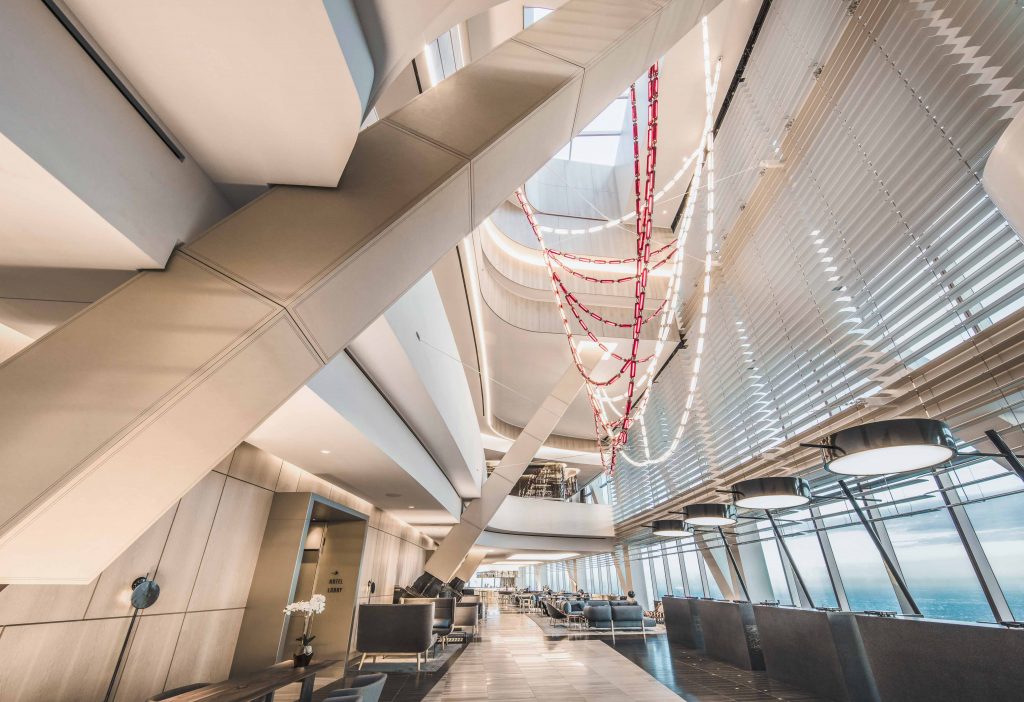 One is immediately taken with the hotel's flashy facade, but inside finds an elegant contemporary interior tempered with a tastemaker's touch—that of AC Martin, the design architect, architect of record and interior designer of the Wilshire Grand Center who conceived a sophisticated design expression for the hotel's lobbies, restaurants, fitness center and rooftop lounge.
Meanwhile, the hotel's 95,000 square feet of indoor/outdoor meeting, conference and event space (21,100 of which belong to the Grand Ballroom) is a credit to the design collaboration between AC Martin and interior design consultant Wilson Associates.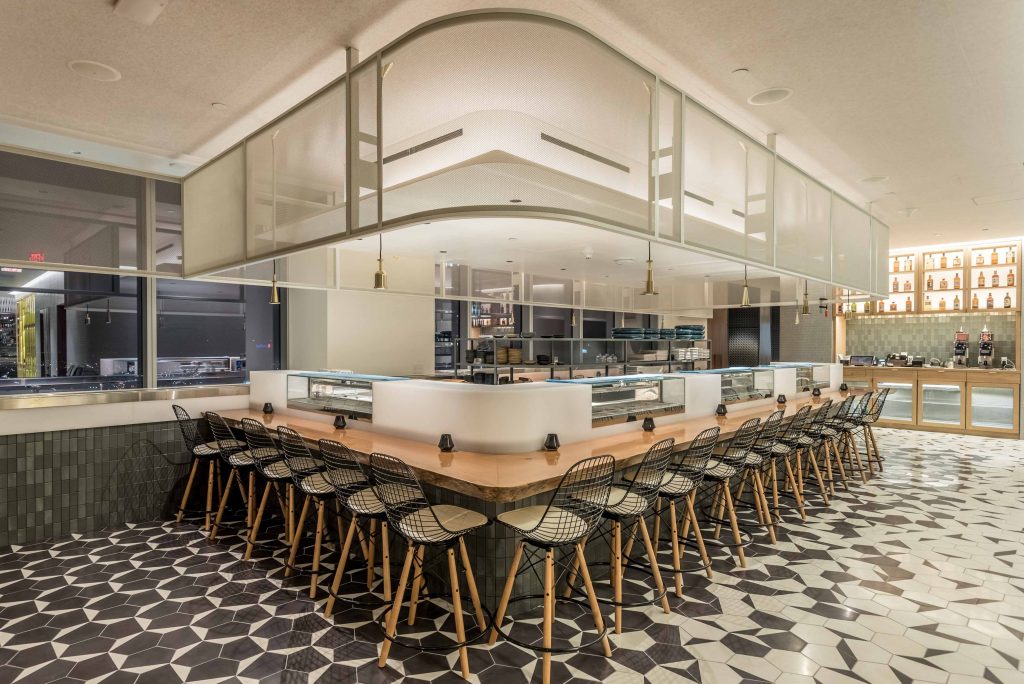 Bringing substance to style is the InterContinental's 889 handsomely dressed guest rooms and suites that one bypasses en route to the sky lobby, which unfolds a whole new type of check-in and check-out scenario with a magnificent view.
All 110 suites are particularly swanky, graced with glass and outfitted with comfortable living areas, entertainment systems, Le Labo amenities and panoramas of L.A. Most coveted of all quarters is the Presidential Suite, which, at 2,500 square feet, is double the size of the average bungalow and sports a laid-back lounge area with roomy dining room, an actual piano, kitchenette, walk-in closets and soaking tub.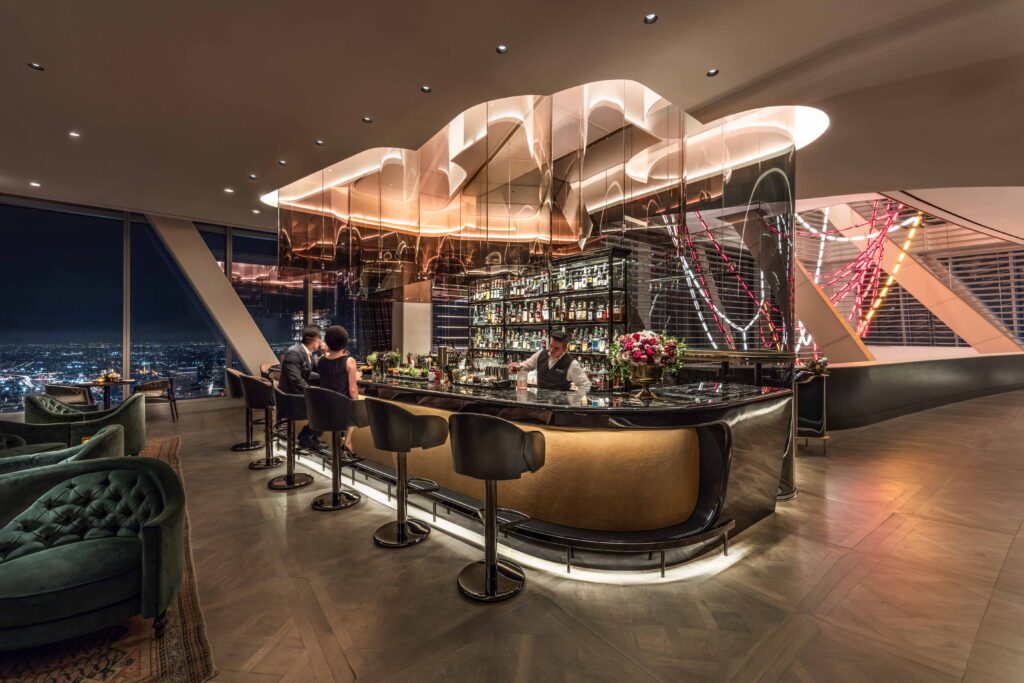 Indulgent down to its dining, the InterContinental is upping the gourmet game too, presenting five different culinary experiences. The Lobby Lounge serves updated cocktail and cuisine classics and, at night, adds a dash of L.A. glam with a vodka bar.
In a warm, chic setting, Sora turns out made-to-order omakase or fresh-cut sushi on a conveyor belt, along with imported Japanese whiskey. For all-day delicacies, Dekkadance is an interactive international marketplace concept with everything from Neapolitan pizzas to baked goods.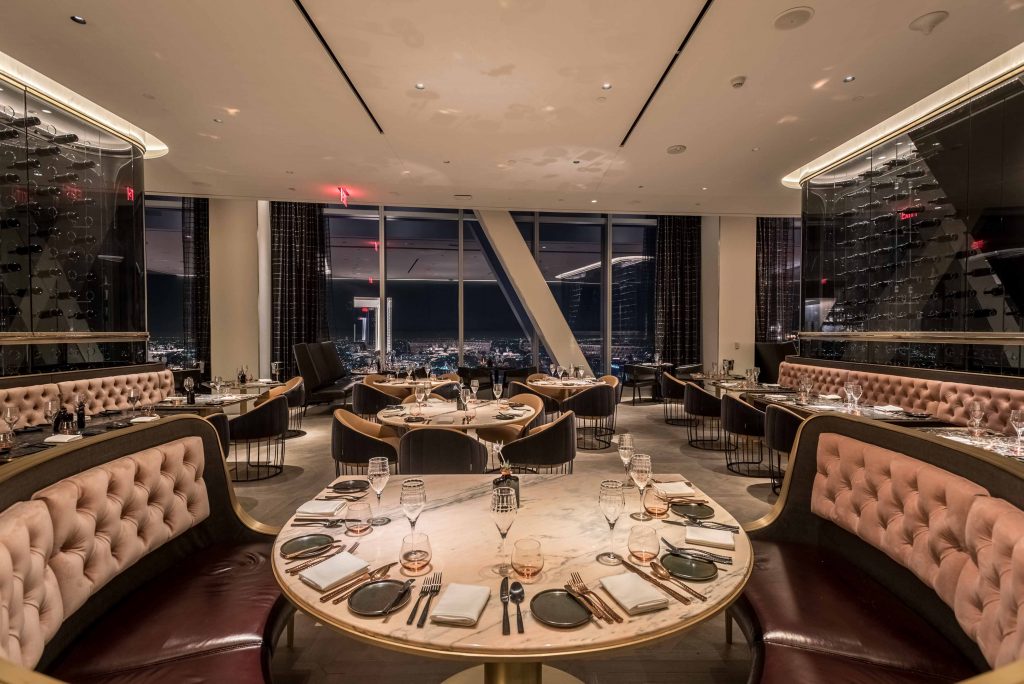 Upscale steakhouse La Boucherie, an American meets French cuisine restaurant, brings private dining booths to the table as well as a wine tunnel with 1,200 labels to pair with an internationally sourced selection of prime protein and seafood.
Finally is Spire 73, the tallest open-air bar in the Western Hemisphere. Its fire pits, fountains, and novel cocktails complementing the cityscape all conspire to make this a truly lofty concept for a hotel that is equally so.
So long as the sky's the limit, it might as well be limitless, too.
InterContinental
900 Wilshire Boulevard, Los Angeles, CA 90017
213.688.7777 | dtla.intercontinental.com
Photography provided by Wonho Frank Lee