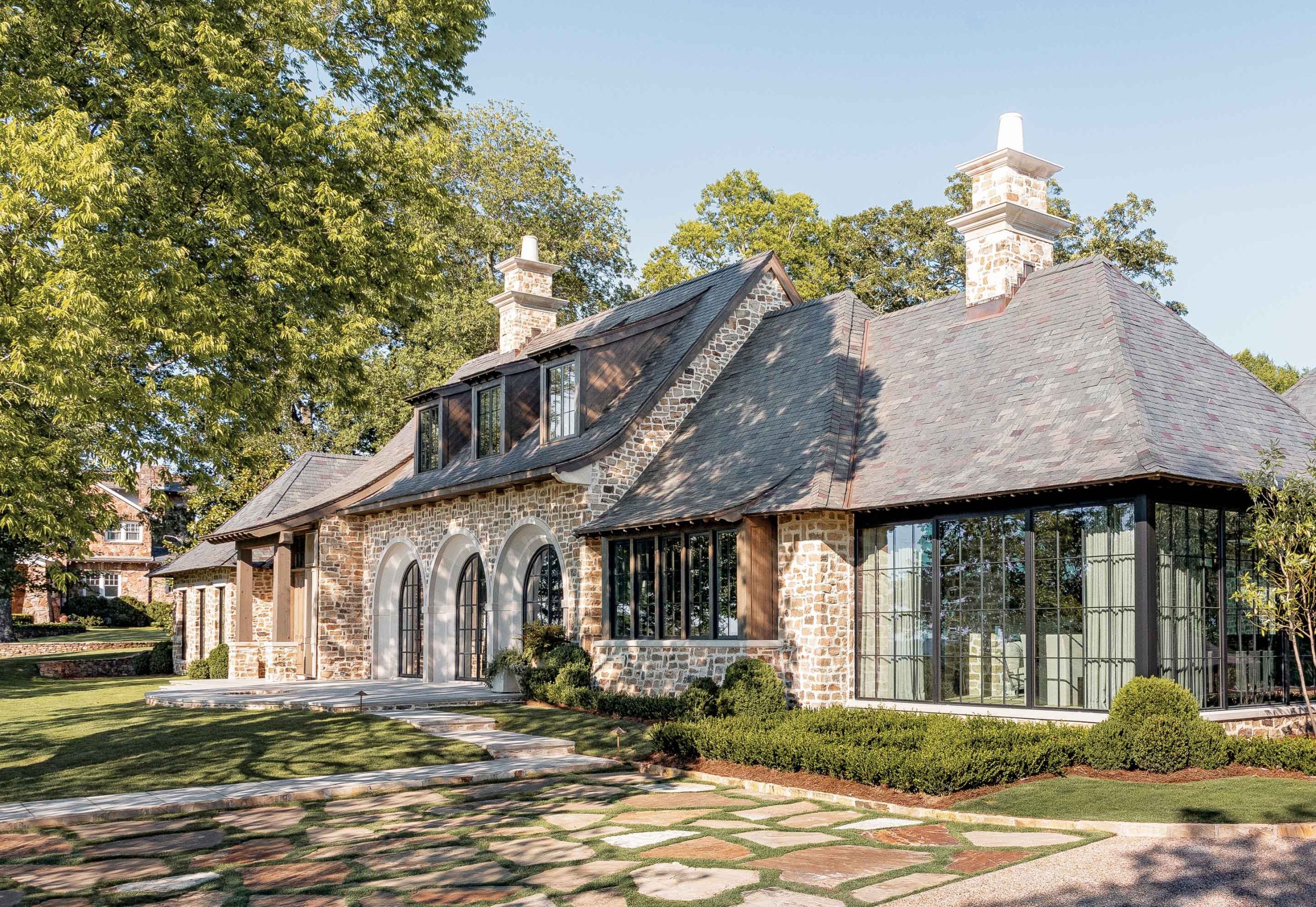 Designer Sean Anderson Sets a Highly Cultivated Tone for a Birmingham, Alabama Home Modeled After a Modern Rustic Villa
Impeccably assembled with tranquil neutral tones, materials, and texture, and infused with a kind of improbable lightness for a home of such scale, of such lovely stone, the residence articulates the designer's feel for turning traditional Southern-style on its head to reveal its moodier, more modern side.  
A son of Tupelo, Mississippi, Sean Anderson credits his origins for strongly influencing his attraction to natural color and texture.
"I spent so much of my time growing up outside exploring, so a lot of what I do is grounded in that organic, neutral palette," says the designer, whose eponymous firm is based in Memphis, Tennessee.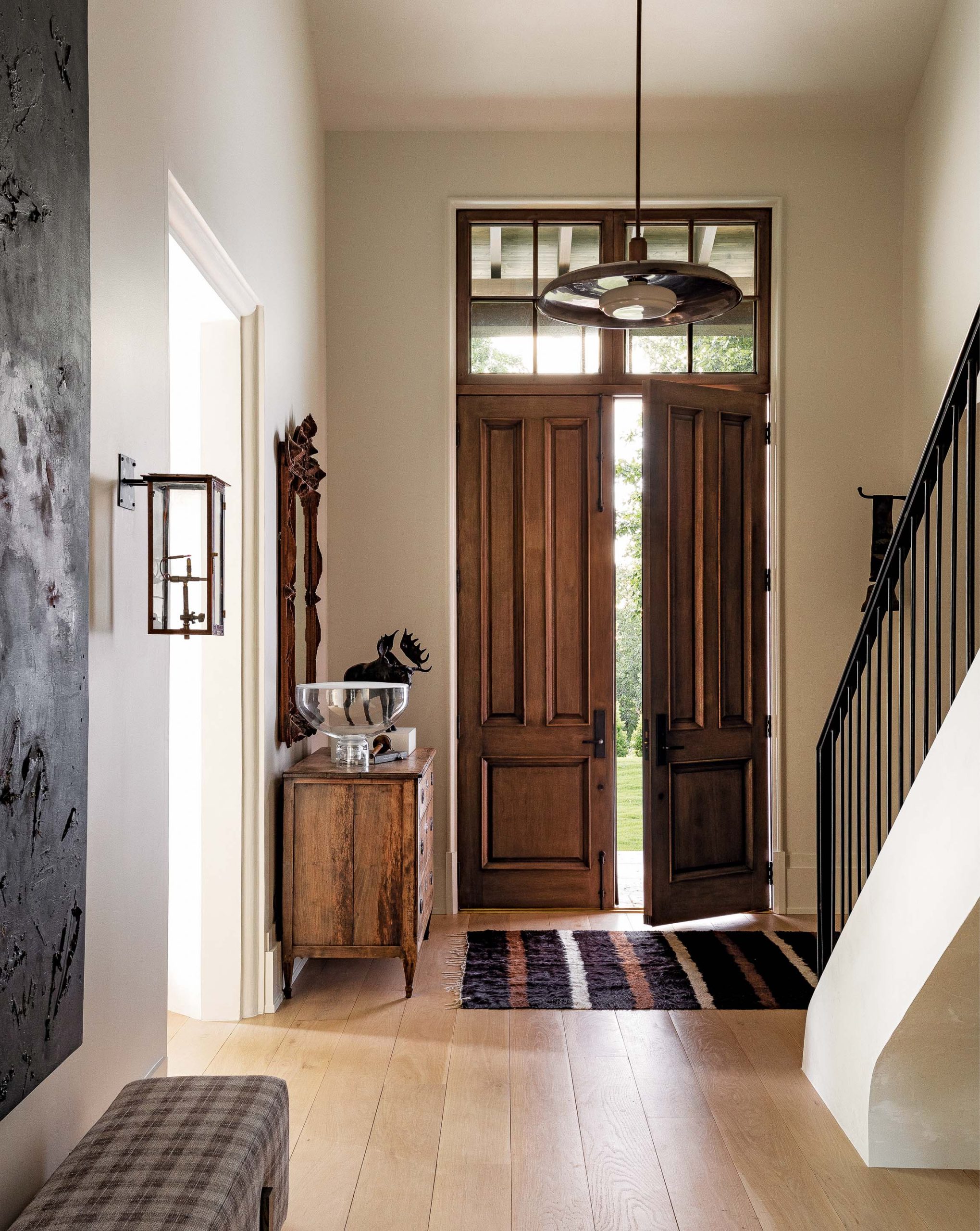 Sean Anderson is a self-taught designer, too, and, unfettered by the constraints that can sometimes come with a formal design education, he's aesthetically freer for it. He has a gut sense for what looks good and where things should go.
He also has a fondness for the rusted and peculiar of this world—old and new—which he deploys in highly artful fashion, imbuing homes with a regional sensibility but an identity that's all their own. His work lives at the intersection of rustic and urbane with an au courant edge.
Sean Anderson's high-toned Vestavia Hills project is a striking case in point—expansive and light-filled, with dark rich woods, arresting art, and many interesting vignettes in an alluring relationship. If the space appears perennially in repose, evocative and graceful like a Still Life painting by a Dutch master, the palette is unfailingly Anderson.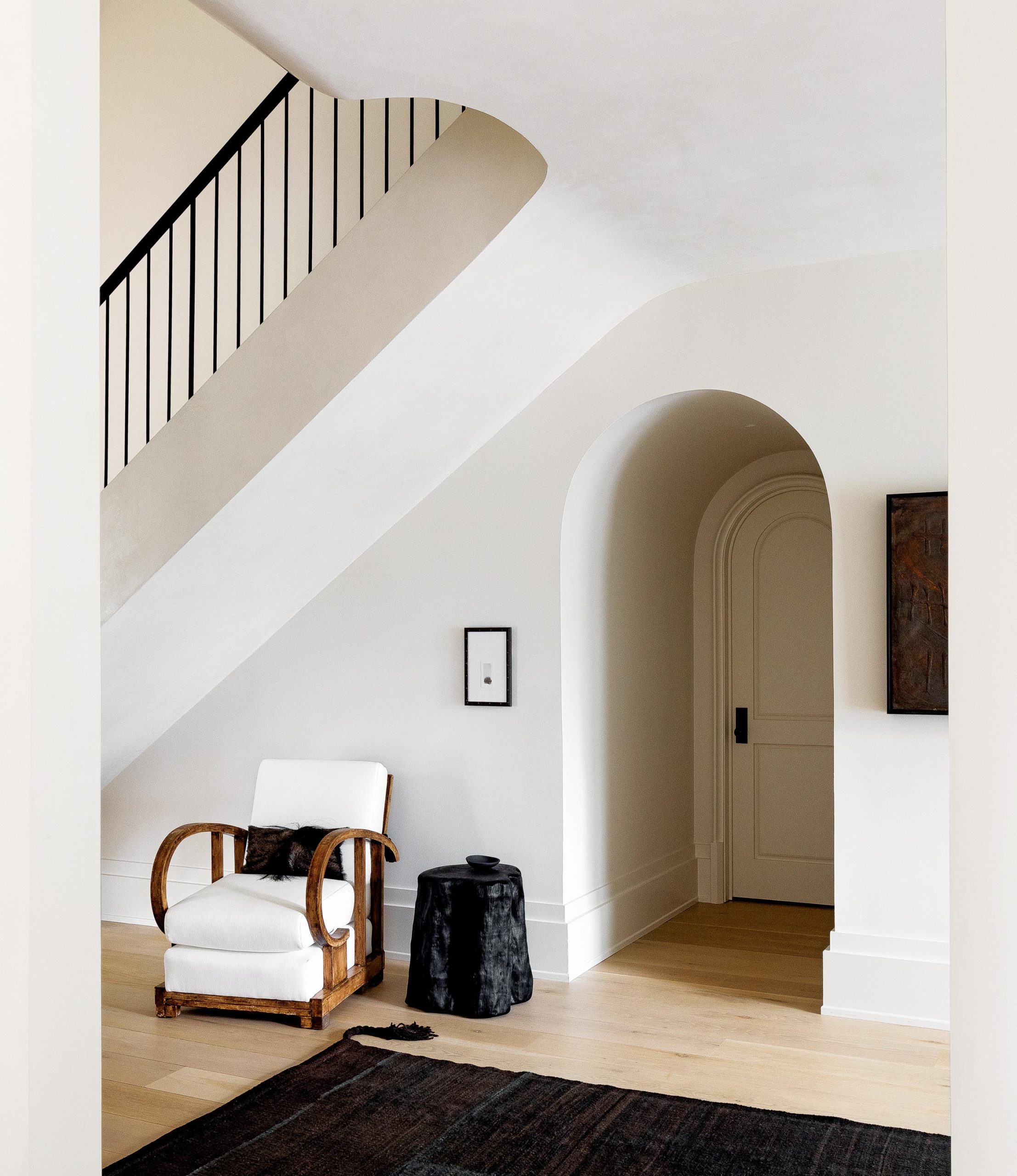 "I tend to use black in my designs as a way to anchor and balance," he says of what is definitely his color (he likes a good rust, too).
"One room has a black ceiling, while another may have black floors. I want it to be cohesive and make sense without dominating the design narrative."
What is that narrative? Without question, he says, "the family who lives there. Every decision that was made was informed by who they are and how they live."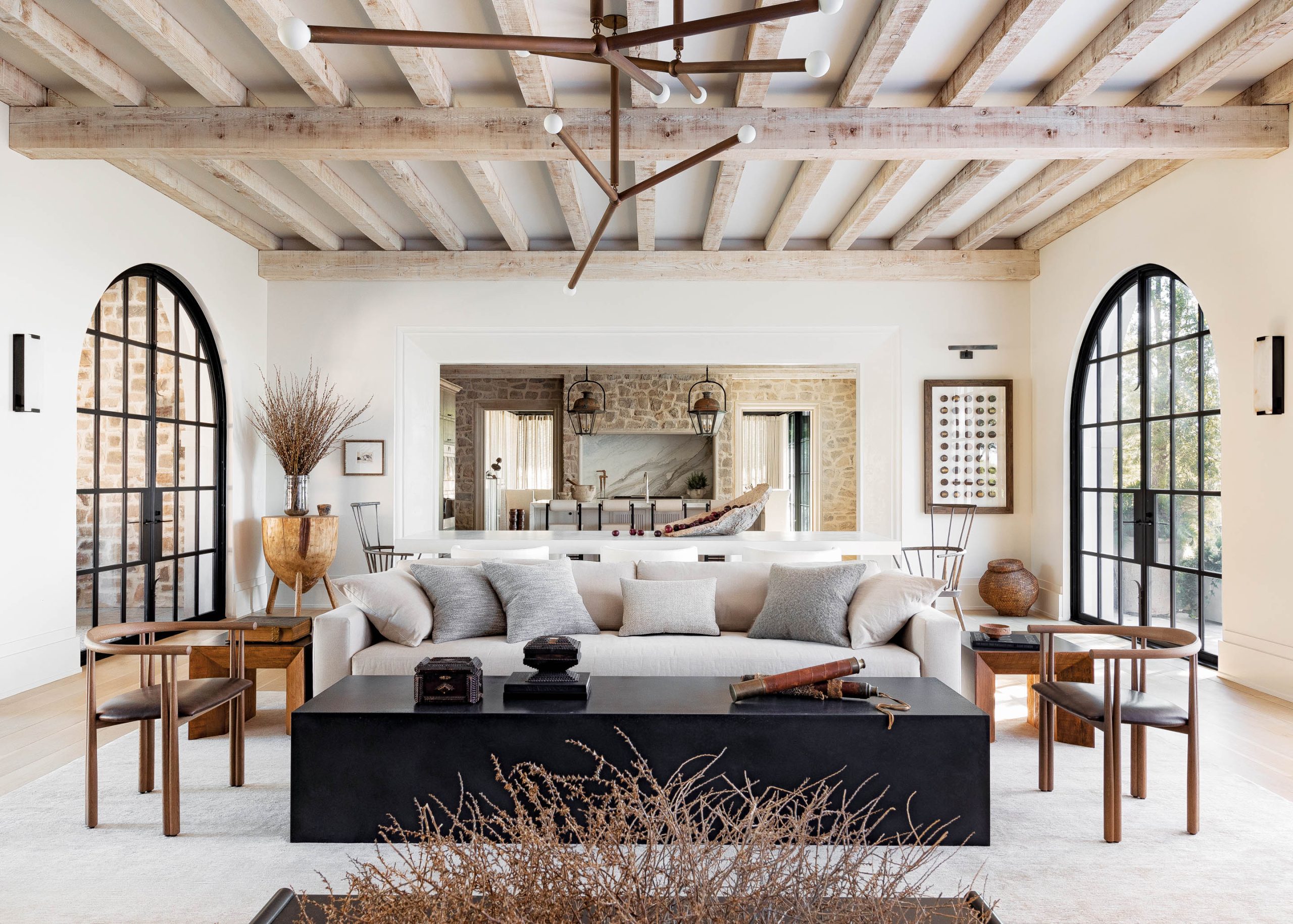 Which is very well, indeed. Vestavia Hills has every support—spaciousness, functionality—for the owners to entertain family and friends. It's also exquisitely finished. There is a kind of an earthy glamour to the home; a naturalness that threads all of Sean Anderson's designs. The only façade here is the stunning Alabama fieldstone on the home's exterior—the rest is forcefully unaffected.
"I think the ethos of the home itself is rooted in its connection to the exterior, and obviously it played a tremendous influence in the selection of materials," Sean Anderson says of the design's dialogue with the outdoors.
Along with massive, sweeping windows that allow for unimpeded views throughout the home, the neighborhood, Sean Anderson notes, has a large, aged stone wall snaking through it, "so it only felt appropriate to bring some of that sense of permanence inside. Since the landscape scheme is breezy and unfussy, I worked to ensure that was reflected throughout the interiors in the fabric choices and textures."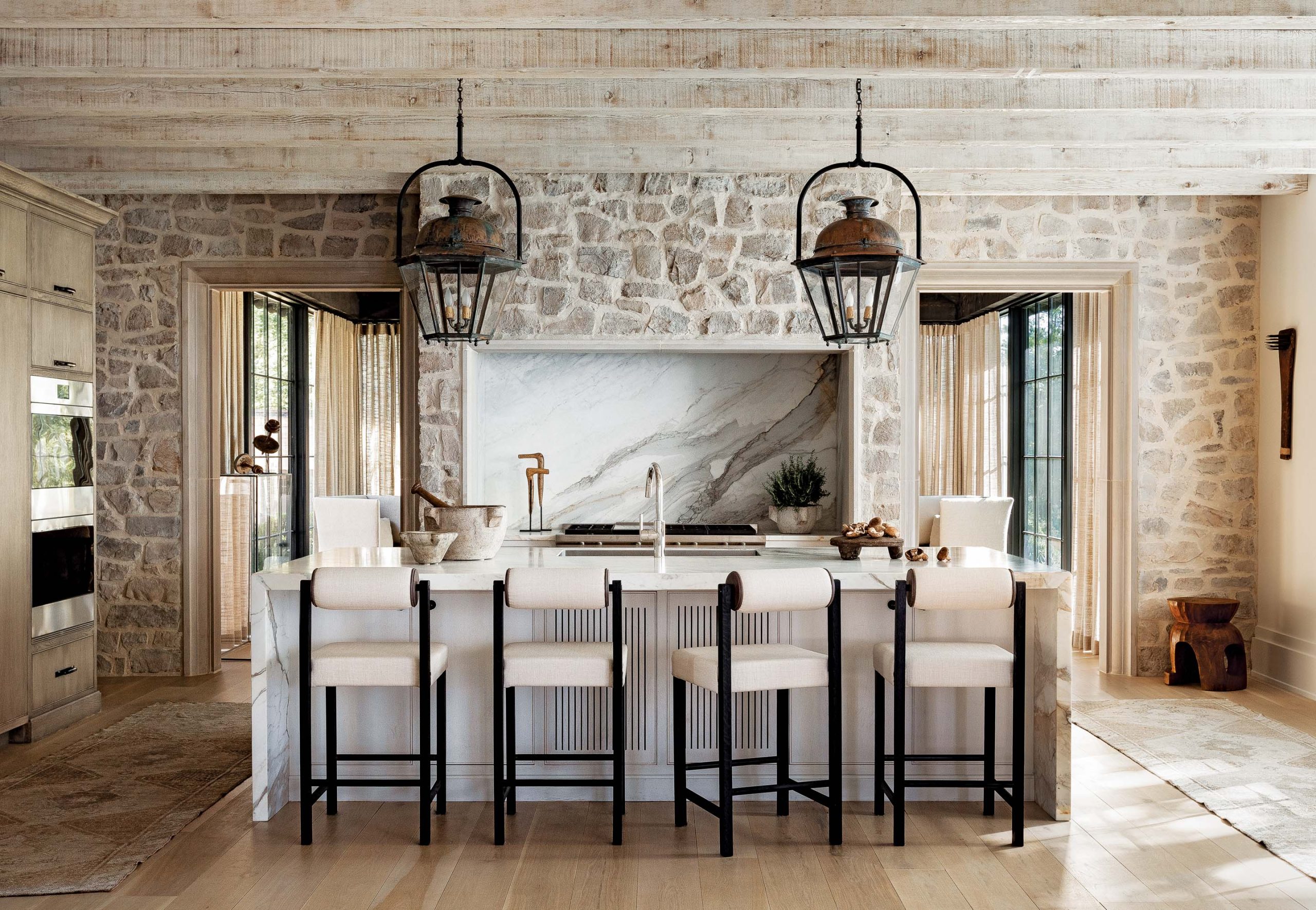 What's more, the vastness of the structure required Sean Anderson to be deliberate about decoration.
"It can be tempting to fill these cavernous spaces with a bunch of stuff," he confesses, "but fortunately the architecture of this home offered so much interest that I decided to let the furnishing and décor breathe a little bit."
This selection includes Sean Anderson's own contributions to the house—he designed several case goods, the dining table, a sunroom sofa with an incorporated cocktail table, a sofa cocktail table, a wooden wall art piece, and a steel wardrobe.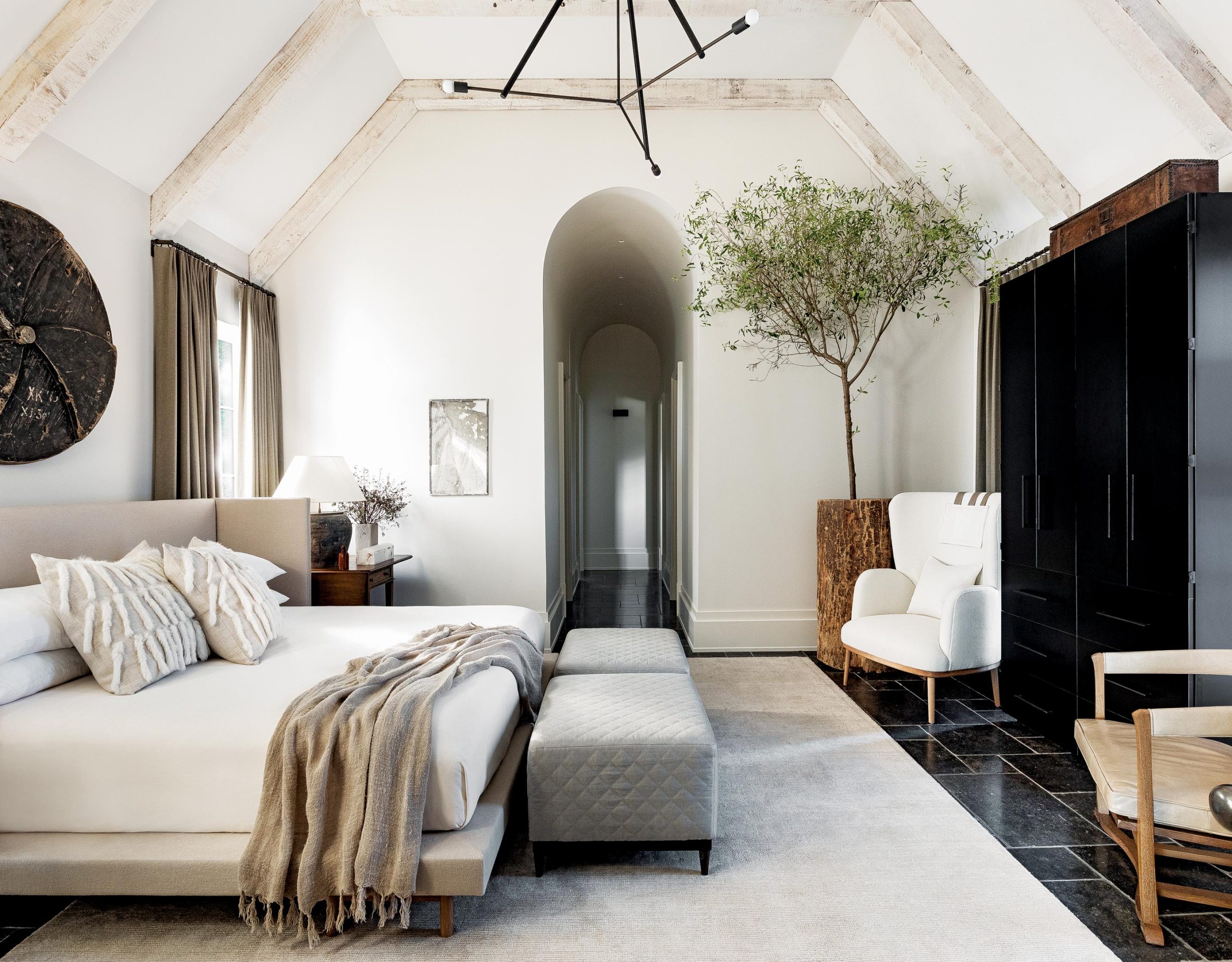 The home's dusky hues, meanwhile, highlight slight eccentricity. With the husband a self-proclaimed "treasure hunter" who has amassed a menagerie of objects from various adventures, including a pencil sketch by American artist James Bama, Sean Anderson made it a point to incorporate these curiosities in frames and well-curated displays throughout the house.
In the great hall, for example, is a group of antique brass railway paycheque cans, and in the husband's master bathroom, an array of antique razors and shaving brushes. None of it is overdone—the home is one of incredible balance and smart aesthetic choices.
"It really hits all the marks for me—the textures, the colors, the materials, the functionality," Sean Anderson says of the "high/low, new/old mix" for which he always strives. "I think it's beautifully captured in this project."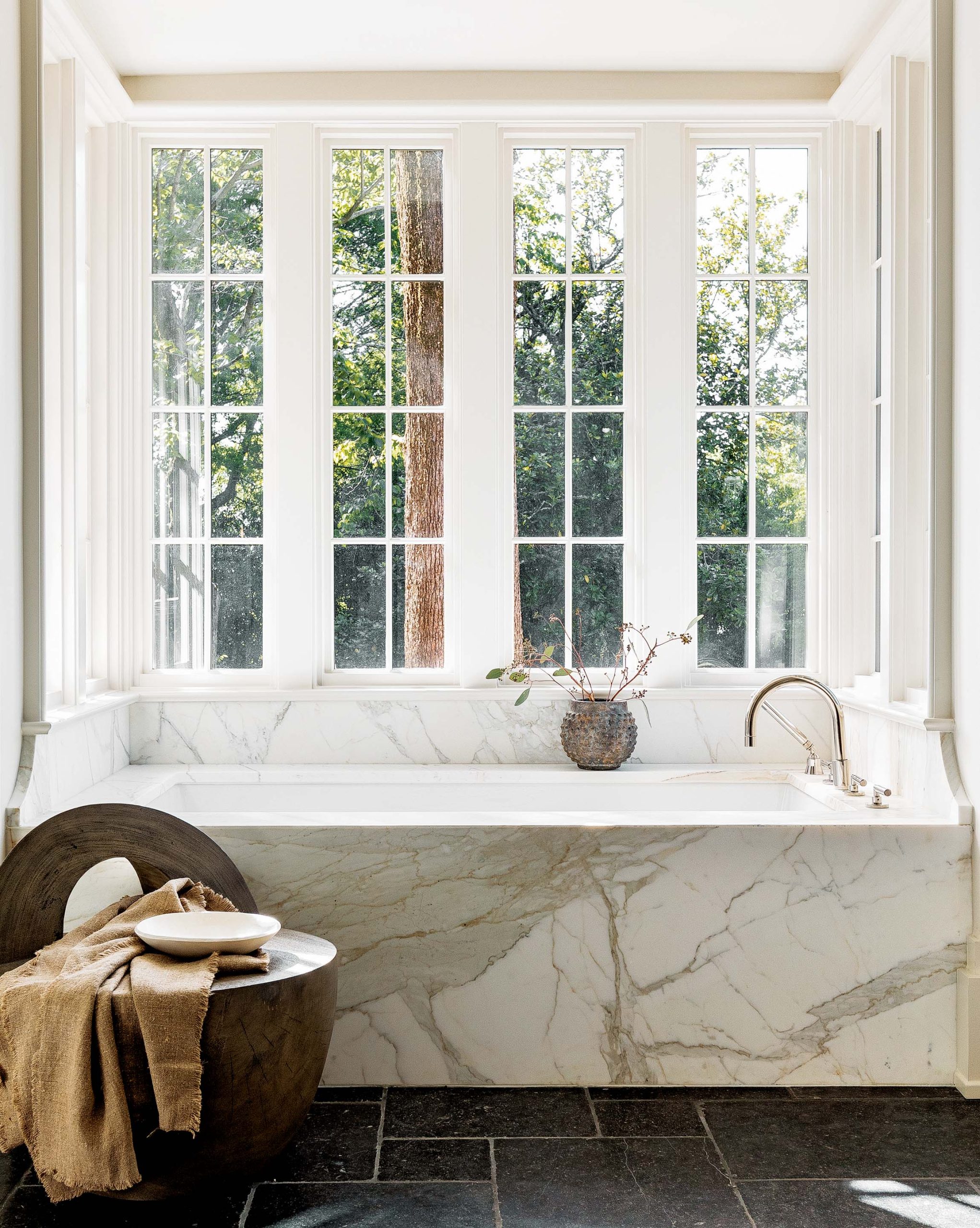 That Vestavia Hills reads as simultaneously fresh and timeless is characteristic of Sean Anderson. He is a designer of audacious self-possession. His willingness to break the rules, to the extent he recognizes them, is not performative; he's not an apostate of design doctrine. He simply works from the heart. Vestavia Hills is a home full of heart—and a great deal of soul, too. 
Sean Anderson Design | seanandersondesign.com
Photos: Haris Kenjar