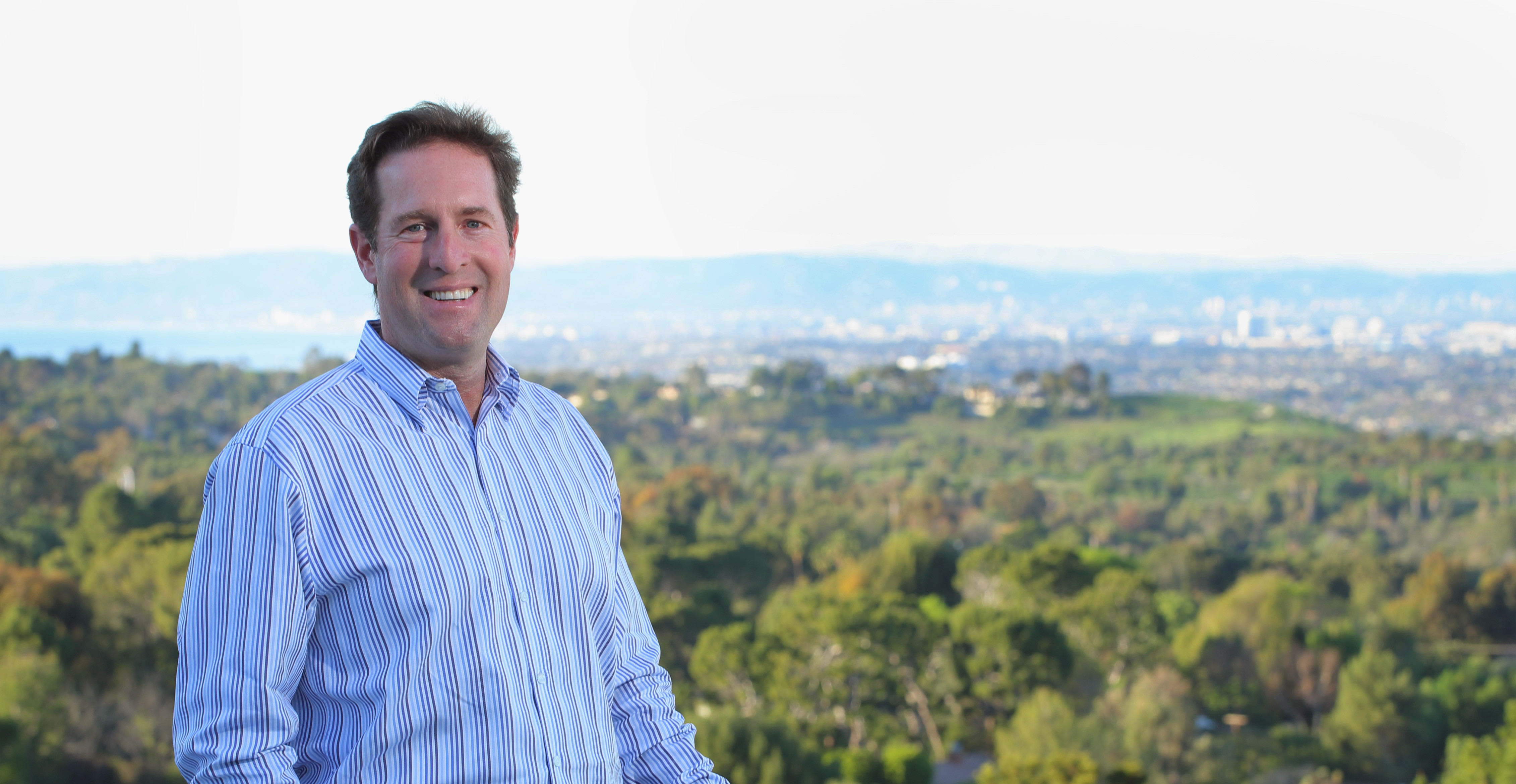 Real Estate Insider: Chris Adlam of Vista Sotheby's International Realty
South Bay native Chris Adlam has specialized in residential home sales since 1987. Today, as one of the top realtors for Vista Sotheby's International Realty, he's the go-to guy when it comes to the South Bay—and the Palos Verdes Peninsula, in particular—real estate scene. He's consistently won top awards for sales in the region where he still resides with his family. South Bay Digs recently caught up with Adlam for his take on the current state of real estate in this always desirable area.
AS TOLD TO JENNY PETERS | PHOTOGRAPHED BY PAUL JONASON
Why real estate as your chosen profession?
I started in real estate when I was 23. I was newly married and very involved in a family business, but I wanted to do something on my own and residential real estate always interested me.
How long have you been in the business?
28 years. Now you know how old I am!
What do you like best about your job?
I truly enjoy the challenge of getting my clients the best deal possible. Whether I'm representing the buyer or the seller.
What sets your firm apart from competitors?
Sotheby's is so well connected and offers a global reach that most other companies just don't have. The global reach combined with our local expertise gives Vista Sotheby's a huge advantage.
You've won some of the top realtor honors awarded to South Bay brokers. How do you conduct business in a way that leads to such continued success?
I'm happy to say that last year, REAL Trends/The Wall Street Journal named me one of the top 250 realtors in the country. I believe my work ethic, honesty and market knowledge are the keys to my success.
What are the latest market trends you see in the South Bay?
We are seeing an unprecedented rise in prices in certain areas. The average asking price per square foot in Manhattan and Hermosa Beach is over $1,150!
Where do you see the South Bay real estate market headed in 2015?
I think prices will continue on a gradual rise in 2015. Interest rates should remain at or near historic lows, and buyer demand is strong.
How have things shifted in the South Bay?
Buyers are coming or buying second homes from all across the globe—China, Europe and the Middle East. The South Bay is such a desirable place to live.
Your involvement in the community extends to the number of charitable causes you support. Of these, which are most important to you?
I support and served as a trustee of the Peninsula Education Foundation; education is the foundation of our children. I also support both of our local hospitals.
What do you do when not selling homes?
Everyone who knows me [also] knows I'm a car nut. When I'm not spending time with my wife and two daughters, I enjoy golf and my German shepherd, Rocco.
Related Post
3605 Oak Avenue | Manhattan Beach 5 Bed, 3.5 Bath, 3,250 Sq. Ft, 4,647 Sq. Ft Lot Price: $2,740,000 Price Per Sq. Ft: $843.08 69 Days on Mar...
The local real estate market has been booming the past couple of years, and 2017 was no exception. With 107 closed sales in Hermosa Beach an...
Pacific Union International, the eighth-largest real estate broker in the U.S., rebrands three independently owned home sales brokerages in ...