The road to Venice was not so straight for the young owners of this modern urban farmhouse on Flower Avenue. Like many parents with children, they envisioned for themselves a rural environment with lots of land for a similarly styled home. What they got, however, were busy careers in Los Angeles and an inadequate residence on the corner of a much smaller lot—but one with potential.
Maximizing its possibilities required careful calculation by Hawaii-based firm Peter Vincent Architects. The design, according to PVA, "capitalizes on the property's corner location by breaking the building's mass into separate structures that creates a three-sided courtyard, which incorporates the adjacent street into the sense of space." More broadly, the property expresses the current mood and largely pedestrian lifestyle of its Los Angeles neighborhood.
"Venice is experiencing somewhat of a rebirth, particularly from people seeking a pedestrian-friendly environment and many, like our clients, who work from home, can walk to nearby shops and restaurants," says Peter Vincent, FAIA, NCARB—Managing Partner of Peter Vincent Architects. "In terms of architecture, it seems that anything goes and many trendy new homes have replaced older, nondescript tract housing."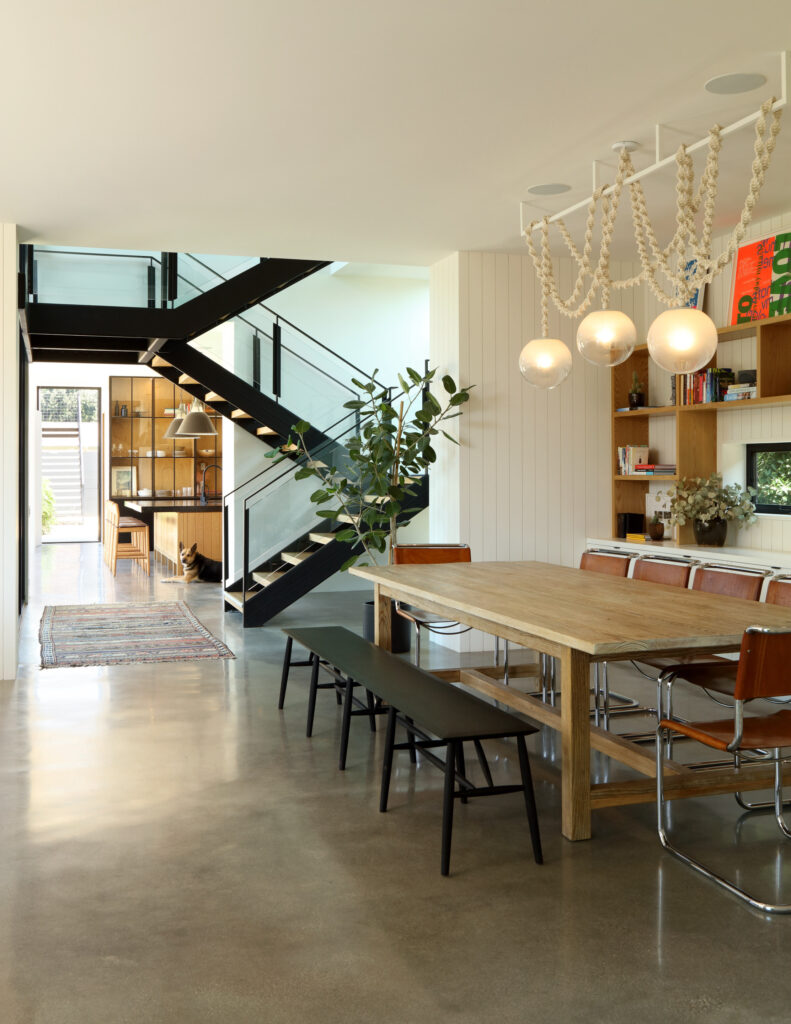 There is nothing freewheeling about the architecture of this property, however; it is a showpiece of deliberation and understanding of the local lifestyle on the part of PVA. The design, notes Vincent, "wasn't about being trendy or outlandish, but rather breaking the massing into several smaller elements, which create outdoor 'rooms,' much like we do in Hawaii." To this end, he adds, "it was very much about opening the interior to private outdoor spaces to take maximum advantage of the relatively small lot, as well as the favorable climate.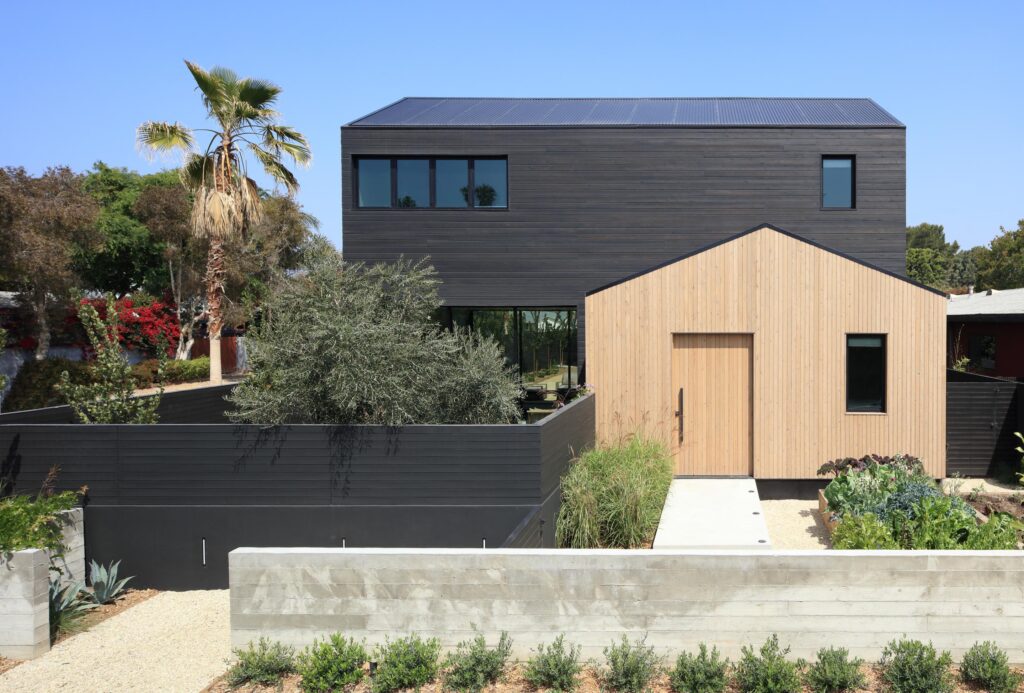 It was great that there was an alley behind the house, so the garage could be located in the rear, rather than being an imposing element at the front of the house. This allowed the front yard to become usable space, which included a vegetable garden." On top of the garage is a work/flex space that, for couples like this client, is becoming an increasingly alluring asset for Los Angeles' growing contingent of telecommuters.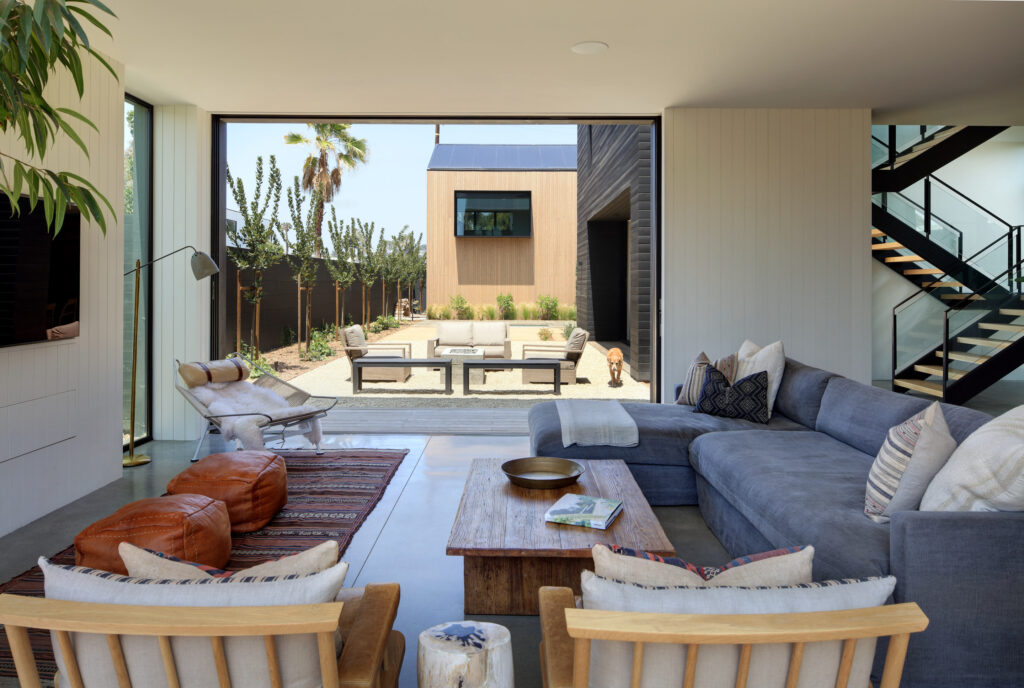 Simple in both materials (concrete floors, locally fabricated aluminum doors and windows) and form, the finished property reflects a Scandinavian Modern and Shaker influence, and many would argue, is all the more beautiful for this reserve. The palette, which strives to be striking and unassuming at once, is as contemporary as it is timeless. "The client liked black," explains Vincent, "so we went with black-stained wood siding, but broke it up with contrasting warm wood tones." The result is a sustainable, locally responsive, humanly scaled home. A storybook dream remade modern—in the middle of the city. pva.com