On Sunset Boulevard, a modern white façade stands out among the colorful buildings in Echo Park. This 50-seat restaurant, Ostrich Farm, is a family affair, born from the vision of husband and wife Jaime Turrey and Brooke Fruchtman. It took time for the couple to find the right space for their dream project.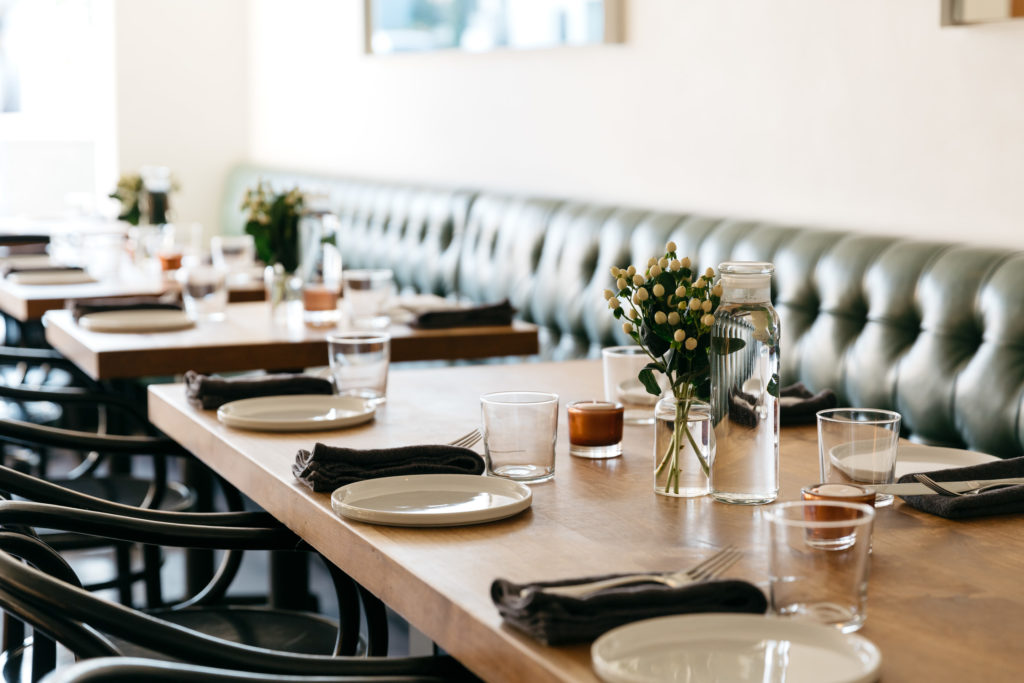 Turrey, a chef who has worked in a number of San Francisco restaurants, and Fruchtman, the designer of Ostrich Farm who draws experience from her time as associate vice president of marketing and guest services at the Los Angeles County Museum of Art, have combined their talents as co-owners of the restaurant.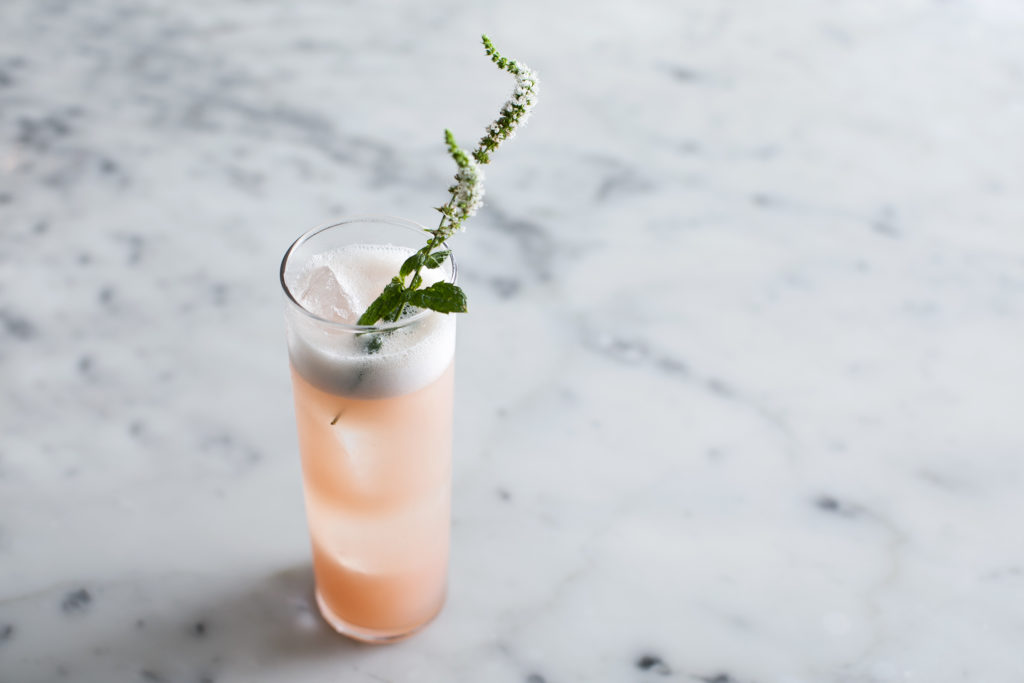 Named for the Ostrich Farm Railway that used to run down Sunset Boulevard and into Griffith Park, the restaurant is located in a former pupusería, and the space was originally painted in different tones of purple and featured a disco ball hanging from the ceiling. It was completely transformed into a casual yet chic eatery with tufted green banquettes and wood-topped tables on one side, and stools and a marble bar on the other, all by Style de Vie.
Era black armchairs by Thonet (from Design Within Reach), brass sconces by Doug Newton for Nightwood, and handmade textiles add to the casual vibe. Inspired by both the legacy and current energy of the neighborhood, Fruchtman approached every decision with the objective of creating a place for the community and making people feel good. "Myinspiration for the design was the neighborhood itself," she says.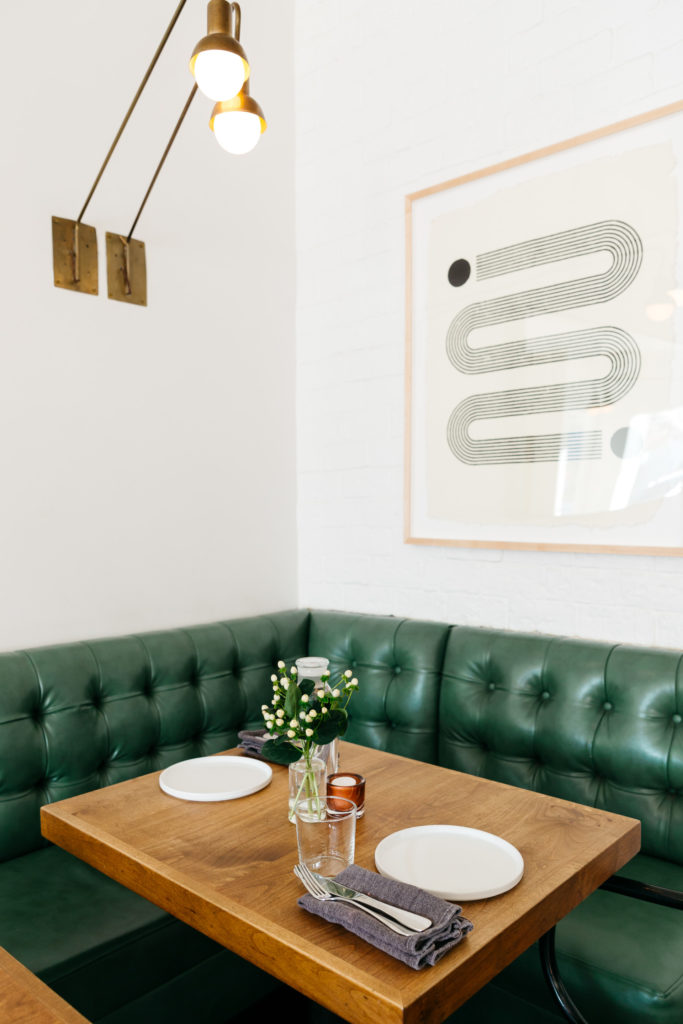 "Echo Park is changing quickly, but it's also wonderfully rooted in its history, so we wanted a space that didn't feel too contemporary nor referential of a bygone era."
Behind the menu is chef John Hornung, who cooks over a live-fire grill and prioritizes locally sourced products, including some from the restaurant's own garden at the back of the property. Craft beers, wines and handcrafted cocktails accompany the bowls, salads and simple yet delicious plates of meat and fish. Welcoming and delicious, laid-back yet stylish, Ostrich Farm is "just California cool and casual," concludes Fruchtman. ostrichfarmla.com
PHOTOGRAPHS: COURTESY OF SKANDIA SHAFER (SPACE) AND IAN MADDOX (COCKTAILS)