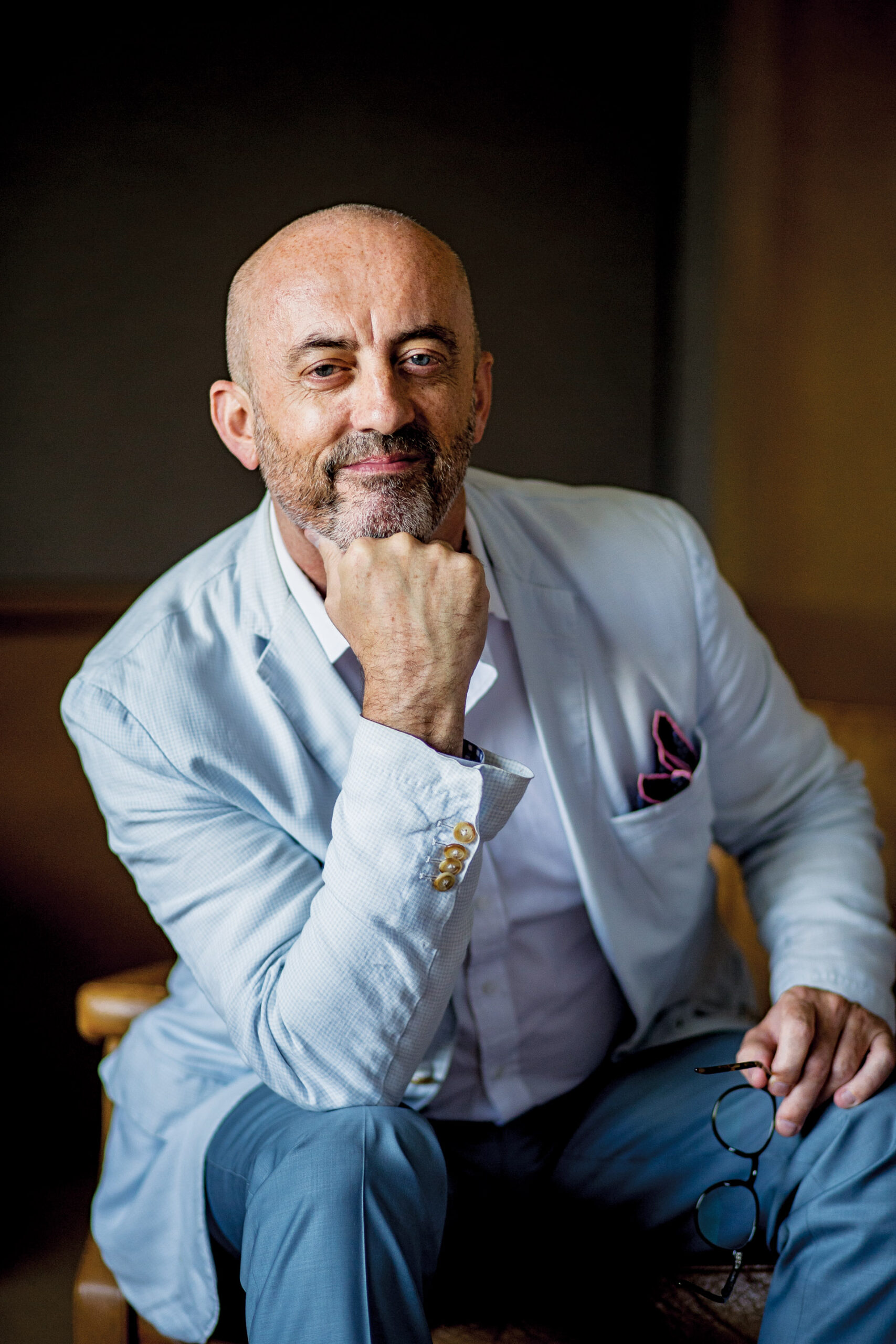 With History and Proportions as Hallmarks of a Contemporary Restoration by Martin Kemp, a Classy London Townhouse is One for the Ages
Like many of Martin Kemp's bespoke creations, this project—set inside a grand-dame Georgian in the heart of historical London—is of a noble mold. It is also quintessentially Martin Kemp. Well-funded, high gloss and absolutely smashing.
An arbiter of impeccable taste, Martin Kemp's brand is grand and his clients discreet. This group of high-flying internationals come to Kemp for elaborate designs that demand a good many craftspeople, custom details, and a level of sophistication unavailable to those without the designer's eye, or frankly, his network.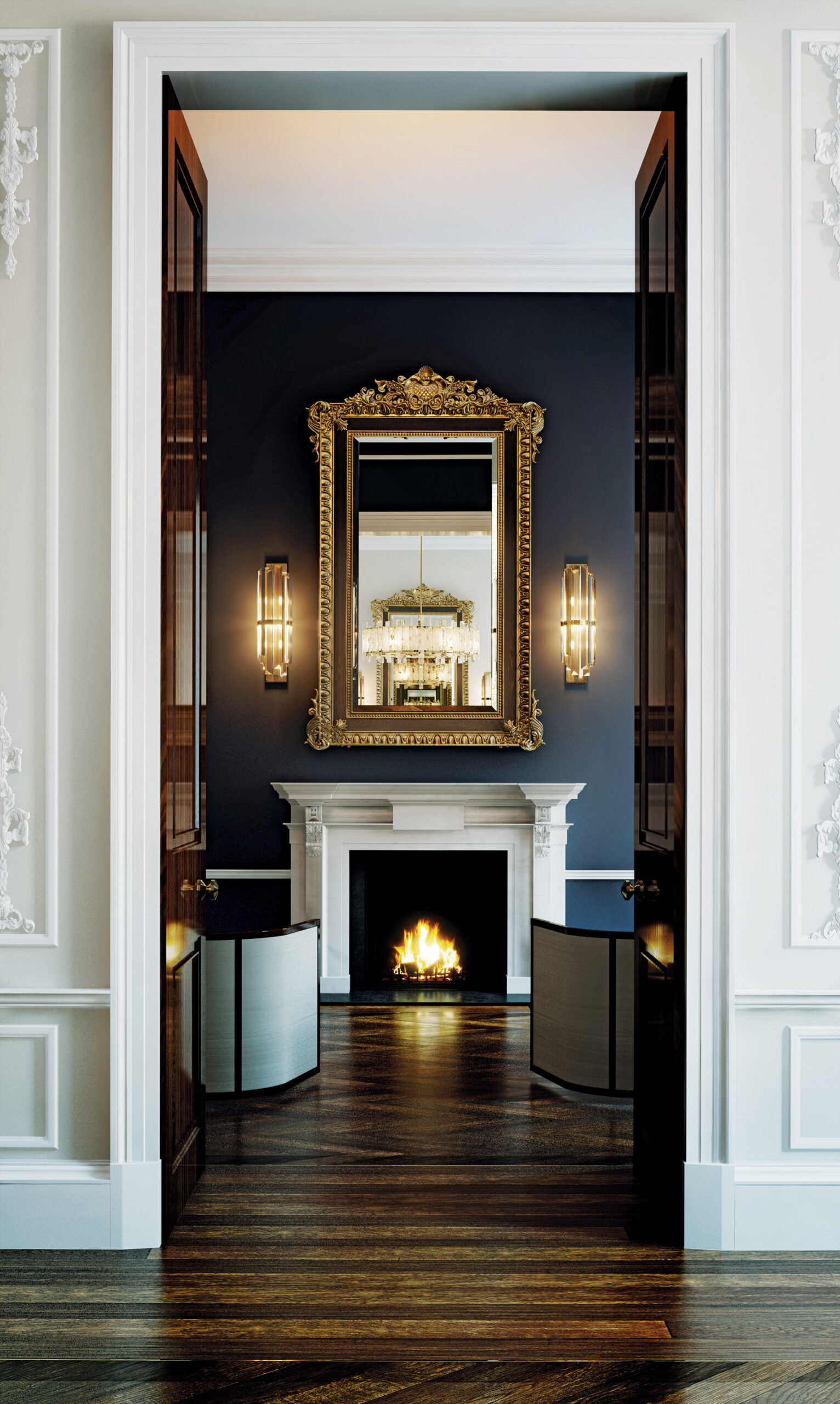 Martin Kemp counts among his collaborators The Crown Estate and English Heritage organization, and his projects range from a palatial Grade 1 listed mansion to country treasure houses, lofty penthouses, sleek superyachts and more. One might consider a "townhouse" tame in comparison. Not Kemp, and certainly not this townhouse, which simply outclasses the category.
"For me personally," says Martin Kemp of the St. James's Townhouse, "it's a long time coming, as I originally conceived a scheme for the house almost 13 years ago."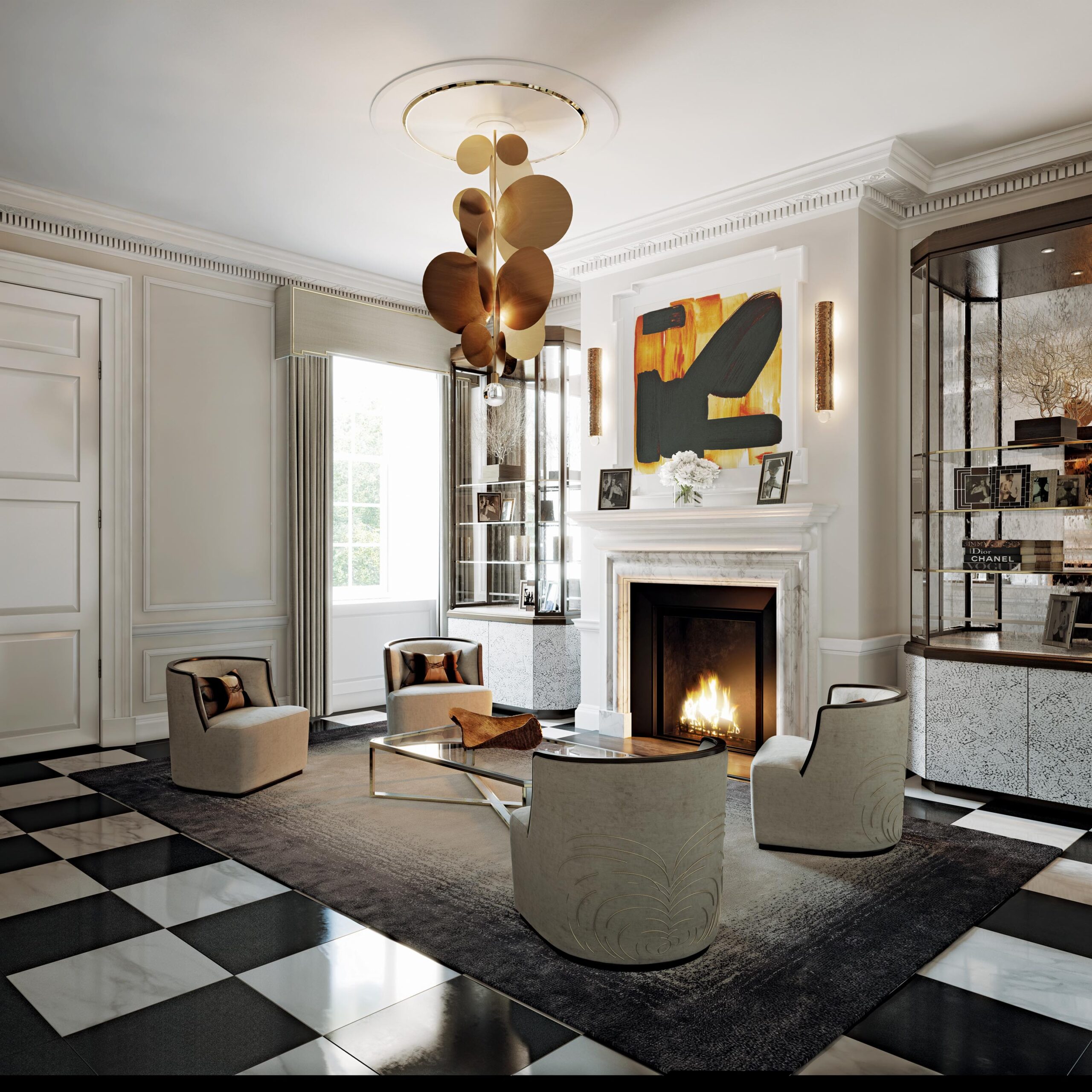 Well worth the wait, the project has a splendid historical provenance. Housed inside a structure originally built in the 17th century that was later re-constructed by legendary English architect Edwin Lutyens, this extraordinary set piece is named after its blue-chip locale, St. James's Square—the ne plus ultra of the upper crust whose Georgian and Neo-Georgian constructions have been inhabited by all manner of aristocrats, including three prime ministers and at least one American president, Dwight. D. Eisenhower, who prior to taking up residency on Pennsylvania Avenue, used No. 31 as his WWII headquarters.
As is his custom for historical projects, Martin Kemp steeped himself in the history of the Grade II-listed building.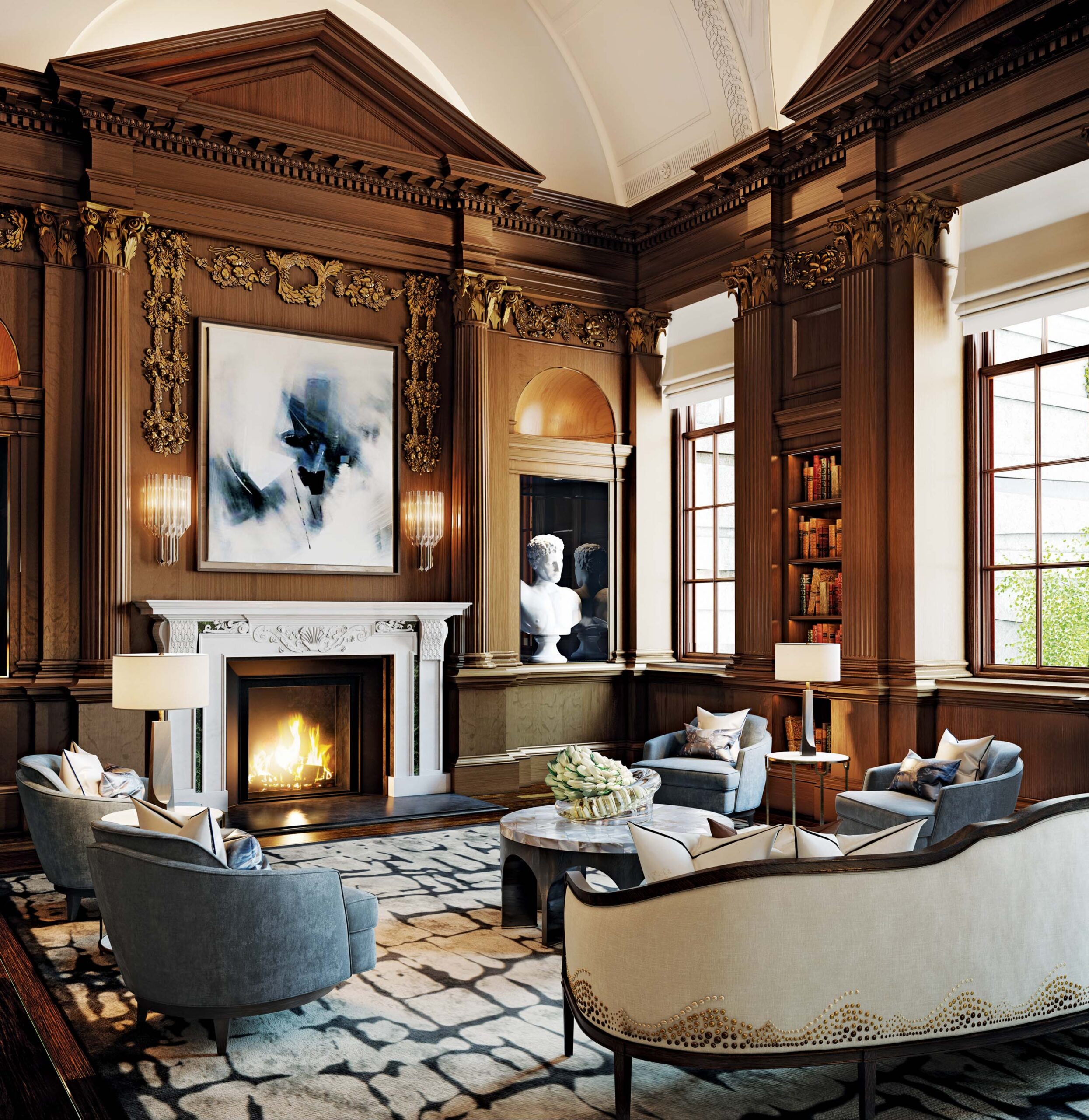 "The house gave us most of the references," he confesses. Martin Kemp also researched Edwin Lutyens and looked to the Edwardian Era and its crossover with the Arts and Crafts movement. "Preservation of such historically valuable interiors is integral to the scheme," adds Kemp.
To that end, he points to the restoration of the grand staircase that leads to a huge vaulted library as an obvious highlight of the effort but also imbued other areas of the space with a hint of Edwardian style.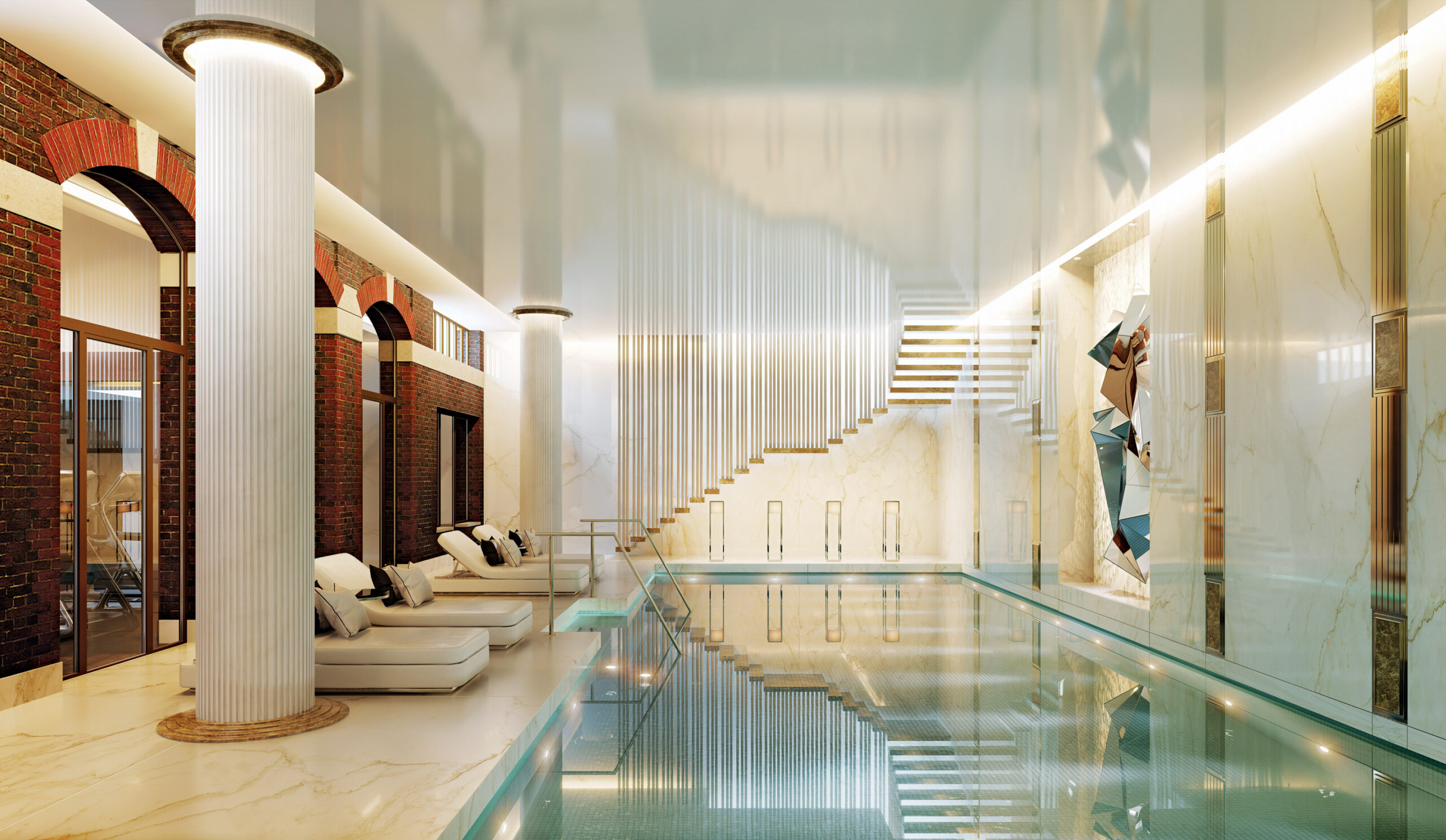 The result of these efforts is "a prime example where modernity and classicism is being brought together successfully," Martin Kemp explains. "Heritage protected rooms, details and paneling sit amidst contemporary furnishings, and the entire house stands atop two massive sub-basements embracing a vast modern spa and garaging for ten vehicles."
Each space within the townhouse's painstakingly put-together interior is absolutely singular, a showcase of different shapes and styles, all rubbing elbows, appearing utterly seamless.
"It's hard to say how we do this; harmony is often about restraint, but of course, we've also had fun being creative with the spaces," Martin Kemp says. "Ultimately we rely on the architecture to 'speak' to us, hence we respect the vernacular which precedes, and use such details and colors to inspire."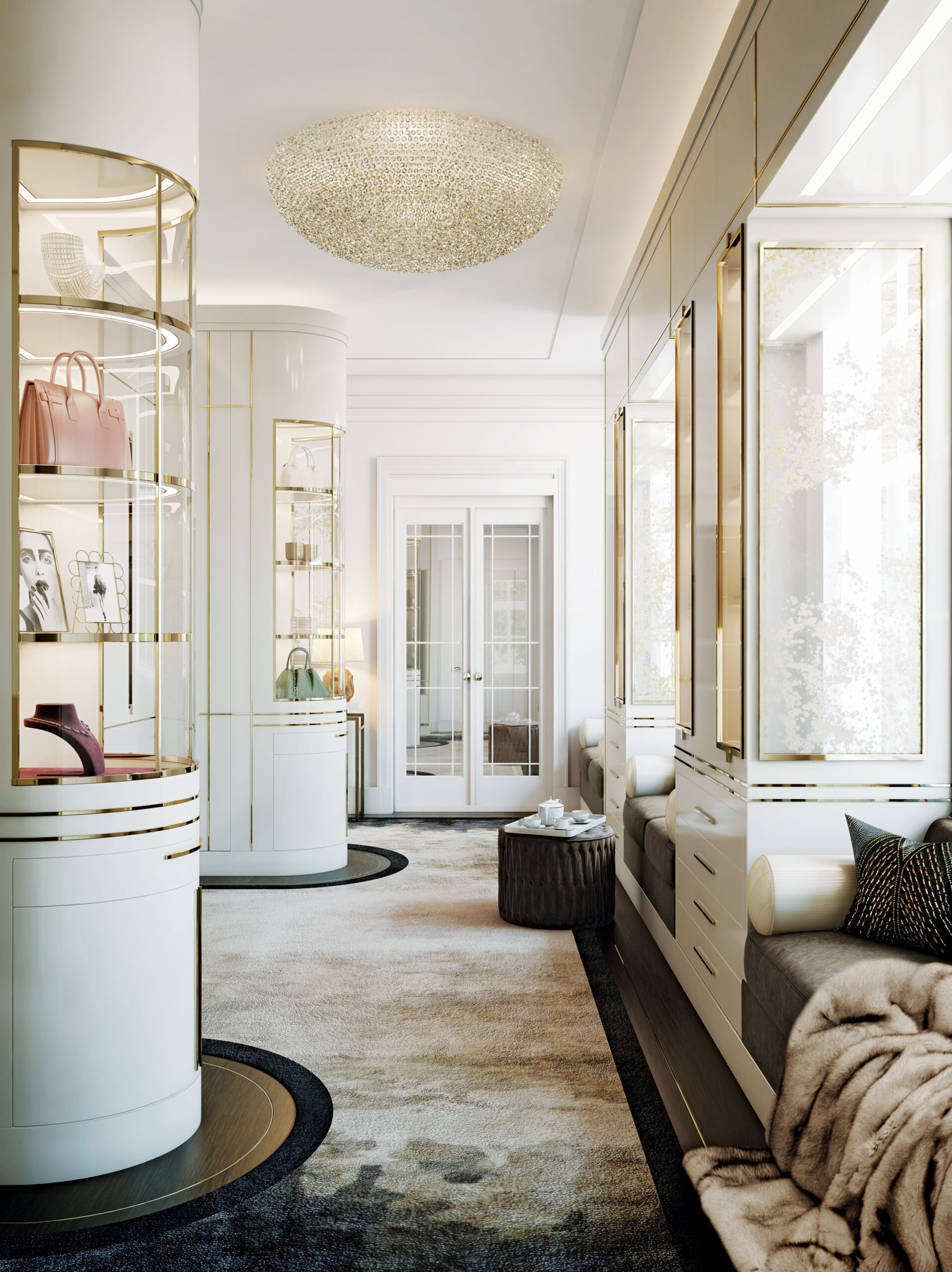 When faced with such a remarkable canvas—sky-high ceilings, rich wood floors, stately fireplaces—less disciplined designers may have taken the space to a Versailles-like level of opulence.
But in deploying just the right amount of gilded edges, stone surfaces, and Art Deco dash, including some dazzling tiered chandeliers, Martin Kemp completed a work of obvious grace but surprising understatement and texture. Wallpapers are tasteful, window treatments chic, and art both classical and contemporary. The pool tiling makes a memorable decorative statement and is an element repeated in smaller details elsewhere, such as in the cigar room (which is very Edwardian).
"We considered Edwardian tiles to be a feature of many houses from that era, whether as fireplace hearths or as wall finishes, so we chose to use such finishes within the pool and spa as decorative borders to the pool itself, to 'wet' area architraves, changing architraves, changing rooms, massage rooms and so forth," Martin Kemp says. "Even the gym has tiled details to cabinetry, so it's a finish about which we're enthusiastic."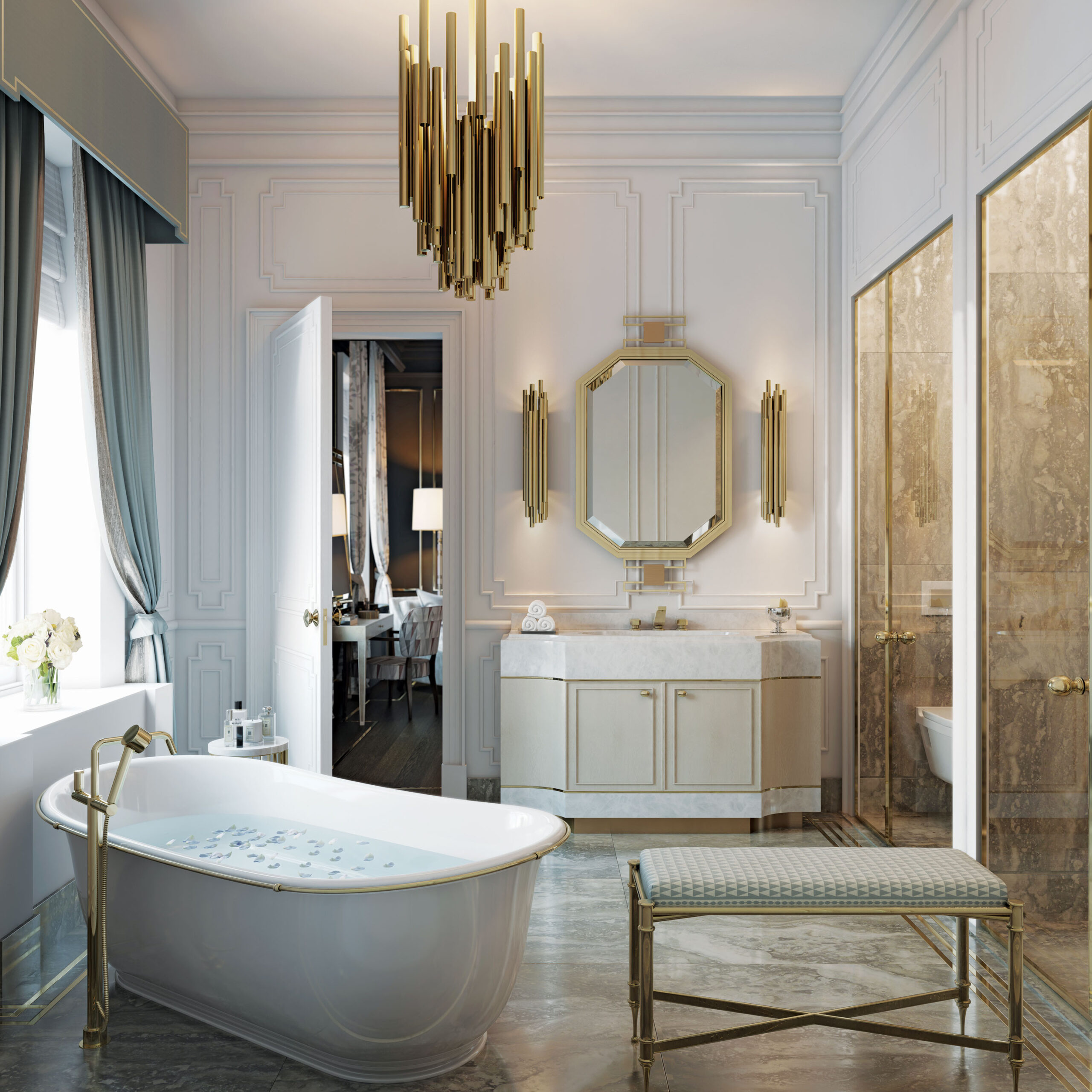 Exceedingly chivalrous, both poised and assiduously considered by Martin Kemp, St. James's Townhouse is to super-prime taste, but warm and congenial too.
"There are many projects in the studio which are tantalizing game-changers, though unfortunately, we're unable to photograph and expose any of those due to their private nature," Martin Kemp says of his repertoire. "However, St. James's Square, we're hopeful, is right up there with the more confidential schemes we execute in terms of style, quality, and scale."
Up there, elevated, the absolute height of luxury design.
Martin Kemp | martinkempdesign.com
Photos: St. James's Square