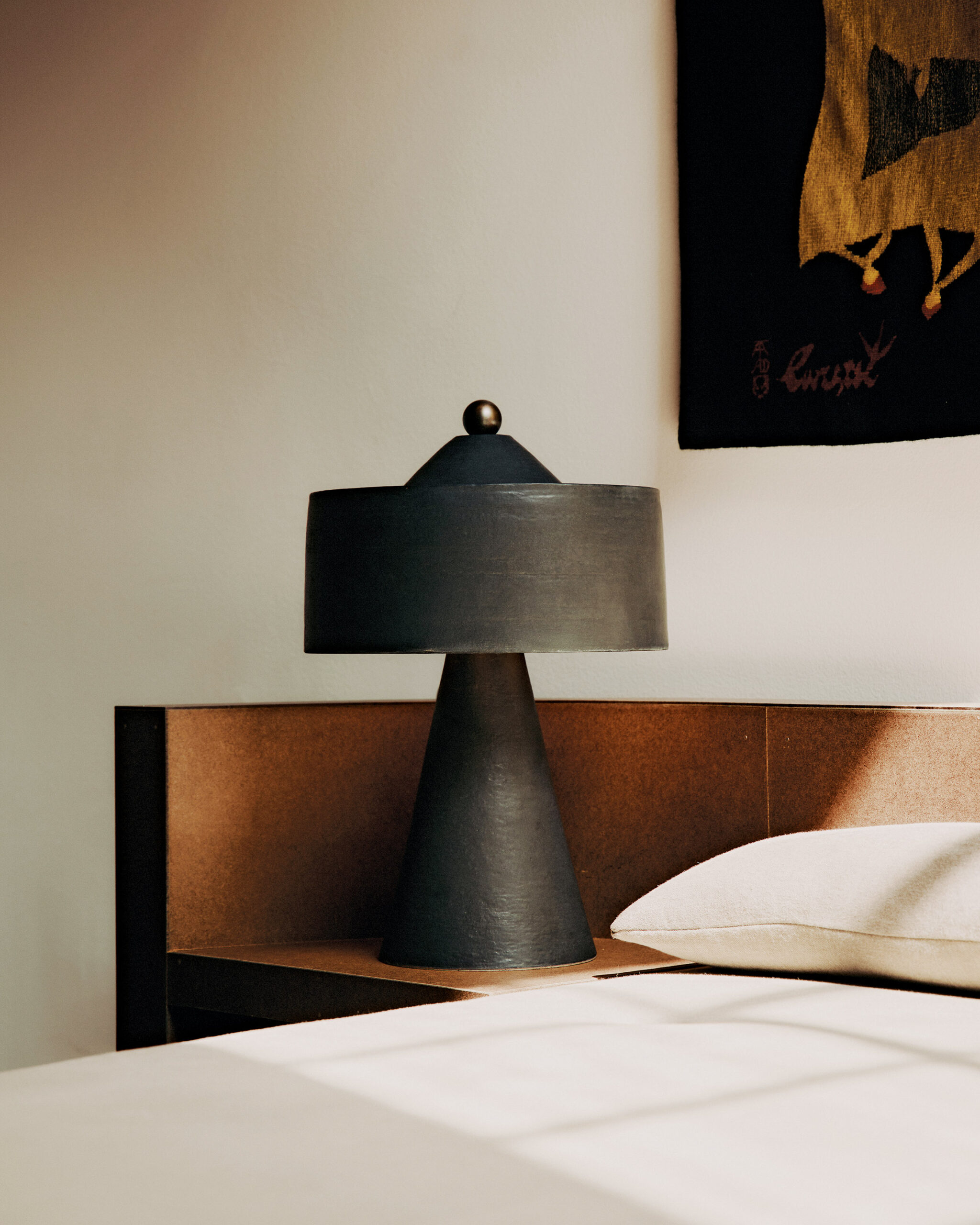 The New Lighting Additions to the Terra Series by in Common With and Danny Kaplan Studio Blend Beauty With Utility
The union between these creative minds resulted in six monochrome pieces under the name of the Terra Series. Eight new lighting fixtures have been recently added to the mix, revealing more geometric shapes and darker hues.
"We have been following each other's work for a while and the partnership came about very organically from a place of mutual admiration," confesses Nick Ozemba. "It started on Instagram, as many of these things do!"
The spirit of collaboration has always been part of In Common With's DNA.
"Because materiality is so central to what we do, we are always looking to work with other makers, artists and craftspeople who complement our point of view and skill set, and have an expertise in a particular material whether it is metalwork, glass or ceramics," says Nick Ozemba.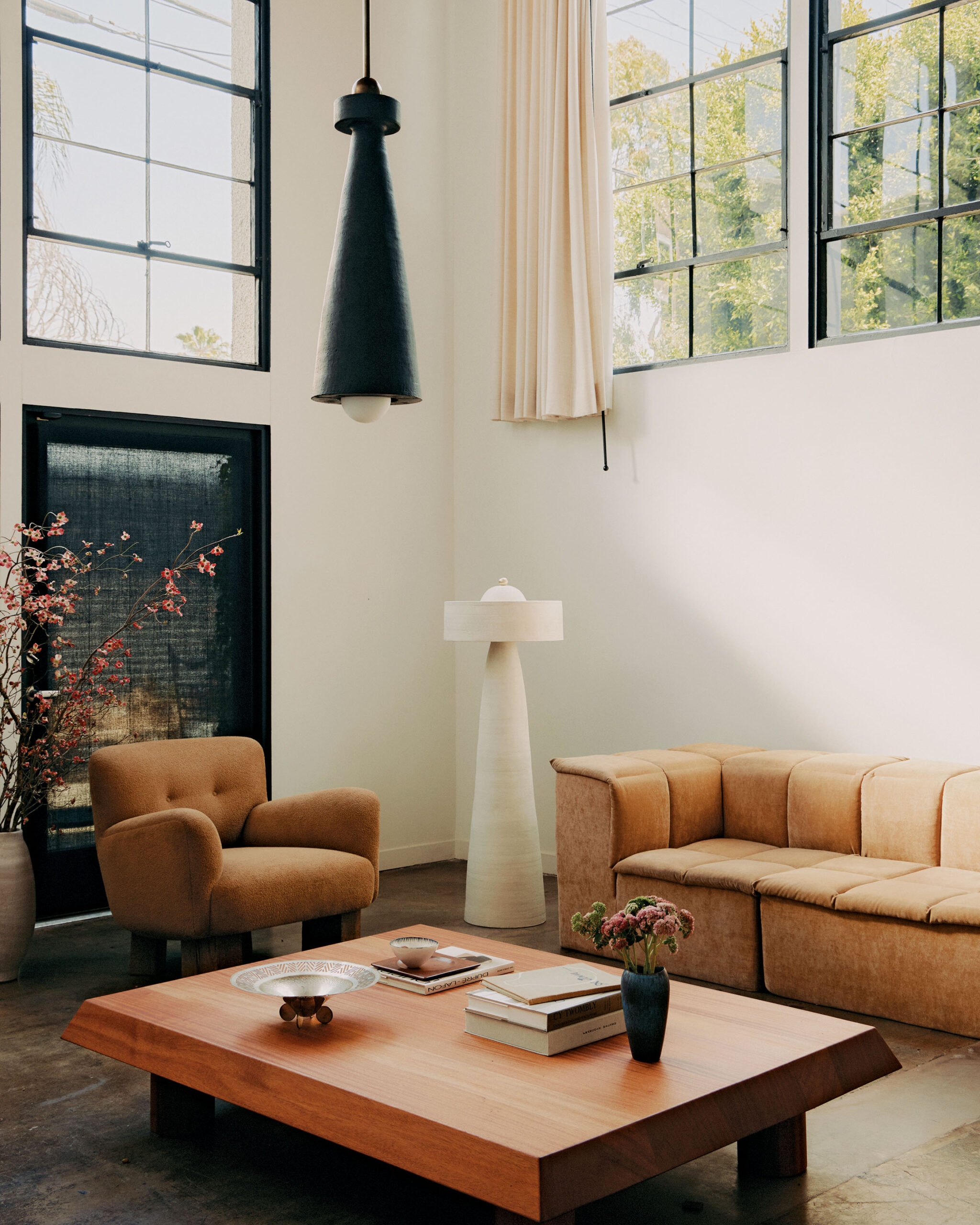 The encounter with Danny Kaplan couldn't have come at a better time.
"We love the interplay of light with the tactility of hand-thrown ceramics. Danny has such a mastery of the medium so he was the perfect person to help us bring these pieces to life."
For these new additions to the Terra Series, richer, earthier glazes and a new lapis colorway were added.
"These objects look unlike anything we have done before in terms of color and scale," says Nick Ozemba. "Larger lights like the Paloma Pendant and Helena Floor Lamps are bordering on the monumental with totemic forms—they are approaching something that almost blurs the line between lighting and sculpture."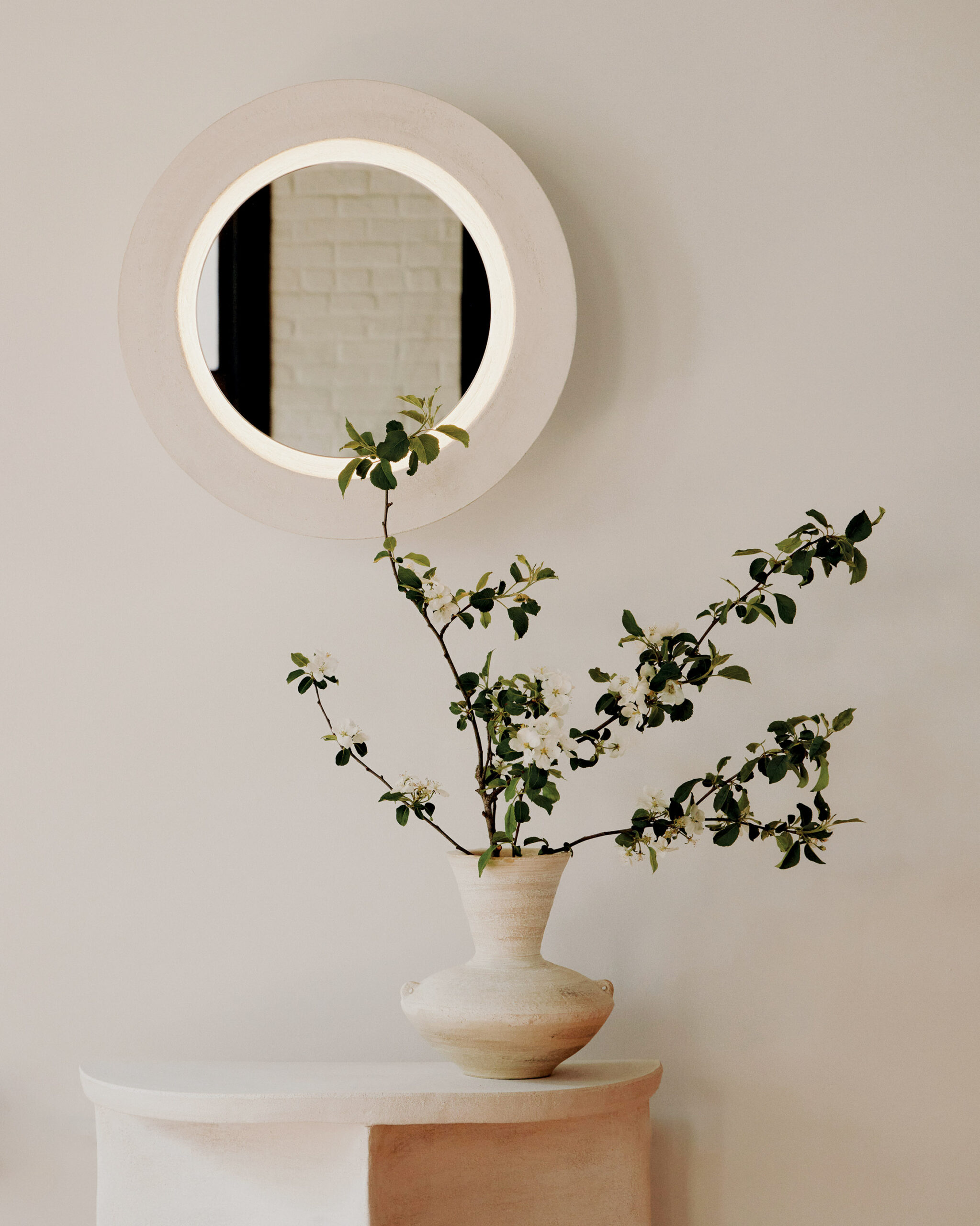 For Kaplan, too, this creative relationship was a successful endeavor.
"Designing with Felicia and Nick has been such a gift," the ceramicist says. "Although our work is different, there's tremendous overlap in our reference and design aesthetic. Our mutual admiration makes for powerful collaborative energy, and we've been able to create strong pieces that represent where our work comes together."
A total of 13 different products (pendants, surface mounts, sconces, floor lamps, table lamps and a mirror), which comprise the Terra Series, will be available at Lawson-Fenning in Los Angeles starting in October 2022.
"Danny has such a distinctive yet timeless sensibility and an interest in form that parallels the approach Felicia and I have to design," says Nick Ozemba. "Together, I think we have arrived at a new design language that came together in really interesting and unexpected ways."
In Common With | incommonwith.com
Images: William Jess Laird