Marco Rufo: A Local Realtor With A Global Touch Sells Luxury Homes & Shapes Policy
After about a year of driving the man, Marco Rufo made his pitch: "'Listen, I'm not just a limousine driver,'" he told him.
"'If I can help you in your business with real estate'—because he was buying huge properties—'I would love to be involved.'"
Sold on the idea, the man brought the ambitious undergraduate into his firm. Within the next three years Marco Rufo purchased and sold over a half-billion dollars in commercial real estate domestically and abroad. Office buildings. Hospitality properties. Golf courses. Not bad for a young upstart who hadn't even received his degree.
"We had a run of about 10 years," says Marco Rufo. "I learned a lot about business and I was involved in a high level of business interaction all over the world."
Marco Rufo is president-elect of the Beverly Hills/Greater Los Angeles Association of Realtors and will serve as president in 2019.
He has minimum annual sales of $100 million.
Nationally Ranked local Realtor with a global touch sells luxury homes and shapes policy
Marco Rufo is a Broker Associate with GRI and e-PRO designations, which are advanced certifications from the National Association of Realtors
Marco Rufo went on to establish his own commercial firm in L.A. before turning his eye to residential real estate. After years of working in the commercial world, an indifferent place of corporate attorneys and boardrooms, selling homes to people captured his heart.
"I started experiencing residential and understanding how happy and wonderful selling real estate can be," says Marco Rufo, who after years of managing, buying and selling real estate firms on the Westside can be found at his office in Pacific Palisades where he sells luxury residences.
Much of the Marco Rufo experience revolves around making sure clients have a deep understanding of every part of the transaction. "A lot of the time even savvy purchasers don't understand the process," he says. "What you get from my signature experience is that I will detail the process to you like it's never been detailed before."
The goal, he explains, is for a client to have an eagle-eyed sense of what they are transacting—which Marco Rufo sees as much more than just land with a pretty house on it. "I think everything in the world revolves around real estate," he points out. "We do what we do because of shelter, and providing for our families."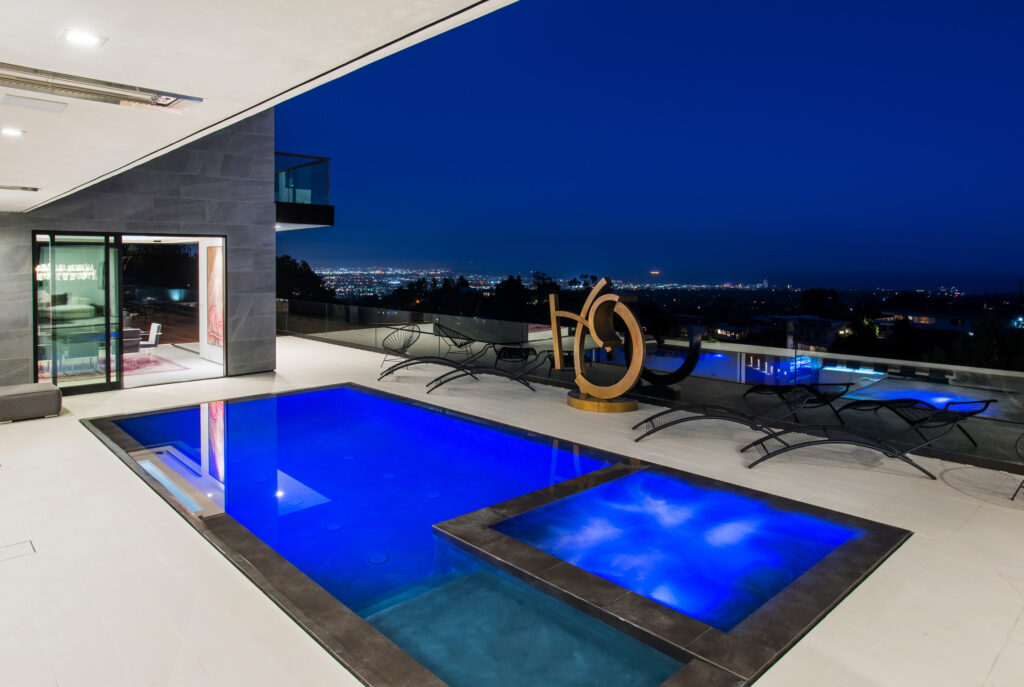 Marco Rufo, who was born in Rome and spent years in a global milieu during his commercial real estate years, is at home in Los Angeles with a diverse client base—many of them international buyers, often from Asia—who rely on him for a personal touch mixed with hard-nosed business acumen.
In addition to his duties as an agent, Marco Rufo is involved in real estate on the legislative side. There are posts at the local association of Realtors—he's president-elect of the Beverly Hills/Greater Los Angeles Association of Realtors, and currently serves as its director—as well as at the California Association of Realtors (where he's a state-level director), and at the National Association of Realtors.
"I am heavily involved in creating and molding the policies that are coming up," says Marco Rufo, who regularly heads to Sacramento and Washington DC as part of these groups. He acknowledges that this passion involves time away from family and business, but it's a sacrifice he's compelled to make on behalf of a greater purpose.
"I do it because I care," he states. "I'm trying to shape our industry for the highest level of professionalism and to protect homeowners."
Marco Rufo  |  Berkshire Hathaway Homeservices
881 Alma Real Drive, Suite 100, Pacific Palisades, Ca 90272
310.488.6914 | Info@MarcoRrufo.Com
Photographs: Courtesy of Marco Rufo