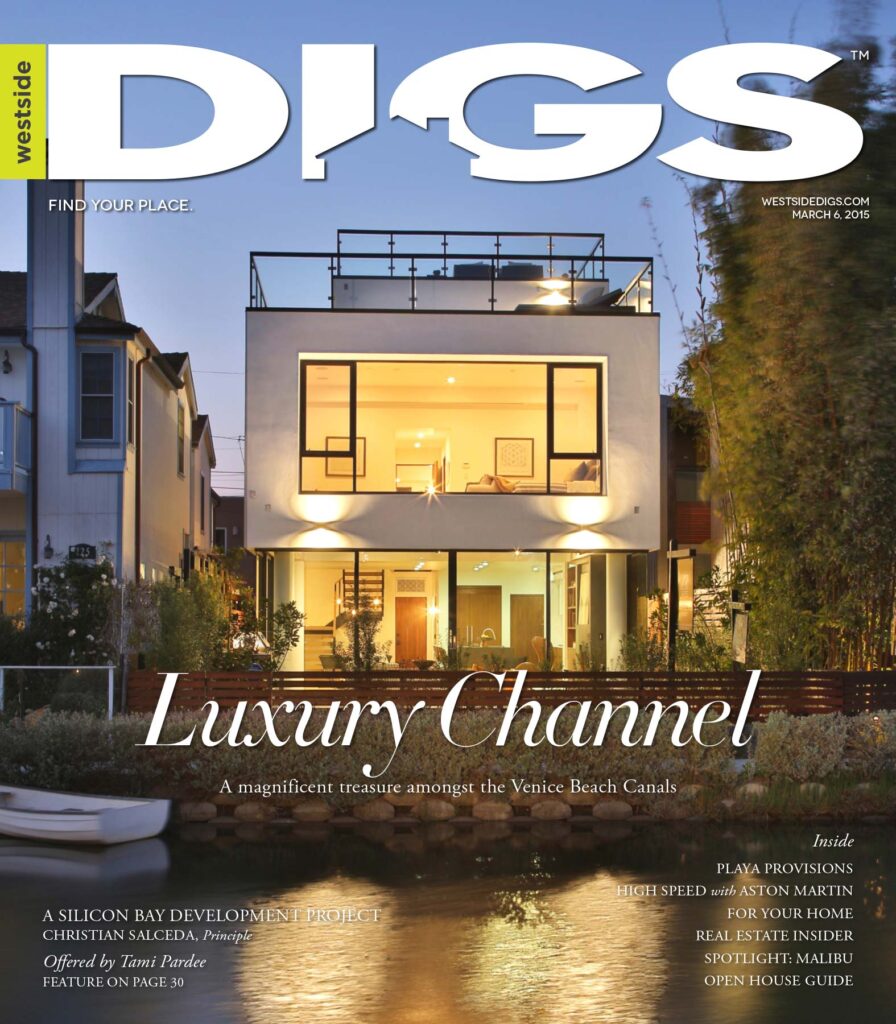 Read this Issue Now!

The Premiere Edition of Westside Digs Magazine
Westside DIGS will publish every two weeks and distribute over 55,000 luxury print magazines per month to affluent homeowners and over 400 unique high-traffic retail/business locations throughout the Westside. Our hyper-local, targeted luxury real estate/lifestyle magazine serves as the foundation for our dynamic and innovative multi-channel marketing platform, while also leveraging a robust suite of digital offerings that tightly align with today's 'connected" economy.
Our mission is to be the community voice for the Westside "real estate experience" — a 360˚ luxury real estate marketplace that connects local home consumers to real estate professionals who live and work on the Westside. We are committed to being an indispensable resource for the local community, and leading the Westside real estate conversation.
A Little Background…
With the implications of the digital revolution and resulting fragmentation in media, you may ask…why print, why now? As a former President & CEO of one of the largest commercial printing companies in North America, I have gained invaluable insight into the evolution and transformation of print and the overall media landscape. Simply stated, magazines are the ideal complement to digital media, and they create deeper relationships and reader engagement than any form of media. And when laser-focused on serving a single purpose — "connecting local home consumers," print has never been stronger or more relevant.
Thank you.
We consider it both an honor and privilege to serve you and we're committed to adding value to the local community. The Westside epitomizes the Southern California lifestyle — it's also home to some of the most affluent communities and architecturally significant homes in the U.S. "DIGS," where you reside, is the strongest and most vital link in the community chain. Westside DIGS is really a celebration of this.
We hope you enjoy!