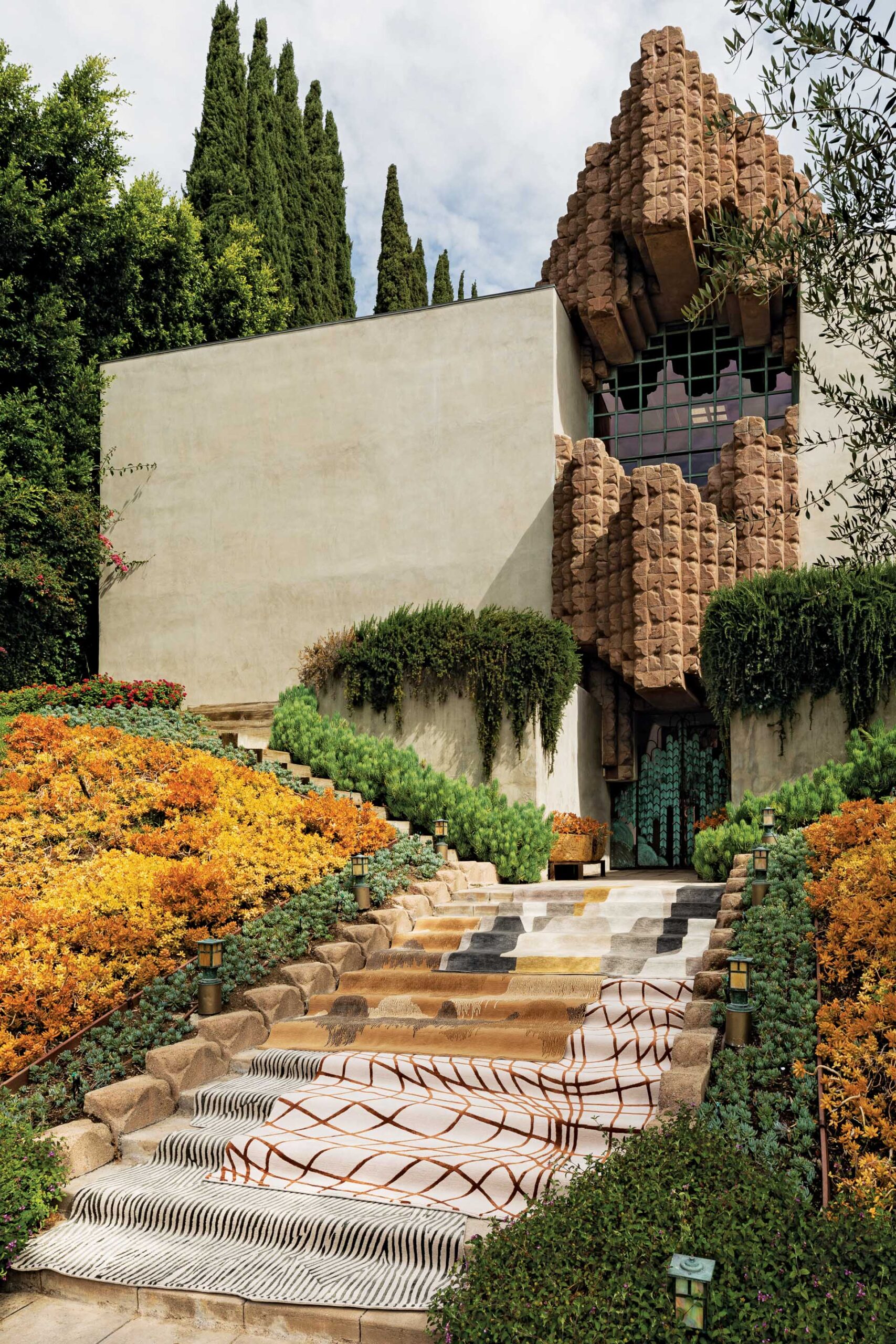 Design Star Kelly Wearstler and Renowned Brand The Rug Company Joined Forces to Launch a New, Bold Collection
"Kelly Wearstler has built a glittering career on her contemporary approach to design and a strong collaboration with The Rug Company," says James Seuss, CEO of the brand. Indeed, the Los Angeles-based designer masters the art of mixing different influences—from chic references to a California vibe—resulting in one-of-a-kind, multi-layered creations.
"All of the designs in this collection can be adapted to suit the requirements of both residential and contract spaces—be stair runners, wall-to-walls, etc.," says James Seuss.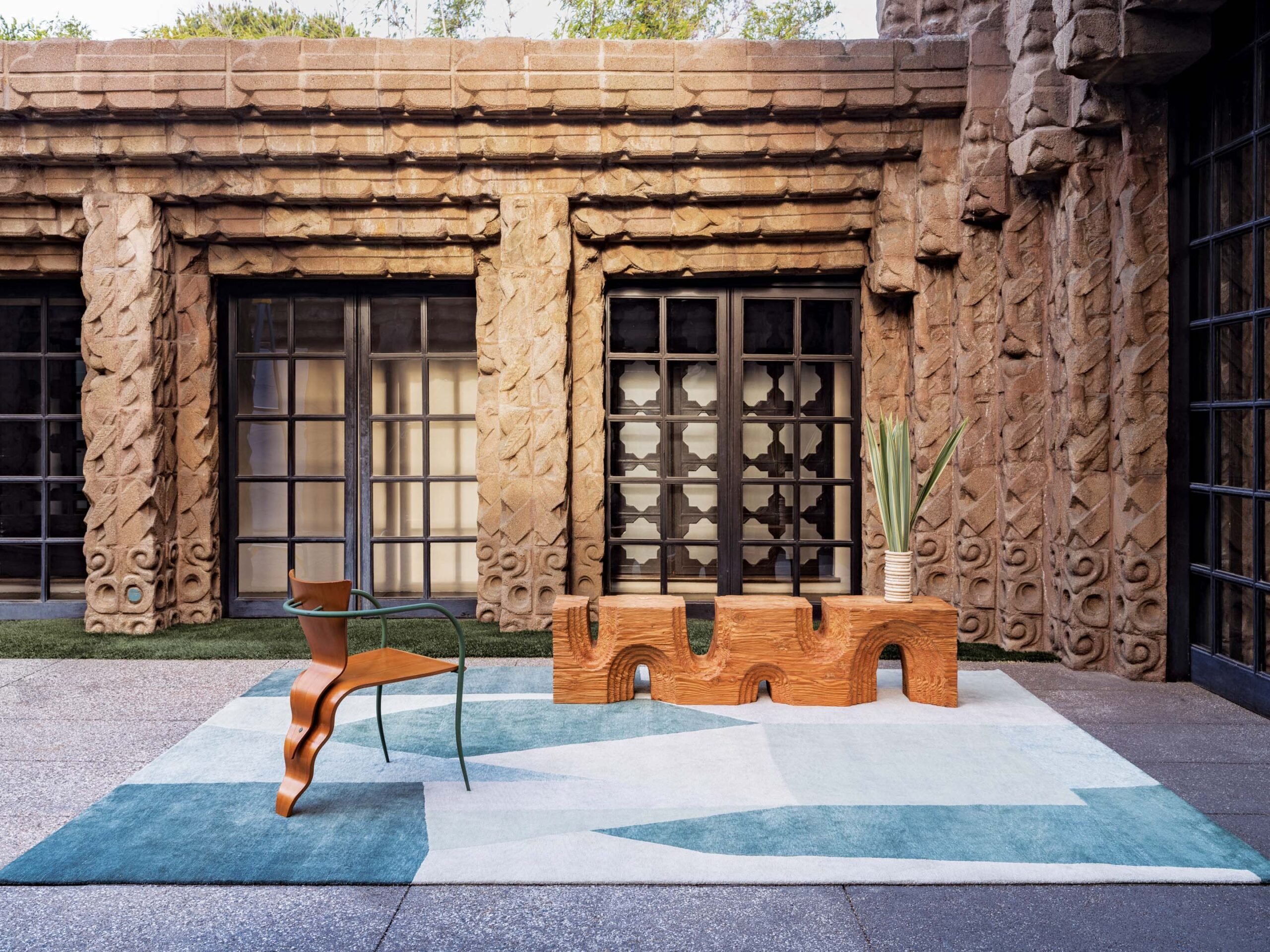 To present this new series, the iconic Sowden House in Los Angeles—designed in 1926 by Frank Lloyd Wright—proved to be the perfect place with its architecture reminiscent of Mayan pyramids. 
"A common thread that runs through Kelly Wearstler's designs is her dedication to uniting contemporary and historical styles," says James Seuss.
"From powerful dynamic motifs to soft painterly patterns, each design in this collection presents a bold new vision."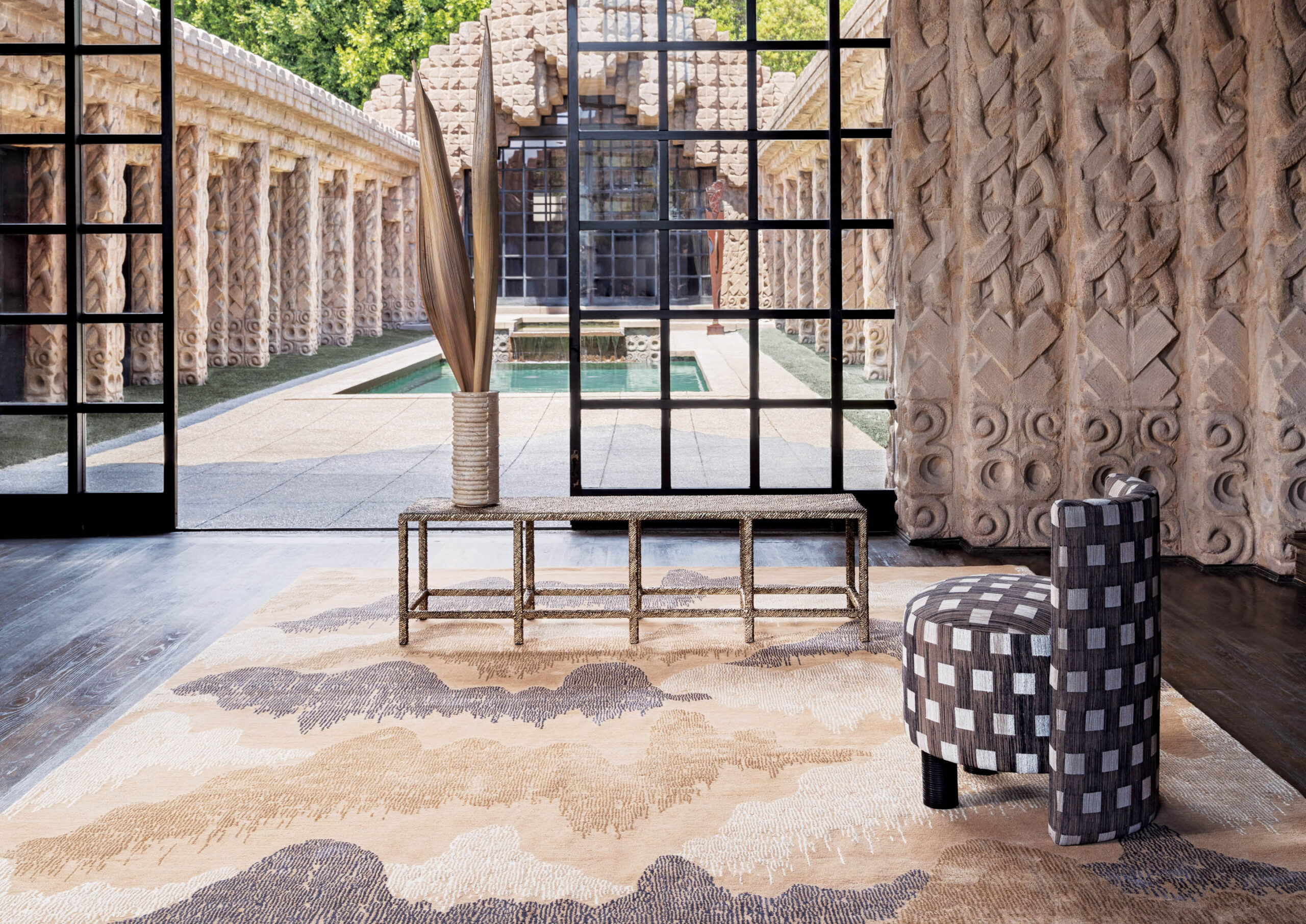 Available in two colorways (Clay for blush hues and Fawn for earthy tones), Cascadia was inspired by Kelly Wearstler's travels through China's Yangtze River and the traditional Shan shui style of painting. The warm wool base combines with silk threads to depict mountains. 
With geometric motifs and touches of bright color, District evokes the front cover of Kelly Wearstler's book, titled "Evocative Style," reflecting how irregular shapes can create a refined aesthetic. In the Silt version, soft tones and gold and black accents create the perfect harmony while greens and silvers prevail in the Spruce variation.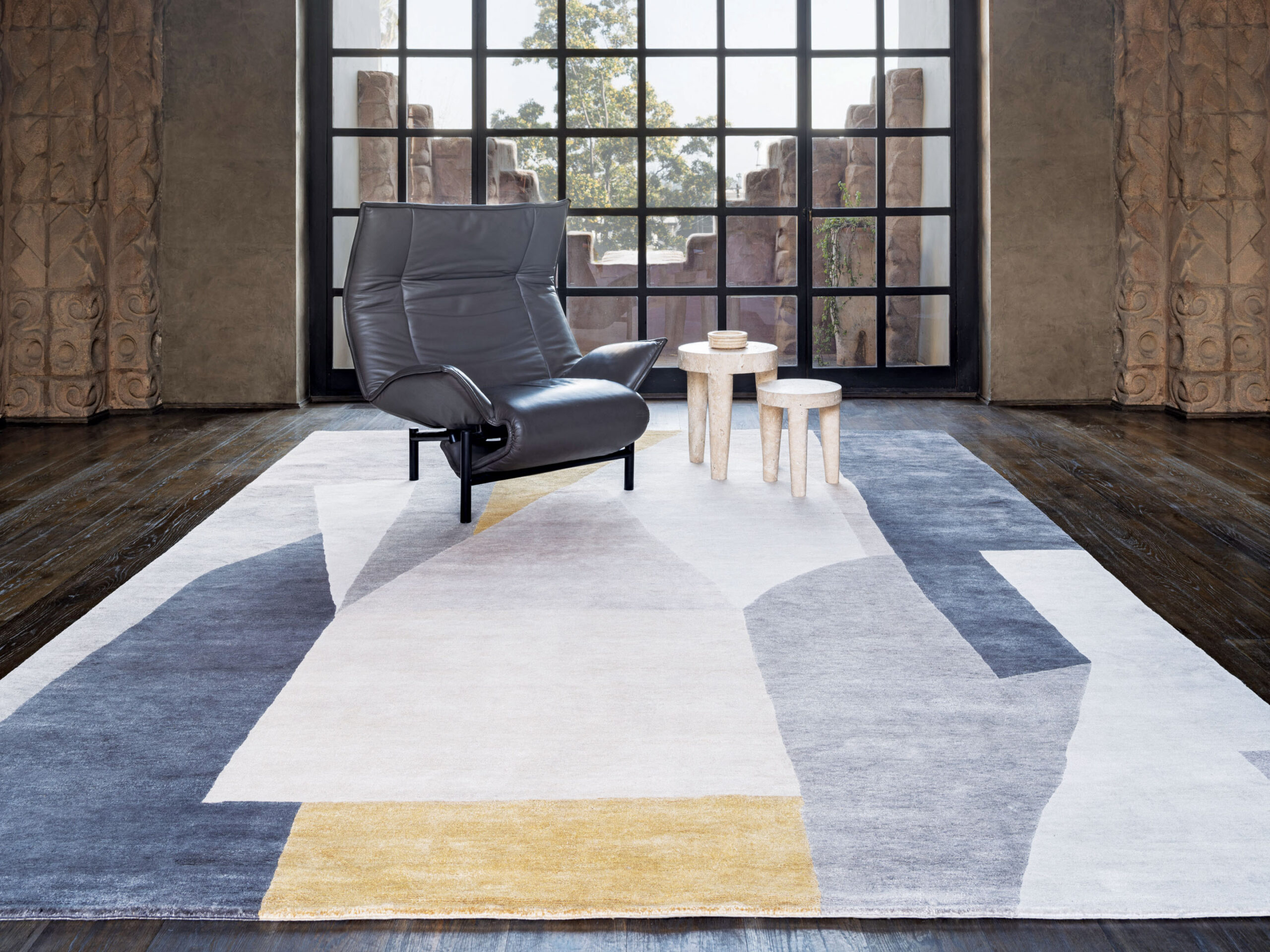 For Wavelength, the main inspiration was the visual fluidity of a 3D graph for both the Rust colorway—characterized by its bronze accent and neutral background—and the Marine colorway—based on blue tones. 
Texture and depth make Avant Graphite unique, especially in the version where its shape follows the edge of design.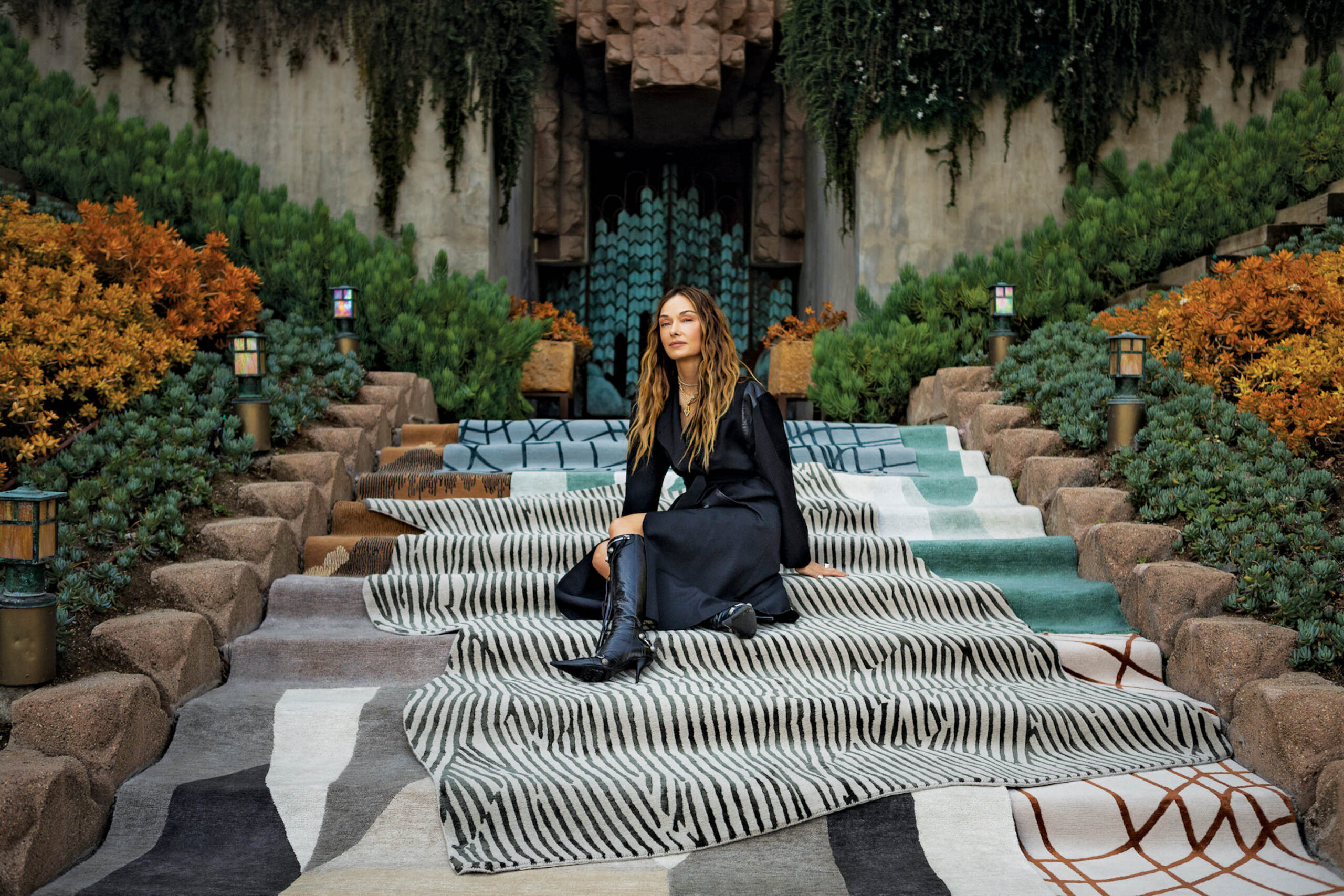 "We saw a need for custom shapes in this collection, blending the quintessential West Coast color palette aesthetic with abstract fluid designs," concludes James Seuss. 
Woven by The Rug Company's craftspeople with the finest Tibetan wool and silk, these pieces are an ode to high quality and style at the same time, opening up endless possibilities for the imagination, thanks to the customization of shapes, sizes or colors.
Kelly Wearstler | kellywearstler.com
The Rug Company | therugcompany.com
Images: Courtesy The Rug Company