An Exercise in Ingenuity KAA Design flexed its architectural muscle designing the Monaco Drive Gym, with an unexpected twist at a Los Angeles residential estate
In architectural design, it is best to sweat the details. This is precisely the approach that prominent L.A. practice KAA Design took to create this substantial—and substantially stylish—residential spa and gym.
Faced with the hillside site's cavernous underside, KAA Design's Grant Kirkpatrick (founding principal), Patti Baker (principal), Vaishali Makim and Jennifer Wu devised an ingenious architectural solution: situate the 5,000-square-foot facility (including the outdoor covered space) underneath an existing cantilevered tennis court for what Baker calls "an unexpected whimsical moment."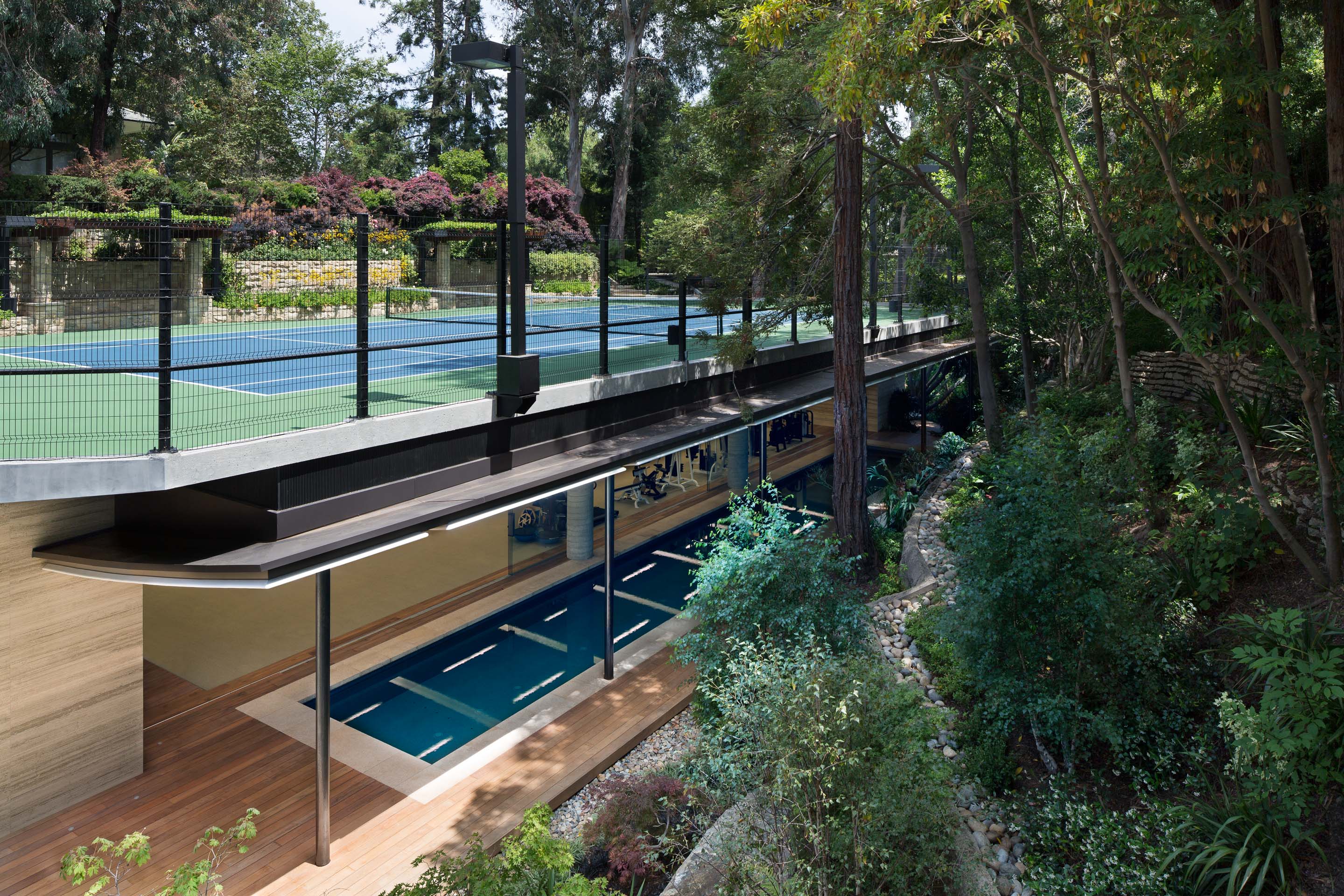 Others might call it as a serious power move on the part of KAA Design. Certainly the AIA thought so, recognizing the South Bay space with its 2013 Honor Award for Excellence in Design.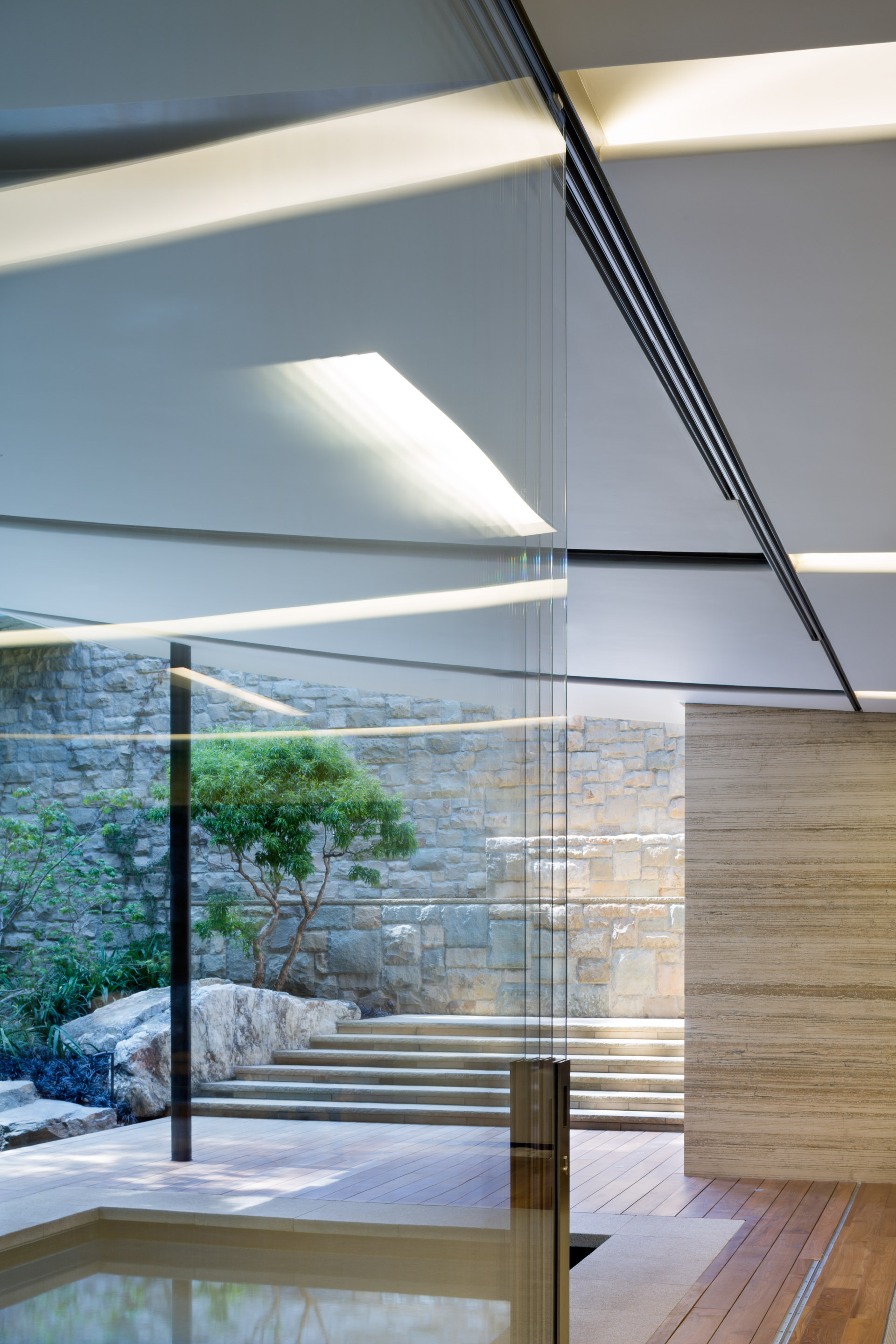 Constructed entirely independent of the existing concrete structure, the spa, which includes exercise facilities, an Olympic lap pool, steam room, spa baths and lounge, is private, tucked into the hillside and open up to the large gym space. This central volume opens via a floor to ceiling frameless operable glass wall to the lap pool and then to the arroyo and terraced garden space beyond.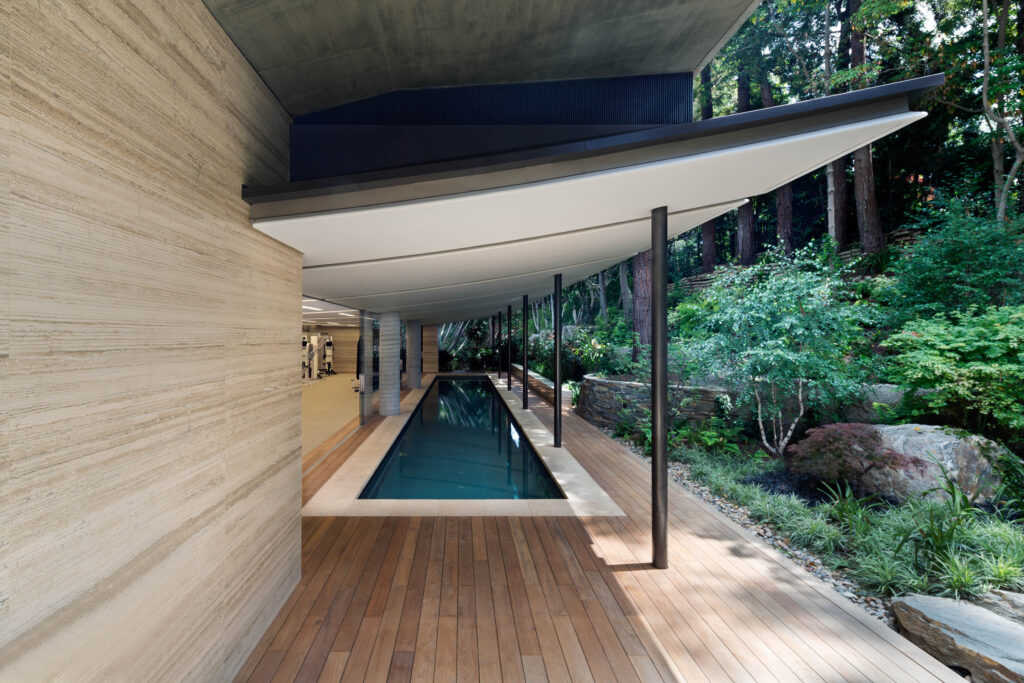 Because this feature separates but does not obstruct, the pool, in a state of repose, offers a contemplative reflecting pond effect. The sheaths of white plaster forming the ceiling gently bows upward, appealing to the light and reaching to the gardens. The result both exposes and cocoons.
"Our vision was to create a place to renew and relax," says Baker. "There's a certain sense of transparency seen and felt throughout the gym. The frameless glass doors create a seamless connection with the surrounding nature, while the roof shape pulls natural ravine into the space."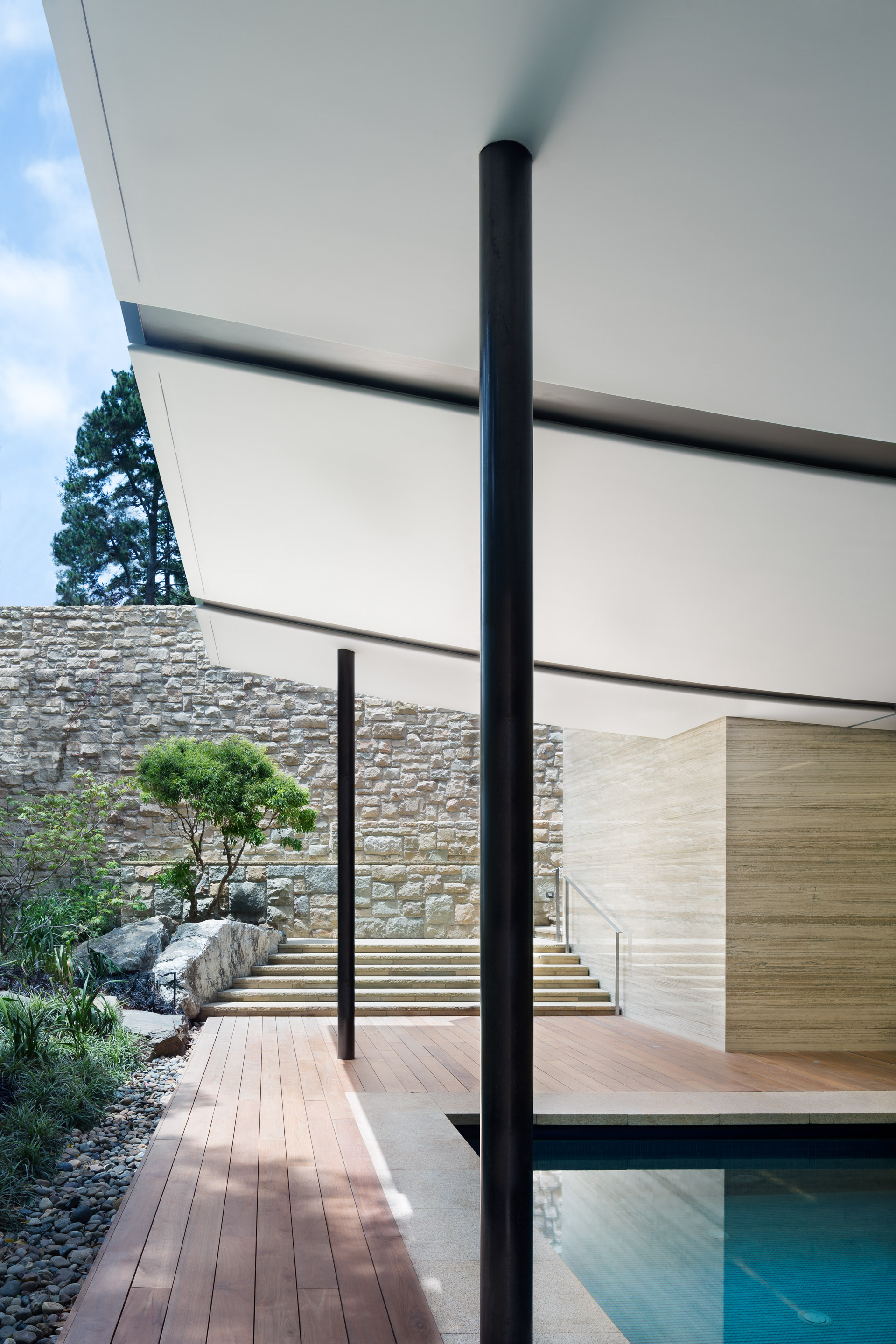 In doing so, KAA Design brought modernist thought to a typically utilitarian space, forming a fitness facility for now. Their version is functional, as is customary, but highly sensitive and attuned to landscape and lifestyle, melding all attributes in an artful way that is not.
The clean effortlessness that permeates the space is illuminated by a simple but textured palette of Travertine, custom stainless steel hardware and details, and reclaimed teak, striking a tone that is precisely right for the intention behind it.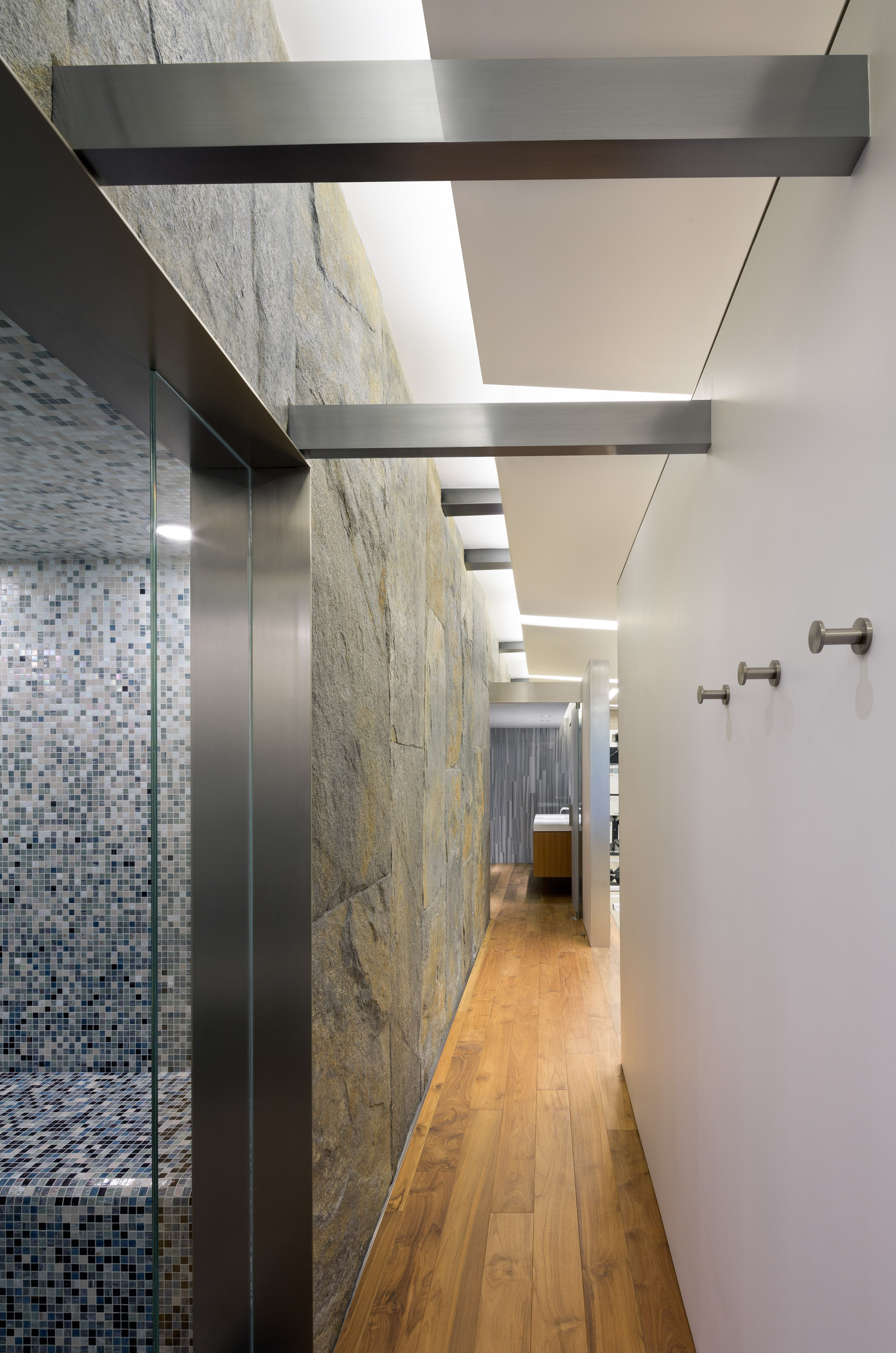 "The open plan allows for an abundance of natural sunlight to enter the gym and spa," explains Grant Kirkpatrick, founding partner of KAA Design. "Pairing this with natural and man-made structural materials created something unique. Incorporating different types of wood brought warmth and elements of nature into the area."
Not only is the Monaco Drive gym and spa a perfectly shaped space, it's one with a strategy. Smart looking, it is elegantly sparse but not severe, an inviting place to be and to move. And, in conjunction with its components and contemporary thinking, it puts more weight on the importance of designing a well-rounded fitness facility at home. After all, the more appealing the space, the more motivation one has to use it. kaadesigngroup.com
Photographs: courtesy of Farshid Assassi