A posh pool house in back of a Brentwood abode reflects the California cool aesthetic of the L.A. design duo behind Studio Life.Style
What does a formerly bi-coastal family do when they permanently settle on the West Coast? Judging by the pool house in the backyard of their contemporary Brentwood home, the smartest thing they ever could: bring on Studio Life.Style to oversee its design. And did they ever take the plunge. Known for its California cool design aesthetic, the West Hollywood design practice approached the pool house in keeping with its creed of creating versatile spaces that blur the line between indoors and out.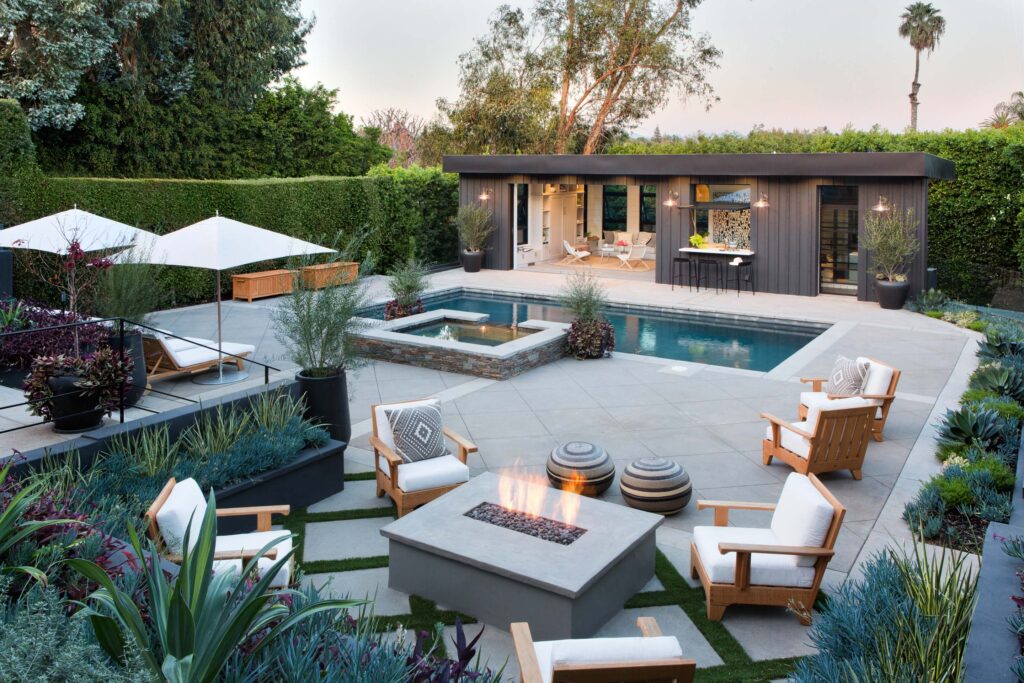 "The client wanted to make the most of the California dream," say Studio Life.Style designers Shannon Wollack and Brittany Zwickl. "The main priority of the design was to maximize the indoor-outdoor potential for the space" and, in doing so, coax the client outside as much as possible. One simply could not find a more effective means of encouragement—the space stuns.
Approximately 500 square feet, this is no typical pool house, all flippers and floatables. It's a fully functioning aerie, with a 15-foot-long pocket door, a kitchen window that opens to a side bar, an indoor-outdoor shower, and a bar set-up right off the kitchen.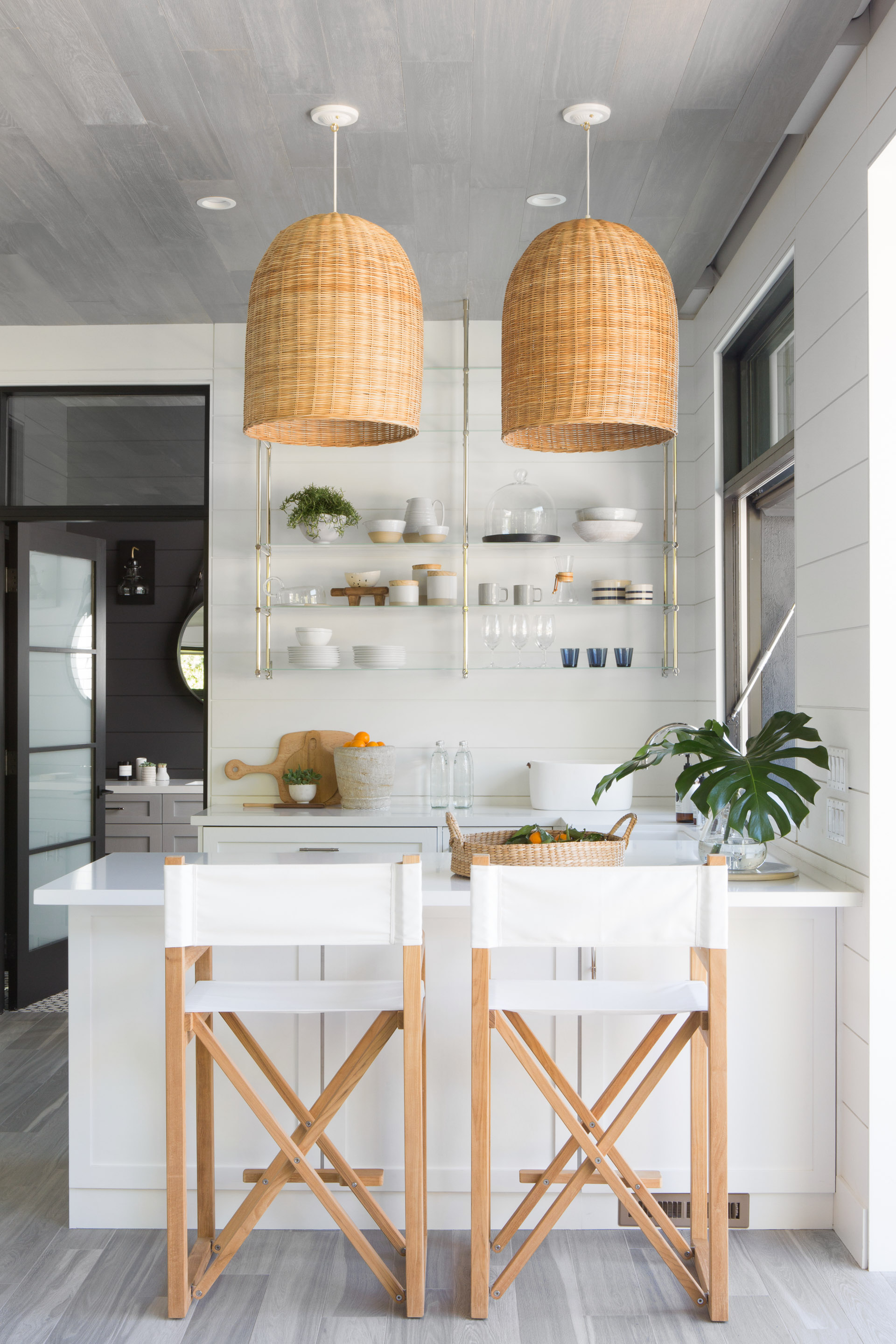 "With moveable furnishings, the intention was to streamline the transition between pool party venue and guesthouse quite easily," say the designers. This they've done. As a quiet getaway apart from the main house for each member of the family to enjoy, the space is a warm-weather retreat and, when needed, a social zone on two floors, "the downstairs being dark and cozy, equipped with a media room for the teenage boys to cheer on their favorite basketball team, and a quiet downstairs for the homeowners to settle in with a bottle of wine or book in hand!" Murphy beds free up space when necessary.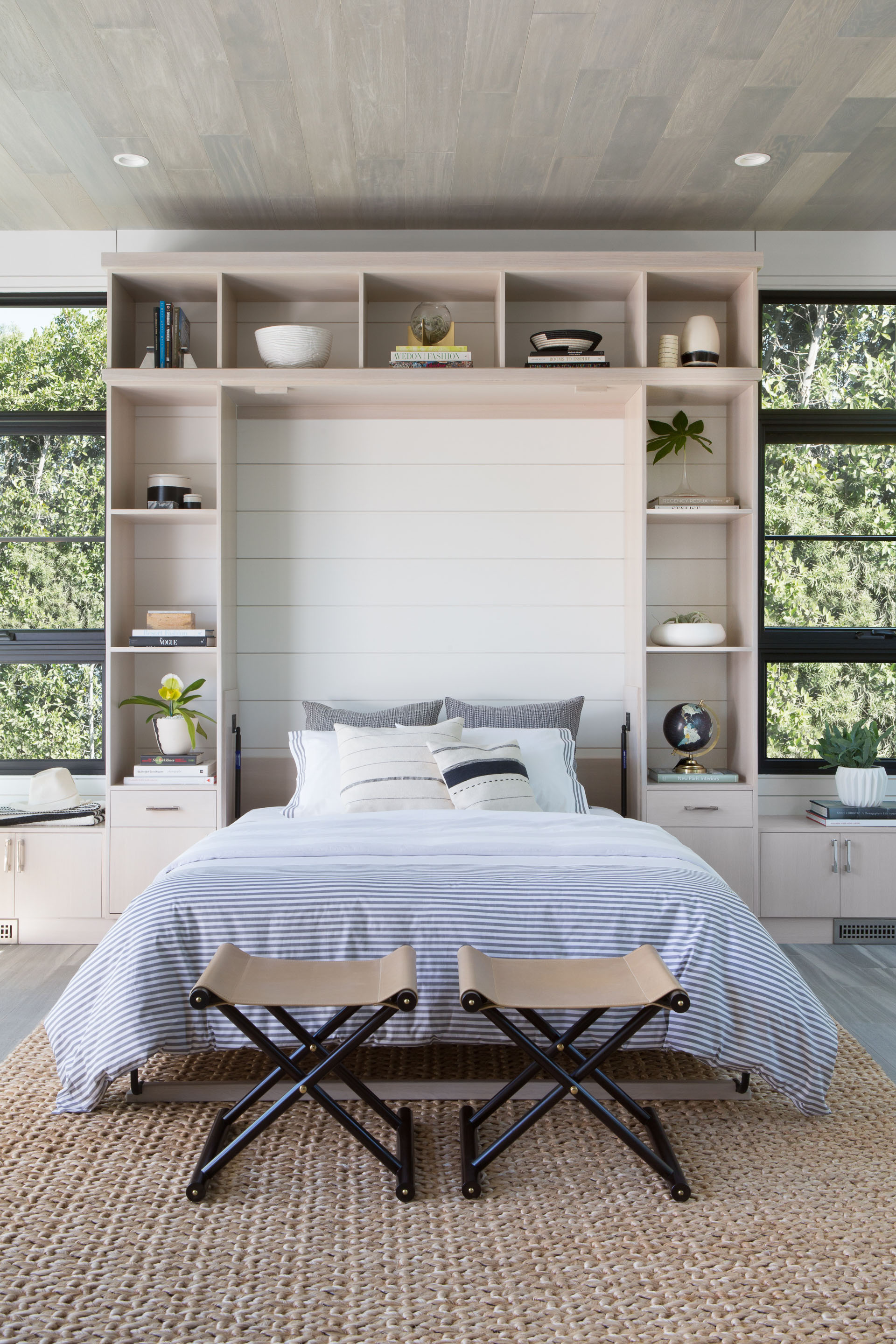 The building's low profile does not dominate the scene, but adds to it, buffering and completing the pristine poolscape with a modern-chic silhouette. Inside, where it is all clean lines and cool tones, nothing is overdone. Design choices infuse the space with a sense of effortless California flair: woven textures warm the striking neutral palette of dark gray and crisp white, accessories are artfully arranged, and contemporary art provides pops of personality.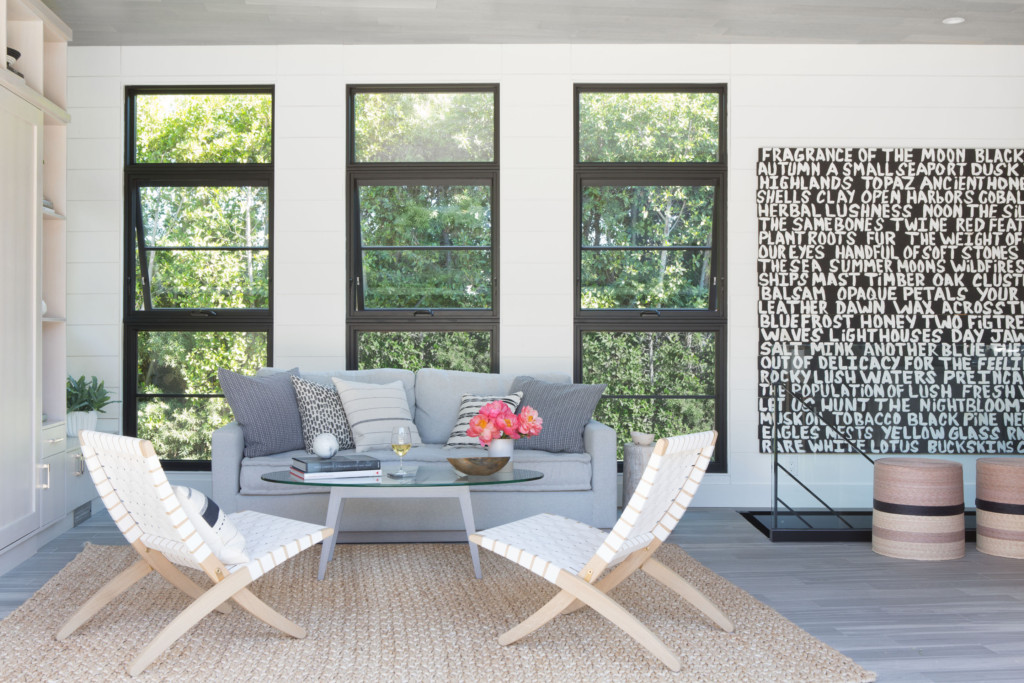 The kitchen is especially pleasing, airy and open, with its generous window placing one near the action in the pool, but safeguarded from its splash. Also accessible to the pool area, the shower is a saving grace, negating the need to traipse through the house sopping wet, leaving puddles behind.
In creating a highly serviceable space with a seriously smart look, Studio Life.Style took the ultimate dive into intentional modern design. studio-lifestyle.com
Photographs: courtesy of Stephen Busken