Jeff Bezos Buys LA's Most Expensive Listing
L.A.'s super-high-end residential market is absolutely booming. Price records continue to be shattered at every turn…
Kate Nauta is from Oregon and her husband, Robert McKinley, is from New York. Both, however, are passionate about the ocean and beach culture, and first met in Montauk—a small but chic beach town located at the farthest tip of the South Fork peninsula of Long Island—when Nauta was only 18.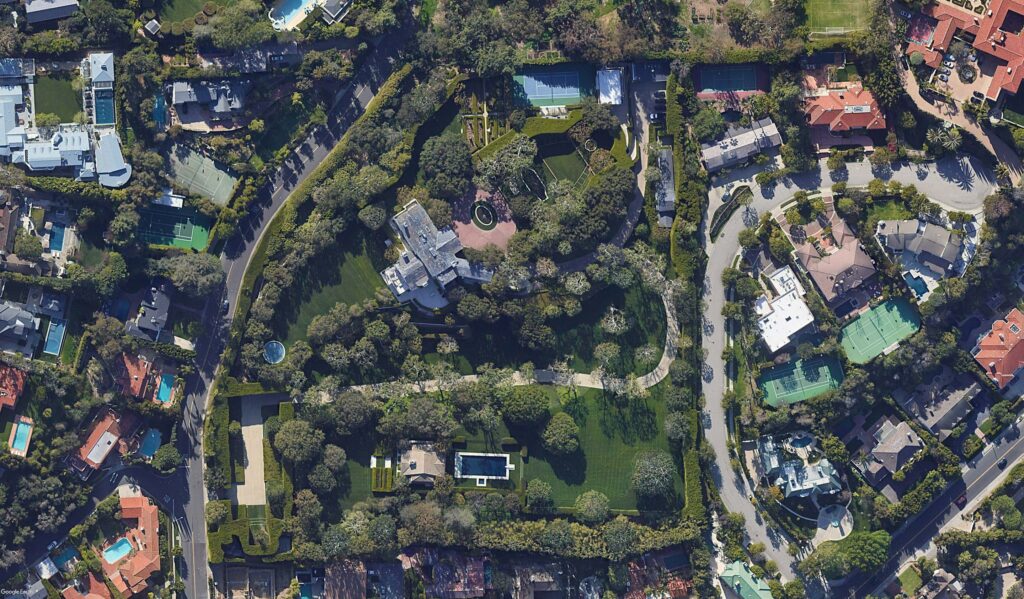 If you haven't figured it out already, L.A.'s super-high-end residential market is absolutely booming. Price records continue to be shattered at every turn, with the recent sale of a landmark Beverly Hills estate owned by media mogul David Geffen to Amazon Chief Executive Jeff Bezos for $165 million turning out to be just the icing on the cake.
"In the past 12 months or so, we've seen the home sale price record broken in L.A. three times," says David Parnes of The Agency. "The first one being the sale of The Manor for $119.75 million; the Perenchio estate, Chartwell, which sold for $150 million; and now the Geffen estate for $165 million. In that same period, we've also seen the Makowsky house sell for $94 million and Sarbonne sold for $75 million.
"We're consistently seeing these high-end sales, and the truth is it really proves L.A. real estate is some of the best in the world," says Parnes, one of the agents who represented the seller of The Manor. "First, rarely do you find a safe haven of the U.S.; secondly, you have incredible weather and lifestyle in L.A.; and, thirdly, you get these estates that are largely incomparable. Those three factors have really contributed to these huge sales and numbers we've seen."
Interestingly enough, this isn't the first time the Warner estate on Angelo Drive has broken a residential record in the city. The Georgian-style residence—originally designed by architect Roland E. Coate for Warner Bros. head Jack L. Warner in 1936—also was recognized as the highest sale at the time back in 1990 when Geffen purchased it to the tune of $47.5 million.
The No. 1 reason for the dwelling's allure? The land value, which played largely into the $165 million purchase price, according to Parnes. "It's a one-off piece of property on 9.4 acres, and that's just a huge amount of land to own in Beverly Hills," he says. "The estate itself is only 13,600 square feet, and the $165 million sale price translates to more than $12,500 per square foot, which is huge. But you need to appreciate the fact that it's 9.4 acres of Beverly Hills real estate, and that's where the true value is."
The history of the property also is phenomenal, adds Parnes, with the home featured in Architectural Digest in 1992. "Only a handful of Beverly Hills houses have ever rivaled the Warner estate," the article touted. "With its…expansive terraces and gardens, two guesthouses, nursery and three hothouses, tennis court, swimming pool, nine-hole golf course and motor court complete with its own service garage and gas pumps, the 9-acre property was—and still is—the archetypal studio mogul's estate."
Summing it all up, as high as the recent prices sound, they represent very good value when you break them down, says Parnes. "In Chartwell, The Manor and Warner estate, people not only are buying a piece of history, but a significant piece of real estate on a huge amount of land in an incredible, prime location," he explains. "There are only so many of those estates that exist, and we're seeing their values being realized."