Tucked into the Third Street Promenade food hall is an engagingly intimate new restaurant serving an inventive tasting menu
Written by Virginia Fay
Inside the Santa Monica promenade food hall, past the neon ice cream cone sign and hordes of hungry shoppers, a discreet passcode-protected door belies the welcoming restaurant within, Dialogue. "When you sit down, it should really feel like you're somewhere you haven't been before but you've always wanted to be," says chef Dave Beran. In Dialogue, Beran's brainchild and his first solo concept after working at celebrated restaurants like Alinea and Next, he's created an exquisitely individual space.
The restaurant seats only 18 and serves a tasting menu ranging from 18 to 24 courses. Beran takes advantage of the restaurant's proximity to the Santa Monica farmers' market to mine for menu inspiration in seasonal ingredients. He uses his finds there to craft a menu that takes the diner on a journey through time: early courses reference the previous season, the middle segment focuses on what's current, and the final portion looks ahead to the upcoming season.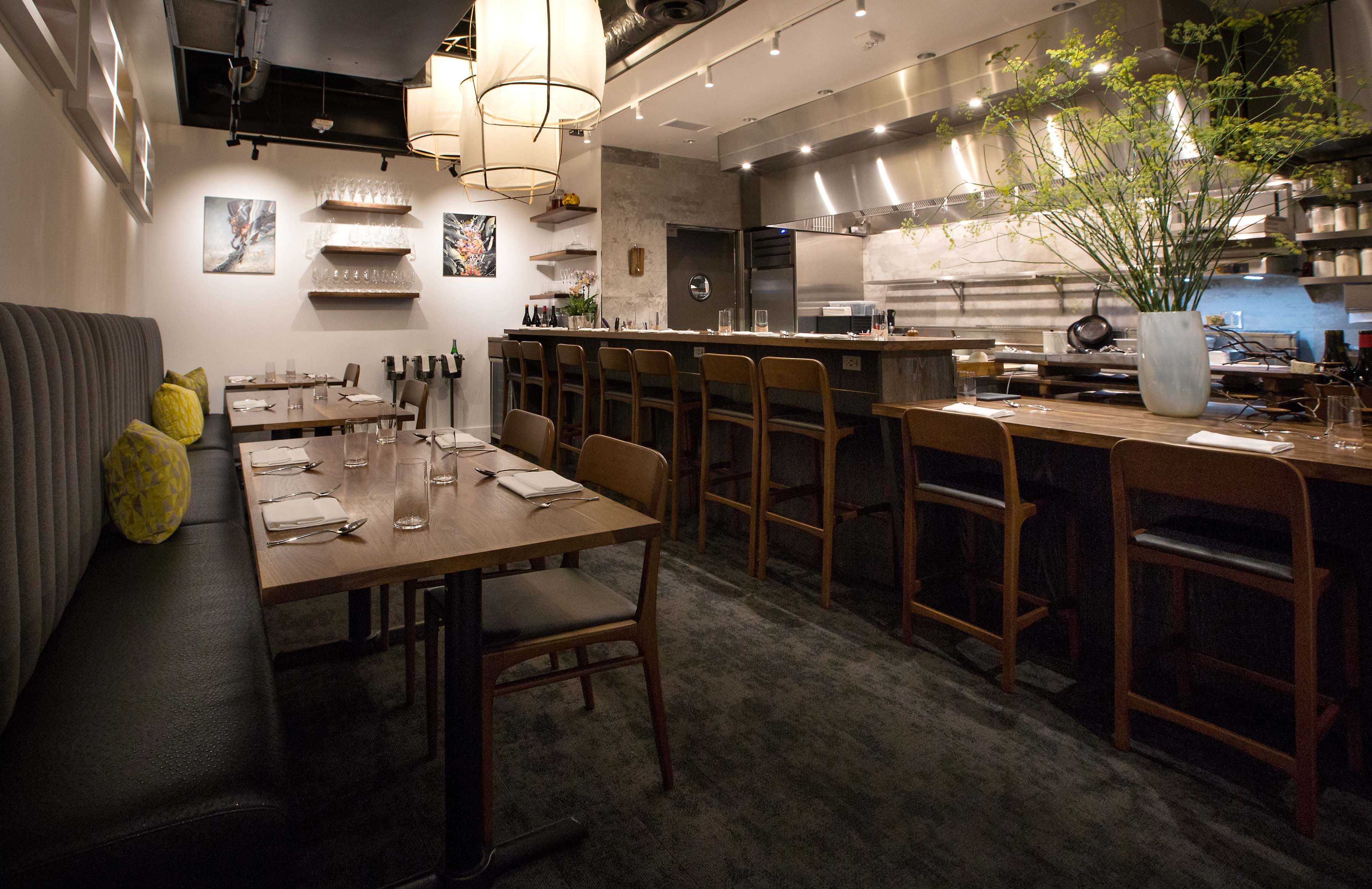 "[It's] designed to flow from one course to the next, like if you were to go see a live concert where the band just keeps playing as opposed to listening to an album where each song starts and stops," says Beran.
Dishes range from charred beef with burnt onion to a caviar and peanut course to frozen pumpkin spice meringue. Every meal is a chance for Beran to flex his creativity, while fostering storytelling and conversation with guests. Naturally, Beran says, the name Dialogue picked itself: "It really became the framework for what we're doing.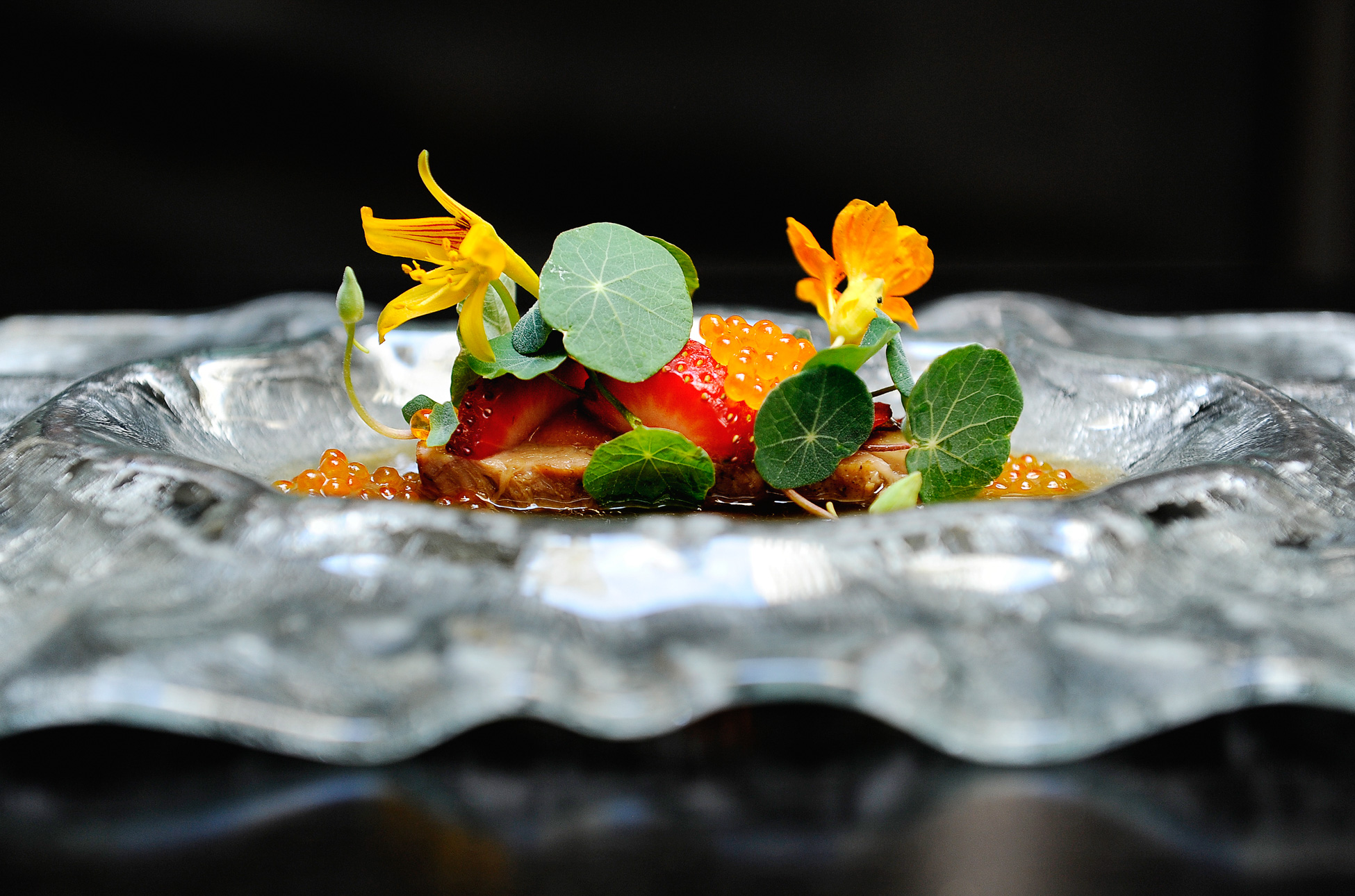 The experiences are formed around that dialogue." This interaction is accentuated by the eatery's small size, which Beran likens to a large studio apartment. Eight seats at the bar give diners an up-close look at food prep, while a few more intimate tables allow for cozy one-on-one experiences.
When first planning the restaurant, Beran considered many different options, from planting his flag in New York to a fine-dining concept in Downtown Los Angeles, but when the opportunity arose to open Dialogue in its current home, he slowly fell in love with the idea. And with such a unique concept, it's no surprise that more innovation is on the horizon.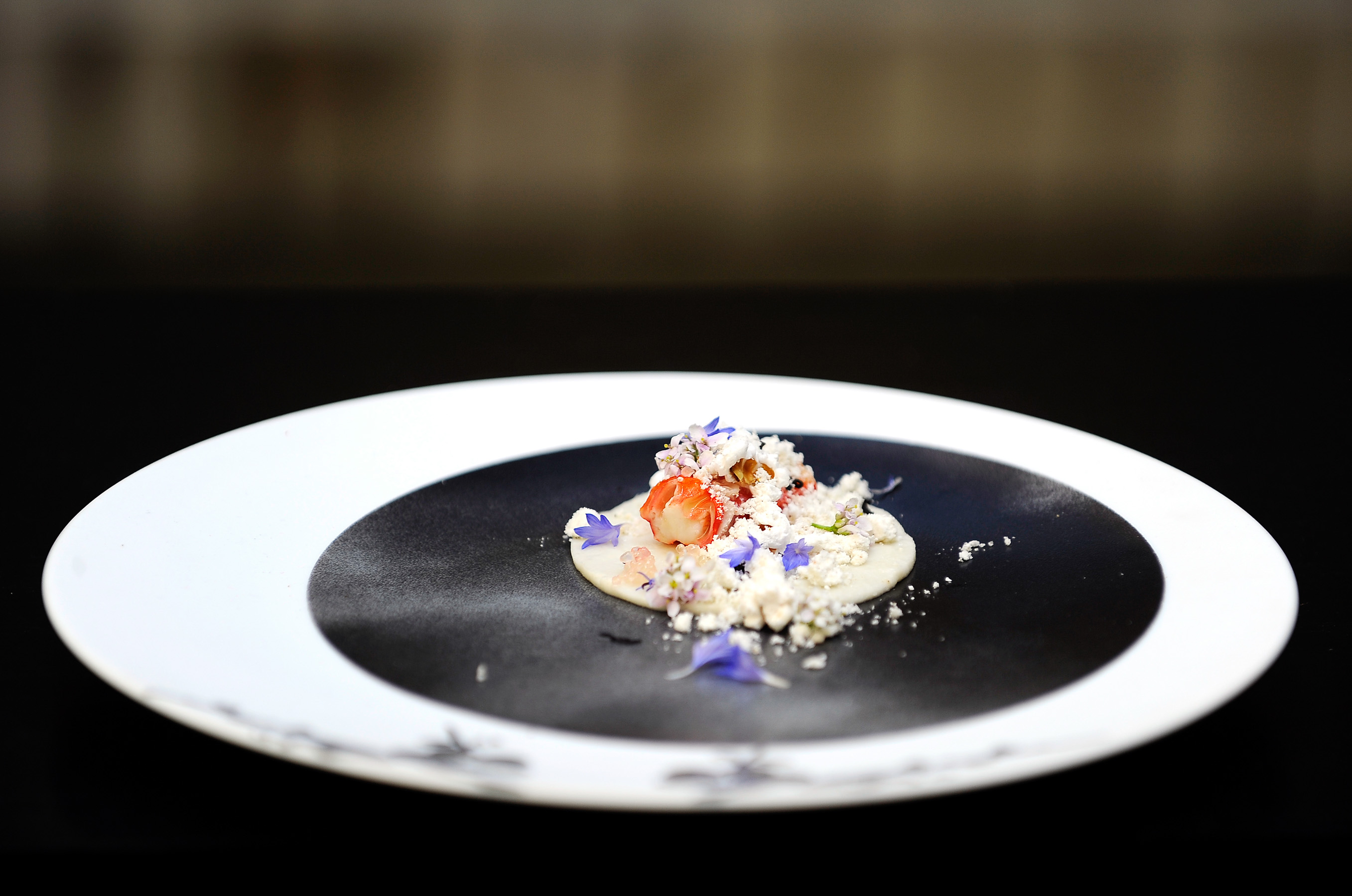 "We've been very open about the fact that we will outgrow this space, and the restaurant will evolve, and we want to see what it becomes," he says. For now, "we wanted something that was very intimate and very interactive with the guests." Mission accomplished.
Dialogue Restaurant