A $70 Million Hawaiian Estate with a Secret Beach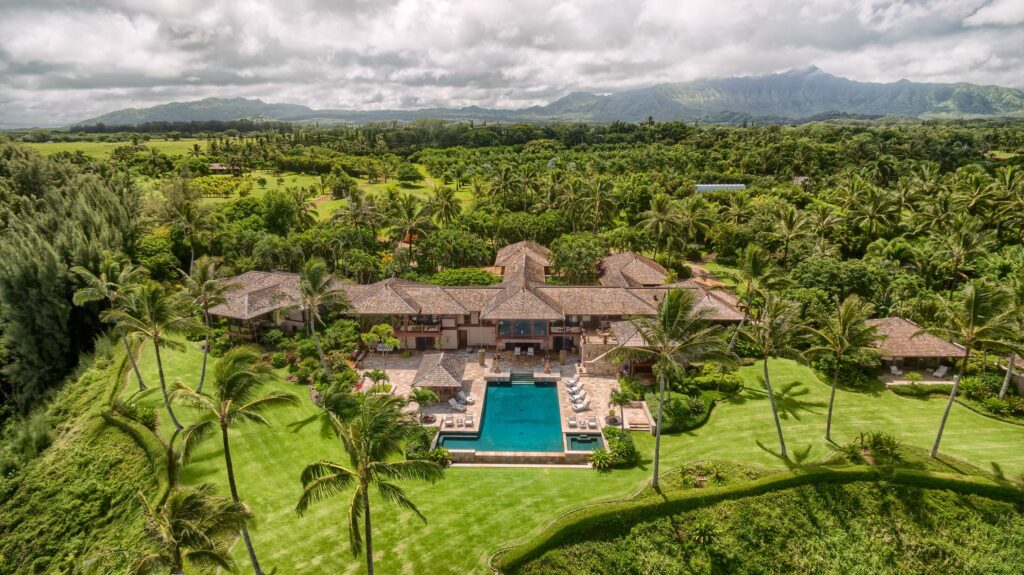 The Most Beautiful Oceanfront Property in the Pacific
The grandeur of the property—over 15 acres studded with exotic palms, citrus and coconut trees—is matched by an impeccable custom home designed by standout Seattle architect team Ross & Ralph Anderson. The residence, just a short bike ride to the quaint town of Kilauea, spans nearly 10,000 square feet of interior living space, which expands when including another 8,000 square feet of fresh-air living spaces (pools, decks and lanais).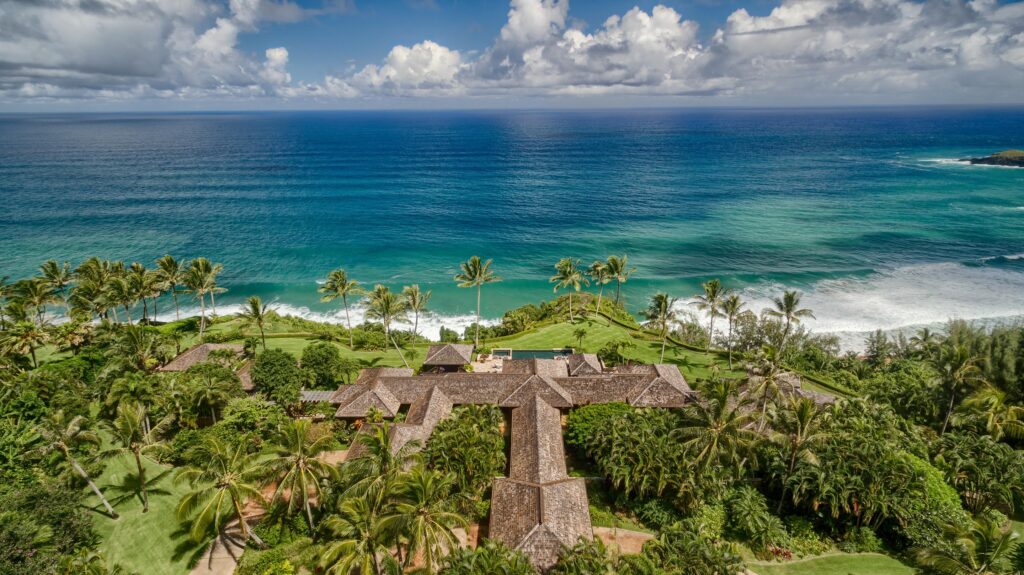 Your 12,000 SqFt Dream Home in Kauai
The aesthetic is Indonesian, with spaces sculpted in tropical hardwoods and carefully adorned with sculpture and artwork that's been carefully gathered over years of traveling the globe. There are six bedrooms in all, which includes two separate guest pavilions and a master suite that one reaches by taking a charming walk over a covered bridge. Views of the ocean and nearby Kilauea Lighthouse are abundant throughout the residence.
Indonesian Aesthetic & Influences Throughout
Most spectacular is the estate's deft showcase of Earth's natural wonders. Trees and flowers; sea and sky—all plentiful wherever one finds themselves.
"When you step off the plane on Kauai, you get this wafting of a garden island, Jasmine filled air," says real estate agent Neal Norman.
"The light and air here are so special, and unique to this place."
In the already charmed Kauai, the setting is the estate's hometown, a small, quiet place called Kilauea, where the estate is found along the area's most exclusive street: "Kauapea Road is one of the true gems of the North Shore," notes Neal Norman.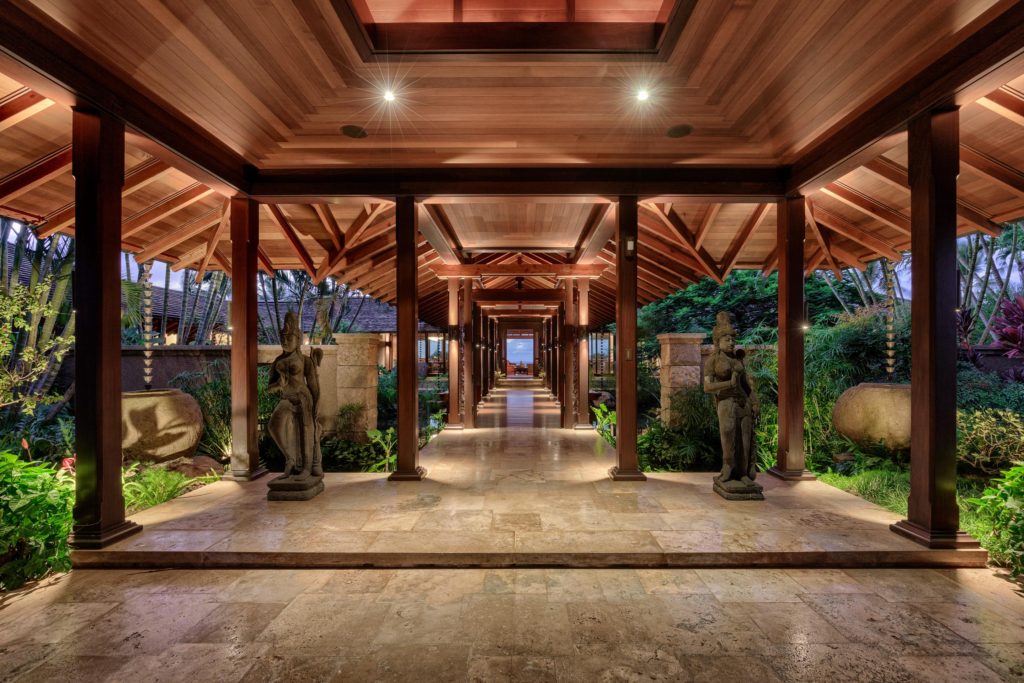 The Most Exclusive Street on the North Shore
What sets the property apart from neighboring oceanfront properties is its wide swath of bluff frontage. The result is an unbridled supply of ocean views and atmosphere—something beautifully exploited by both architecture and landscaping.
"It is the most organized and completely finished from head-to-toe project," says Neal Norman of the estate. (His focus is Kauai properties, luxury ones in particular, and he possesses an intricate knowledge of them all.)
It is from one's private walkway that one reaches the beach, a heavenly, turquoise world where it's likely you'll be the only one around.
"There's limited access to the beach, so it makes it feel quite remote," says Neal Norman. "There are very few people ever on the beach."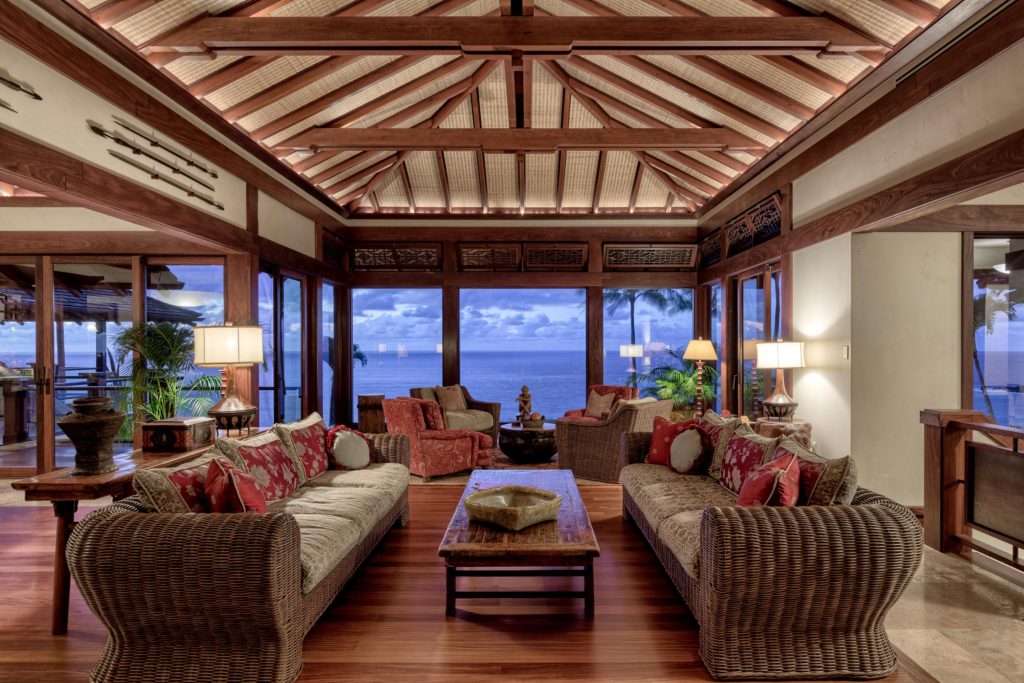 Miles of Remote Sandy Beaches, Whales, Dolphins & Oceanviews
One needn't walk down to the sand to take in a tropical scene of epic proportions. For that, peer out a window or, better yet, walk across the estate's meticulous green lawn to the edge of the bluff. Standing there, one is greeted by miles of sandy beach and clear waters; whales, dolphins and other sea life. The gentle offshore winds rippling through one's hair completes the scene.
"There's almost like a cosmic element to this market," Neal Norman says of Kauai, adding: "A home waits for the right person. It always seems to wait for the right person." For whom might this one be waiting?
"The right person will know it when they see it."
Presented by
Neal Norman | Hawaii Life Real Estate Brokers
2676E Kauapea Rd, Kilauea, Hawaii
List Price: $70,000,000
Sold Price: $46,100,000
Details: 6 Bed | 8 Bath | 11,708 SqFt living |15.33-acre land
Website: 2676kauapea.com

The Ultimate Hawaiian Retreat
A Well-Tailored Gem on Secret Beach
Overlooking the crystal waters of Secret Beach from its western bluff edge is a well-tailored estate where one can indulge in the ultimate Hawaiian retreat—with many in tow.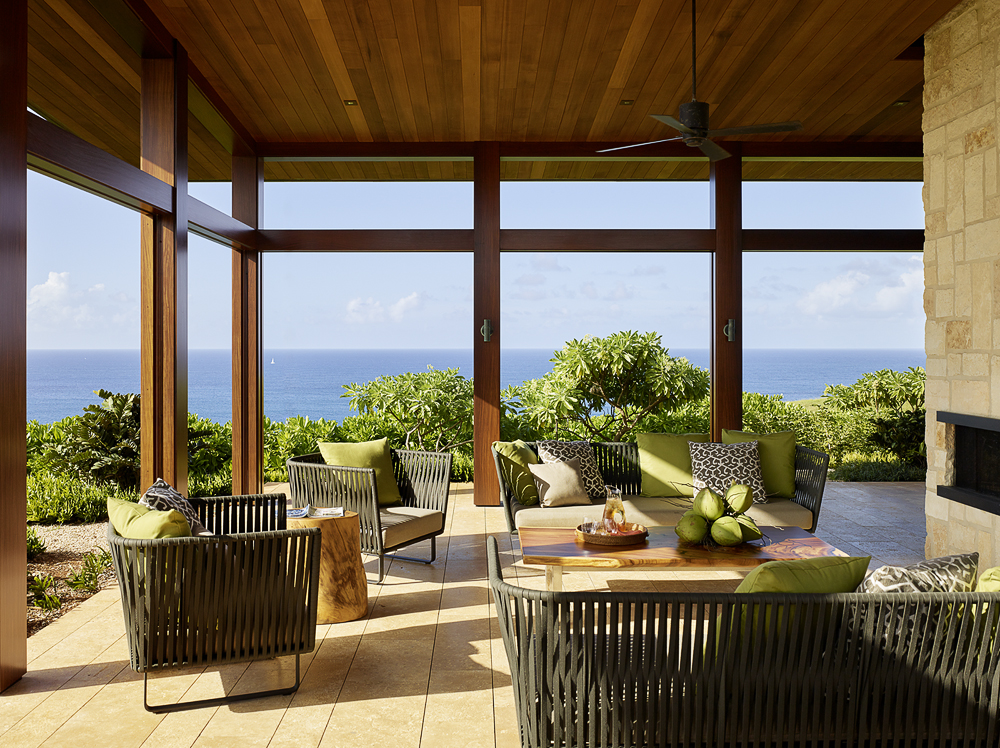 The 18-plus-acre oceanfront haven sits along Secret Beach, its tidy grounds created by award-winning landscape designer Dan Pearson. Each structure is a separate haven, offering visitors a chance to experience paradise from a different perspective.
"It's actually four different properties with four different homes."
There's a four-bedroom beach house with uplifting ocean views, sleek pool deck, countless lanais and separate fitness studio. Visitors take in views of lush gardens and the valley from the sunny four-bedroom guest home, or relax at a comfortable three-bedroom caretaker's residence.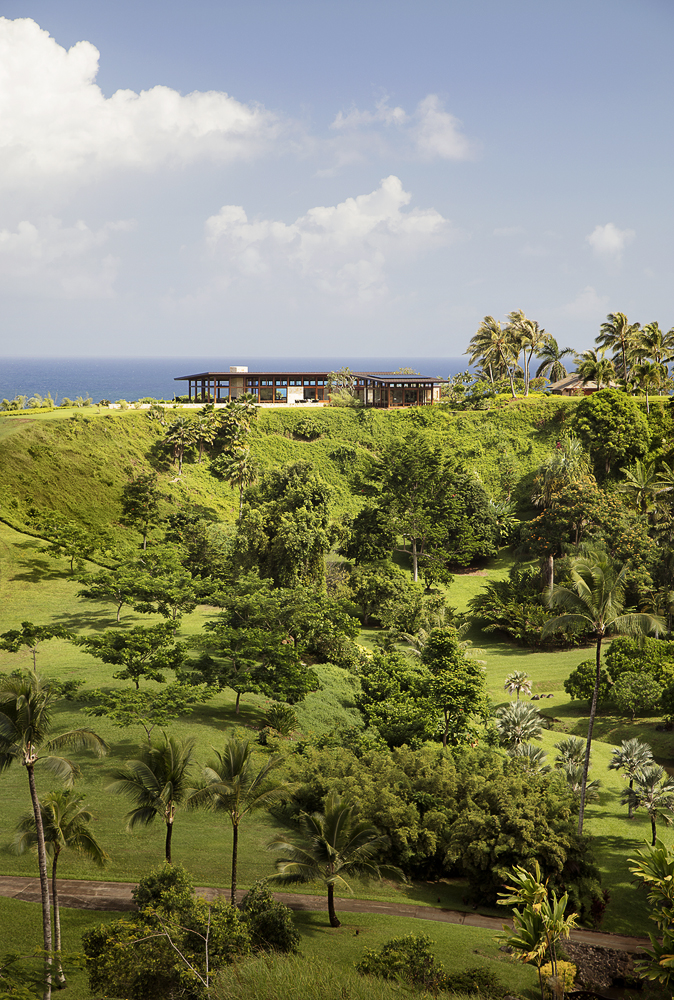 Award-Winning Design in A Tropical Paradise
Many generations of a family can vacation in supreme comfort, with ample space and privacy. Where everyone comes together in grand style is at the nearly 5,000 square-foot entertainment pavilion, designed by Warner Walker Architects, a San Francisco firm famed for its design-esque structures that meld with their natural surroundings. Glancing around at the striking hilltop spot, with its many gathering places for dining and lounging, and huge, sunlit kitchen, it's not hard to envision the endless family memories that lie in wait for those who come to this tropical island paradise with those they hold dear.
Presented by
Neal Norman | Hawaii Life Real Estate Brokers
Kalihiwai Road, Kilauea, Hawaii
List Price: $35,000,000
---
A 22-acre Super-Secluded North Shore Estate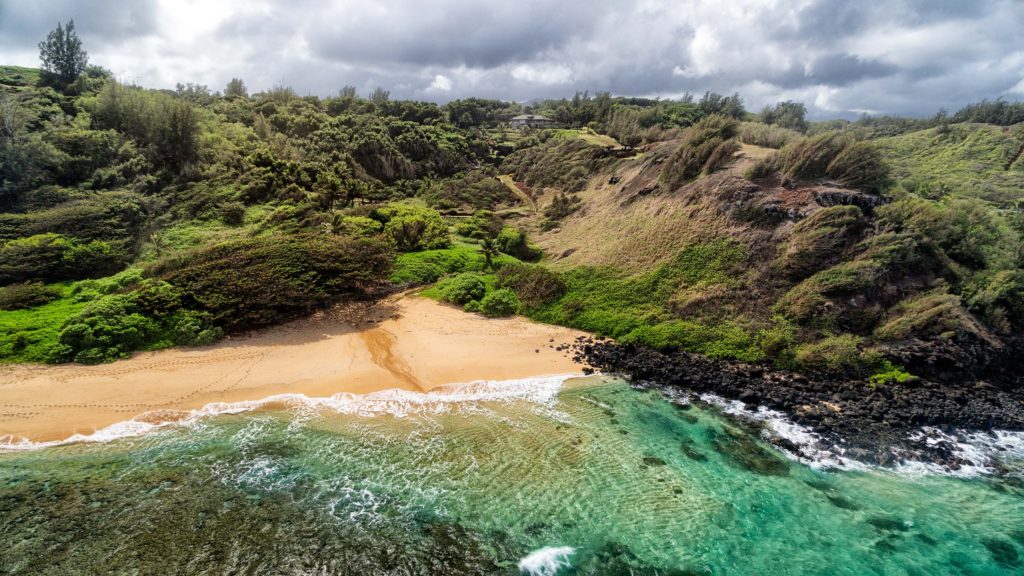 Peace, Privacy and Endless Ocean Vistas
Each Kauai property seems to have its own personality. For this 22-acre estate, a rambling expanse of wild, natural beauty with a sunlit four-bedroom home and a poetic stone path leading down to the beach—peaceful and reclusive are the keywords. "It's ideal if you're looking for extreme privacy and a super-secluded beach," says real estate agent Neal Norman.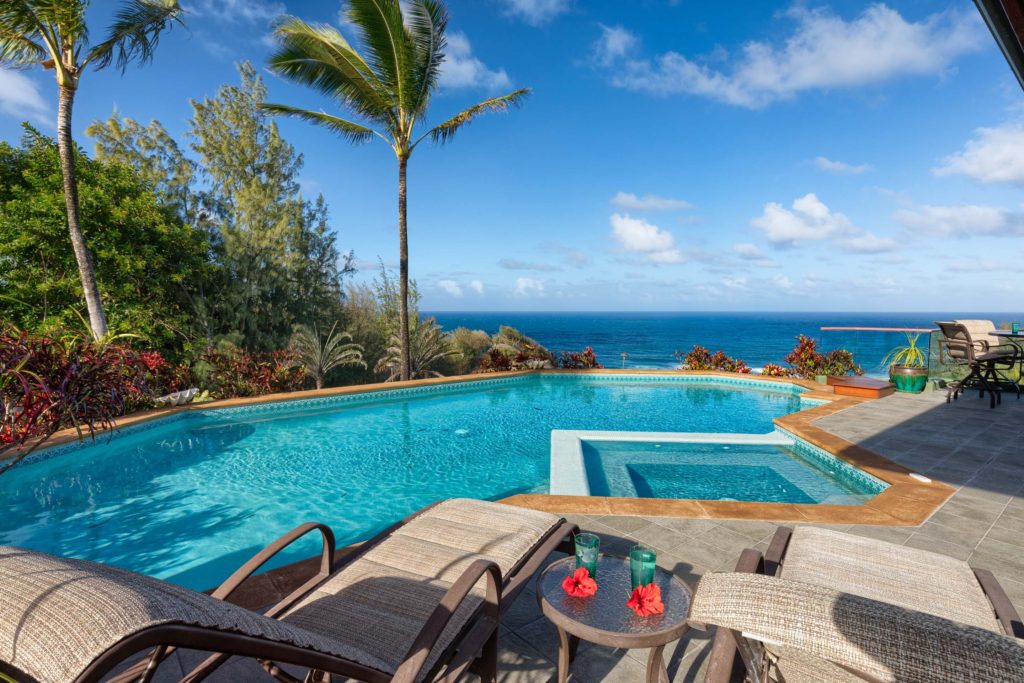 Whether exploring the endless natural wonders of the place—from the tumbling waterfall that cascades along moss-covered rocks, to the regal palms that wave in the ocean's soft breeze—one thing is certain: You will not yearn for civilization while in the quiet splendor of this retreat, found in Kilauea along Kauai's North Shore.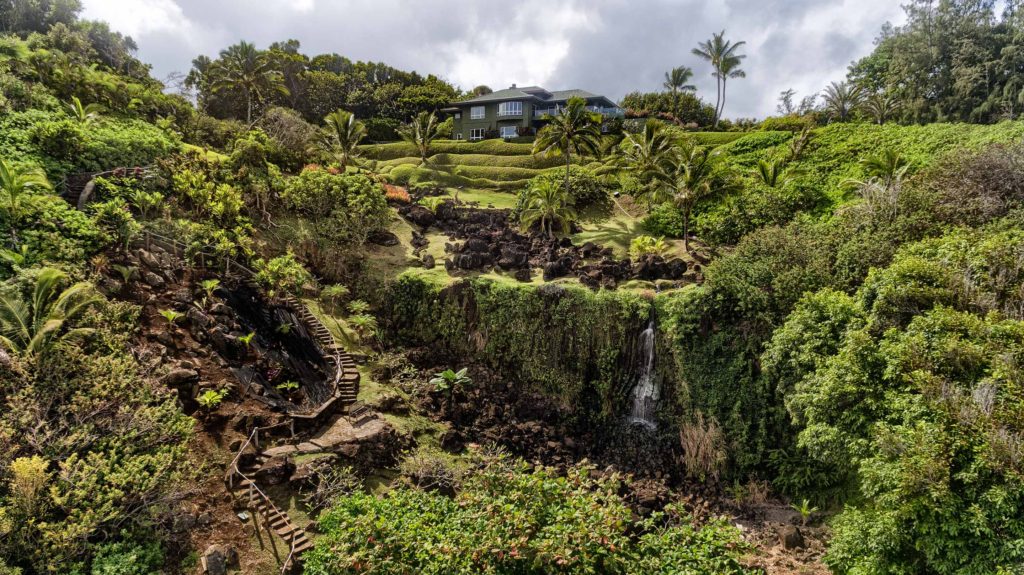 The home is 4,458 square feet with four bedrooms and is poised atop the property on a green, manicured ridge. Rooms are spacious and bright, with fine custom details. (The great room, for instance, is a harmonious gathering spot with glossy wood floors and a raised, woven-mat ceiling.)
Oversized windows expose the bounty of ocean, sky, and wildlife on the extensive grounds. Lounging under the home's many lanais, or along the pool and spa deck, one looks out at blissful ocean scene—calm and crystalline by day; moody and serene after dark. If one is looking for neighbors, no luck: a botanical garden sits to the west, and the east is home to about 22 more tropical acres.
Presented by
Neal Norman | Hawaii Life Real Estate Brokers
4228 North Waiakalua Rd, Kilauea, Hawaii
nealnorman.com | List Price: $19 Million
Photography Courtesy of Neal Norman