New Mr. C Residences pair homeownership with luxe five-star hotel amenities and services
Written by Wendy Bowman | Photography Courtesy of Mr. C Beverly Hills
Spa tune-ups and authentic Italian cuisine are just some of the many perks that owners of the new Mr. C Residences can expect to enjoy upon claiming a key to their glamorous new abodes. Set to debut this spring alongside the luxurious, Venetian-inspired Mr. C Beverly Hills hotel, the jewel box-like collection of five modern townhomes will be the first West Coast dwellings created by the Cipriani family, with architecture and interior design carried out by the renowned California-Italian duo of Ray Kappe and Marcello Pozzi—complete with glass facades, high-end furnishings and appliances, and stellar views of the city.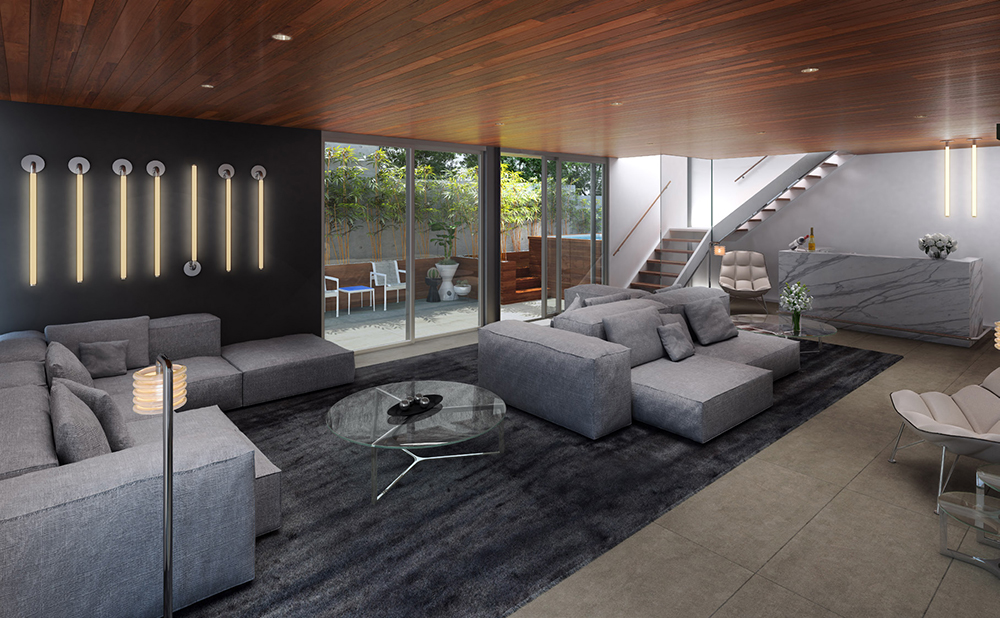 "The site of the residences has always been on our radar because it made a lot of sense," says Bob Ghassemieh, a real estate investor who developed the hotel and residences with Cipriani brothers Ignazio and Maggio (whose family hospitality lineage dates back to the founding of Harry's Bar in Venice in 1931). "When we originally acquired what formerly was the Loews Beverly Hills Hotel in 2006 and redeveloped it into the Mr. C luxury brand, the adjacent site was occupied by a six-unit apartment building. We saw the potential to acquire that site and build separate, detached residences there so people could enjoy all of the five-star amenities that the hotel offers; it seemed like a natural fit."
Situated on Edris Drive—just minutes away from Rodeo Drive, Century City, the Sunset Strip, Downtown L.A. and the beaches of Santa Monica and Malibu—the Residences will feature a quintet of four-story townhomes, ranging from 1,900 square feet to 3,358 square feet, with pricing available upon request. The Agency will handle sales, with buyers given the option to rent their unit back to the hotel subject to a revenue share agreement.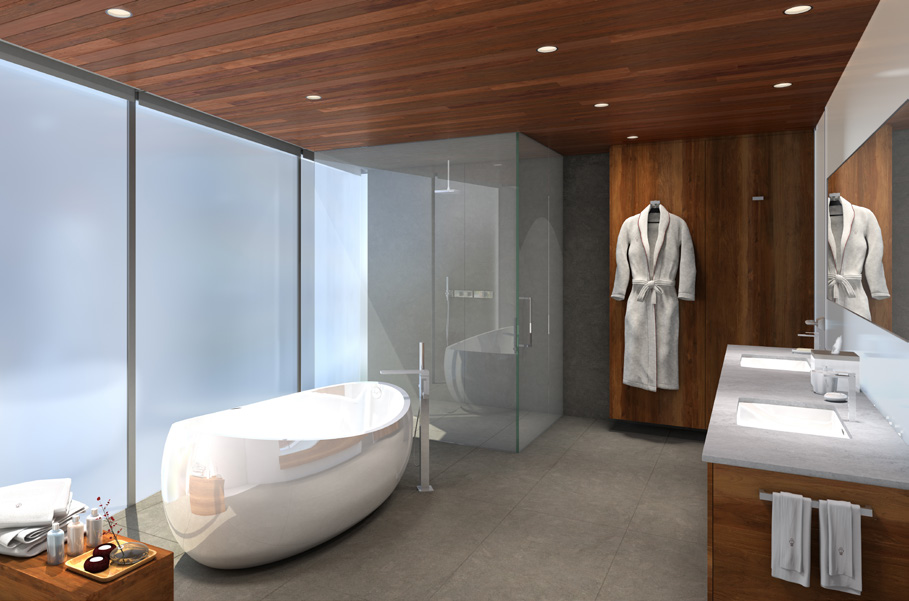 Expect move-in ready dwellings with open floorplans boasting custom touches such as glass walls and staircases; floors, walls and ceilings of teak and redwood; elevators; seamless indoor-outdoor spaces; panoramic views of the city; and access to a full level of subterranean parking. Among the highlights: professional Bulthaup kitchens with stainless-steel countertops and Miele appliances; formal living rooms; dining rooms; media rooms; top-floor master bedrooms; and outdoor areas replete with terraces ideal for lounging and dining, heated spas and gardens.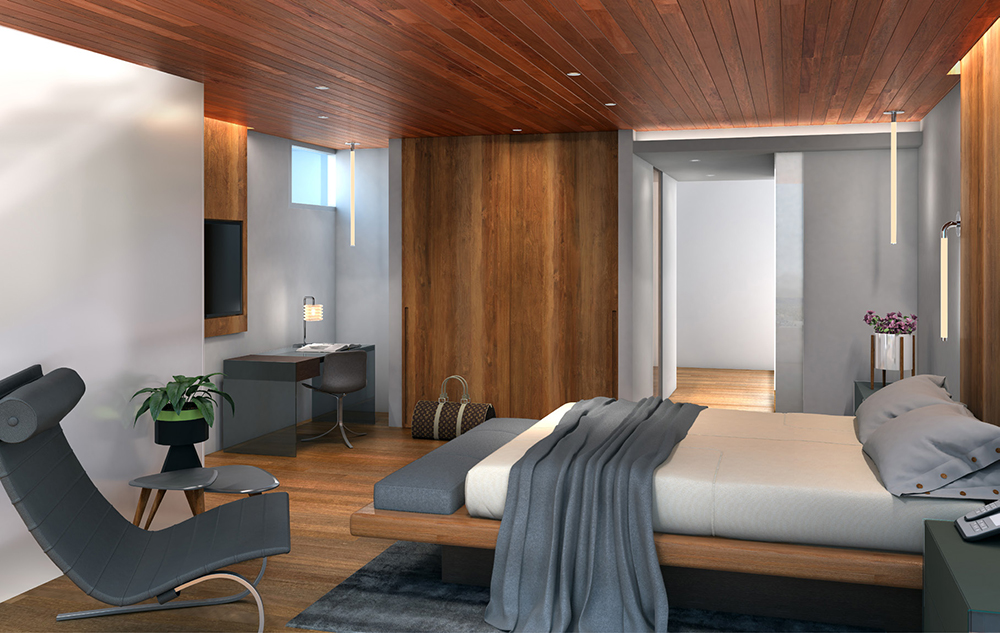 Residents also will be privy to the hotel's personalized amenities and services—including a 24-hour concierge and housekeeping, along with The Restaurant at Mr. C, a 4,500-square-foot pool area, massage and beauty treatment rooms at Mr. C Spa & Beauty, and a fully equipped fitness center.
"With all of the services you can have at your fingertips—from the hotel's food and beverage to the spa and fitness center—you really have a one-stop shop for all of your needs," says Ghassemieh. "The exterior architecture also is pretty astonishing. I haven't seen anything quite like it in L.A." Talk about having it all…in the comfort of your own home.
MR. C RESIDENCES
1251-1259 EDRIS DRIVE, LOS ANGELES, CA 90035