The South Bay's Salon 1085 brings creative and luxurious intention to its architectural surrounds and service
Written by Joclene Davey
Stylists Crystal Comeau and Danielle Carbone are offering a fresh approach to the salon experience in the South Bay. Built with creative intention, Salon 1085 in Hermosa Beach is set in an industrial modern space where impeccable hair design prevails and superior customer service is executed with professionalism. A lifetime dream for the decades-long friends, Comeau and Carbone launched Salon 1085 earlier this year to offer the community exceptional service in a polished atmosphere. "The most important thing for me was professionalism," shares Comeau, whose second aim was "to provide a truly unique experience for our clientele." With these goals in mind, the duo created chic surrounds for clients to enjoy a high-end experience. Comeau and Carbone selected acclaimed Hermosa Beach architect Larry Peha of Peha & Associates to design the salon. Known for the firm's "Lifestyle Integration Architecture," Peha approached Salon 1085 with his keen philosophy that "a space needs to be as smart as it is beautiful."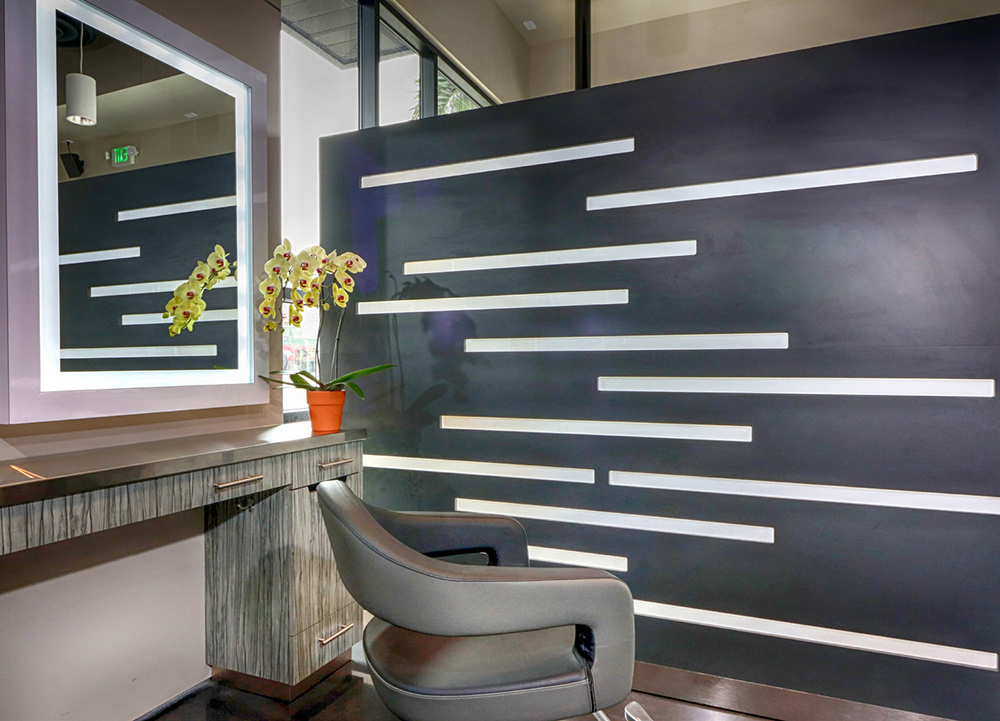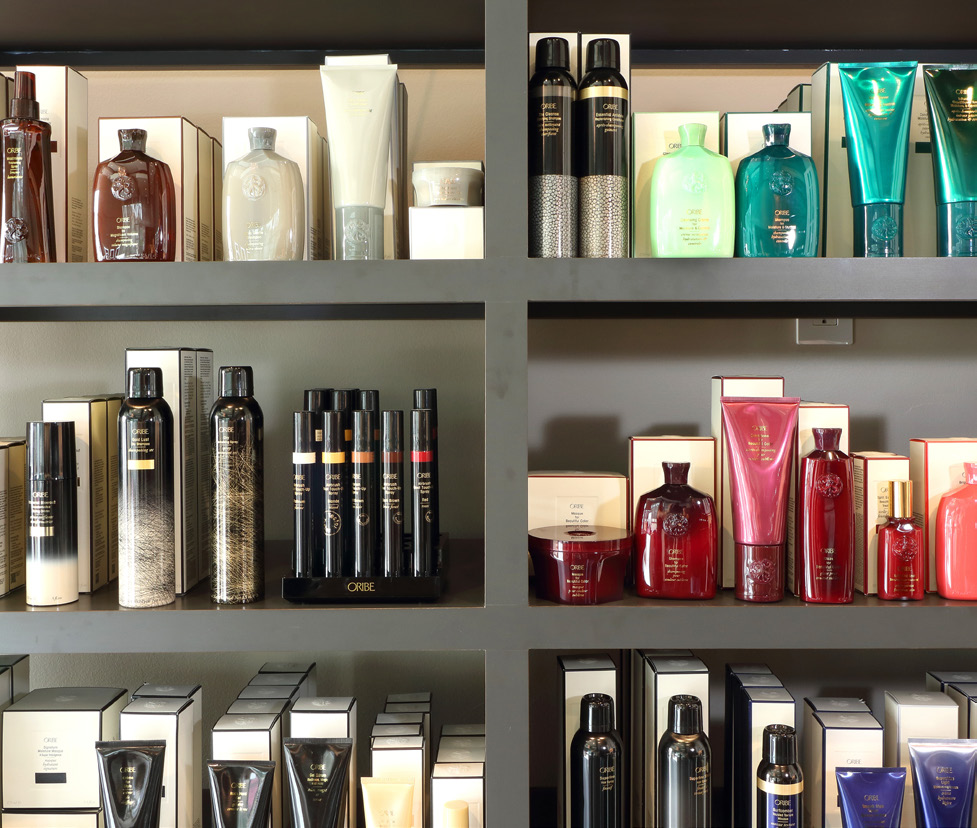 "We hoped to design a building that portrayed class and style, which in turn would reflect the type of service and product you would receive from the salon," he shares. "We approached Peha and our interior designer Takara Belmont with a few ideas like an industrial modern building, high ceilings and a lofty feel," says Comeau and Carbone. "Both really understood our vision and we couldn't be happier with the outcome."
Peha—well-known for his modern commercial design—created a space that makes an architectural statement via unique design and the mixing of complementary and contrasting materials. Meanwhile, Belmont added masculine touches to the industrial space through exposed ceilings with distinctive hanging panel details, layers of reclaimed wood and stained cement floors. Stations made with hand-selected reclaimed zebra wood are sleek and contemporary, with gleaming stainless steel counters adding a hint of femininity. Softer touches throughout the state-of-the-art space include gorgeous glass chandeliers, three-dimensional metallic wallpaper by Phillip Jeffries and cozy Takara Belmont chairs for guests' ultimate comfort.
The culmination of pulling all the pieces together was a decade in the making. "For years, Crystal and I worked towards building a clientele based on professionalism and relationship so that one day we could provide a space for our clients to enjoy personalized service from us… as well as [from] our staff," shares Carbone, also acknowledging Comeau's late grandfather as someone who understood the pair's vision and helped cultivate the salon. With their mutual desire to offer a unique salon experience in the South Bay, both Carbone and Comeau quickly admit that hair design is frankly fun! To celebrate this, one must stay tuned for monthly soirées, holiday parties and other specials, like the recent Mother's Day Blow-Outs and Mimosas, or its upcoming Grand Opening Party.
While attending the party, pick up heavenly products from Oribe and R+Co, to name a few of the salon's many luxe product lines made from tried-and-true organic ingredients.
SALON 1085
1085 AVIATION BOULEVARD
HERMOSA BEACH, CA 90254
310.318.0010