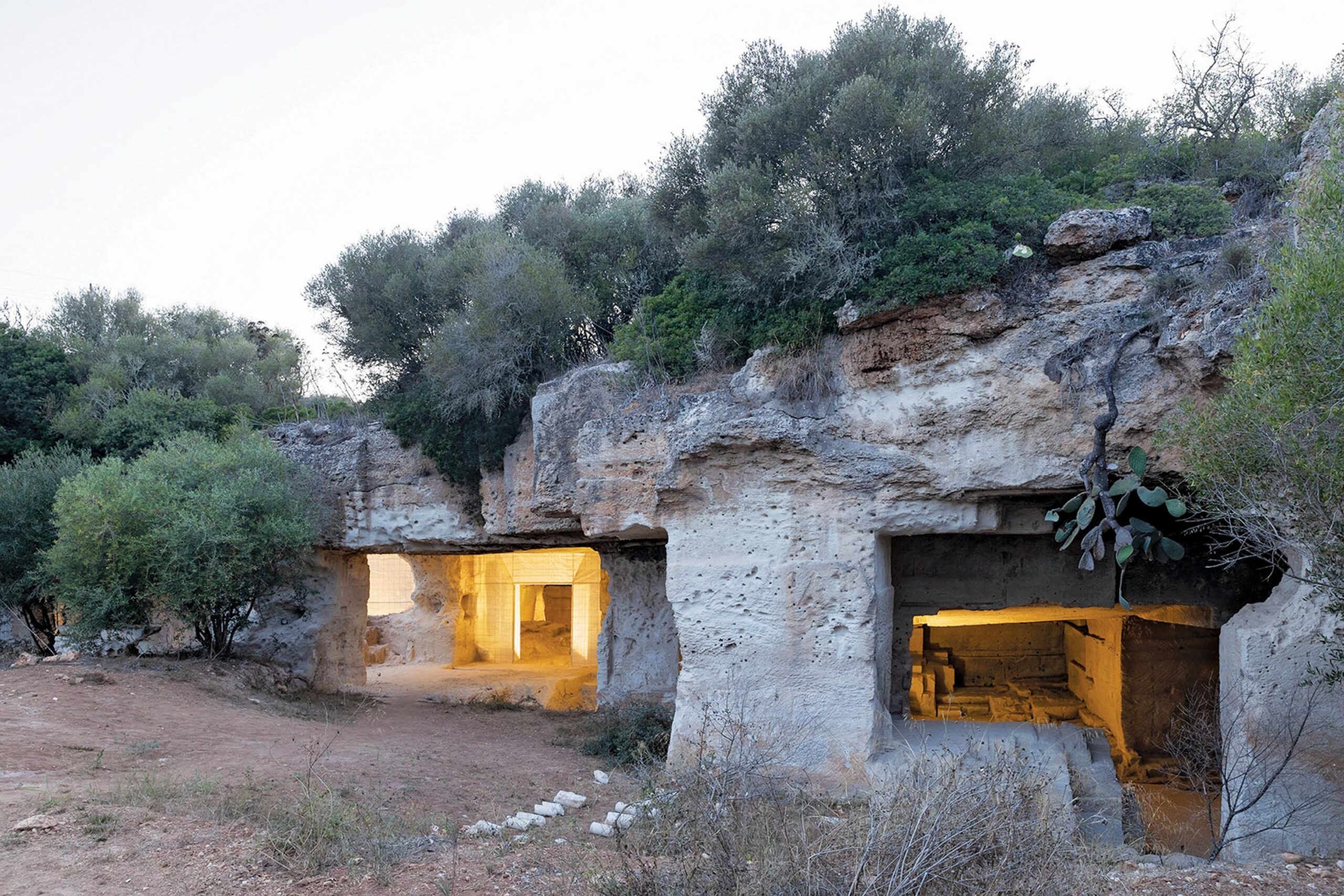 Ensamble Studio Breaks New Ground on the Mediterranean Island of Menorca With Its Bold Residential Experiment C'an Terra
When it comes to innovating new architecture and novel ways to dwell, it is not an exaggeration to say that the AD100 Madrid-based architecture office went to the ends of the earth to find out. To understand the project, one must first excavate its true nature.
"C'an Terra is the house of the earth: first just that, earth; after, quarried with industrial logic, voided and abandoned, to be rediscovered one hundred years later and come to be architecture," say Ensamble Studio's principals and partners Antón García-Abril and Débora Mesa of the site (one that, prior to its current use, served as an ammunition dump during the Spanish Civil War and was then cast off).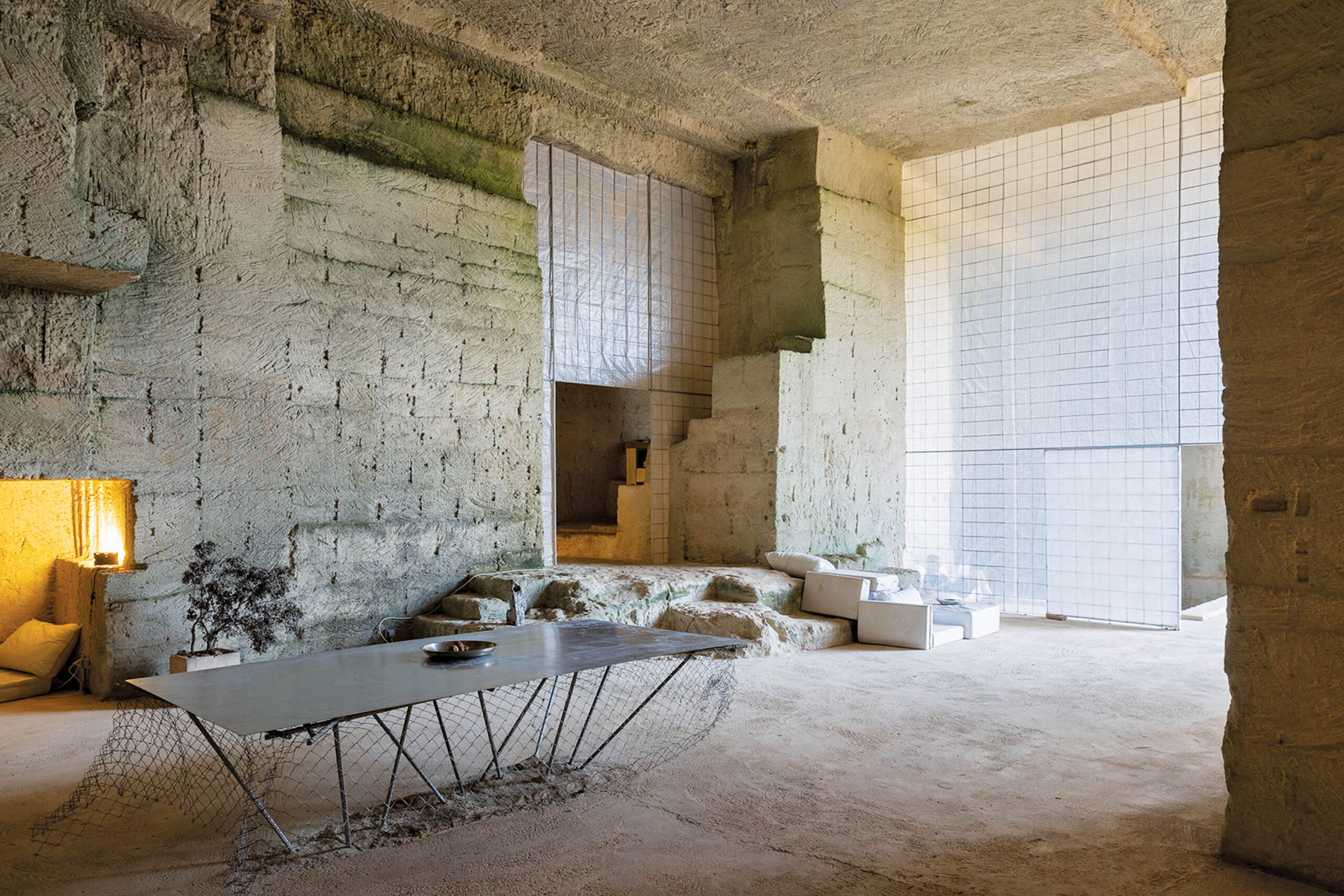 "Finding this excavated space in the guts of the earth and reinventing its use implies writing a new story that can rescue it from its abandonment."
That story begins when Antón García-Abril and Débora Mesa, natives of Spain who are currently based in Boston, stumbled upon the site. Taken with its material qualities, the duo let their famously radical and avant-garde imaginations run wild, then later acquired the quarry for their architectural explorations.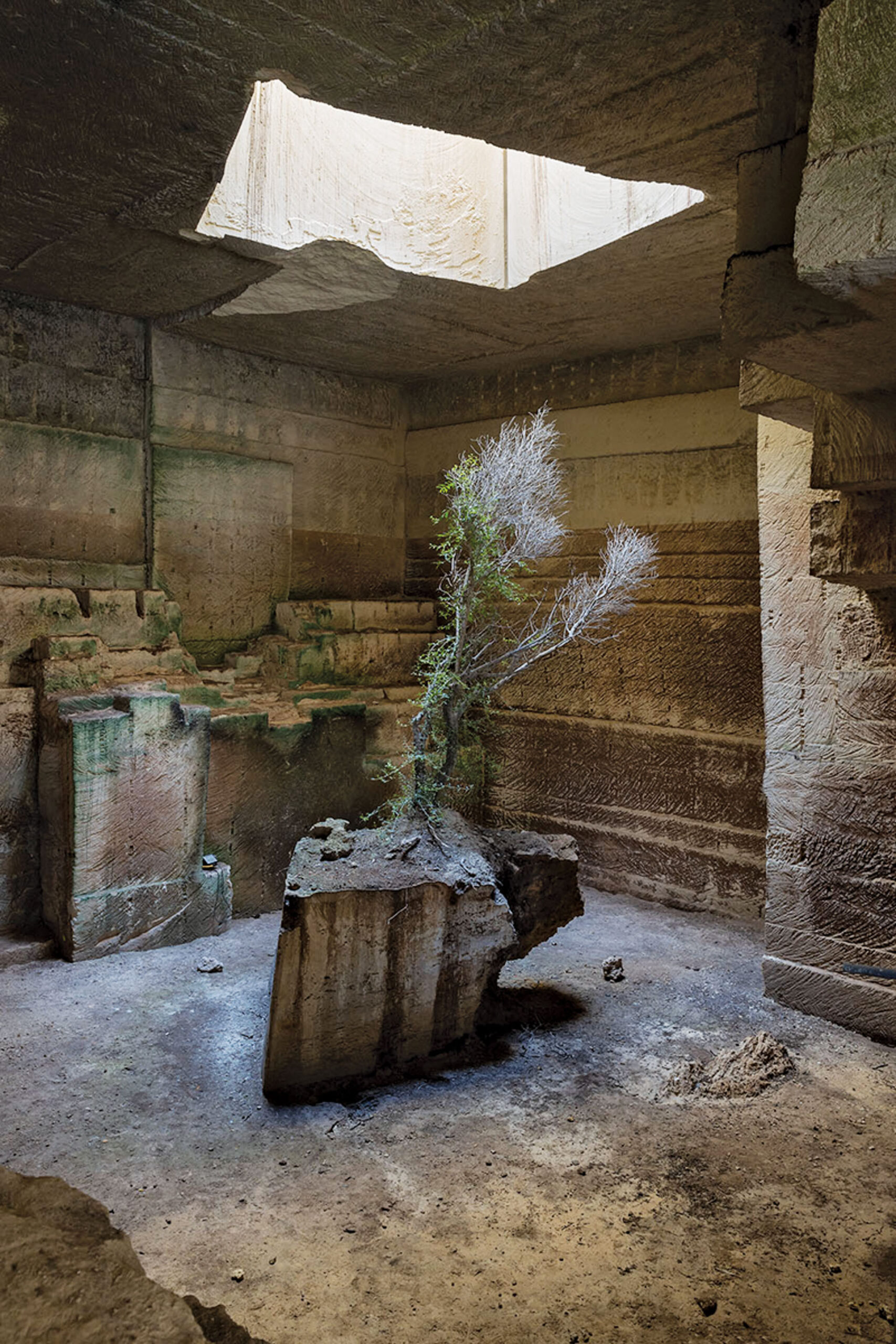 Their work at the site is never done, it seems, but that really isn't the point. C'an Terra is a continual place of discovery. A laboratory for architects who are, at heart, experimenters, pioneering new ways to think and do architecture. On visits to C'an Terra, they've added touches, but with a light hand, so as to let the project evolve as it marches through time.
The site is in some ways a study of time itself. Natural and primitive, it is a shocking counterpoint to our age of comfort and convenience. That tension, not only between time periods but also ideas about inhabiting space, is one of the most intriguing aspects of the entire project.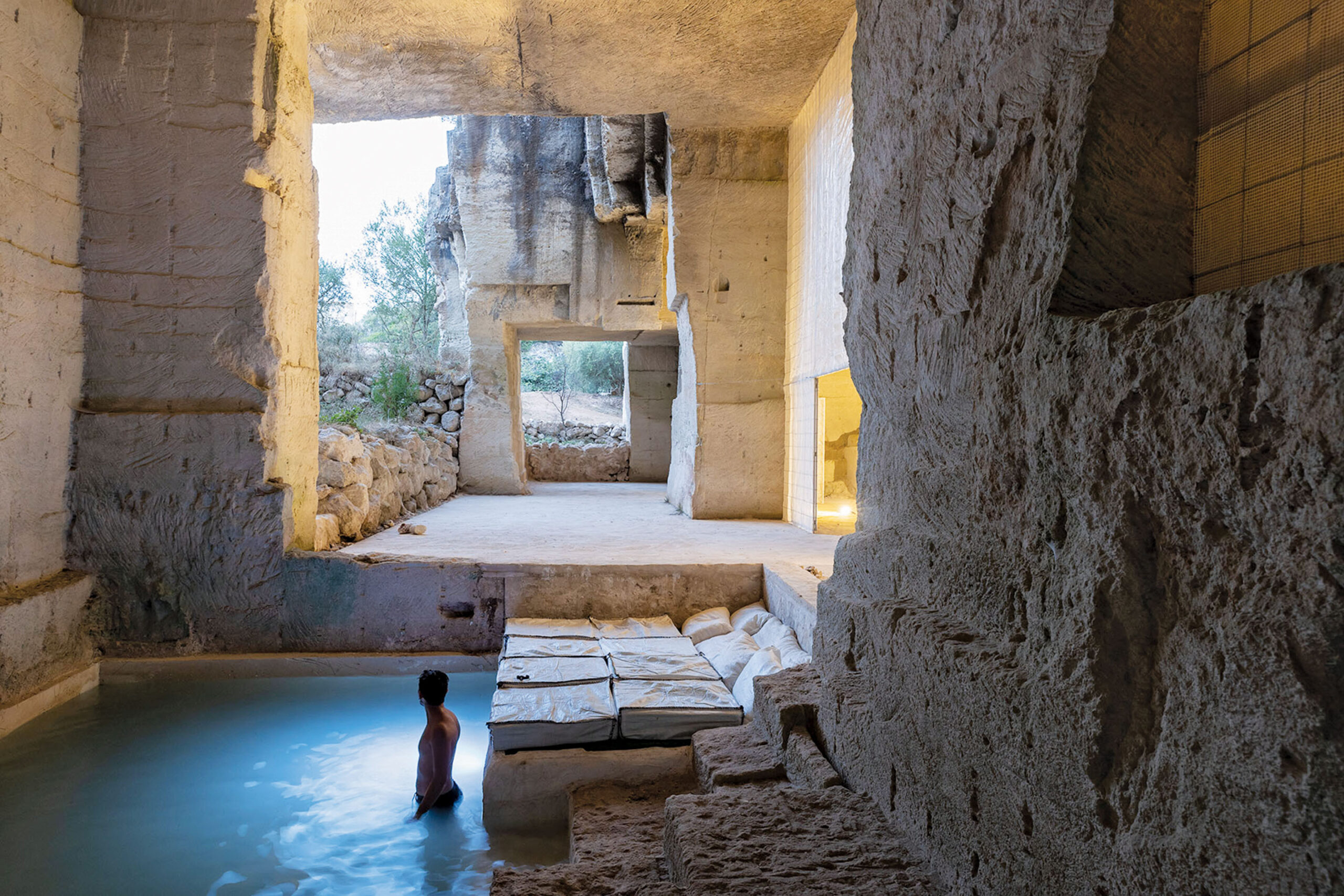 Dawn to dusk, it raises probing considerations about the built environment: What is possible? What we need. The resiliency of our spaces. It is where the philosophical meets the physical. It also is a product of modern technology.
"As first contact, we enter the space like explorers would do, equipped with the technology that expands our vision in the dark; throwing millions of laser points on the wrinkles of the continuous stone surface we register with millimetric precision the solid structure that was built for us and is now ready to be polished and inhabited," the architects say of their creative process.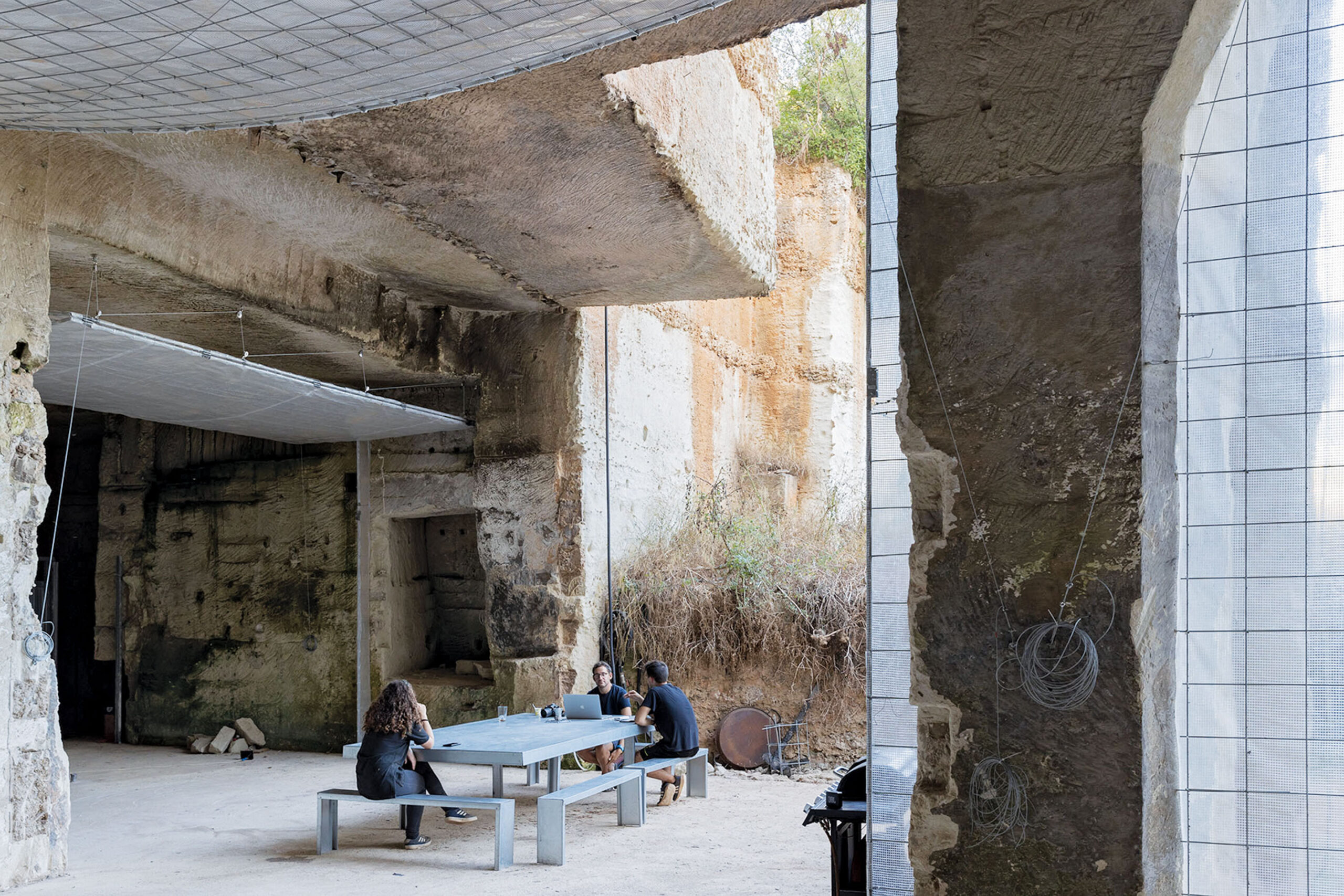 "Behind the scan, the architect's eye, directing, interpreting, creating the space again, completing it with operations that are familiar to the stone mass: new cuts to build using air and light. Three skylights are carved in the darkest corners to naturally illuminate and ventilate the space. Stone surfaces are thoroughly cleaned from the mold and dirt accumulated. Translucent curtains are introduced to delimit areas of intimacy. Mechanical systems are integrated in a series of casted slabs that follow the topography of the cave and mixes cement with Mares powder to create a new stone. Solar panels, a septic tank, and water cistern enable its use off the grid."
All is why, they continue, "the discovery is considered a new work, destined this time to become a room to contemplate nature."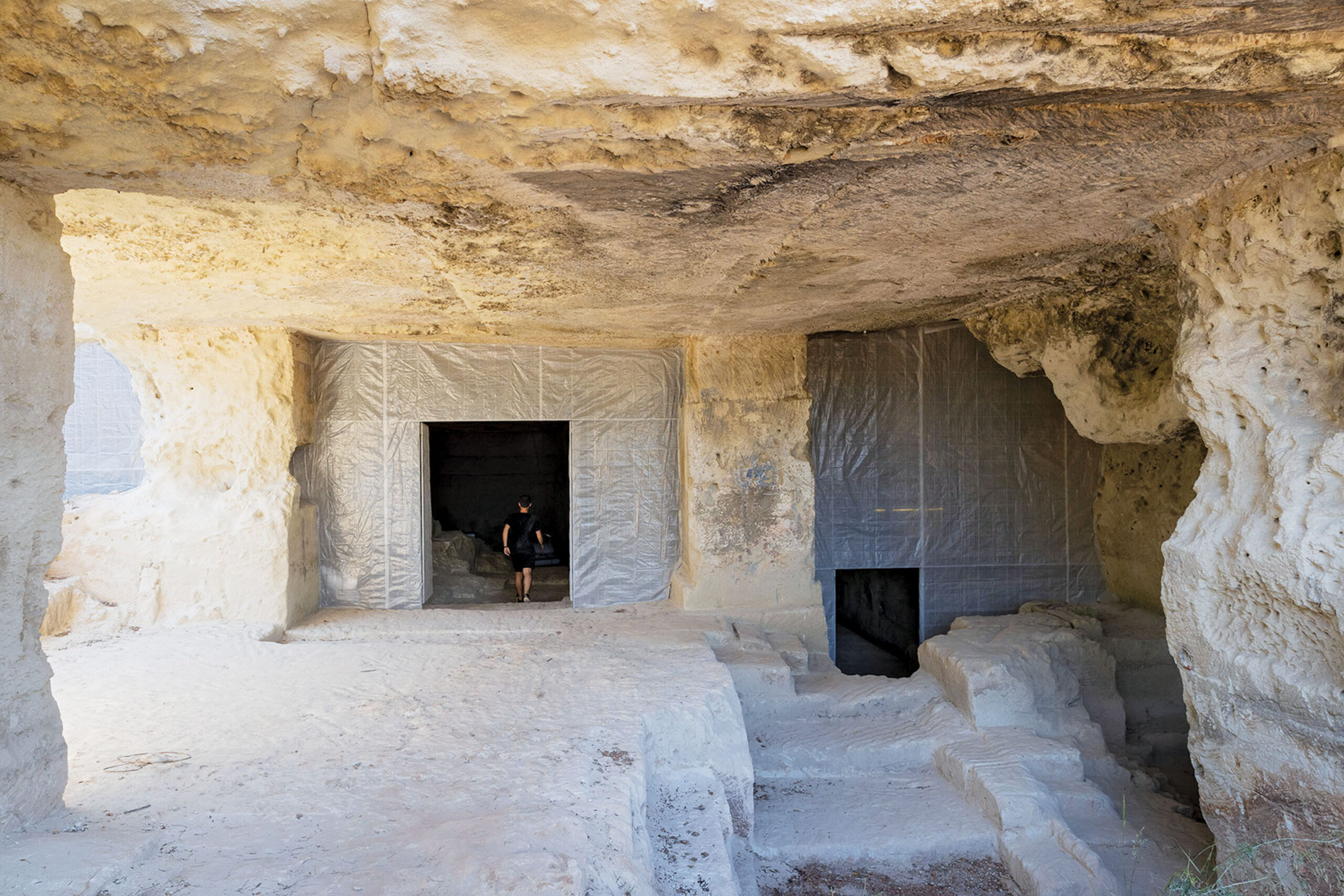 A new work, of the old world, in an unvarnished context. Compelling connection and reconnection, C'an Terra is a stark and ascetic form—a completely primal environment that returns us, once more, to nature. In it, one realizes just how far they've strayed. The structure also forces the confrontation between essentialism and convenience. C'an Terra is a challenge.
Can a space be an expression of the former but enjoy the latter? Yes, but not in a conventional sense. Convenience in this context is liberation, a freedom from want, from more. A dwelling stripped bare is somehow all the more reassuring and serviceable in its austerity. 
The architects' brilliantly calculated stone cuts throughout the dwelling make for flexible, transitory spaces and also support domestic functions. Low rock walls provide seating, walls hold up a hammock, and rough stone placed under shafts of natural light incubate new growth.
Utilitarian pieces, meanwhile, from streamlined metal tables, stone planters and floor cushions placed against or inside crevices of cavern walls are unintrusive. C'an Terra is an interaction with the architecture of Earth itself.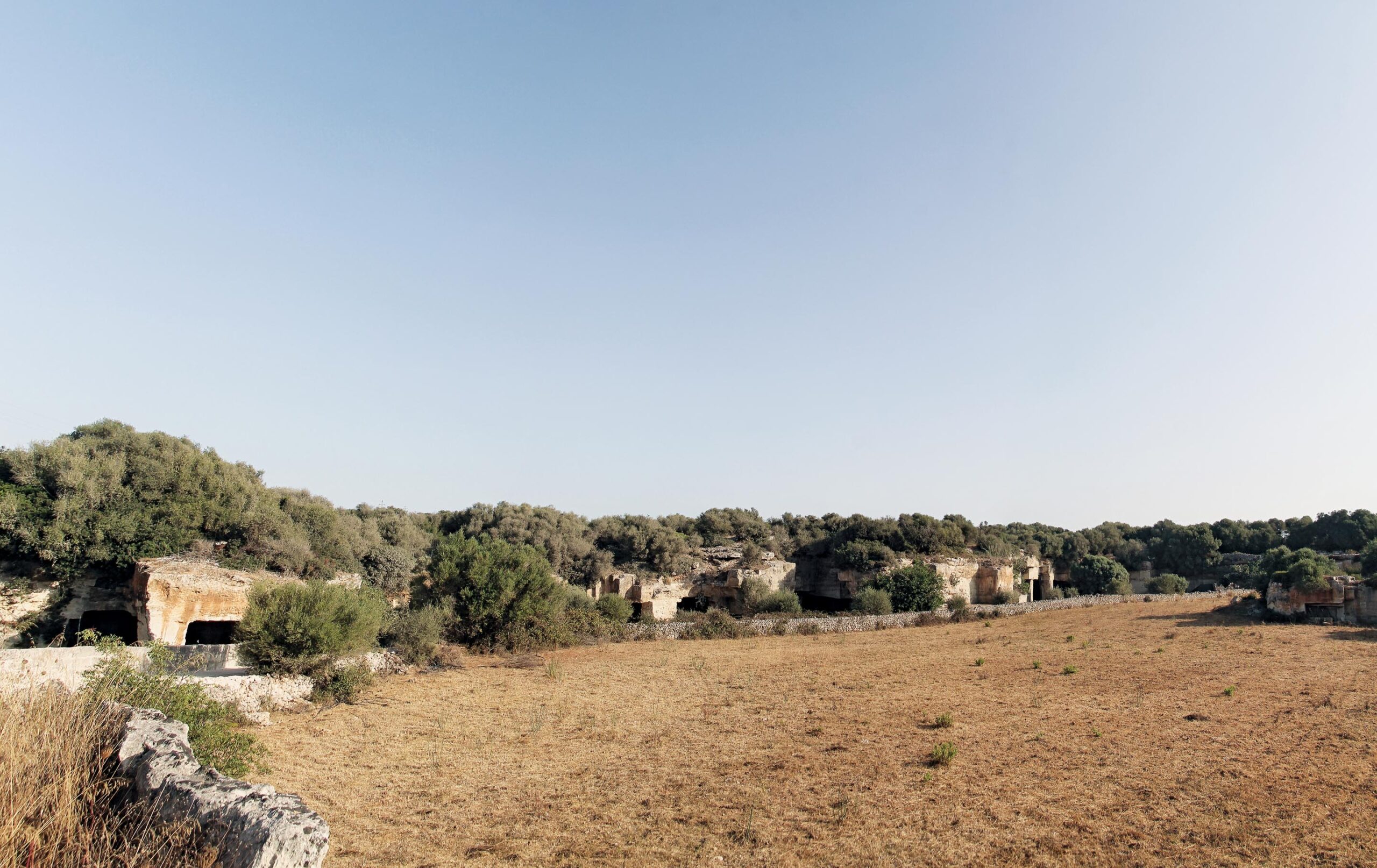 But, the architects say, "In lieu of the imposing action that we often exert on the environment," say the architects, "we propose a trip to the interior being of matter, and recognize the beauty of the spaces that are waiting to be lived. This is a project that boldly seeks a balance between nature and artifice, between histories and times, between people and the environment."
Ensamble Studio | ensamble.info, @EnsambleStudio
Photography by Ensamble Studio