Located in Baja California, this property, Casa Ambar embodies how architecture can honor the beauty of a majestic, natural landscape. Divided in three levels, the house sits on a sloping site, atop a rugged mountain overlooking the Pacific Ocean.
Surrounded by the sublime environment, everything starts on the top floor, where cars enter a court through tall gates. Open stairs lead to the main living space organized around an open plan, which comprises the kitchen, dining room and lounge.
This area has a curved shape and many floor-to-ceiling windows that frame the 280-degree views toward the ocean, city and desert. A large terrace with a floating canopy made of woven bamboo creates a connection between interior and exterior.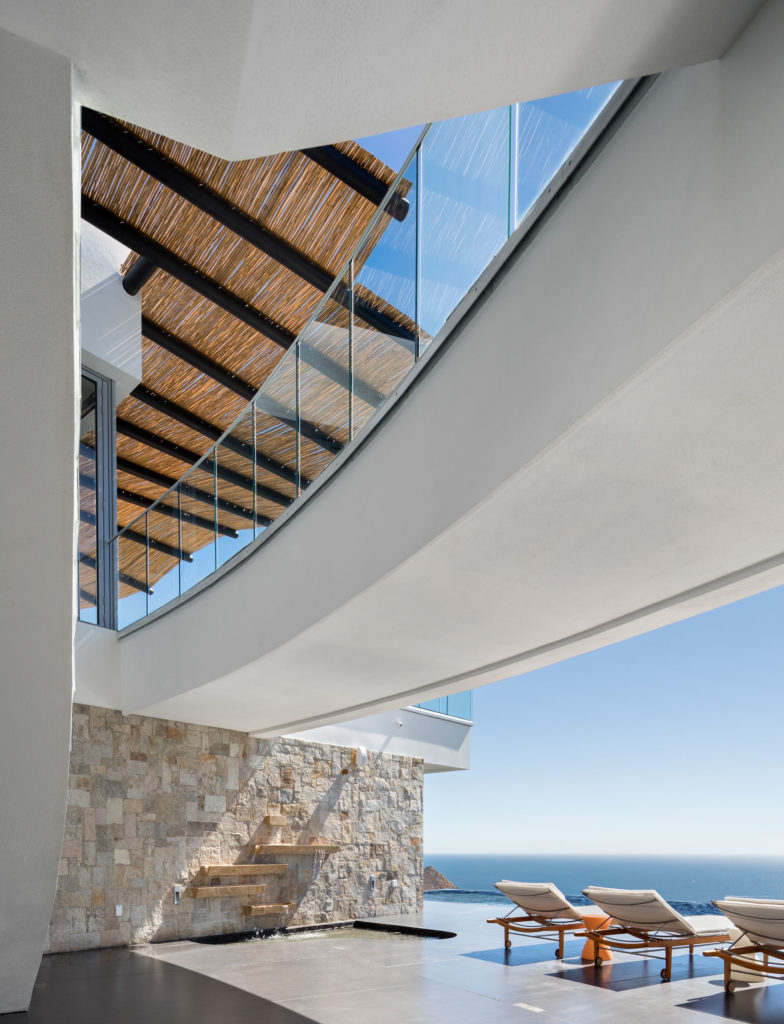 The home's lowest floor features an infinity pool and another terrace, while the bottom stairs separate the master bedroom suite on the west side of the guest bedrooms and service rooms on the east side.
Throughout this project, the Centerbrook team focused on sustainability: the roof hosts solar collectors, and concrete covered in white stucco reflects the intense heat characteristic of the environment while maintaining cooler temperatures inside.
What's more, the white walls of interior spaces promote the proliferation of natural light and minimize artificial illumination. Astonishing and magnificent, the house pays tribute to the surrounding breathtaking panorama both with strength and sensibility.
CENTERBROOK ARCHITECTS AND PLANNERS
Centerbrook, CT
860.767.0175
centerbrook.com
PHOTOGRAPHS: COURTESY OF PETER AARON/OTTO