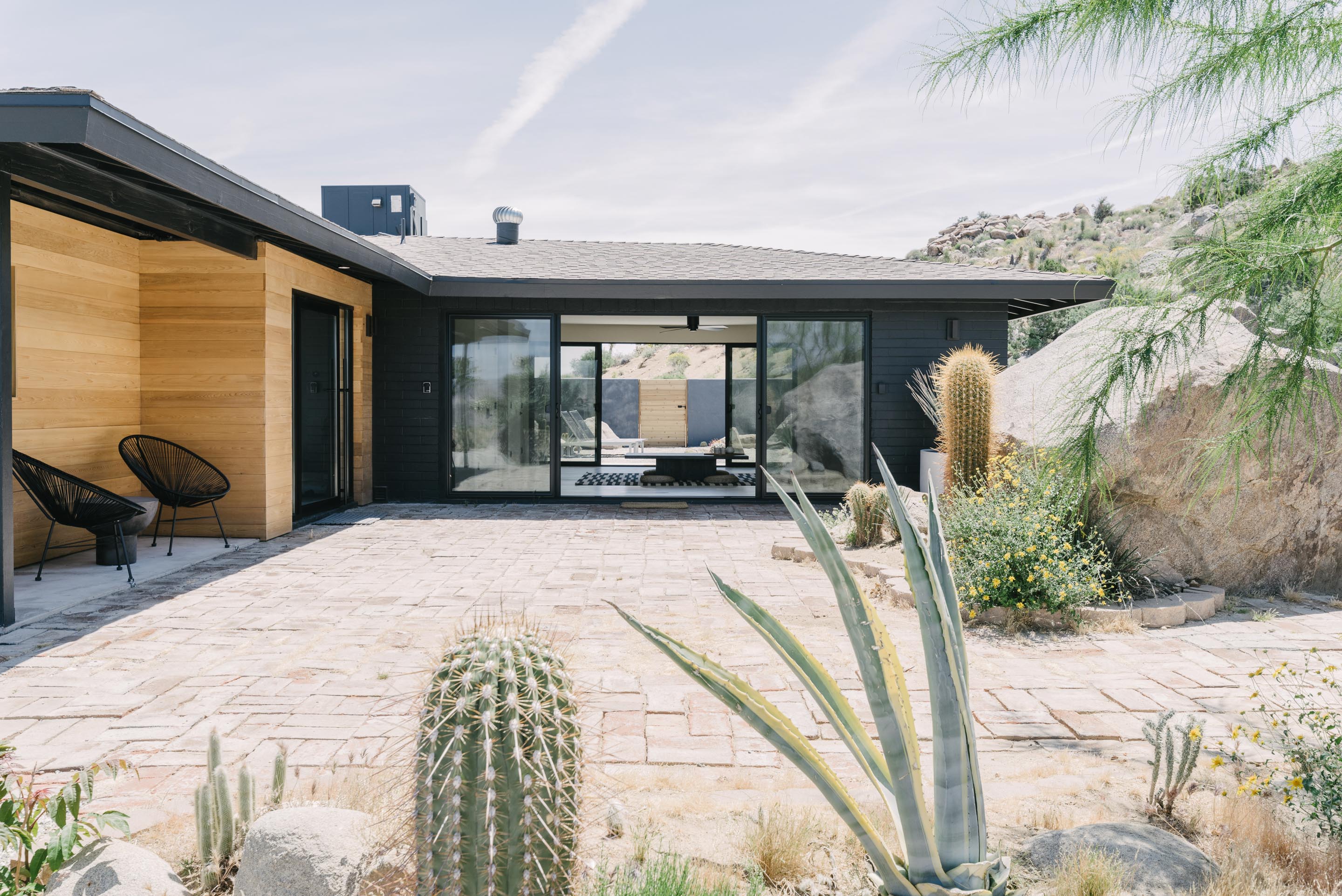 California Desert Oasis Adobe
A newly opened and renovated two-bedroom California desert abode puts a beautiful, peaceful landscape closer to home for renters
A ranch adobe home built in 1962, some 130 miles outside of Los Angeles in the California desert, provides the starting point of this impressive project. Nestled on an unfenced, 3.6-acre plot in front of a boulder mountain adjacent to Joshua Tree National Park, the property offers 270-degree views of the desert. "We renovated the house extensively inside and out with the intention of creating a peaceful desert retreat," says Elaine Chao, co-owner and designer of Villa Kuro with Stanley Yang.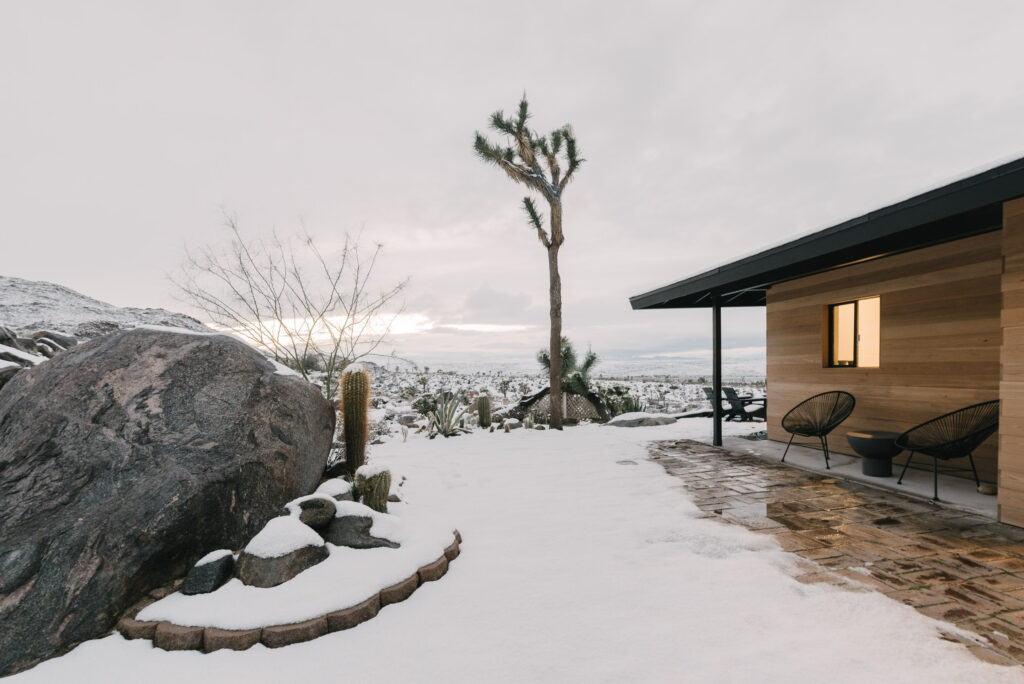 "We are a husband-wife team who love traveling and design. Coming from fashion backgrounds, we transitioned to rehabbing and flipping homes in Los Angeles after relocating from the Bay Area. This really ignited our passion for architecture and interiors. We strive to create modern spaces that are warm and timeless, and believe that a home should be inspiring and rejuvenating."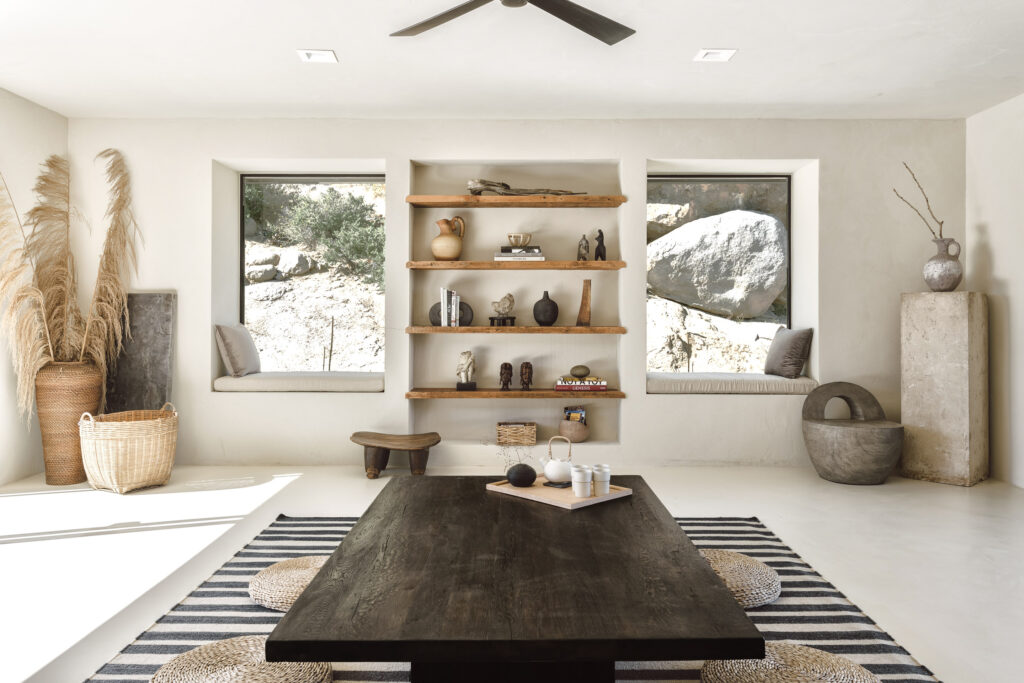 At the helm of their studio Mini Inno, the duo designed Villa Kuro—which can accommodate up to four guests—with tranquility and relaxation in mind. The property maximizes indoor-outdoor living and gives priority to natural materials and textures.
"We really wanted to highlight the scenery and landscape, so large windows showcase the mountain and desert views outside while large sliders connect to the outdoors from every room," Chao says. Inside, framing the views was essential and outside, especially in the 600-square-foot rock and cactus garden courtyard and covered patio perfect for outdoor dining, the scenery continues to take center stage.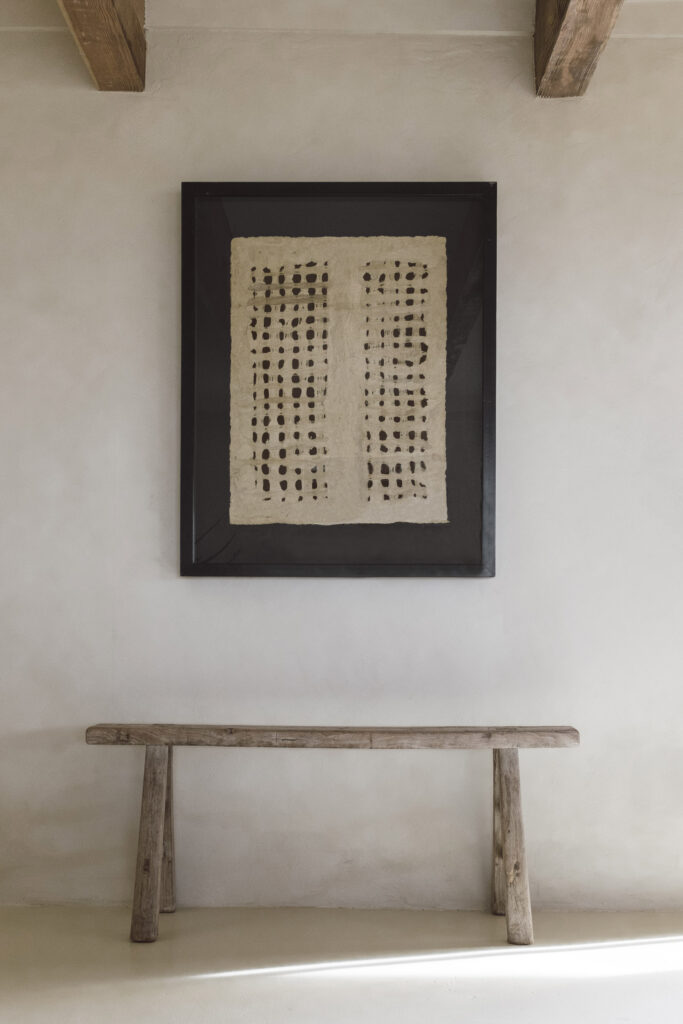 These exterior areas also comprise a saltwater hot tub, outdoor shower and propane fire pit. The old garage, meanwhile, is now the tea house, which Chao confesses to be a favorite spot in the home. "We wanted to maximize on its position, so we opened up huge walls of sliders on both sides to integrate the outdoors with the indoors and to take advantage of the expansive desert views looking out west," she says. "The other slider in the tea room opens up to the rock and cactus garden courtyard; using boulders we craned down from the boulder mountain on our property."
Wood beams and wicker pendants characterize the interior spaces, where muted and earthy tones evoke a serene feeling. "Villa Kuro is a minimal organic modern hideaway fusing natural simplicity with contemporary luxuries," Chao notes.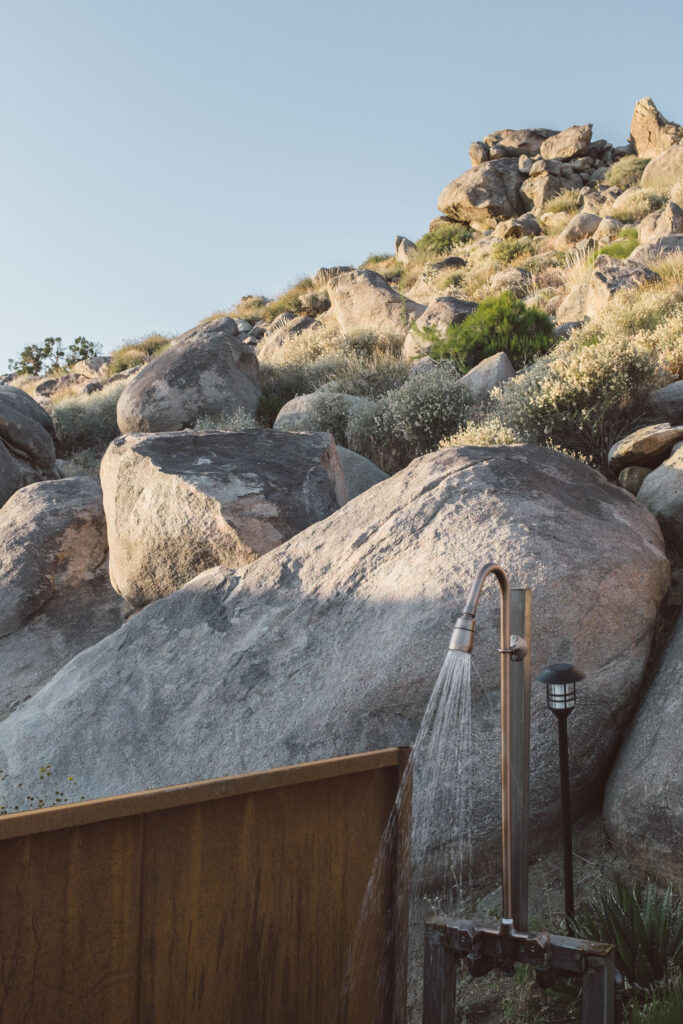 All custom-built, the two bathrooms and the kitchen feature tadelakt, a lime plaster technique from Morocco, creating a rustic aesthetic. The project was not only inspired by nature but also by the Japanese philosophy of wabi-sabi, which finds beauty in imperfections. Simple yet refined, Villa Kuro is an invitation to take time to relax and contemplate. villakuro.com
Photographs: Courtesy Of Stanley Yang Photography