Santa Monica designer Christine Markatos Lowe creates au courant interiors with a classic touch
Written by Jenn Thornton
"Work of art" might be considered a fairly rote turn of phrase these days, a maxim expressed from enthusiasm, but all too abundantly, it seems. Not everything is a work of art, surely. Unless you are interior designer Christine Markatos Lowe with a background in studio art, an M.F.A in Sculpture from the Art and Architecture School at the University of Pennsylvania, and mentorships with several industry giants—then you're an artist whose work qualifies in earnest.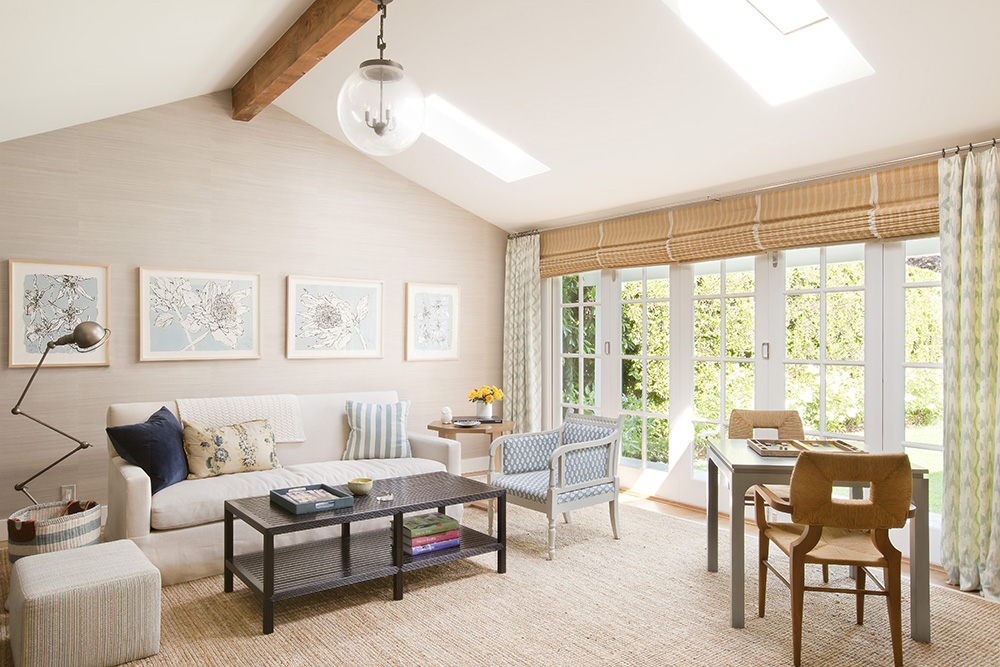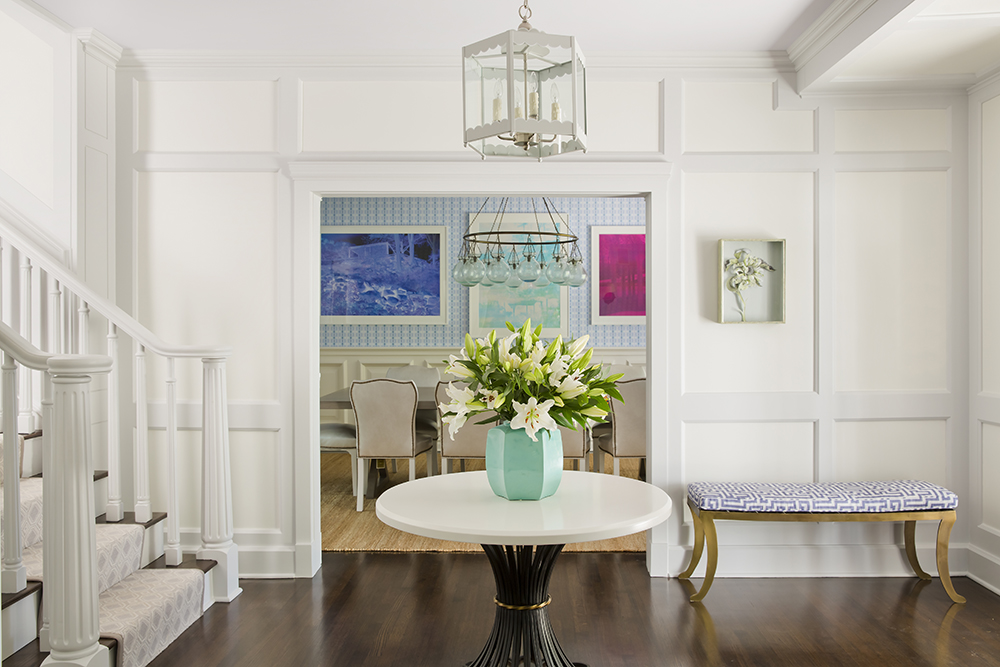 Trained in drawing, sculpture, and printmaking, it was Markatos Lowe's transformative post-grad position in architect Peter Marino's office that exposed her to a breadth of design she had never previously imagined. "I was hooked," says Markatos Lowe, who spent several years with "Mr. Marino" before moving on to engagements at top design firms across the country, including that of White House designer Michael S. Smith, in Los Angeles. With a wealth of experience under her belt—and it must be said a great deal of confidence in her own vision— Markatos Lowe set up shop with her eponymous practice, Christine Markatos Design, which she founded in 2005. The Santa Monica-based firm now services clients on both coasts.
Bringing a bright, sensitive energy to her projects, Markatos Lowe visualizes elegant, expressive spaces. Hers is a perceptive aptitude; one potently applied, but filtered through a sophisticated eye. There's the lovely sense of ease. Opposition and cohesion. The full run of color—using its spectrum, "from whisper soft to super saturated," is a bedrock of her style. Each of Markatos Lowe's designs, though singular, hinges on setting and sensibility. Does the project fit the client's lifestyle? Is it appropriate to the architecture?
Primary to her approach is detail. "As an artist, I was taught to look at the entire composition, including the negative space rather than just the individual elements," says Markatos Lowe, also a mother of two. "This point of view influences how I visualize my projects and ultimately edit the spaces." Highlights of this lustrously designed array is a recently finished estate in Santa Monica; a residence at the Four Seasons Hualalai; a duplex in Greenwich Village; the Katherine Kidd Boutique in L.A; and the recent remodel of a 1940's house in Malibu with sweeping views of the Pacific. Markatos Lowe also references an endeavor that taps into her penchant for palette; a home with a circular floor plan that allows for rooms surrounded by gardens, the colors of the which complement the hues of the rooms in "breathtaking" fashion.
With a rainbow of creative influences, Markatos Lowe says, "I find inspiration everywhere." In fashion, fine art and form in nature. In the work of branded maximalists Tony Duquette and Renzo Mongiardino. And right outside the window. "To me, Southern California design is defined by the special quality of light and the lush landscape," she says. "The projects I am most excited by allow me to play these assets off of each other in ways not possible in other geographic locations." She's made doing so an art. MarkatosDesign.com