As a youth, Aaron Kirman suffered from severe learning disability—including dyslexia and a speech impediment that prevented him from saying the letter "R". Despite the learning curve, Aaron entered the real estate ranks at age 18 while attending USC and never looked back.
Fast-forward to today, and the 39-year-old is one of the most successful real estate agents not only in L.A., where he is based but across the globe as well, amassing an exclusive client roster rife with CEOs, celebrities and royalty, selling $3.5 billion in homes to date. He also appeared regularly on CNBC's Secret Lives of the Super Rich, and was named the 12th top real estate agent in the U.S. by The Wall Street Journal in 2016 and is the star of the new CNBC show, Listing Impossible.
Aaron Kirman Net Worth
What is Aaron Kirman's net worth? Aaron Kirman's net worth is widely debated and is estimated to be anywhere between $10-$90 Million, but we think it's actually around $25 Million…see our calculations below.
As one of the most successful real estate agents in the world Aaron has sold over $7 billion in real estate in this career and regularly appears in the Top 10 list for agents in the U.S.
Here's some fun facts regarding Aaron Kirman's net worth:
1. How much Aaron Kirman makes in real estate commissions
Lifetime Sales Volume $7,000,000,000
Average commission per sale 2.5% = $175,000,000 in total commission sales
Assuming 85%/20% Broker/Agent commission split = $140,000,000 in agent commission sales
Average of $5,600,000 annual sales commissions per year over his 25 years
Let's assume he has been able to save 20% of his annual after-tax income which we estimate to have averaged $2.296 Million per year, so that's approximately $459,000 saved per year over 25 years = $11,480,00 total savings.
Now we need to add his real estate investments, retirement, and other investments which we estimate to be around $14-$15 Million.
And we think he's worth $25 million.*
2. How many active listings does Aaron Kirman have?
Aaron Kirman regularly has over $1 Billion in active listings for sale per year.
3. Aaron Kirman's biggest "guilty pleasure?"
Ordering pricey steak dinners from high-end restaurants for delivery to his home.
Aaron Kirman, president of Estates Division divulges to DIGS how he got into real estate, his personal residences, the secret of his success and tons more.
How Did You Get Into Real Estate Business?
I put myself through college selling real estate. When other kids were in school and partying, I was working and obsessed with real estate and doing deals. I fell into a cool niche selling architectural homes by R.M. Schindler and John Lautner, and people started to recognize my name.
Then I was an executive and ran the architectural division at Hilton & Hyland for about nine years, and shifted into the estate division at John Aaroe Group about five years ago. Now, we have the largest market share of the most expensive homes in the country.
What is Your Real Estate Focus Now?
It just continues to grow with some of the country's most expensive estates. We recently sold the Danny Thomas estate for $65 million, which was the second-highest sale in Beverly Hills. I now have about $650 million in active inventory. We have five estates above $50 million; I like to specialize in uber high-priced and very unique homes. I'm also working on building my team, which has been a fun challenge.
We have about 30 on our team. I've been selling solo for many years, and now have the dynamics of a team. I like to call them my kids, even though some are 60 years old. I like to watch their careers grow; it's been inspiring for me. They need me, and my portfolio and contacts, and I can teach them.
Tell Us About Some of the Homes You Have in Your Inventory Right Now.
Some of my actives include the Edie Goetz estate in Bel Air for $79 million (where the socialite lived and hosted extravagant parties), and an $85 million mansion in Beverly Hills that both Cher and Eddie Murphy lived in at one time. From there, I have a stunning $60 million compound on the ocean that was in a TV show and has been leased by some of top celebrities in the country, and a gorgeous, uber-modern $49 million house owned by fashion designer Charles Park of Sugarlips.
I also have a bunch of beautiful moderns priced from $20 million. I still love listing some of my old stuff, like a beautiful Richard Neutra in Hollywood Hills. It has significant architecture, and I'm looking for the right buyer who's going to restore it.
Who Are Some of the Most Memorable Personalities You've Worked With?
I've worked with sheiks from the Middle East, Kuwait, Qatar, Saudi Arabia; celebrities from Orlando Bloom to Rihanna to Nicki Minaj; and fashion designers like Jeremy Scott. Everyone is so interesting, and they all have a unique story. What's fun is the diversity, from royalty to celebrities to CEOs to just ordinary people. I also love helping my friends buy their houses and seeing the growth of some of my friends. I've represented some friends who were buying starter homes 20 years ago and now they're in $15 million houses.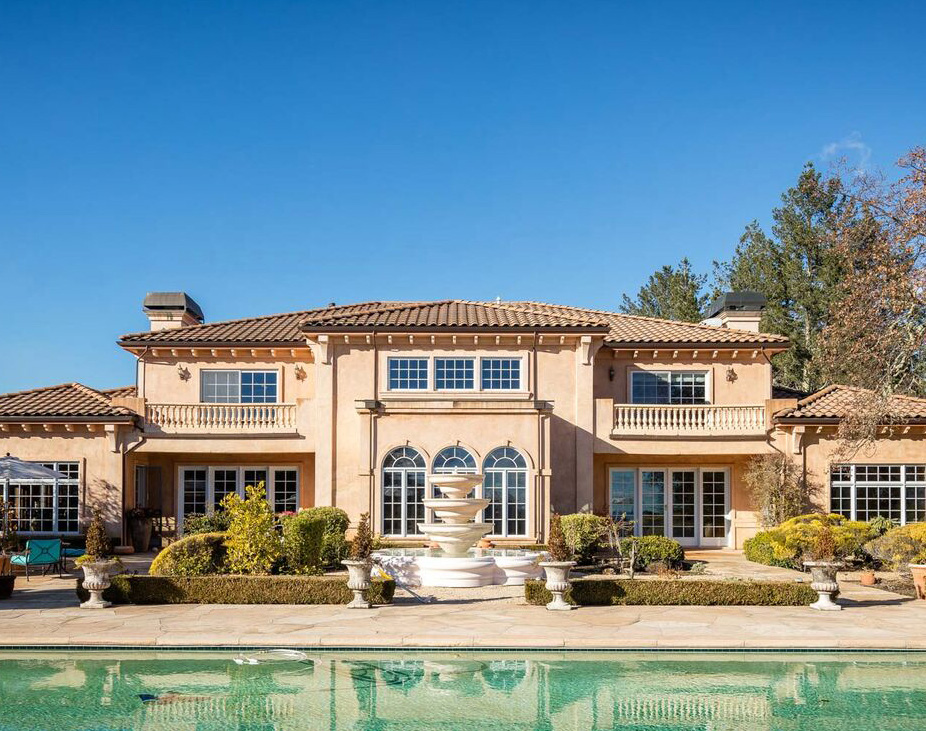 Is There One Type of Architecture That Particularly Appeals to You?
I'm personally a big fan of Mid-Century homes. Houses done in the 1960s, and sometimes '50s were so advanced and ahead of their time, with walls of glass and indoor-outdoor spaces. Some of those architects were masters at figuring out the right house to put on the right site. Lately, I've been a fan of transitional architecture, where you have a traditional style and more modern interiors. I've seen a lot of that during my travels in Europe.
What is the Hot Area Right Now?
Los Angeles is the hottest real estate market on the planet; it's crazy how hot our market is. There is so much wealth all over and so many people from across the globe—from Europe, Asia, and the East Coast—are pouring money here. L.A. is hotter than New York and other markets that used to be bigger. We have some of the most expensive sales in the world right now in Bel-Air, Beverly Hills and the Hollywood Hills.
The price increases we've seen to date are astronomical. We have had four sales of about $100 million, and that's crazy. We never would have been close to demanding those dollar amounts 10 years ago. It's amazing, and it's only going to go up. L.A. is cheap, according to the world market. You get so much bang for your buck here for whatever your budget is: more land and space, and that's what's driving our market to be so good.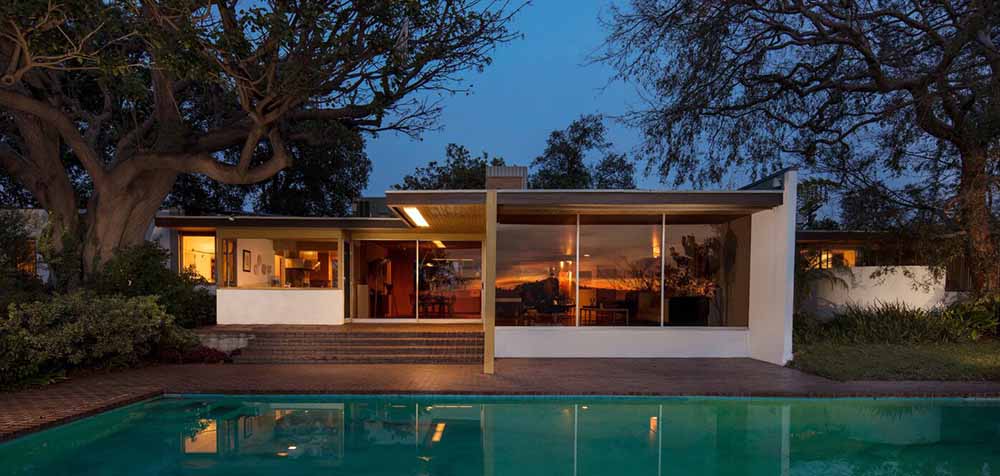 What Are the Most Valuable Amenities People Are Seeking?
One is privacy, which is the most important desire for people with wealth, and the second is grounds or view. We have sold homes with almost every amenity possible—from theater-sized media rooms to wine cellars that could hold 80,000 bottles—but, primarily, people want land, privacy and a view.
Describe Your Dream House?
I sell really big, gorgeous, opulent homes…and I like simple, beautiful homes. I live in a high-rise, and I just bought a house in Beverly Hills with walls of glass. It's a modern house with a pool, great indoor-outdoor flow and an open floor plan, and it's great for entertaining and living a happy life. I personally don't have a desire to live in a huge house, although I do love to sell them.
What's Your Favorite Part of Your Home?
I love my master bedroom; it's my retreat—my space where I have my privacy and my time alone. There's nothing like being able to go home and rest in your room at night. In my high-rise, I love my view. I'm on a high floor and can see the entire city—from Downtown to Century City—and that's also pretty great.
What Does Luxury Mean to You?
Being able to live the life I choose to live. That doesn't necessarily come in the form of material objects. I'm blessed to have pretty much any material object I desire, but it really means to live a great life and to spend time with friends and family, to eat well, and to travel and see the world. I live a very wonderful life that is well-rounded, and I'm proud of that. It's not easy to do that at the level of real estate I do. I take time for family, friends and myself.
To What Do You Attribute Your Success?
In general, successful people are very strategic; you have to be. You have to be ahead of the curve, and able to make the curve. You have to be creative. Successful people don't want to follow the pack, but they have to be ahead of the pack. Strategic alliances, partnerships, and teamwork also are important. Marketing and advertising are super important as well. Even print; people say print is dead, but I disagree. People still love to read, and that's what sells.
Tech is uber important in the national and international world; we're spending more energy and money on that. Social media is super important, and continuing to develop contacts and the networks we have. Taking time to tell stories about the properties and clients, even ourselves, is important. I always like progressing and finding bigger and better ways to do something.
What's Your Best Piece of Real Estate Advice?
The world has changed, and it's a really competitive business. But, if someone wants to get in it, they need to be passionate and prepared to work super hard and find what is going to make them different so they will stand out from the crowd. The main piece of advice is you should specialize in something and be unique, and if you do that, you will have a great chance at success.
For me, I like to tell the story of someone with a modest upbringing who had challenges growing up, and for the grace of God and luck, has sold $3.5 billion of homes to some of the most famous people in the world. I like people to know that they can do whatever they want to do with hard work. It's not always based on who you know and having a privileged background.
I look back and I'm super grateful, and sometimes I pinch myself and say, 'Wow, I did it." But I always knew I would and I feel like we've just begun. I'm not sure where we're going, but we're just beginning.
What Do You Enjoy Doing When You Aren't Working?
I love to travel and explore the world, and I meditate every day. I love dinners with friends; I just spent a Sunday by the pool with lots of friends. I love to be by the water, whether it's a pool or the beach. I also love to bike ride. I just like to live.
What Does the Future Hold for You?
We're doing a lot of TV these days. I'm a spokesperson for CNBC's Secret Lives of the Super Rich. I love getting interviewed on TV about where the market is and where we're going. I also love building a team that's already one of the most knowledgeable and successful in the country and getting bigger and better every day. I'd like to expand our market share. We have the best inventory in L.A. and abroad, but I would like to develop more international and national alliances.
Want to see how the super rich live? Check out Aaron Kirman's exclusive listings.
Photography Courtesy of Matthew Momberger and Michael McNamara
*The information provided within this article is for general informational and educational purposes only. The author makes no representations or warranties, express or implied, about the completeness, accuracy, reliability, suitability, or availability with respect to the information contained in this article for any purpose. Any use of this information is at your own risk. The author and publisher disclaim any liability in connection with the use of this information.