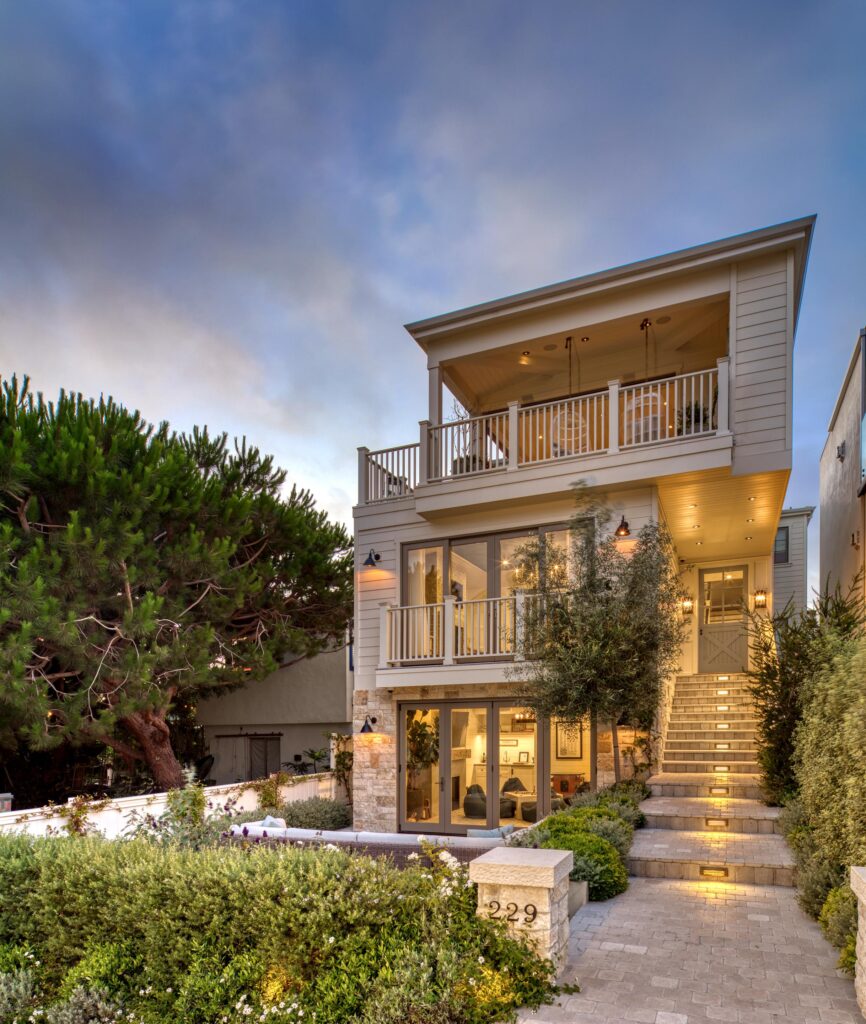 White Sands Design | Build Crafts a Traditional Home with a Perfect Balance of Au Courant Coastal Elements
White Sands Design and Build is a Beach Cities design-build firm that's been building a refined portfolio of custom residences—from foundation to furniture—since it was founded in 2008.
One of them, modern farmhouse-style home in Manhattan Beach, is a testament to the team's success in creating luxe new properties flush with interesting architectural features and high-tone, custom details.
In the case of this home, construction and the shaping of its design aesthetic, right down to the furnishings, were executed in-house at White Sands Design and Build, while Nagy Bakhoum of Obelisk Architects was brought in to create the architectural plan.
"I would call it Modern Farm House," says the firm's principal interior designer Hawlie Ohe of the home's style, "but when I was designing this house I wanted it to have sophistication and authenticity to it."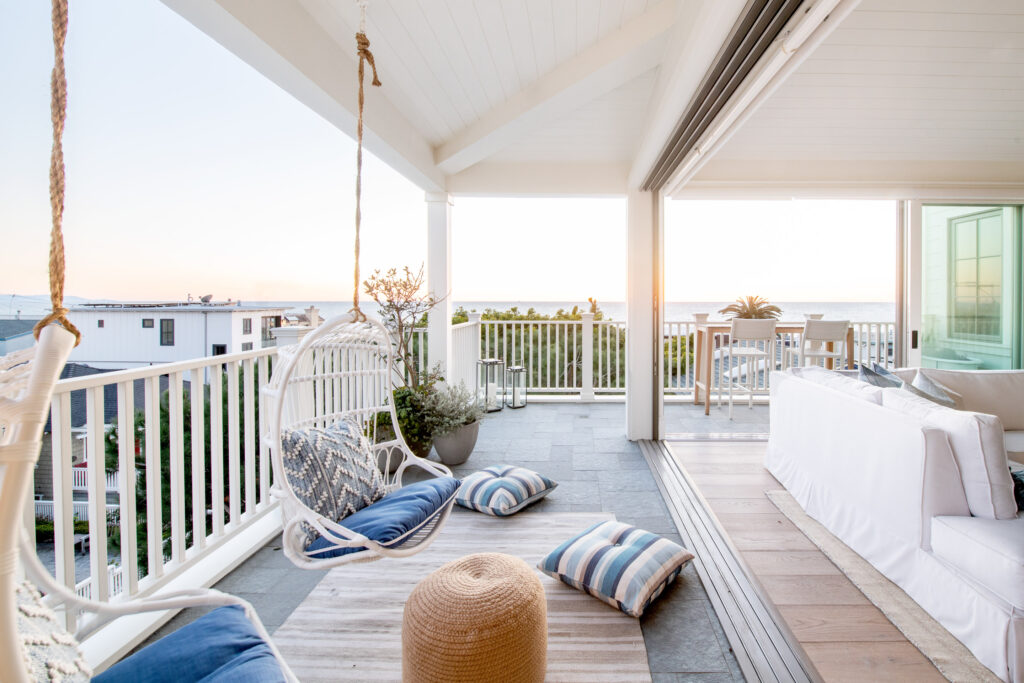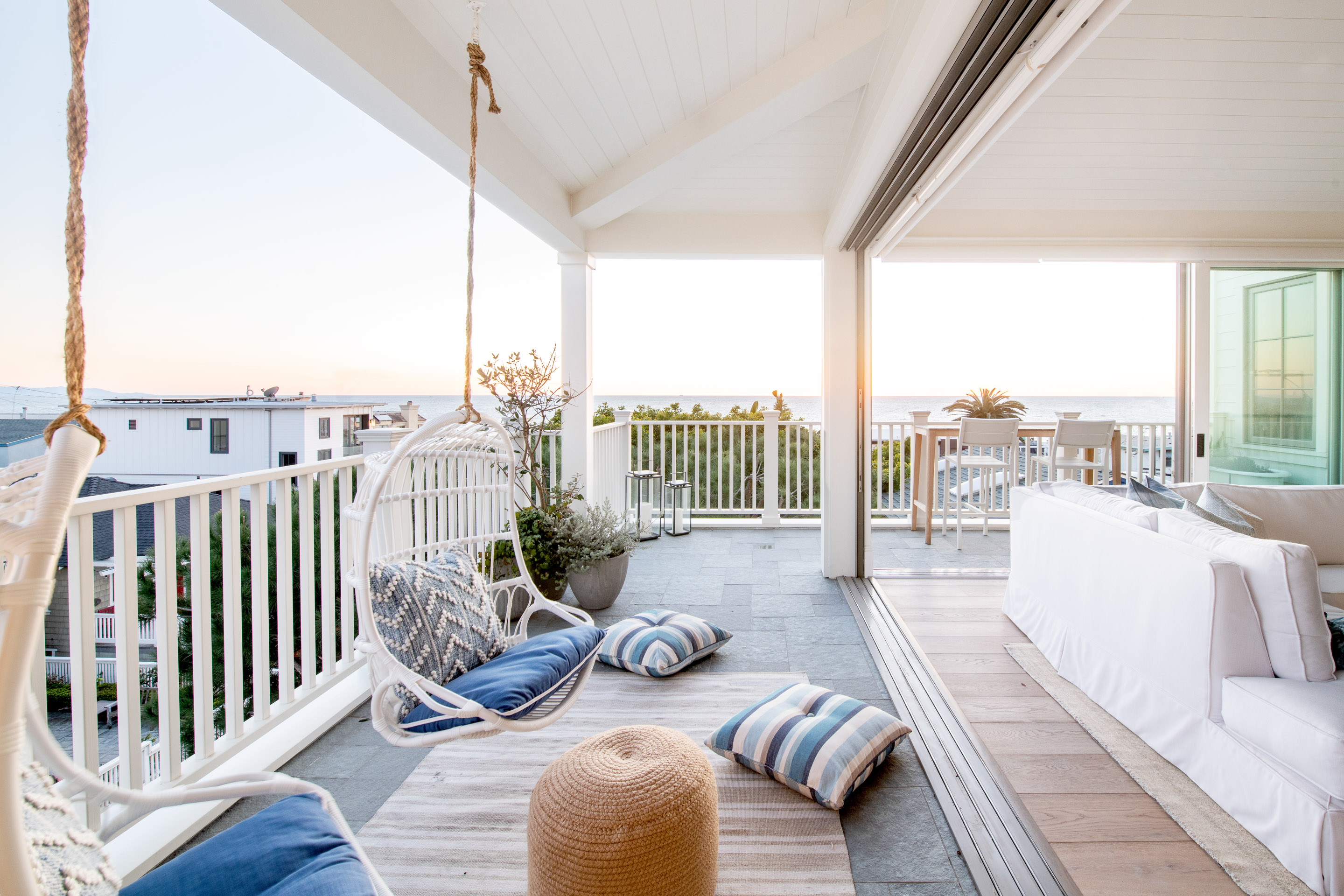 The pulled inspiration for lighting and color schemes from her ancestral farm in Norway, while antique French farmhouses were often the influence for the classic crown molding and baseboard found throughout the home.
The goal was to create a place that looks as fresh today as it might in 100 years. To that end, the residence hosts classically rich details like Carrera marble, porcelain, and European white oak, which mingle with beachside essentials: an open floor plan, generous scale, and lots of sunlight and fresh-air spaces.
Adding to the home's allure is its prime Manhattan Beach location: near the crest of a particularly appealing walk street with a wide, gentle walkway that leads down to the beach, it's just a three-minute stroll from the front door. Downtown, with its boutiques and dining spots, is only five or six minutes away on foot.
Not surprisingly, the nearly 5,200-square-foot home with five bedrooms and five and a half bathrooms was snapped up by a buyer whose interest was piqued during construction.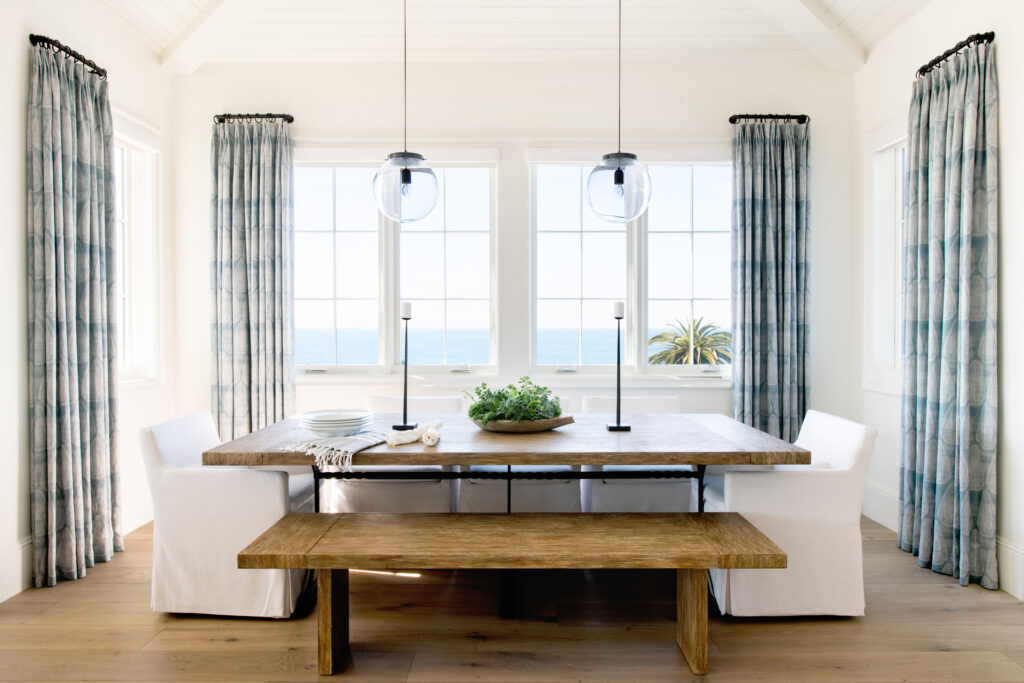 "It demonstrates the level of skill we have as a team," says Hawlie Ohe, praising the firm's lead general contractor and founding partner Michael Capobianco for his design-focused building approach.
"When everyone's really focused on the details," she adds, "that's when you get a showpiece."
For Bakhoum, whose residential portfolio reveals a knack for working across architectural styles, from contemporary and Mediterranean to traditional, this project was about creating a home faithful to its style, yet perfect for its time and place.
"Whatever kind of architecture we create," he points out, "we want it to be amongst the best of that vernacular. We try to achieve something that is good and identifiable and makes a strong statement for its style."
A traditional style such as the farmhouse, he points out, "tends to be more closed off and separated—impractical for this site."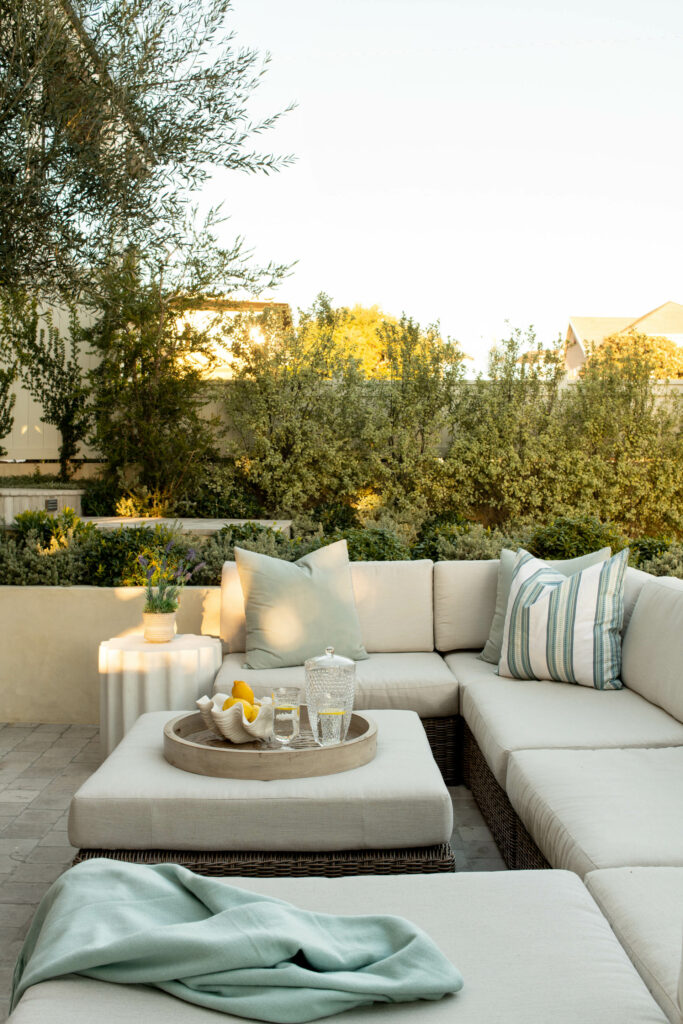 "You want to create the same language of architecture," he says, "but you want to do it with open spaces."
On the uppermost floor—where one finds the everyday spaces of kitchen, dining areas and living room—the glass walls facing south and west can disappear, opening the home to a glorious Pacific Ocean vista providing a constant shift of light and inspiring natural beauty. Stepping onto this level is a show-stopping moment that Hawlie Ohe enhanced with picture windows framed with drapes made from Susan Connor fabric.
"The blue is the same color as the ocean," she notes. "It enhances the ocean and draws your eye out there." A wrap-around deck with bluestone floors extends this floor with extra play areas, a stone-clad exterior fireplace and a peaceful seating area perfect for waking up over coffee or lingering over the sunset hours.
Impossible to miss is the home's expansive kitchen where a custom, gleaming vent hood and French-style double ovens serve as focal points, reinforcing the farmhouse theme, along with an oversized blue island topped with glossy porcelain material.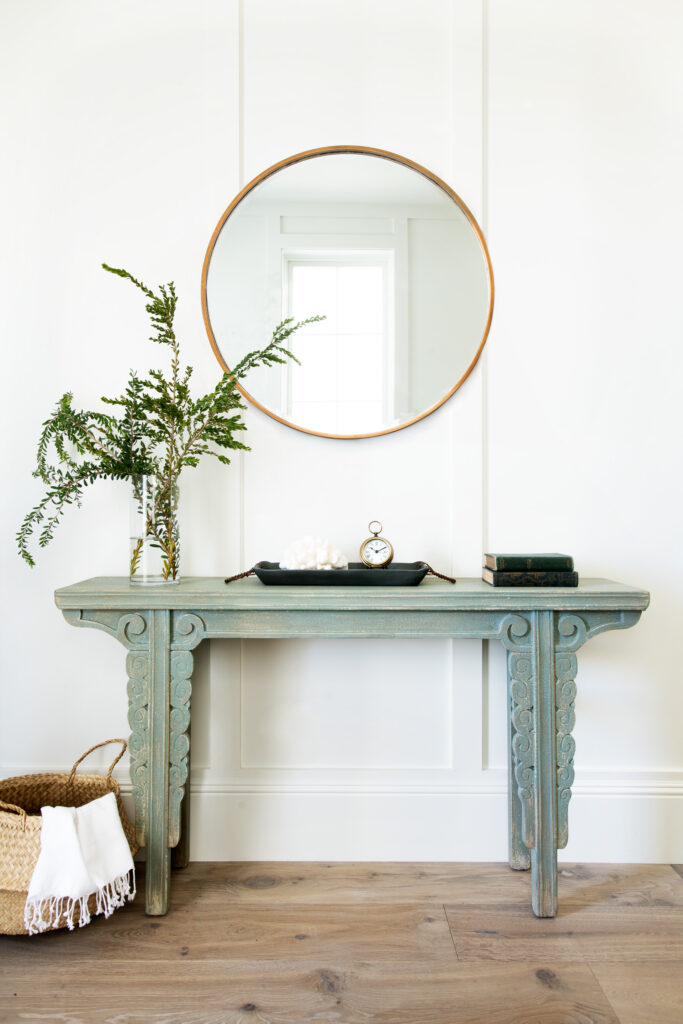 "We're big fans of using porcelain because of how easy maintenance it is," says Hawlie Ohe, who also used the material on the counters. Meanwhile, the kitchen backsplash is a slab of Calacatta marble, exquisite in its soft white hue and subtle veining.
The success of the home is in its skillful balance, with modern-day coastal elements integrated into its traditional foundation at every turn.
"You're able to bring in a lot of natural, beachy elements into that aesthetic and it feels right at home," Hawlie Ohe says of the mix.
One sees this at first glance at the exterior, which is clad in stone, stucco and shiplap, and features a homey, Dutch split-door, painted a cheerful soft-blue hue and surrounded by a decorative casing that is mirrored throughout the home's interior.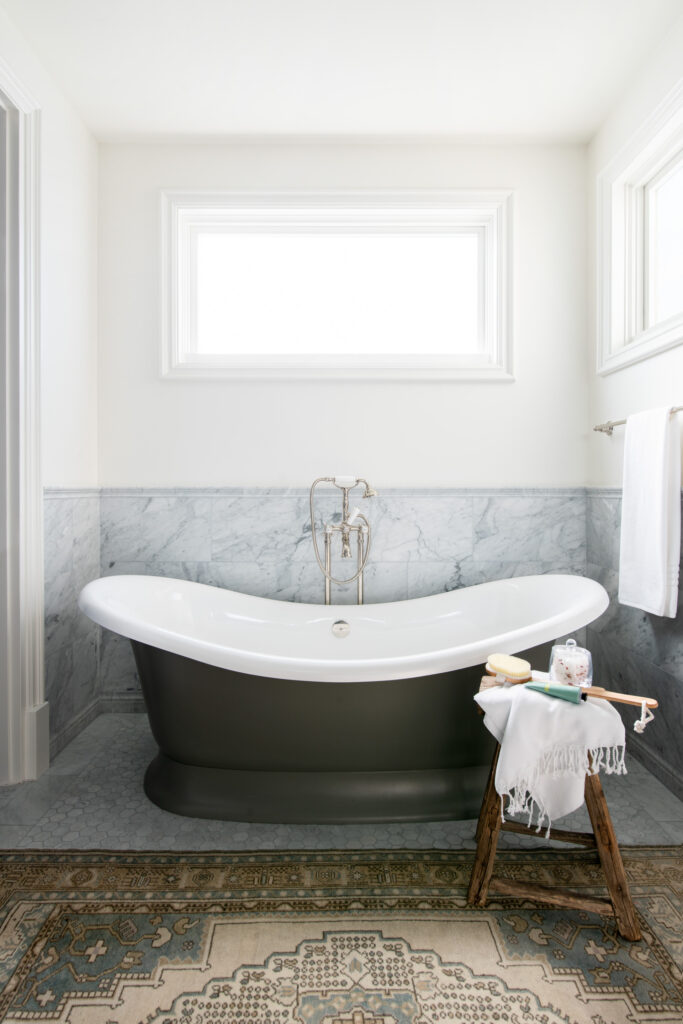 One sees it in the powder room ("one of my favorite rooms in the house," says Hawlie Ohe), where a floating block vanity of Calacatta marble creates a luxurious visual counterpoint to the pale, Alder wood shiplap that covers the walls. Or at the beach-level patio, a place with antique-gray stone floors that merges with the indoors as cleanly as it does due to disappearing walls and matching stone floors inside.
"It's arranged so you have views of the ocean as well as into the house," says Hawlie Ohe of the space.
Step inside, and you're in an elegant room warmed by a fireplace and hand-distressed box beams. Step outside, says Hawlie Ohe, for that really true California experience: "Yet you really feel like you're in the same room."
Exactly.
Lee LeGrande and Matt Pernice
of NW Real Estate Brokers
310.546.3468
Cover Photo: Paul Jonason, Article Photos: Lauren Pressey