Roman Aroma brings an authentic taste of Italia to the South Bay
Written by Constance Dunn | Photography by Paul Jonason
The tradition of the Italian gran caffé is of a welcoming local place where one can cozy up to the bar, order a rich espresso and enjoy it while reading the paper or chatting with neighbors. The fine tastes and friendly feeling of such a place have been imported, all the way down to fine Italian beans, to the South Bay via Roman Aroma. The chic and breezy stop is located in a newer development tucked off Catalina Avenue in Redondo Beach—a few minutes' stroll from Harbor Drive and Dive N'Surf.
There are fine espresso beverages, including those concocted with chocolate and gelato, plus iced cappuccino or granita di caffe' con panna (coffee slush with whipped cream) if your favorite pick-me-up is cold. Behind the case you'll find a rainbow of creamy gelato, fruit sorbets and authentic Italian desserts. If you're a cannoli lover who craves the real thing, do swing by—Roman Aroma's version is handmade, with a gently textured tube and creamy ricotta filling.
Enjoy your break in the spacious courtyard or saddle up to a sleek bistro table indoors with a tasty bite served by the cheerful Italian staff. There are flavorful arancini (stuffed risotto balls) available, along with fresh smoked-salmon salads, house-made caprese sandwiches and hearty wedges of prosciutto-filled lasagna.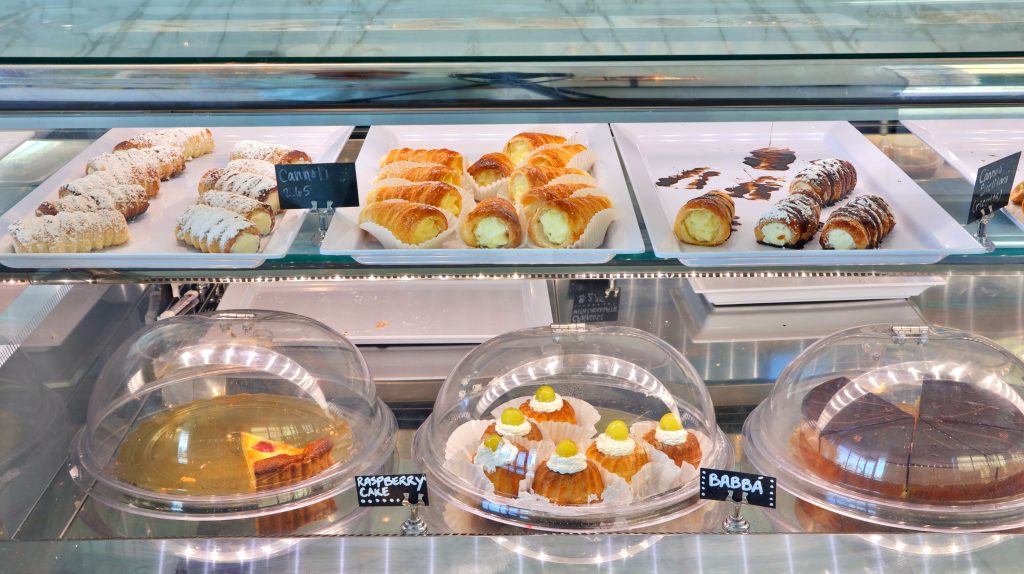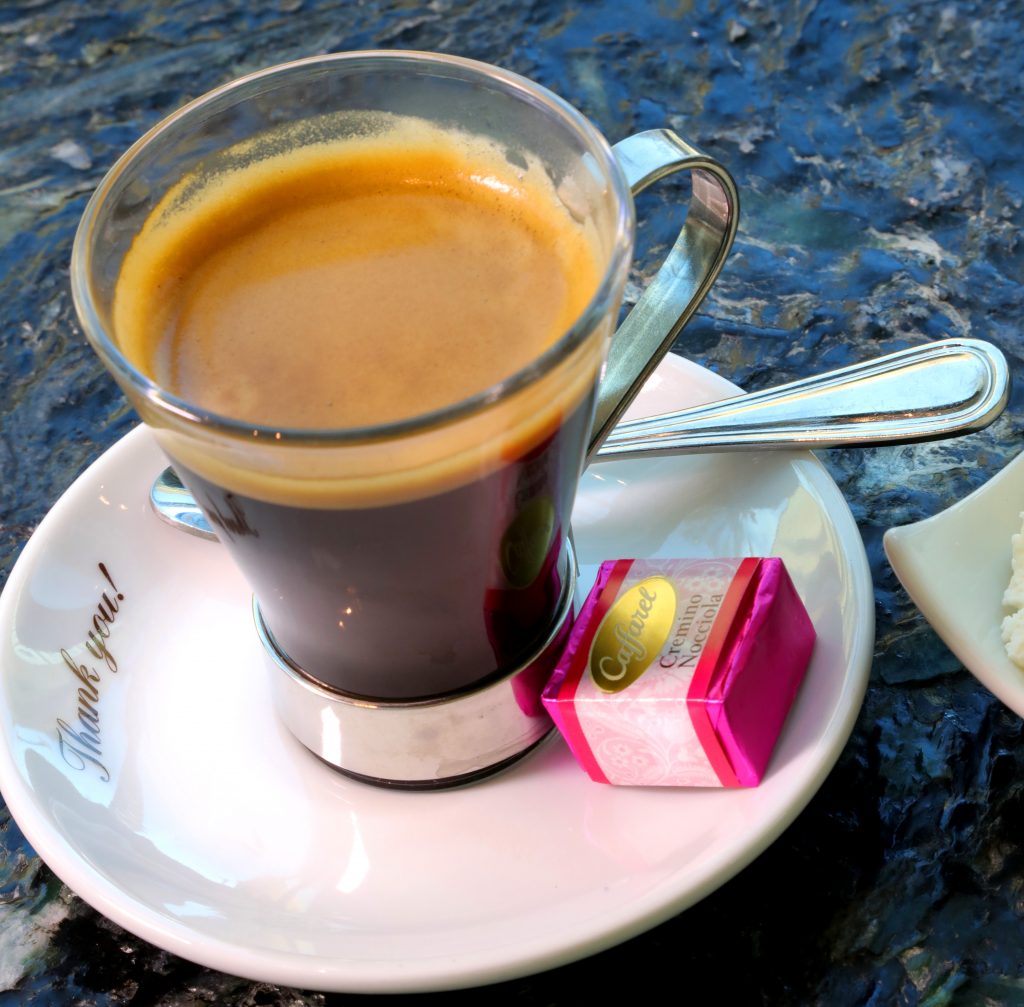 ROMAN AROMA
903 N Catalina Avenue, Redondo Beach, CA 90277
310.318.1746 | RomanAroma.com