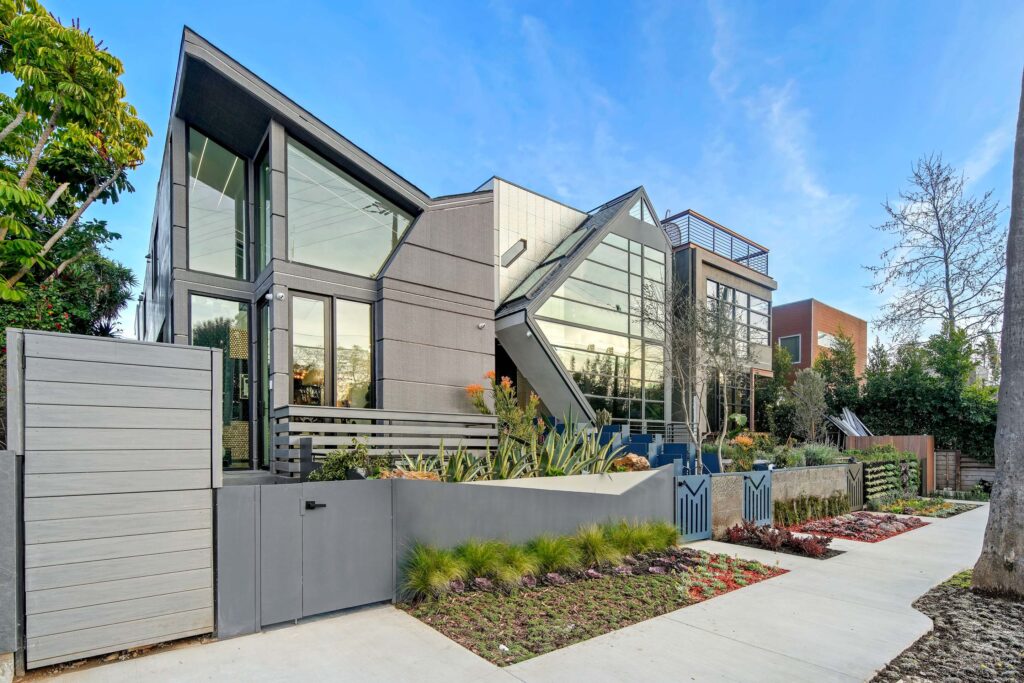 In Venice, 840 California Street is a Three-story Glass and Steel Single-family Home is Part of a Trio That Offers a Modern Twist on San Francisco's Iconic Painted Ladies
In Venice, this three-story glass and steel single-family home is part of a trio that offers a modern twist on San Francisco's iconic Painted Ladies.
Co-developed by Alon Zakoot of Alon Zakoot Design Studio and Michael Vaknin, The Glass Ladies are three avant-garde properties ideally located at 836, 838 and 840 California Street in Venice, California.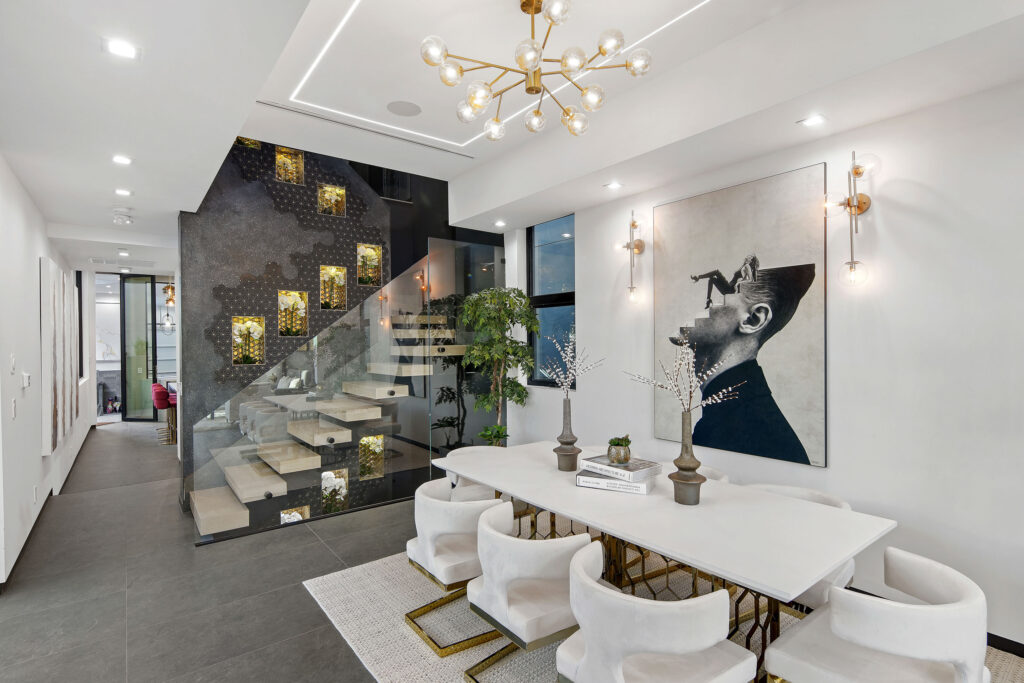 "Utilizing vertical space, we have taken the exterior entertaining area from the street level to the rooftops capitalizing on the fresh breeze and 360-degree views of the ocean, 1,000 palms, and of the snow-capped mountains even in the sunny Southern California community of Venice," says Alon Zakoot.
The first of this trilogy, Lucia, is situated at 840 California St. and listed for $6,200,000. It is spread over 4,200 square feet and comprises five bedrooms and five bathrooms.
A voluminous foyer with exotic patterns, texture, and color is an invitation to discover the rest of the interiors consisting in the formal living room, kitchen with double-waterfall island, and indoor/outdoor lounge with bar, complemented by the exterior area with a barbecue and saltwater pool.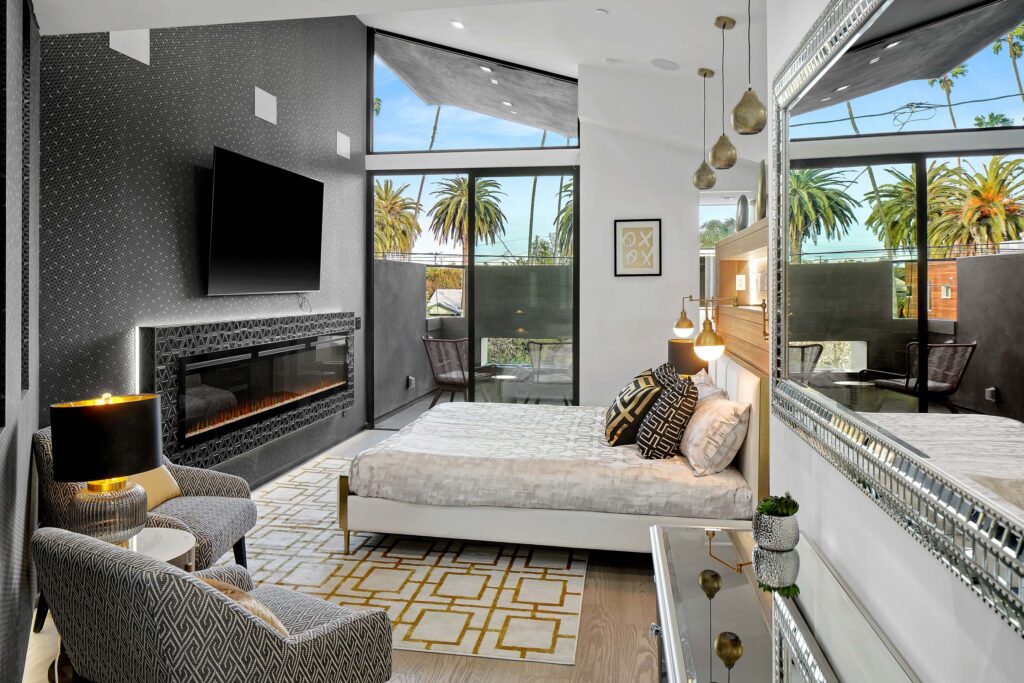 Upstairs hosts the primary suite with a walk-in closet and private balcony as well as three bedrooms. The 839-square-foot rooftop features two outdoor kitchen areas and an underwater viewing window to the pool, plus a theater with a built-in mini bar.
"When it comes to high-end, one-of-a-kind custom homes, I love exploring a building's personality, and take it quite literally," says Alon Zakoot.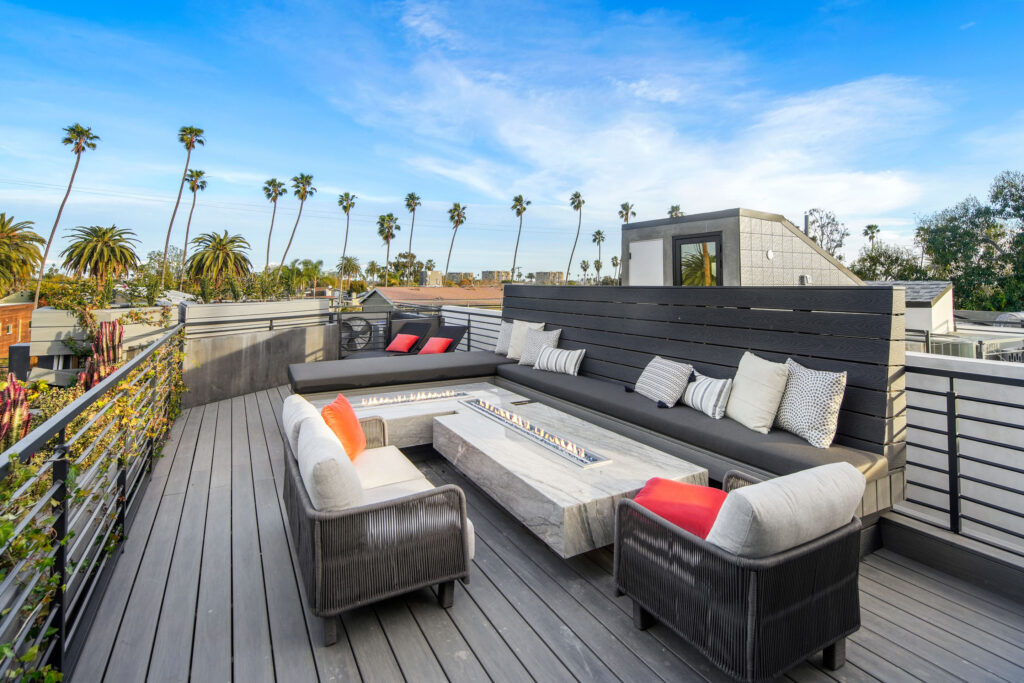 "When you visit a home, you should feel the presence of the space: inspired, livable, prestigious and uniquely its own. Lucia, Lady of Luxe evokes a sense of character that is not intended for the average homeowner, with some disregard to conventional design theories. I created an authentic exploration rather than an attempt to check all the right boxes."
For agent Sally Forster Jones of Compass, the success of this new three-home collection lies in each home's design which, she says, matches the "effervescent vibe and cultural landscape of this rejuvenated and beloved beach town in its own special way."
Sally Forster Jones | 310-579-2200 | DRE# 00558939
Compass | sallyforsterjones.com
List Price: $6,200,000
Images: Noel Kleinman