In Crystal Cove's Ultra Exclusive Community, 46 Deep Sea a Custom Estate is 95% Self-sustaining and Technologically Smart
Perched atop Newport Coast's ultra-exclusive second gated community in the prestigious Crystal Cove, 46 Deep Sea is a testament to the art of luxury living. This custom, newer build is a masterpiece that took nearly five years to create, showcasing superior construction, unobstructed sweeping ocean views, and meticulous detail and craftsmanship in its structure and design.
From the moment you step inside, you are greeted with an abundance of rich elements, textures, and refined elegance that will leave you in awe. With over 14,000 square feet of living space, the property features six spacious bedrooms and ten exquisitely designed bathrooms. The house is a true work of art, embodying the finest stylistic essence of a five-star resort, both inside and out.
One of the standout features of the property is its energy independence, using state-of-the-art technology to create a self-sustaining home that is ultra-smart. It is 95% self-sustaining, ensuring that you enjoy the ultimate comfort while maintaining an eco-friendly lifestyle. The house features a fully equipped kitchen, ideal for catering, a 3500 SF garage with four charging stations, and a guest suite in the basement, providing ample space for all your needs.
The living room with its fireplace and disappearing wall to the outside creates a welcoming ambiance and offers direct access to the terrace. The fully equipped kitchen, dining area, movie theater, exercise room, and game room with a built-in bar and glass-enclosed wine-storage wall are just a few of the features that make this home stand out.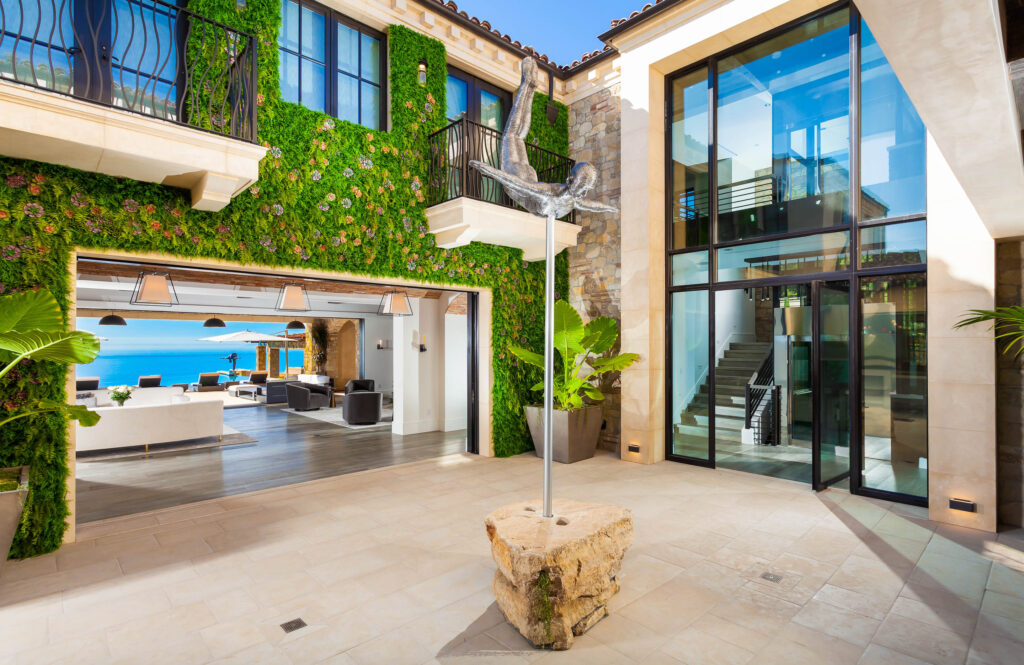 The 3,500-square-foot garage is designed with four charging stations, ideal for electric vehicles. Meanwhile, the 78-foot triangular infinity pool, featuring a custom glass wall, provides a stunning view of the ocean while showcasing superb landscaping and lush tropical foliage. The covered patio and barbecue area with an outdoor bar give the feeling of being in a resort, offering the perfect place to relax, unwind, and entertain guests.
As you head upstairs, the calming neutral palette continues, offering a tranquil and serene atmosphere. The primary bedroom features a sitting area, a walk-in closet, and a luxurious bathroom with a shower and soaking tub, perfect for unwinding after a long day.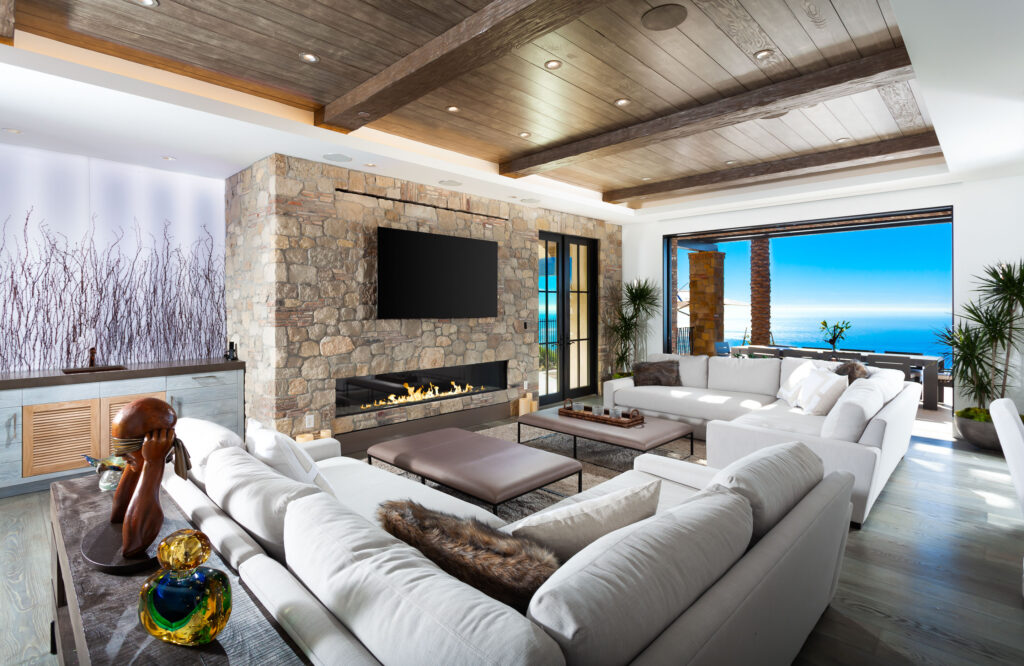 "This unbelievably exquisite estate is 95% self-sustaining and energy independent, using state-of-the-art technology," says agent Garrett Weston. "It showcases meticulous detail and craftsmanship and is a rarity in one of Newport Coast's most exclusive locales."
46 Deep Sea is a picturesque home that represents the ultimate in luxury living, offering a perfect blend of sophistication, elegance, and eco-friendliness. If you are looking for a stunning and luxurious property that showcases superior construction and unobstructed ocean views, then look no further than this exceptional estate in Newport Coast.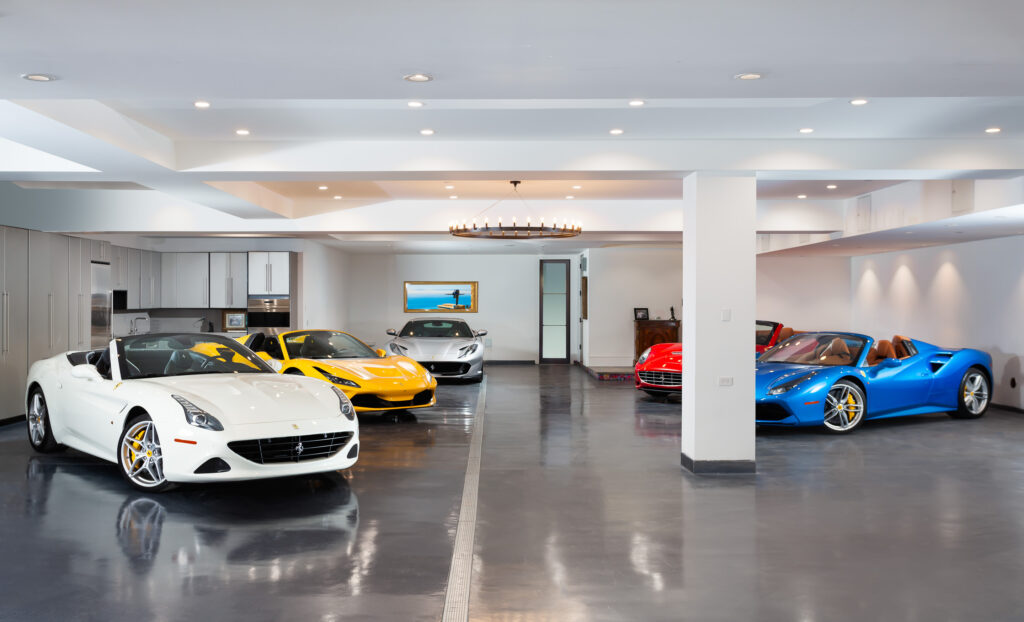 Garrett Weston | 714.425.6904 | DRE# 01385026
Coldwell Banker Realty
List Price: $58,888,000
Images: Jon Encarnacion