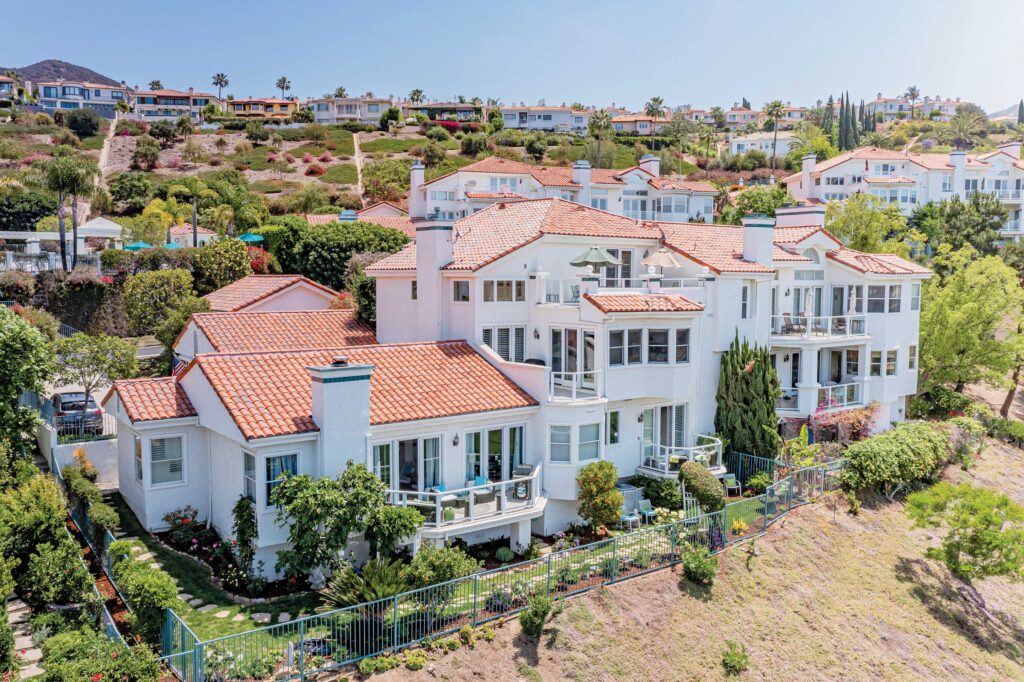 The Sun-splashed Palisades Highlands Residence 2016 Palisades Drive of a-list Producer Edward R. Pressman is an Ideal Place for Basking in Bird's-eye Panoramas of the California Coast
Cruising upwards along the broad streets of the Palisades Highlands you can feel relaxation set in. Turn into Vista Catalina, an exclusive enclave known for high-altitude panoramas of ocean, mountains and canyon—just a 5-minute drive from PCH—and the feeling deepens: You're home at last.
"Morning sunrises, daytime vistas and moonlit nights provide endless inspiration," says agent Laura Klein of the kaleidoscope of striking views and coastal light surrounding you at one of the best addresses in this community: 2016 Palisades Drive in Pacific Palisades.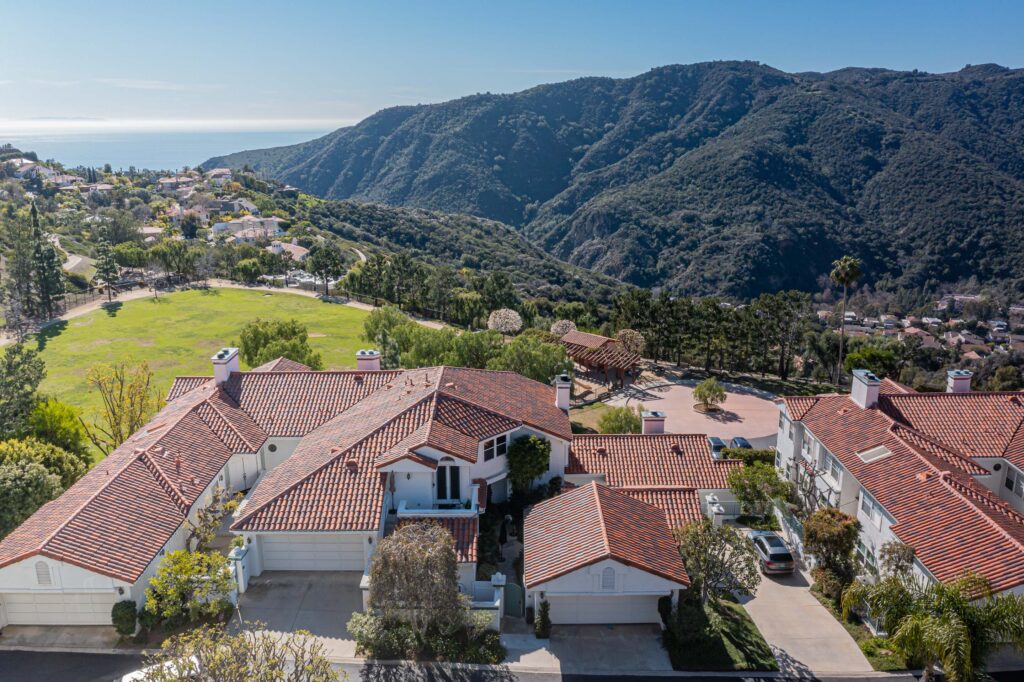 2016 Palisades Drive is the residence of veteran film producer Edward R. Pressman, whose legion Hollywood credits include Wall Street (1987), The Crow (1994), and American Psycho (2000)—and once inside the gate of this 2,871-square-foot townhome, you're in a private sanctuary.
Lush landscaping leads into the airy 3-bedroom, 3-bathroom residence and main living spaces. Expansive windows spill brilliant sunlight throughout, filling the heights of the double-height ceilings soaring over the living room's Paul Frankl style décor reminiscent of "old Hollywood" and a cozy fireplace featuring a mantel with beautiful Ann Sacks tile.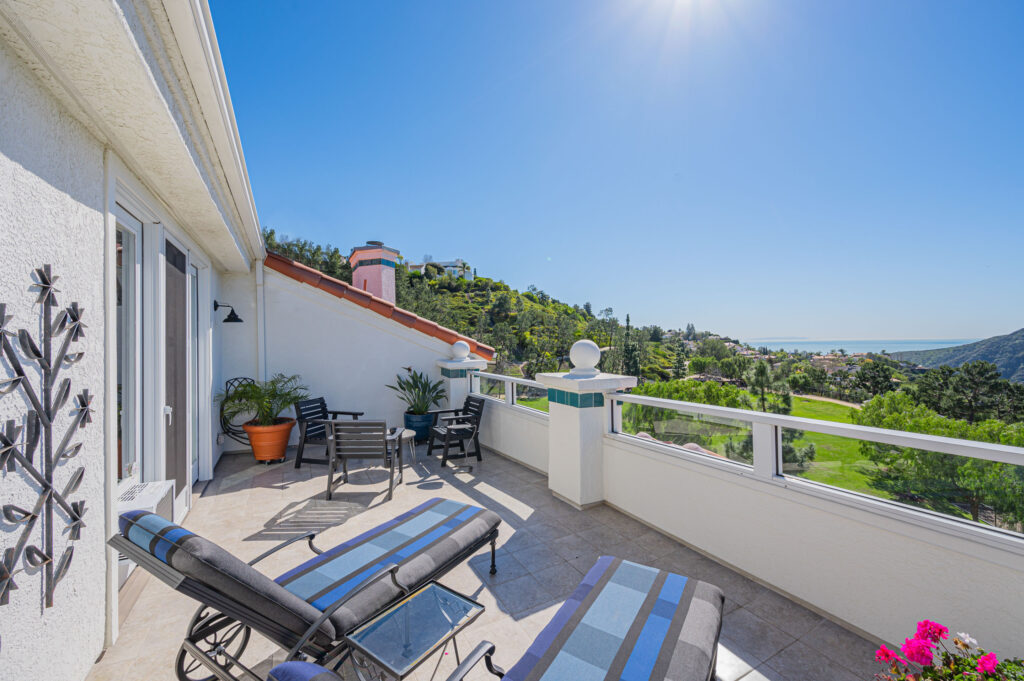 Textured tile floors continue to the formal dining area as an elegant chandelier casts a soft glow as you step into the kitchen. With views from every window and an adjoining balcony, wake up over coffee and fresh morning air overlooking free-flowing green vistas and a twinkling sea. Designed for the avid cook, the chef's kitchen displays a suite of high-end appliances, including a 5-burner range, refrigerator, dishwasher, and double ovens.
Sunset hours are particularly brilliant; friends and family congregate along built-in seating and the charming balcony to gaze upon the ocean and canyon in the evening vivid golden light, followed by the mesmerizing moonlit night.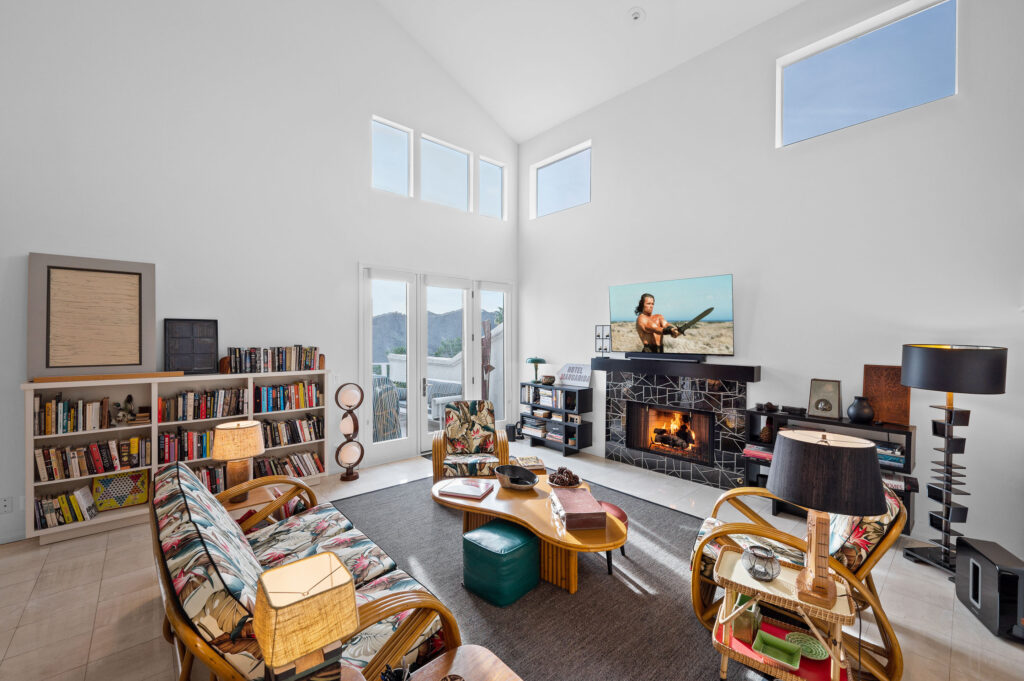 For a different take on this Eden-like expanse, head to the peaceful den upstairs—where Mr. Pressman housed mementos from his decades-long career—opening onto a spacious terrace, with breathtaking expansive views.
The ground floor primary suite features extensive bookcases and an adjoining courtyard, drawing you outside no matter the hour. A walk-in closet is among the features, and so is a roomy bathroom with a soaking tub and steam shower. There are two more sunny bedrooms, one with a fresh-air balcony, creating a family-friendly cluster of sleeping spaces at one end of the home.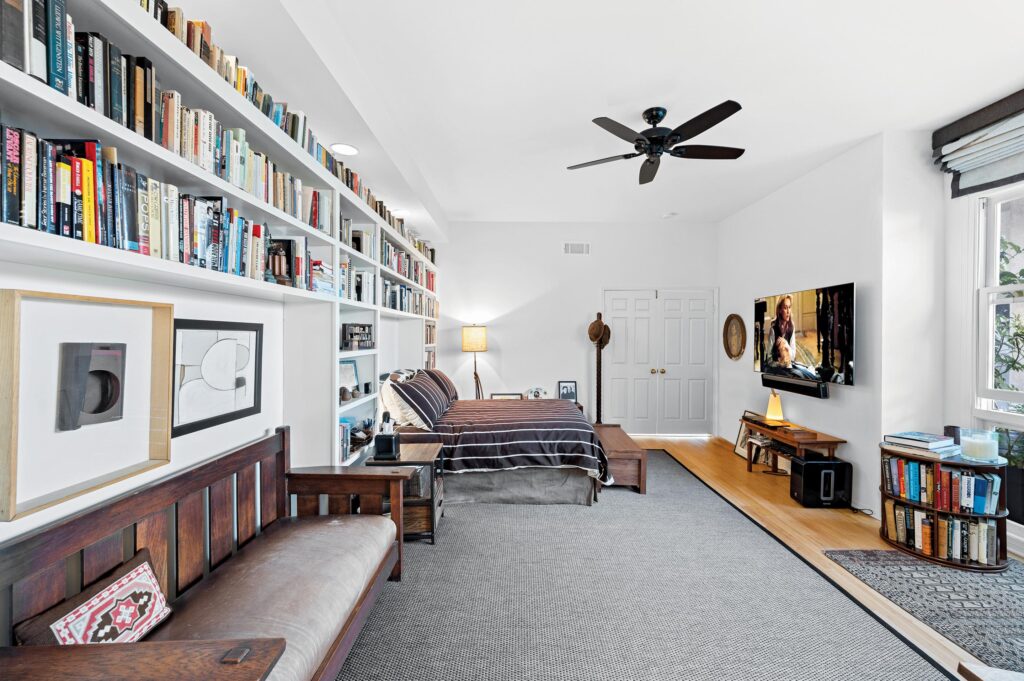 "The expansive layout, voluminous ceilings and windows, and several balconies create an ambiance of indoor-outdoor living where sunshine and breezes flow," says Laura Klein of the atmosphere.
Amplifying this unique getaway feel is a private neighborhood pool & spa and a sprawling green park, steps from the home—all the better to enhance the feeling that you're truly in a world of your own.
Laura Klein | 310-729-2470 | DRE #01435968
KRE + Associates
List Price: $2,295,000
Images: Courtesy of Jonathan Paris, Visual Open House