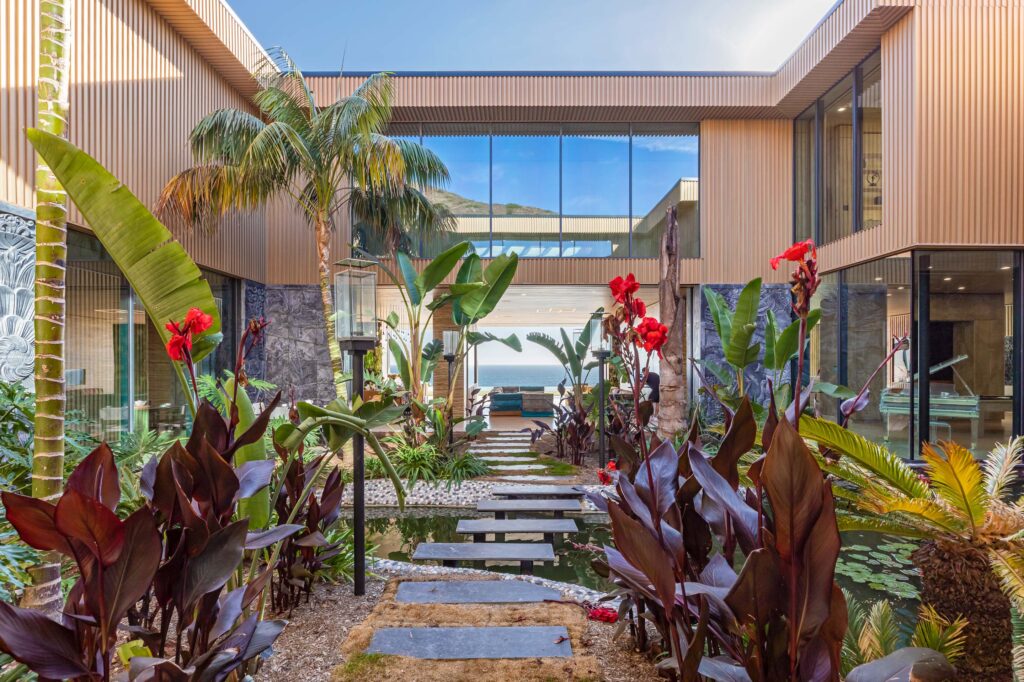 In Malibu, This Bali-inspired Mansion That Follows Feng Shui Design Practices Was Built to Last
With its 16,614 square feet of living spaces, six bedrooms and 10 bathrooms, 11870 Ellice is the largest single-family home built in Malibu. Situated 10 minutes from Trancas Canyon and Zuma Beach, as well as 15 minutes from the private Camarillo Airport, it boasts an ideal location.
"Neighborhoods like this, looking at our beautiful coastline, are so desirable no matter who the person may be," says agent Rayni Williams of Williams & Williams. "The water and the ocean plus the nature bring a quality of life and a calmness that is priceless."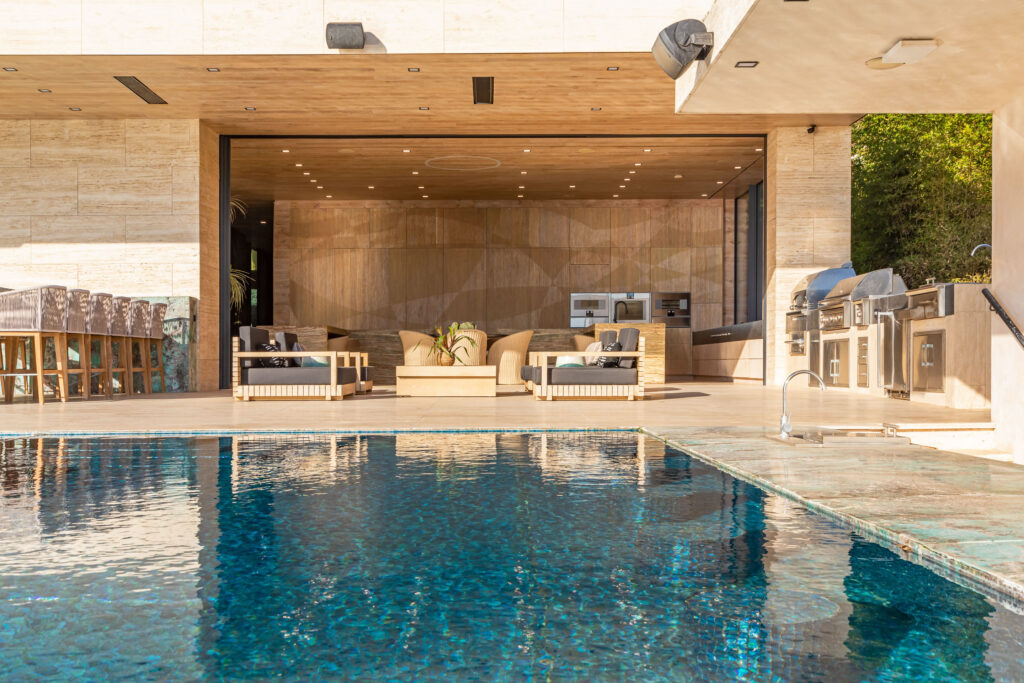 Thanks to the construction in concrete utilizing floor-to-ceiling frameless glass from Germany and the exterior in travertine, composite wood and carved stone, the house was built to last 500 years and survive a magnitude 12 earthquake, fires and flooding.
"My favorite feature is the center courtyard with water features and koi pond," says Rayni Williams.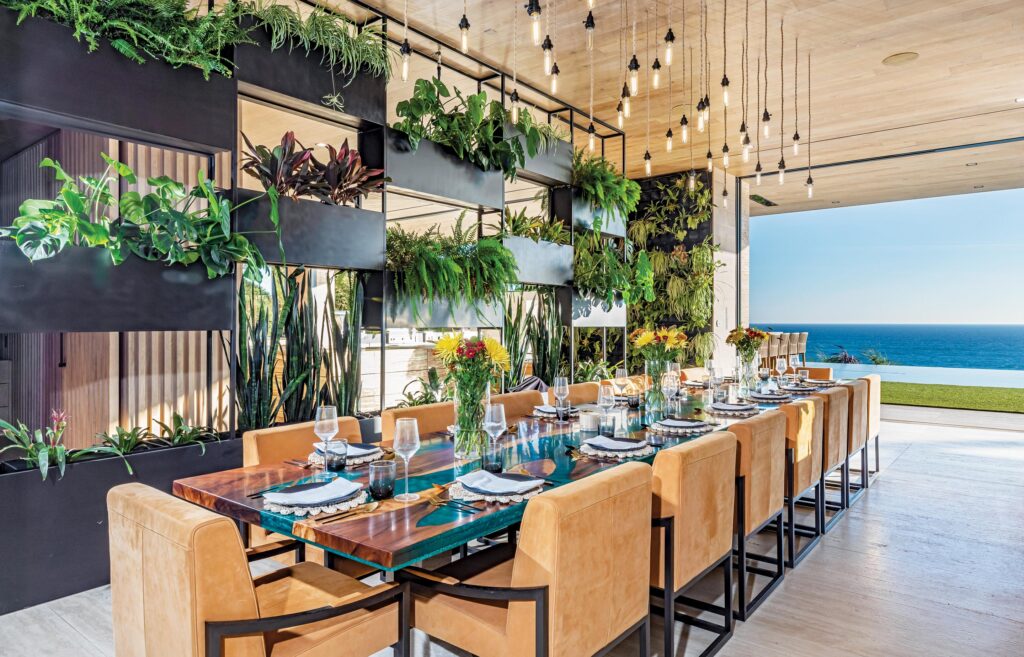 "It combines nature and an exotic 'out of this world' feeling that is visible from the moment that you walk in and all the way up to the bedroom levels when you are looking down. It's a piece of architecture and art that truly makes the home stand out from any other."
Influenced by ancient civilizations and with the objective of creating a sanctuary, the property was planned to incorporate feng shui. Its name, Kaizen, means "the pursuit of perfection" in Japanese.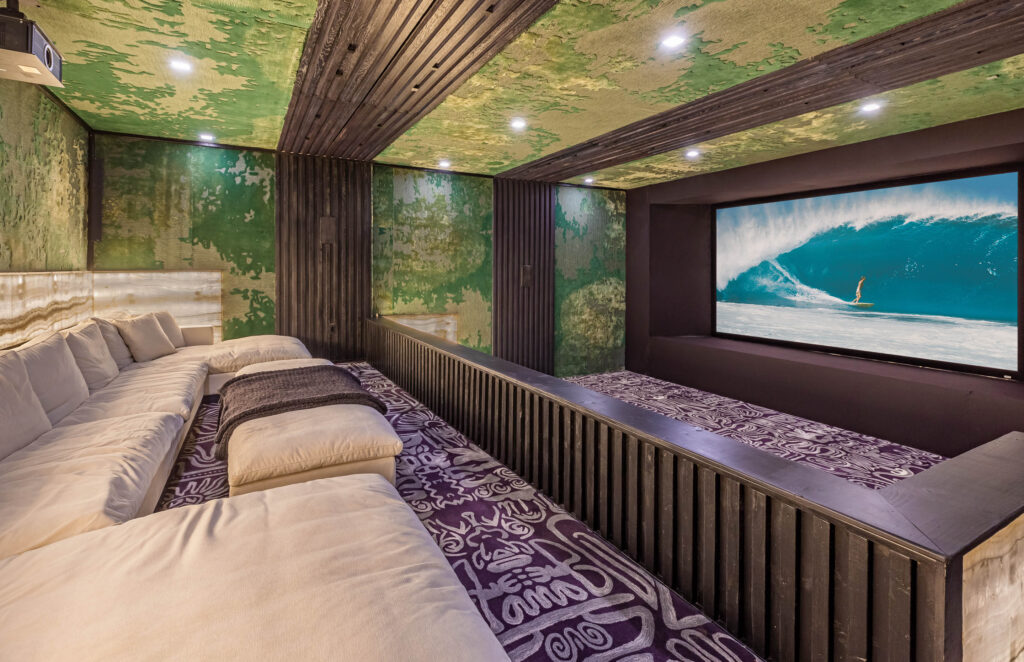 Several features were custom-made, such as hand-carved stone and wood walls, the aquarium, and the Dolby Atmos home theater, among others. A 95-foot tiled infinity pool with panoramic views of the Pacific and two spacious four-car garages with electric car charging complement the compound.
"One of the most unique things about this home is its dedication and commitment to the style," says Rayni Williams.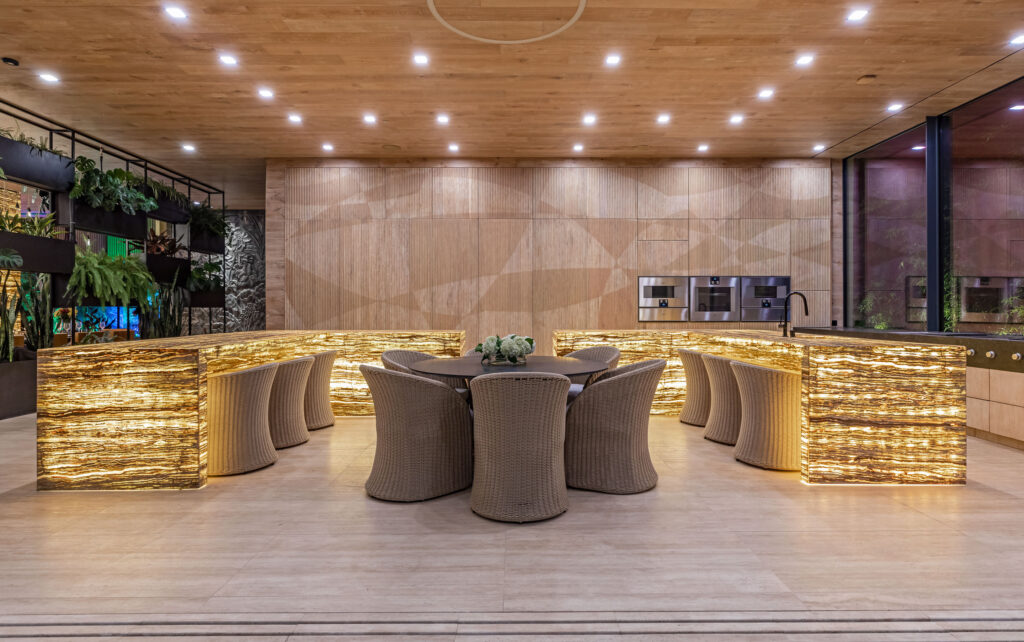 "Oftentimes you'll see a very bland palette or developers and builders trying to appeal to the masses but this builder, Kris Halliday, who is from Canada, came here and took a huge risk and a major stance on incredible architecture. I have so much respect for that. Having built multiple homes with my husband for development, we have taken the same stance several times over and it often takes longer to find the buyer because it will not appeal to everybody; but once you find the person that truly gets it and embodies the style and architecture, it is so worth the wait."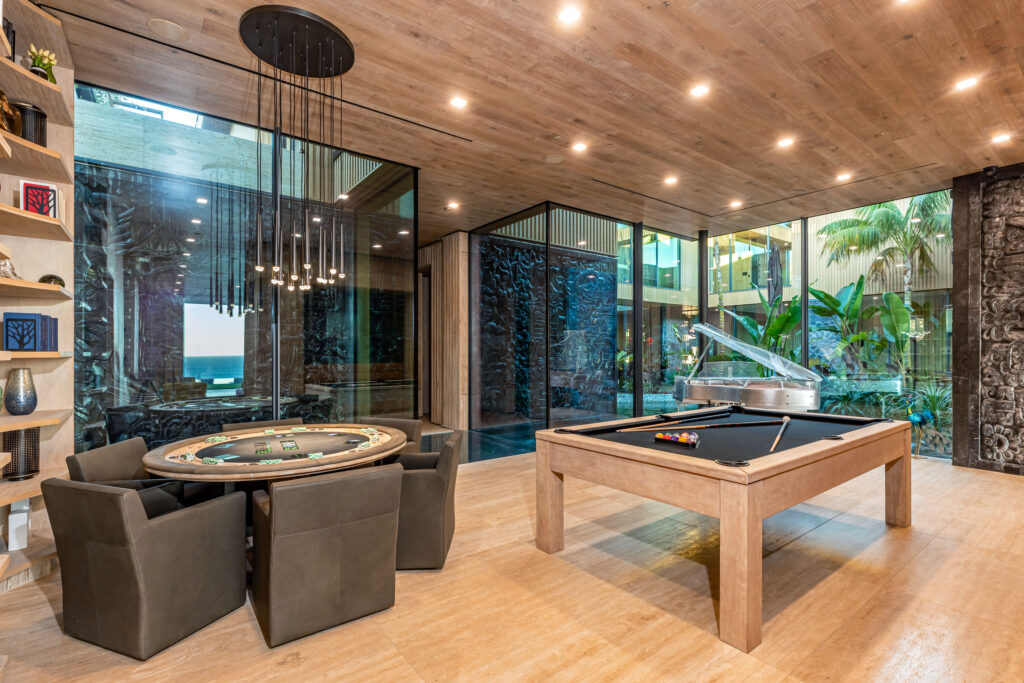 Branden Williams | 310.626.4248 | DRE# 01774287
Rayni Williams | 310.626.4248 | DRE# 01496786
Williams & Williams at The Beverly Hills Estates
Images: Nils Timm