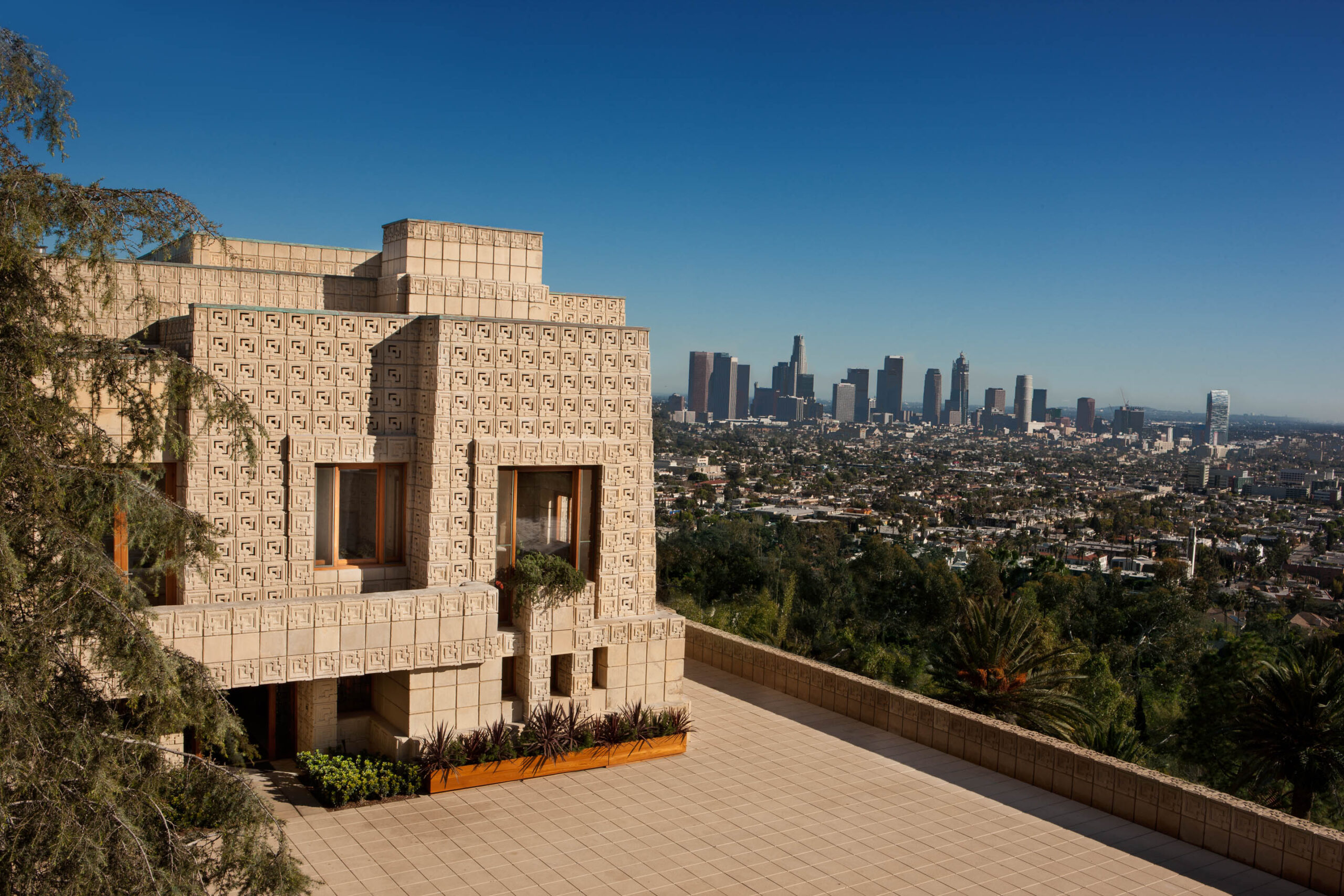 Frank Lloyd Wright's Landmark Ennis House
Practically, the West Coast promised the architect a shot at big-budget projects and reliable paydays, along with proximity to his son Frank Lloyd Wright, who served as general contractor on his father's now-famous series of textile-block houses in the Los Angeles area, including the beautifully restored Ennis House, which is back on the market, a big-ticket and better than ever.
Listed for $23 million by Coldwell Banker and Hilton & Hyland and located in the Los Feliz neighborhood of Los Angeles, Ennis House has long been a star in this town, having appeared in a slew of television and film projects throughout the years including Blade Runner, the sci-fi classic, an acute reminder of the home's experimental nature, particularly when it was first built, in 1924, when concrete still was a relatively new material in residential construction.
Now nearly a century old, the landmark residence is still making headlines, most recently for the feverous, multimillion restoration efforts by its current owner Ron Burkle, which has taken the already high-profile home to yet another level of renown.
The last of Frank Lloyd Wright's local textile-block homes built in Southern California, the Ennis House is his most extravagantly imagined here. The clients who commissioned the house, Charles and Mabel Ennis, proprietors of a men's clothing store, are somewhat shadowy figures in the sense that not much is known about them.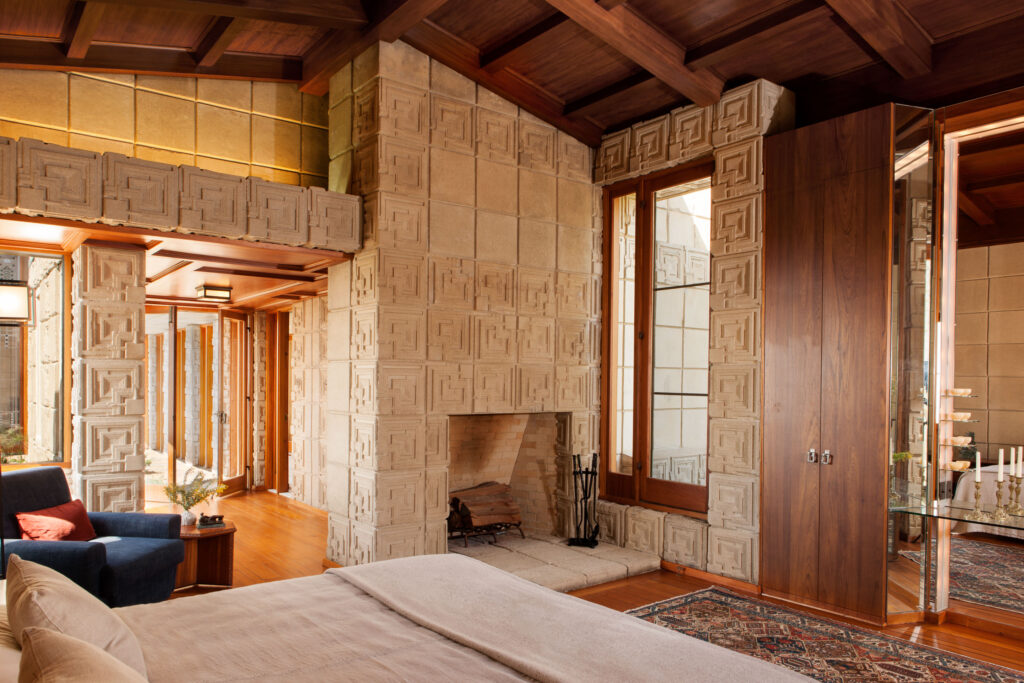 Frank Lloyd Wright's vision for the three-bedroom, three-and-a-half-bath home, which is composed of roughly 27,000 blocks, each one hand-cast in a custom mold, is equal to its expansive view of Los Angeles.
The property also features a self-contained, one-bedroom guest house. Later, as part of a 1940 remodel, Frank Lloyd Wright-designed the pool. The home's living spaces are more intimate than its public spaces, which are quite grand, even a bit showy.
"The way it's perched on the hill is on stage. There is definitely a theatrical component to the house," says John Waters, AIA, LEED AP, preservations programs manager of the Frank Lloyd Wright Building Conservancy, pointing to such aspects as the architect's beautiful glass mosaic fireplace, columned corridors, and custom art-glass windows.
"While it is not unusual for Frank Lloyd Wright to dramatically reveal once space after another, the visceral effect of movement through the house is particularly theatrical here," John Waters adds.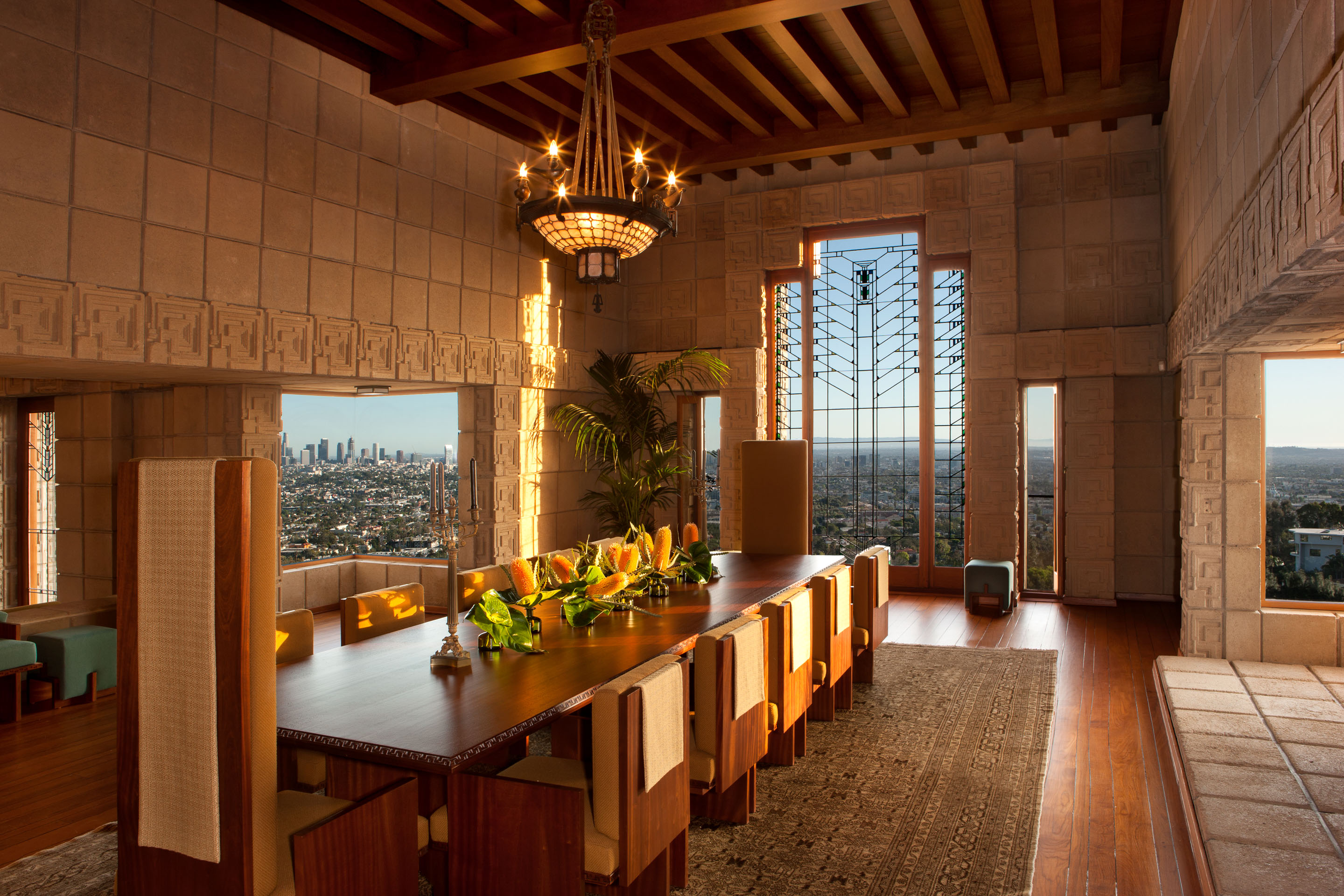 "The various spaces create a stage-like feeling inside. The Storer and Freeman Houses are more intimate in scale and the way the spaces work. Ennis is theatrical."
While it is certainly true that the Ennis House has the flavor of the Mayan Revival style, it is more accurately perceived less aesthetically and more about Frank Lloyd Wright's attempt to create a useable system of building.
"Because it's conceptual, it took more than he anticipated," says John Waters of Frank Lloyd Wright's experimentation with the system.
"But it wasn't a willful attempt to spend a lot of the Ennises' money, but about his curiosity to see if the system would work."
Still, the Ennis House is highly ornamented, as was Frank Lloyd Wright's way.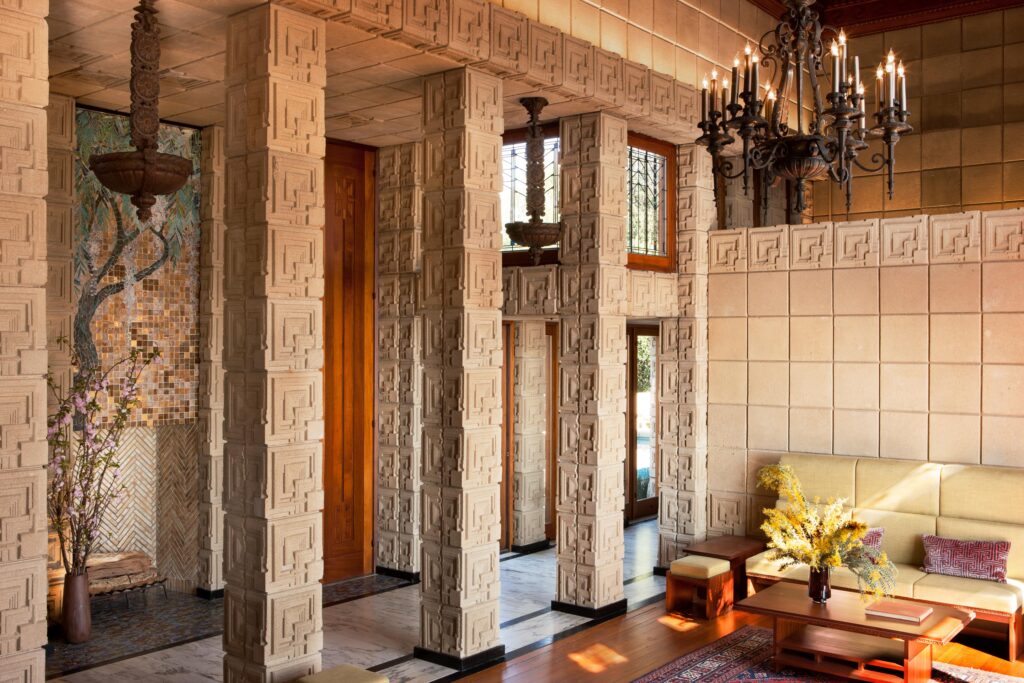 "He loved to get his T-square and triangle working," John Waters notes.
"The patterns are not always directly related to the work at hand. His work can be extremely decorative, a lot more than people really think about it being."
The Ennis House is a testament to Frank Lloyd Wright's remarkable ability to see three-dimensionally, but also his affinity for California. He did return to the Midwest eventually, but presumably, he was attracted to the energy of a Los Angeles as well as its regional characteristics, like natural light, which played well into his ideas of organic architecture.
It also fit with Frank Lloyd Wright's flair for presentation; he did, after all, dub the Hollyhock House his "California Romanza" and in a letter to the Ennises, he wrote, prophetically in fact: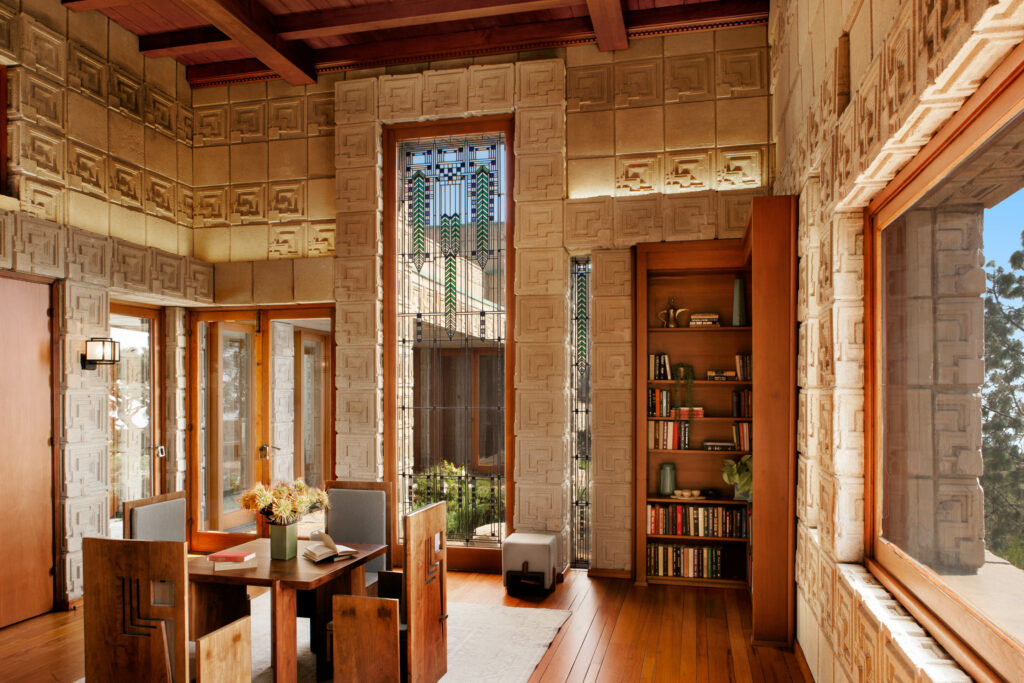 "You see, the final result is going to stand on that hill a hundred years or more. Long after we are all gone it will be pointed out as the Ennis House and pilgrimages will be made to it by lovers of the beautiful—from everywhere."
Ron de Salvo | 310.777.6233
Coldwell Banker Residential Brokerage
Branden & Rayni Williams | 310.691.5935
Williams & Williams Estates Group at Hilton & Hyland
Photographs by Mary E. Nichols