Well-being and Comfort: Two Keywords That Translate to Decorative Ideas to Make Your Home Feel Like a Sanctuary
"Hygge is about an atmosphere and an experience," says Meik Wiking, CEO of the Happiness Research Institute in Copenhagen. "It is about being with the people we love. A feeling of home. A feeling that we are safe."
More than a simple word, hygge (pronounced hoo-ga) is a concept that makes Danes among the happiest people in the world. For the past few years, the Danish notion of coziness and well-being has been catching the attention of the rest of the world, resonating particularly high in the decoration field. What other place than home could be the best testing ground for hygge?
Focusing on simplicity, small things in life, and quality time with family and friends, one can achieve a hygge moment while reading a book next to the fireplace or drinking a hot chocolate with a fragrant scented candle nearby. Neutral colors and soft textures, pure lines and organic forms, smooth lighting and just a few, curated objects reflect the concept in interiors. Keeping the essentials and considering every detail to create a warm atmosphere, where everyone feels at ease, is the purpose of hygge at home.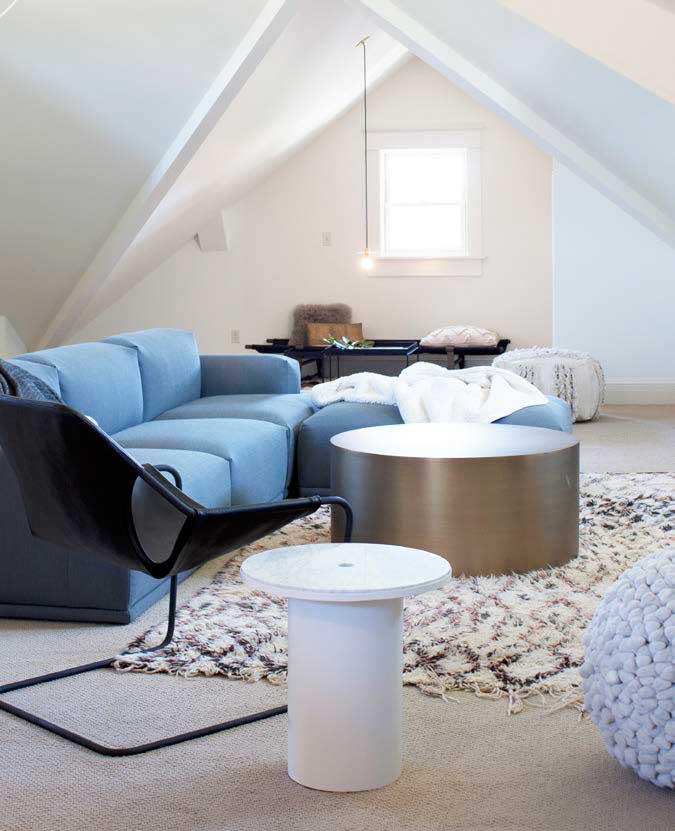 Scandinavian furniture brands—such as Menu, Muuto, & Tradition, Hay, and Carl Hansen & Son, among many others—have become worldwide references when it comes to clean decor. Blurring the lines between the past and the future, Danish company Gubi—based in Copenhagen—is clearly on the rise.
"A design has to be beautiful and sculptural," says Gubi CEO Jacob Gubi. "Something that's not too much but not too minimal either."
Combining simple shapes with high-quality materials and innovative techniques, and re-launching designs from the '30s to the '70s with new talents, are some of the ingredients of Gubi's international success.
Even though hygge is already a lifestyle in Northern Europe, it is certainly not limited to this region of the world. The philosophy is replicated from Germany to Great Britain to the United States. In Portland, Oregon, Bright Designlab conceptualized a bright, airy home for a young couple. Its combinations—velvet and oak, leather and metal, and traditional details and sophisticated touches—created a textural nest whose every nook is intimate and relaxing.
Escaping the stress of our daily lives, enjoying the present moment, and taking time to gather with our beloveds are all actions that our approach to home decorating can foster. Hygge is both a state of mind and a way of life.
Photographs: (top to bottom) Modern Line Chaise Longue, Adnet mirror, TS Table and Bestlite BL4 floor lamp by Gubi; photo courtesy of Gubi. Bright Designlab designed the interior spaces of this home in Portland, OR; photo courtesy of Bright Designlab.