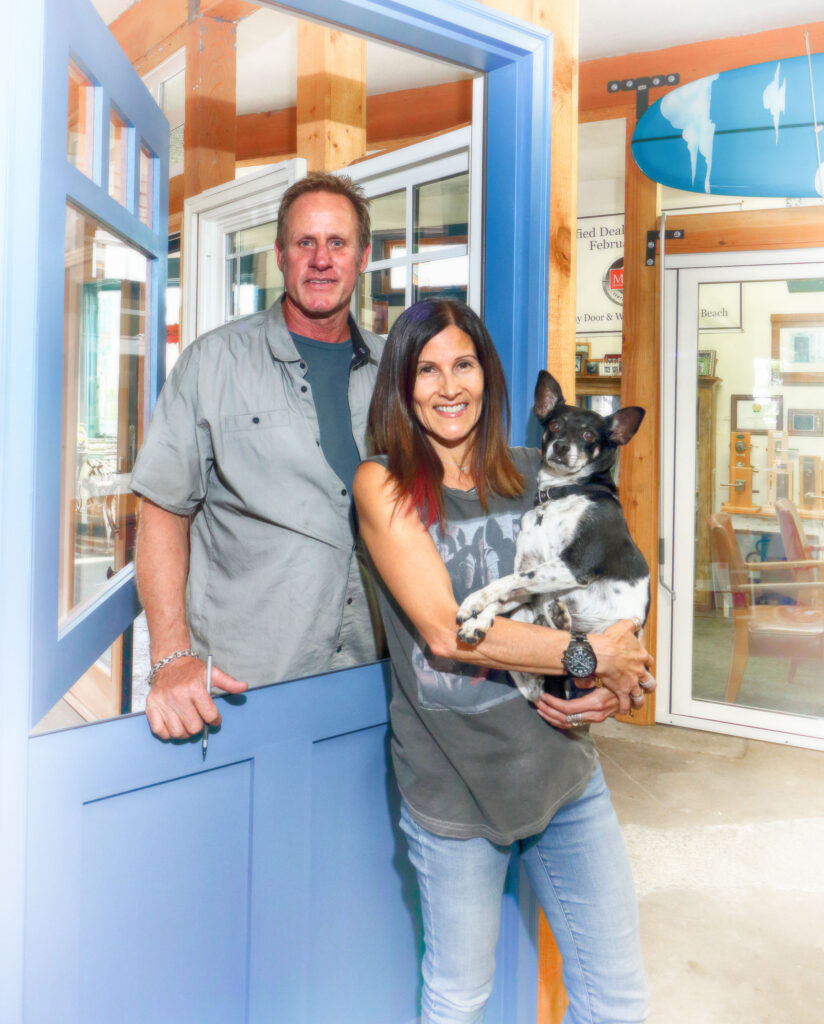 South Bay Door & Window Helps Enhance a Home's Most Pivotal Features
Doors and windows are an architectural focal point of any home and are among its most expressive characteristics. Welcoming in people, piping in light, directing sound and air—the vital duties of these features are sometimes bumped to an afterthought when it comes to other aspects of design. A place where they are given much emphasis, however, is a wedge-shaped brick building at the corner of Catalina and Elena Avenues in Redondo Beach.
"Doors and windows are important. They also build a lot more equity in your home when you change them out," says owner Steve Hegedusch, a friendly local who opened the business in this historic building nearly 20 years ago.
The homey shop, complete with surfboards, vintage machinery and a slew of model doors, windows and hardware, is akin to a local boutique for two of the most pivotal aspects of your home.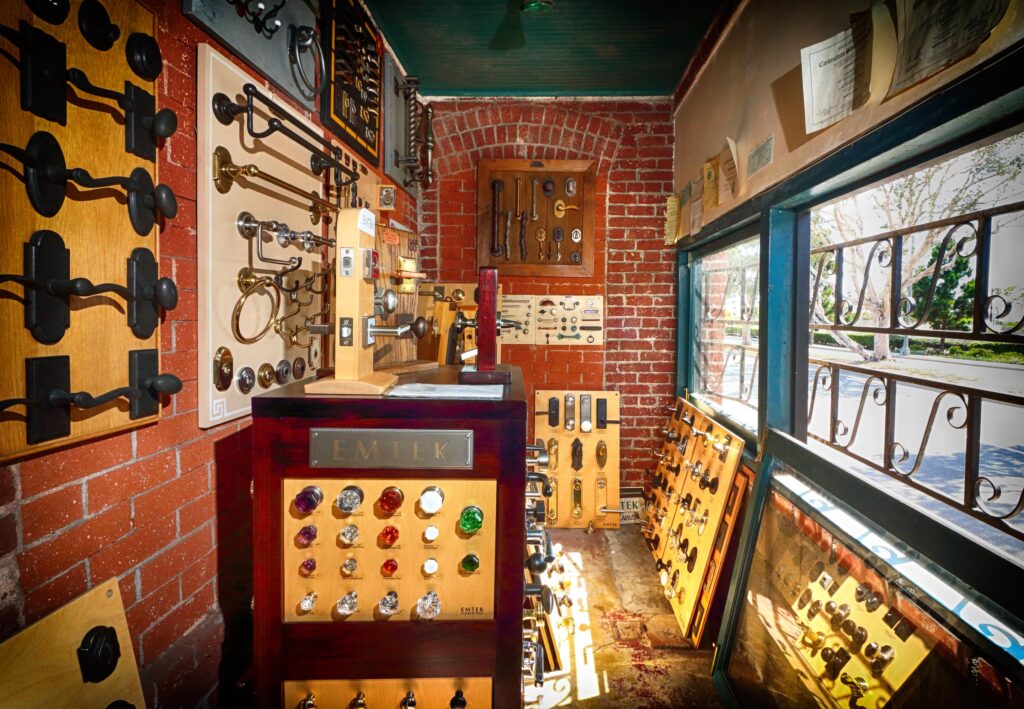 "We work with both homeowners and builders," says Steve Hegedusch.
In doing so, he and his staff are consultative and adept at understanding what styles and models work best on area homes—from identifying current trends to knowing what will be ideal for a lifestyle, or even the climate.
"We observe, and we know what's out there," he says.
Current Beach Cities' favorites include multi-sliding glass doors that open indoor spaces to the outdoors. That, and the Dutch door, consisting of two halves—an upper and a lower portion—which can be left open or closed independently of one another.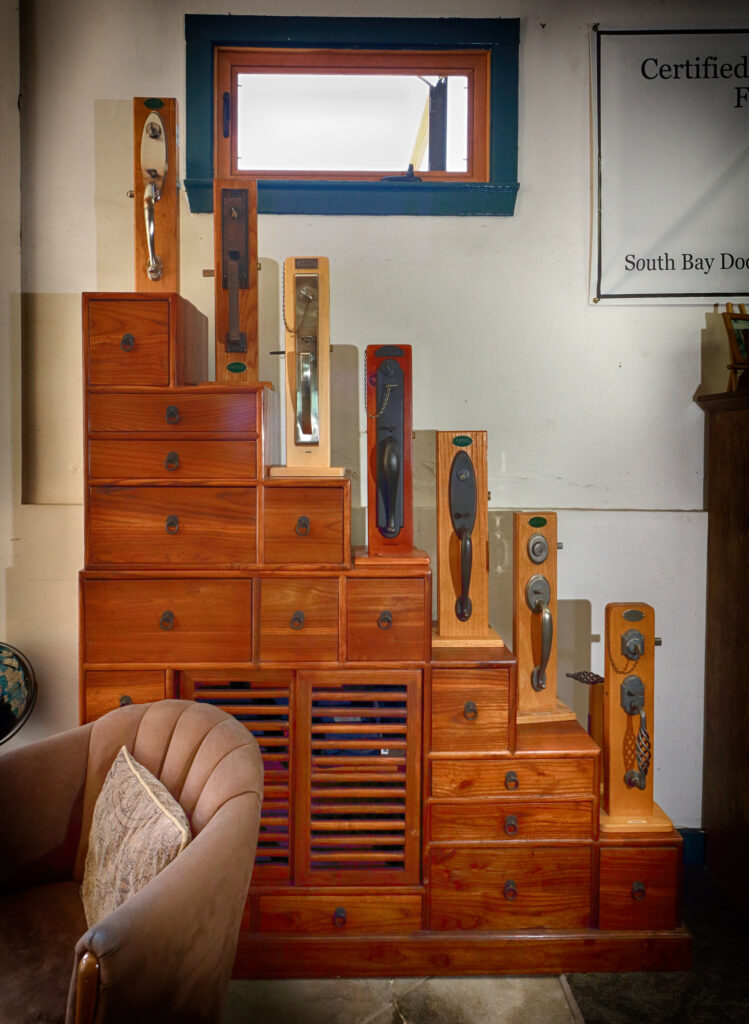 "You can keep the dog in, keep the kids in, but open the top," says Steve Hegedusch of the style, also favored for its ability to allow in beachside breezes.
The store focuses on middle to high-end manufacturers, and supplies windows and doors for new construction in the area, as well as for revamping existing homes to achieve a more modern look and returning historic properties back to their original glory.
"Your front door is a statement," notes South Bay Door & Window's Marci Bencomo. "It can really update your home or take away from it. When you think about it, this is how you welcome people into your house. This is how you walk into your house. You want to feel good about it, and you want it to look really good."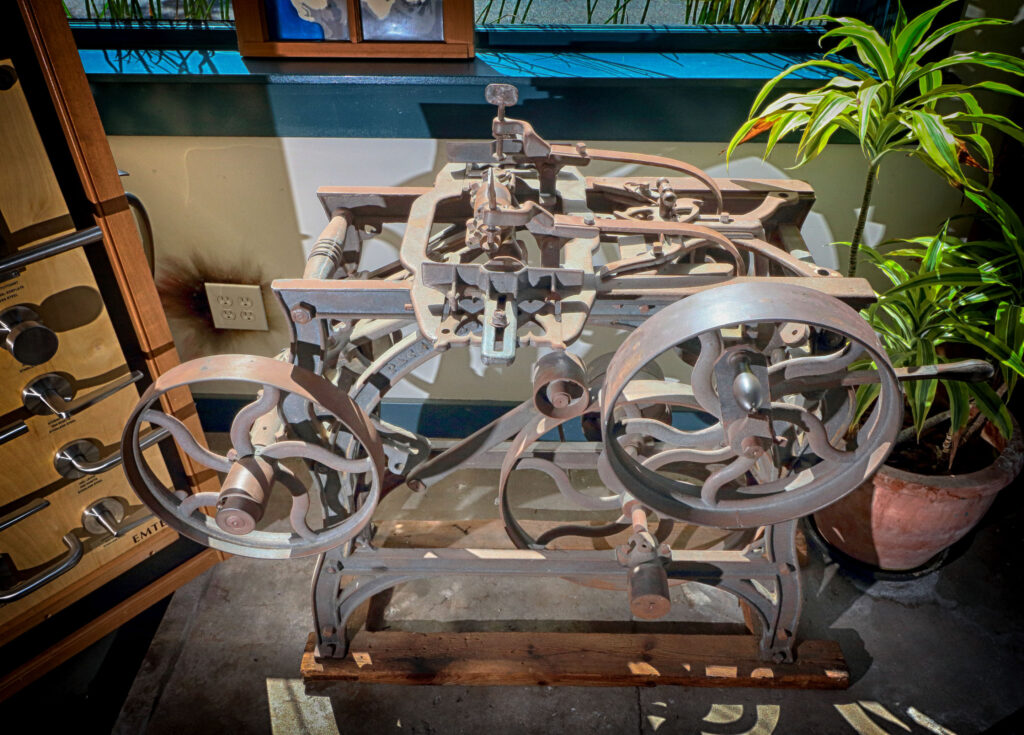 If stopping by the store to see how a window or door nip-tuck might enhance a current property, bring in photos of it (or Steve Hegedusch and his staff can Google it) to guide towards a look that will be best for the home. Doors and windows are made to order, and the store's in-house crew will install them, along with hardware, molding and even skylights. In the end, there's a unique benefit to having someone locally who can pinpoint, among a sea of manufacturers and product lines, the right direction for such an important yet oft-overlooked choice—and do it in a personable, unhurried way.
"This store has a family feel," says Marci Bencomo. "It has a nice atmosphere. We bring our dog. People can sit and take their time. They care about their home and we care about their home too."
South Bay Door & Window
732 N. Catalina Avenue, Redondo Beach CA 90277
310.372.3667 | southbaydoorinc.com
Photography by Paul Jonason