The bucolic enclave of Rutherford is a Napa Valley jewel, its sun-dappled landscape home to estate-grown grapes and some truly excellent Cabs. Ironically, in this upcountry hamlet celebrated for its heritage wineries is a place that owes its existence not to wine, but to salt—Rancho Caymus Inn.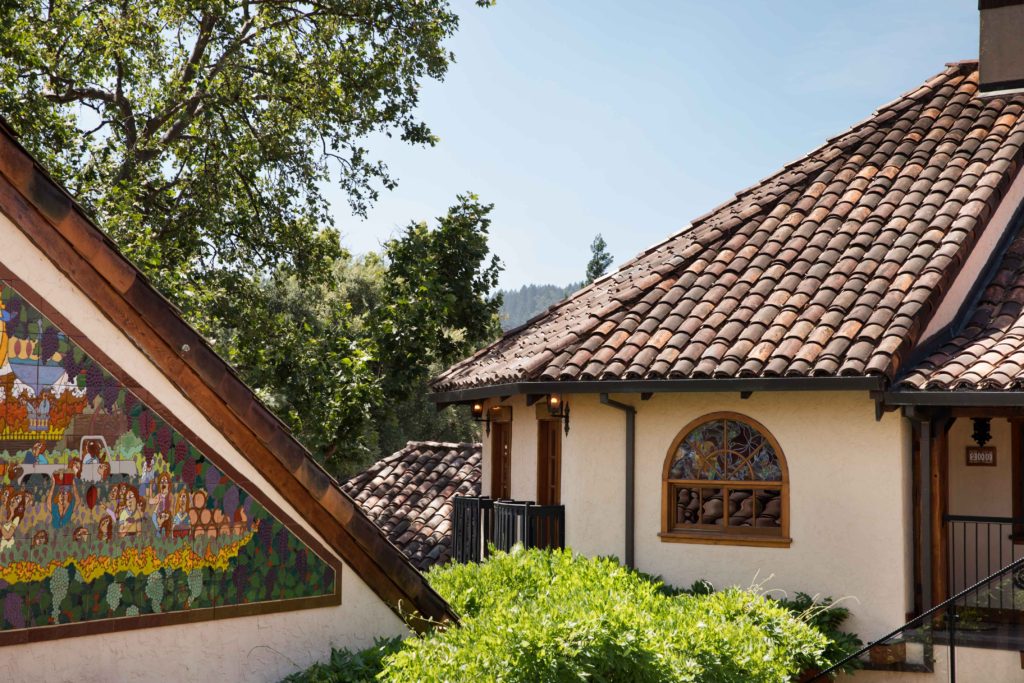 Originally built for Mary Tilden Morton of Morton Salt family fame, the intimate hotel lingered on the scene for decades until shuttering two years ago for a refresh worth millions. Reopening last year, visitors lured here by the promise of a wine-filled weekend in some of the loveliest landscape in the valley find walls that, could they talk, would tell a vibrant story about a most vibrant woman.
One presumes that Mary Tilden Morton could have spent her life resting on the laurels of her last name—instead, she became a vintner and pilot, a sculptor and collector of Ecuadorian antiques, and a visionary. In the 1970s, her determination to transform a parcel of land into a kind of village, first with plans for dining and swing dancing, then with the construction of a rustic luxury inn, resulted in a beloved wine country landmark.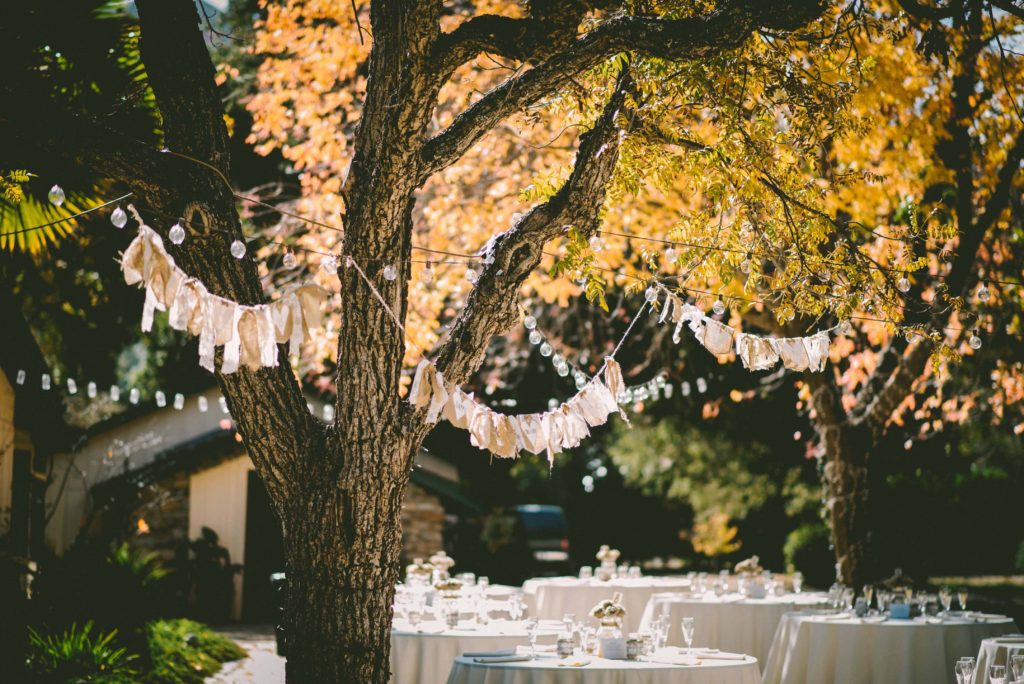 Like Mary Tilden Morton herself, there was nothing cookie cutter about Rancho Caymus Inn. Everywhere was the imprint of local artisans: Napa Valley carpenters worked with California wood and imported white oak wood from an 1899 Ohio Yorkshire barn that they themselves dismantled; artist Gaye Frisk created arresting works of stained glass; and hand-thrown stoneware basins were installed.
Mary personally shopped the markets of Ecuador for vividly rendered textiles and hand-worked interior touches from mirror frames to furnishings, and brought it all together in a dramatic patchwork of passions.
Upon its opening, an article in The Napa Register lauded the inn as a "casual hacienda elegance, handcrafted accouterment and works of art."
The latest version of Rancho Caymus Inn toggles a relaxed state of lavish, courtesy of new and present owner George Altamura Jr., who wisely and sensitively opted to preserve the character of the initial property while at the same time substantially elevating it.
Original homages include a stained glass mosaic by Guillermo Wagner Granzio overlooking a new spa and pool in the central courtyard; hand-woven textiles by Ecuadorian Indians reworked as wall hangings in guest suites; and hand-hewn solid oak doors, California black walnut beams and reclaimed white oak.
Complementing the artisan touches are sumptuous upgrades, from plush living spaces and private patios, to Restoration Hardware and Frontgate furnishings, to bathrooms done in gleaming white tile that stand in rich and beautiful contrast to the abundance of heritage wood. Event-ready spaces Morton Hall and the Rutherford Room are the results of stunning and thoughtful restorations, while a lounge area offers fire pits for respite at all moments of the day.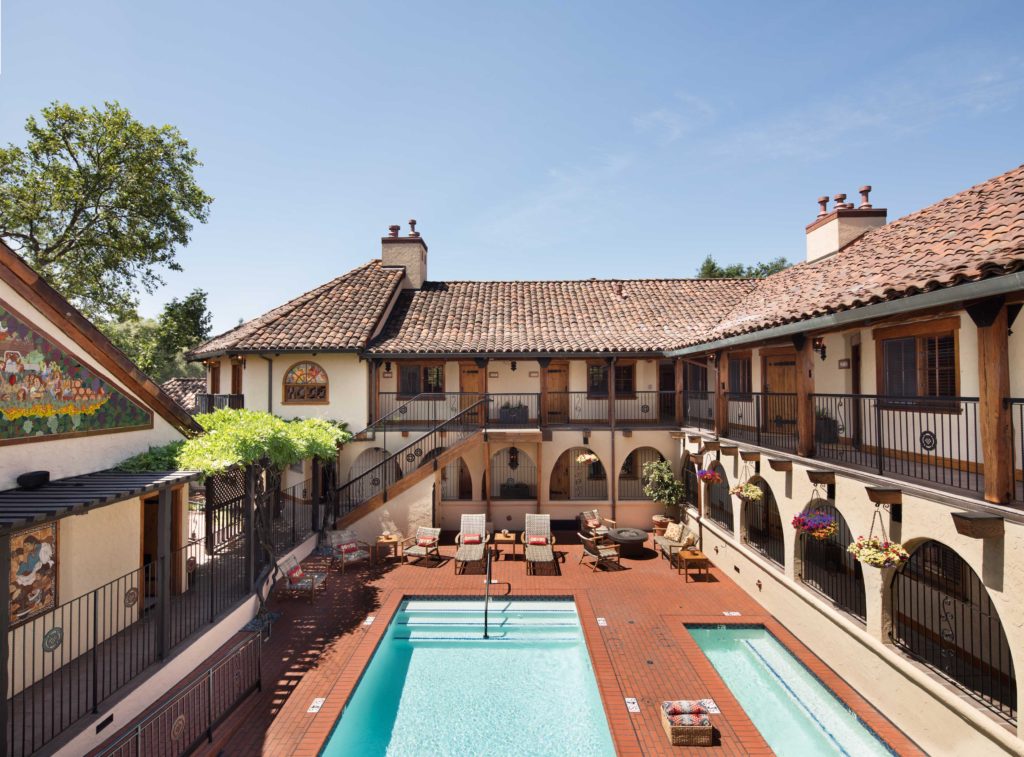 While the presence of Mary Tilden Morton is still larger than life—one imagines her traipsing about quite comfortably here—her vision has been refined and appropriately memorialized for today. The place is still a showpiece (and one of the highest rated properties in Napa Valley), but more so an expression of authenticity and graciousness, like its founder. It is to this new and improved Rancho Caymus Inn that one simply says what one does in the wine country—cheers.