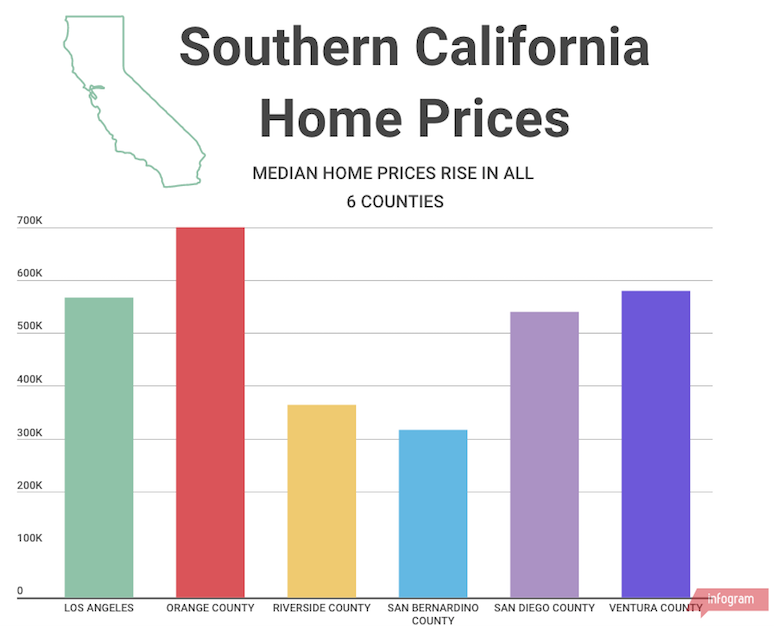 Southern California home prices up 8.6%, an all-time high
In a report released by CoreLogic, Southern California home prices have surged 8.6% in November compared to a year earlier. The report reveals that the housing market shows strong job growth, historically low mortgage rates and a shortage of listings driving a combination of both higher prices and a larger demand. As compared to a year earlier, the all-time high underscores a tight housing market with few properties for sale. November sales were essentially flat, just down 0.1% from a year earlier.
The six-county region's median home price hit $505,000 last month, a nominal record seen in September and before that, in 2007 just before the housing market collapsed.
Related Post
3605 Oak Avenue | Manhattan Beach 5 Bed, 3.5 Bath, 3,250 Sq. Ft, 4,647 Sq. Ft Lot Price: $2,740,000 Price Per Sq. Ft: $843.08 69 Days on Mar...
Palo Alto, California-based global blockchain real estate marketplace, Propy, Inc. is launching a pilot program to record real estate docume...
Where are all of the under $1 million homes for sale in the South Bay? Despite it being a seller's market in the South Bay Cities, we ...