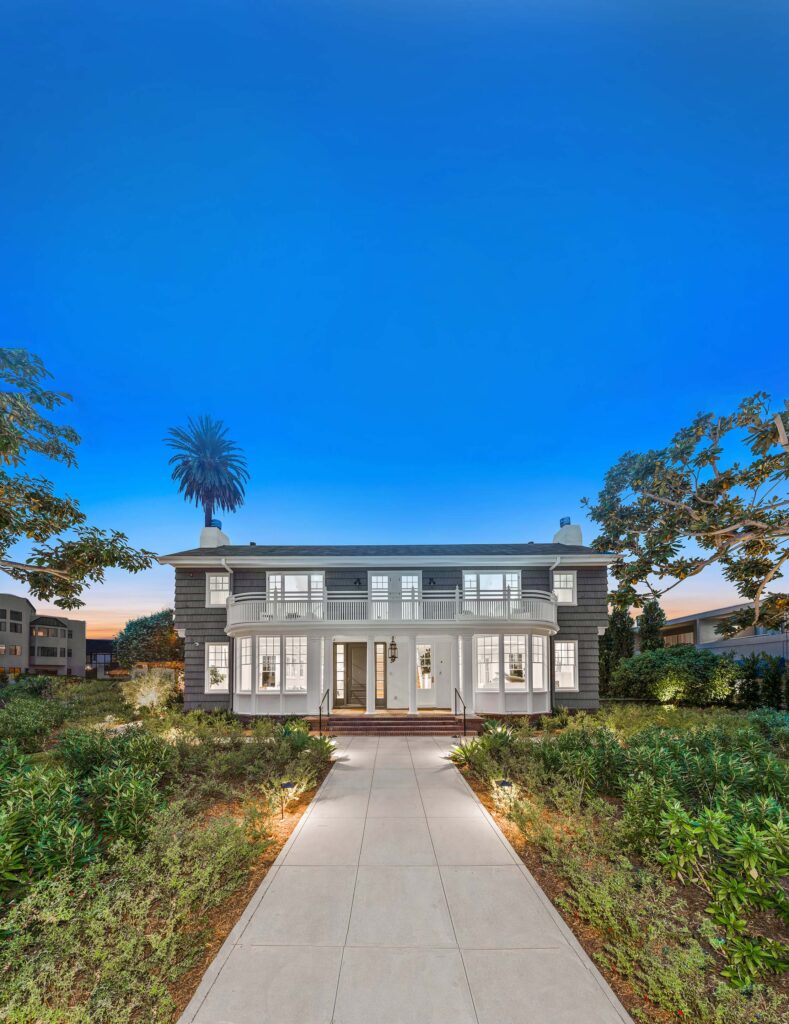 A Remarkable Achievement, the Entire Development of 401 Ocean Ave is Completely Sold at Record-breaking Numbers
Constructed with an appreciation for the past and a vision for the future, the five residences at 401 Ocean Ave combine luxurious beachside living, modern conveniences, breathtaking views and an address steeped in California's history.
Southern California's ideal mornings start with the soundtrack of the water lapping at the shore. An unobstructed view of the sea, framed by floor-to-ceiling windows, starts the day: Mother Nature's canvas captures a panorama that stretches from the promontory of Point Dume to the Palos Verde Peninsula's Queen Necklace, eliminating the need for the work of any other artist.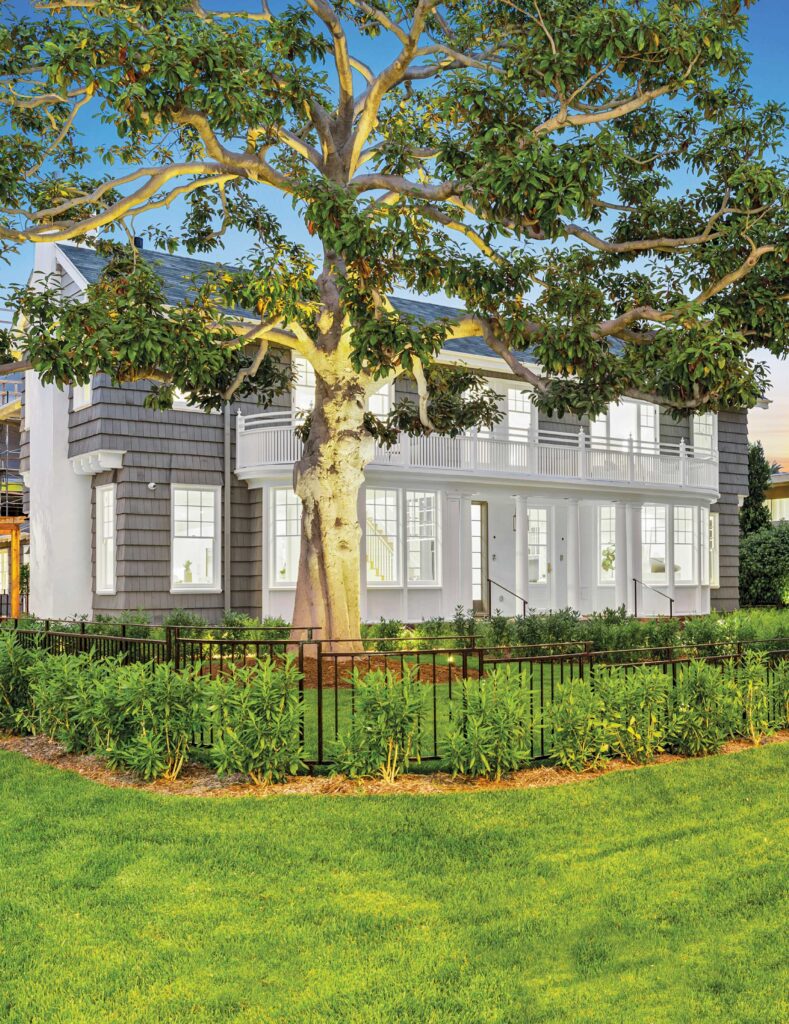 You sip your morning coffee, watching the fog that hovers over Catalina Island, the ocean breeze ruffling your hair. Your exercise track is a trail alongside the water, shaded by swaying palm trees, the squawk of seagulls applauding your form.
At night, the lights of the Santa Monica Pier's historic Ferris Wheel dance with the stars, waltzing to the rhythm of the waves while you drift off to sleep. If this sounds like the life you want, make it a reality at 401 Ocean Avenue.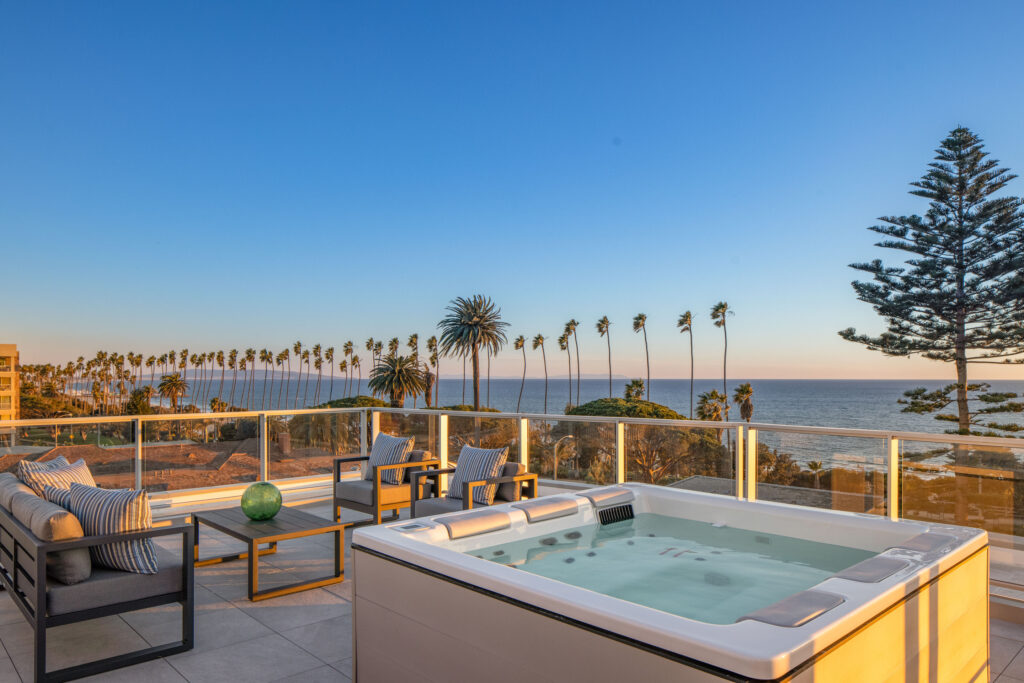 Tucked into the intersection of Ocean and Georgina Avenues, just east of where San Vicente curves away from the water, the collection of five unique and luxurious living spaces is perfectly poised for access to everything that Santa Monica has to offer, from world-class boutiques, multi-starred restaurants and world-renowned farmer's market within steps of front door to easy access to the beach cities of Pacific Palisades and Malibu as well as the Valley, Beverly Hills and Los Angeles' downtown.
Located just off the edge of the Santa Monica Bluffs, celebrated architects Kaplan Chen Kaplan have updated the Henry Wyse-Charles Morris house, designed by Robert D. Farquhar in 1910 and designated as a landmark in 1990. Over a period of four years, the team reimagined the home as the anchor to a luxury development that blends classic architecture with modern amenities and exquisite details.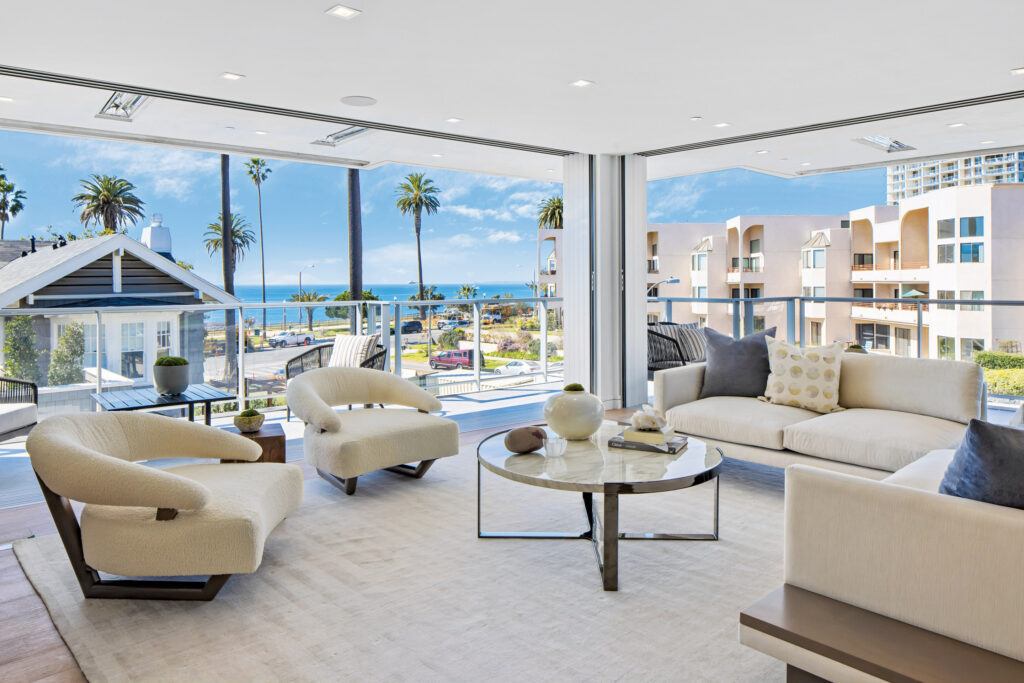 Maintaining the integrity and beauty of its Colonial Revival meets Craftsman aesthetic, the shingle-sided home as been restored to its former glory. A brick-paved entry porch with Tuscan columns is topped by a gracious stick-railed balcony and punctuated by shutter-flanked windows.
Formerly a single-family home, it's been sensitively cleaved into two spectacular side-by-side residences, each featuring more than 3,000 square feet of living space, high-end kitchens, over 1,000 feet of private outdoor space divided between generous lower-level patios and spacious second story decks, and breathtaking, unobstructed ocean views.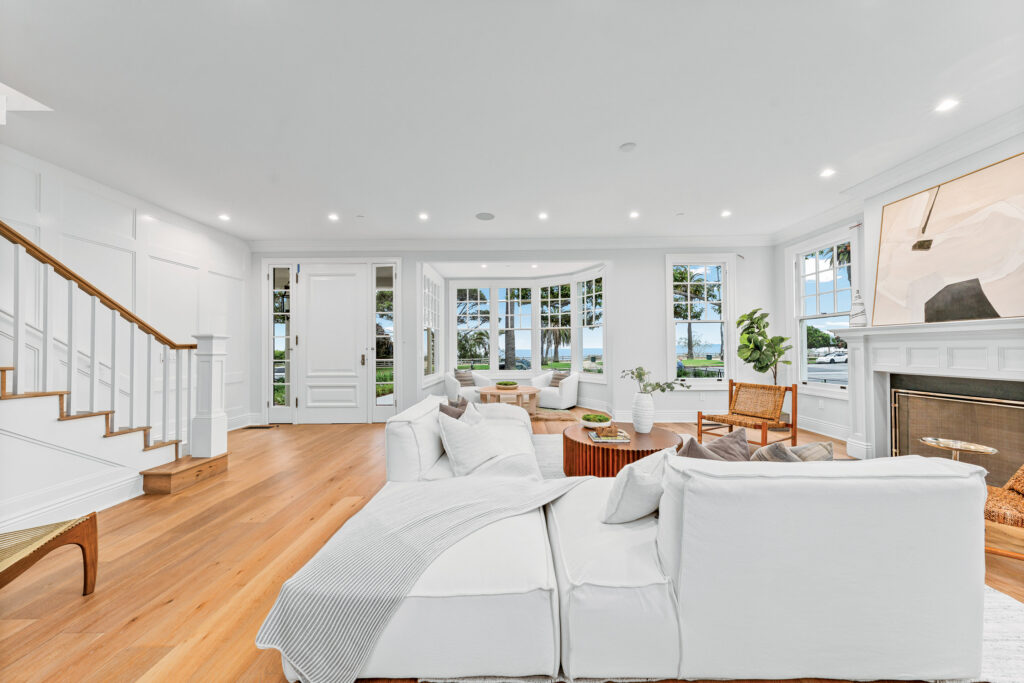 The conveniences and comforts of modern life, including custom automated shades, central heat and air and laundry, have been deftly integrated into the structure's original interior finishes without disturbing its integrity and beauty.
The elegant proportions of the open-plan living rooms, spacious bedrooms and airy kitchens are underscored by luxurious white oak flooring, top-of-the-line fixtures by Brizo, Rohl, Newport Brass and Toto, Axis two-tone Italian cabinetry, distinctive solid stone countertops, high-end appliances from Wolf, Sub-Zero, and Miele and intricate stone & tile work.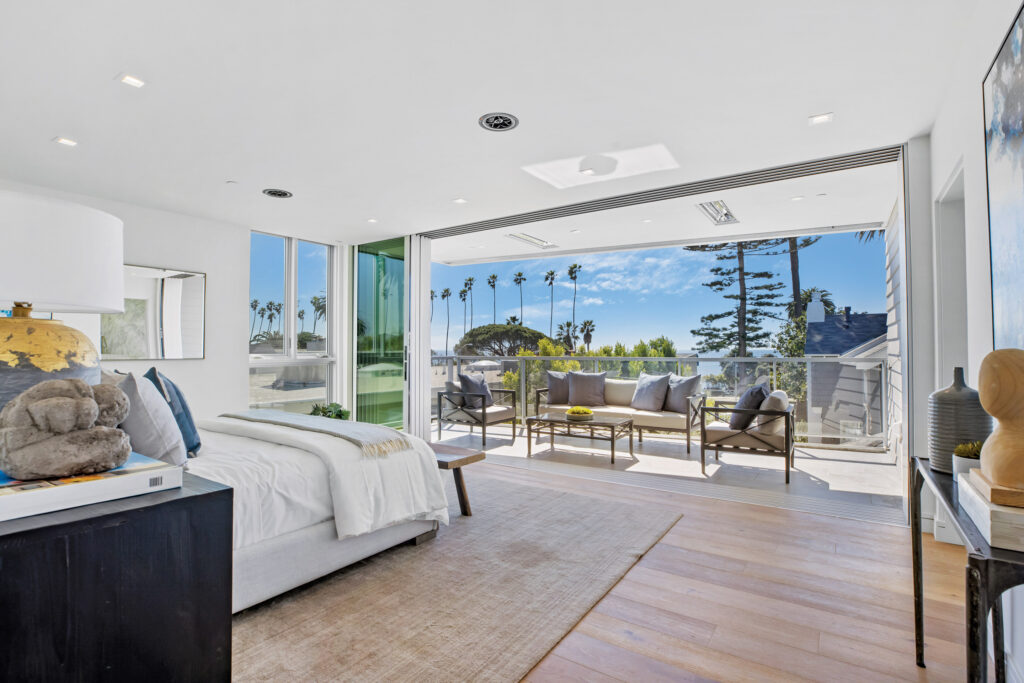 Sitting at the other end of the property from the Landmark Homes, the sleek Georgina Homes offers a contemporary and complementary counterpoint to its historical sibling. The new four-story building offers three gracious floor-through ocean view boutique condominiums, that range in square footage from 3,000 to 4,000 square feet, above ground-floor parking. Each unit is accessed by its own private and secure elevator. 
Floor-to-ceiling glass walls in each unit backdrop every moment of the day with inspiring ocean views. Here, too, state-of-the-art kitchens—which, like the Landmark Home units, highlight Axis' two-tone Italian cabinetry, distinctive solid stone countertops, high-end appliances from Wolf, Sub-Zero, and Miele, intricate stone & tile work and top-of-the-line fixtures by Brizo, Rohl, Newport Brass and Toto—and bathrooms, open-plan living rooms and spacious bedrooms and studies have been crafted to the highest standards, creating living spaces that exude luxury while remaining warm and inviting.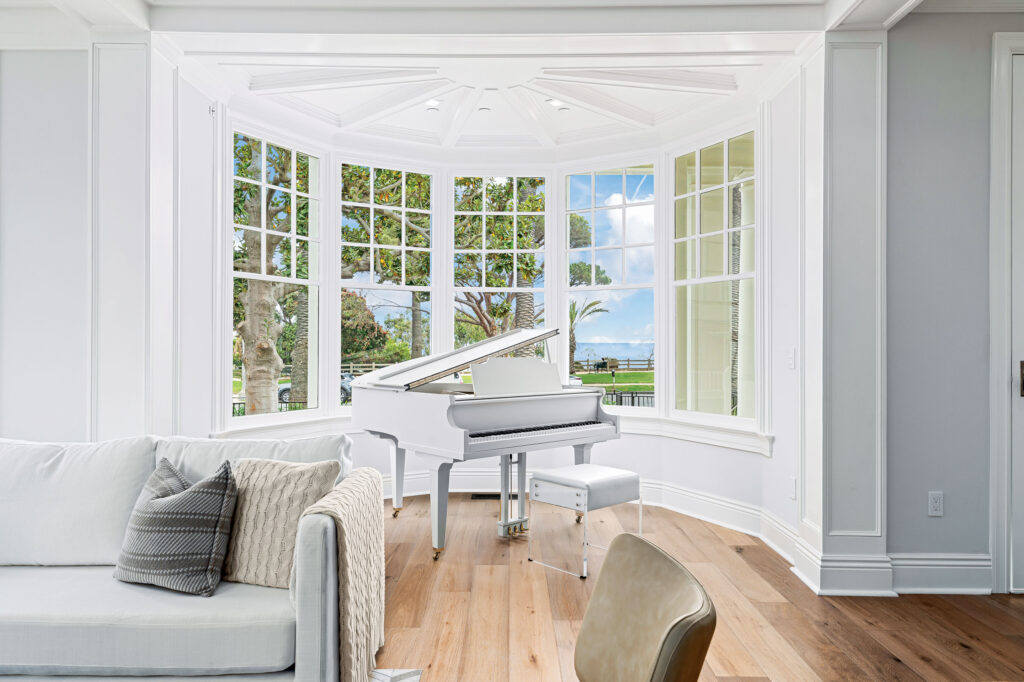 Gracious and extensive private terraces transform these impressive flats from remarkable to truly breathtaking. With their views of the Pacific, it's no wonder that invitations to your Fourth of July parties are highly coveted. Wherever the fireworks are set off up and down the coast, your guests will be poised to catch a glimpse of them.
You're amazed at how the small details that have been incorporated into each of these five units transform your day. Thoughtful touches—including expansive showers, large kitchen islands, fob security access elevators and private garages—coddle you in comfort and elegance, washing even the smallest moments of life with the sheen of five-star hotel living.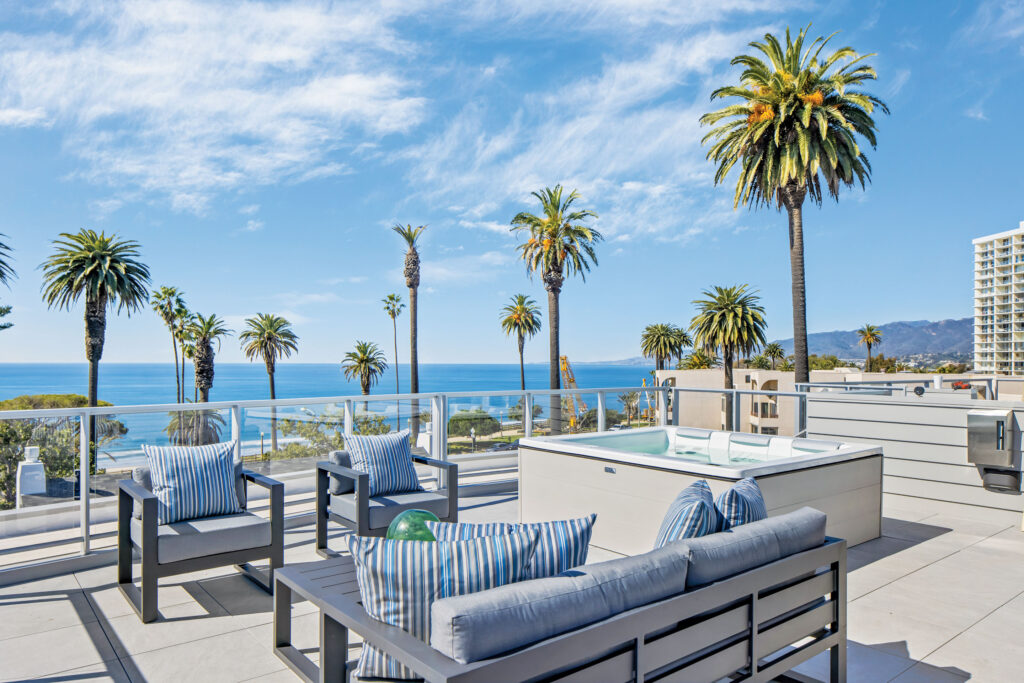 "My clients' interests are what I always put first. I want to make sure they feel adequately supported throughout the whole transaction and get top-dollar results," says Carolwood Estate's Bjorn Farrugia who, has set the record for the highest unit sales volume at previous brokerage Hilton and Hyland, and is estimated to continue that streak with the move to Carolwood Estates.
"When selling each residence, I expressed how unlikely it would be to see anything like these bespoke residences. Rarely do developers achieve the delicate balance of reimagining a landmark home, creating new spaces, and preserving its historical charm, all while seamlessly integrating the development into a cohesive whole. I am incredibly honored and grateful to have been on the sales team."
Bjorn Farrugia | 310.998.7175 | DRE# 01864250
Carolwood Estates
Photography by Anthony Barcelo