Rose Thicket
collaborators
design a derelict shed
to bloom anew as
an English-inspired tea cottage
On a Tudor Revival estate in Pasadena, Bee's Bliss Tea Cottage looks like it popped out of a book by Beatrix Potter but has its own story to tell. Built as a brick shed in 1916, the badly neglected structure was a caretaker's workshop when Trevor and Justina Freel, the husband-and-wife collaborators of Rose Thicket, transformed it into a thing of natural beauty for the 2017 Pasadena Home Showcase House of Design.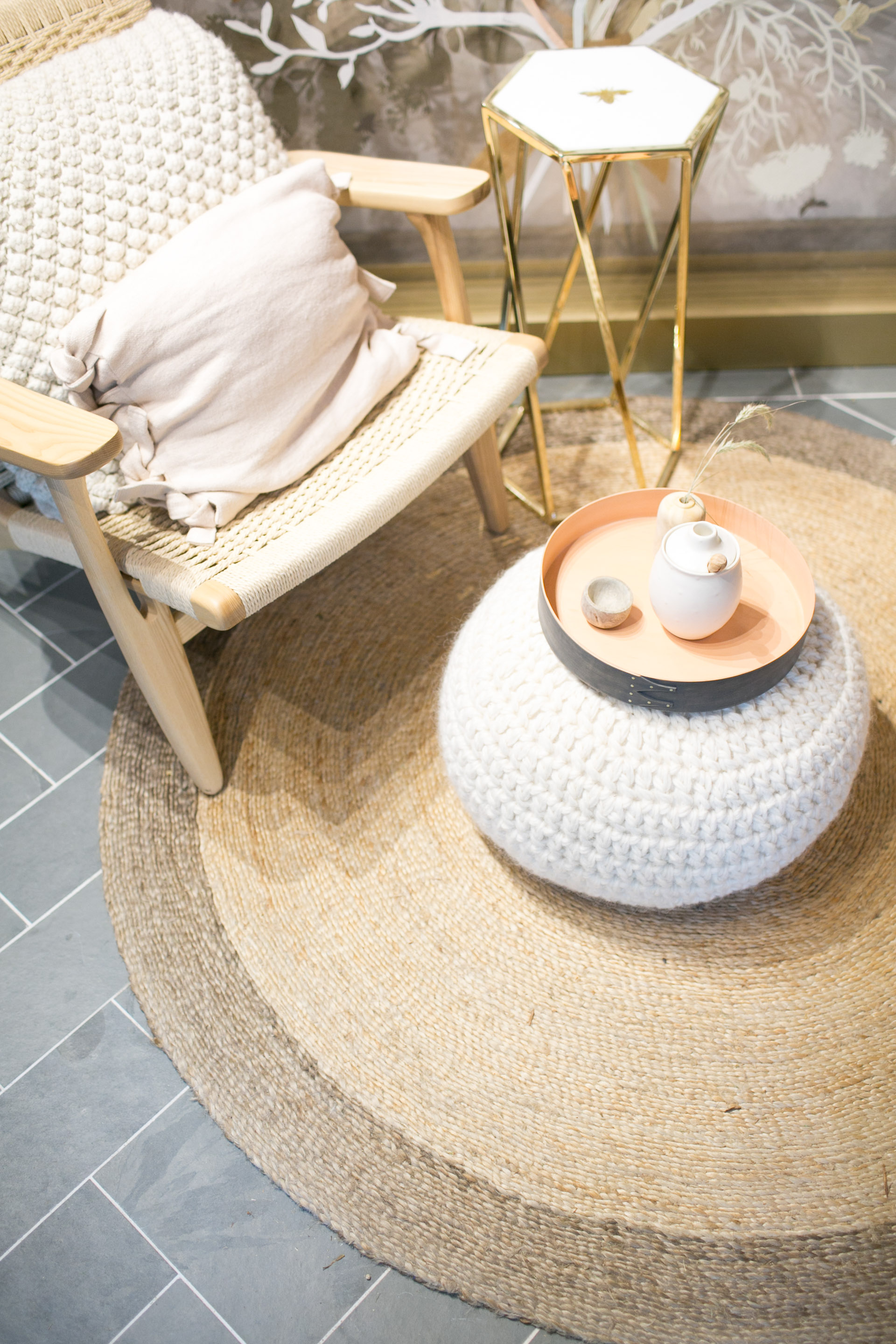 "Our vision was to create an exterior landscape of an English cottage-style forest garden of California native plants and an interior with a structure of traditional Tudor architecture filled with furniture and objects of contemporary Shaker minimalism meets the free spirit of California," say the Freels. A beautiful, environmentally sensitive space regenerative to both earth and soul.
In not interfering with the building's historical exterior brick, the Freels maintained its integrity. They did, however, replace the rotted front doors with counterparts of brass leaded glass and a honeycomb-like motif referencing an ever-present theme—bees. Bees to pollinate the California native plants, bees to populate the apiary. "Mother nature is considered in everything that we do," the duo explain. "We always seek to be with nature, not against nature."
This harmony plays out inside cottage, which is small but with entry and sitting areas, a swinging bed and kitchen space. "Behind every object in our design is a craftsman who makes [it] with their hands," say Trevor (who designed furnishings made with traditional wood joinery) and Justina (who contributed fine-art pieces). The faux timber frame structure is meant to evoke the look of a traditional Tudor building, while natural lime plaster colored with mineral pigments helps to passively regulate humidity and temperature. Electrical lighting is the only trace of technology—by design.
"Many times modern design is removed from nature and therefore can feel cold and sterile," say the Freels. "With our storybook cottage, we wanted to bring you back to a place you have forgotten." But will not soon forget.
Photography Courtesy of Allison Maginn | rosethicket.com