Rock 'N' Roll Vibe
Old-school style and modern finishes are in perfect rhythm at this newly built estate near L.A.'s legendary Sunset Strip
Written by

Wendy Bowman |

Photography Courtesy Ofsimon Berlyn

Musician-turned-interior designer Lenny Kravitz has put the finishing touches on his first residential project in L.A.: The Stanley House, a 10,500-square-foot, five-bedroom and seven-bath estate now on the market for $38 million. Serving as creative director, Kravitz has transformed the Mid-century Modern design of the late award-winning architect Austin Kelly into an homage to Hollywood's iconic music influences. The result is a soulful, fully functional, one-of-a-kind dream home in the most desirable part of the city, complete with an artfully curated mix of personal belongings, custom furniture and art, warm tones and eclectic furniture throughout.

"Lenny Kravtiz and his team at Kravitz Design are style masters," says Branden Williams, who shares the listing with his wife, Rayni Williams (owners of Williams & Williams Estates), and worked in conjunction with Matt Lyons of Lyons Development, Jason Somers of Crest Real Estate and XTEN Architecture to develop the property. "They're insanely unique, and can beautifully blend an old-school and new-school style in a way that nobody else can."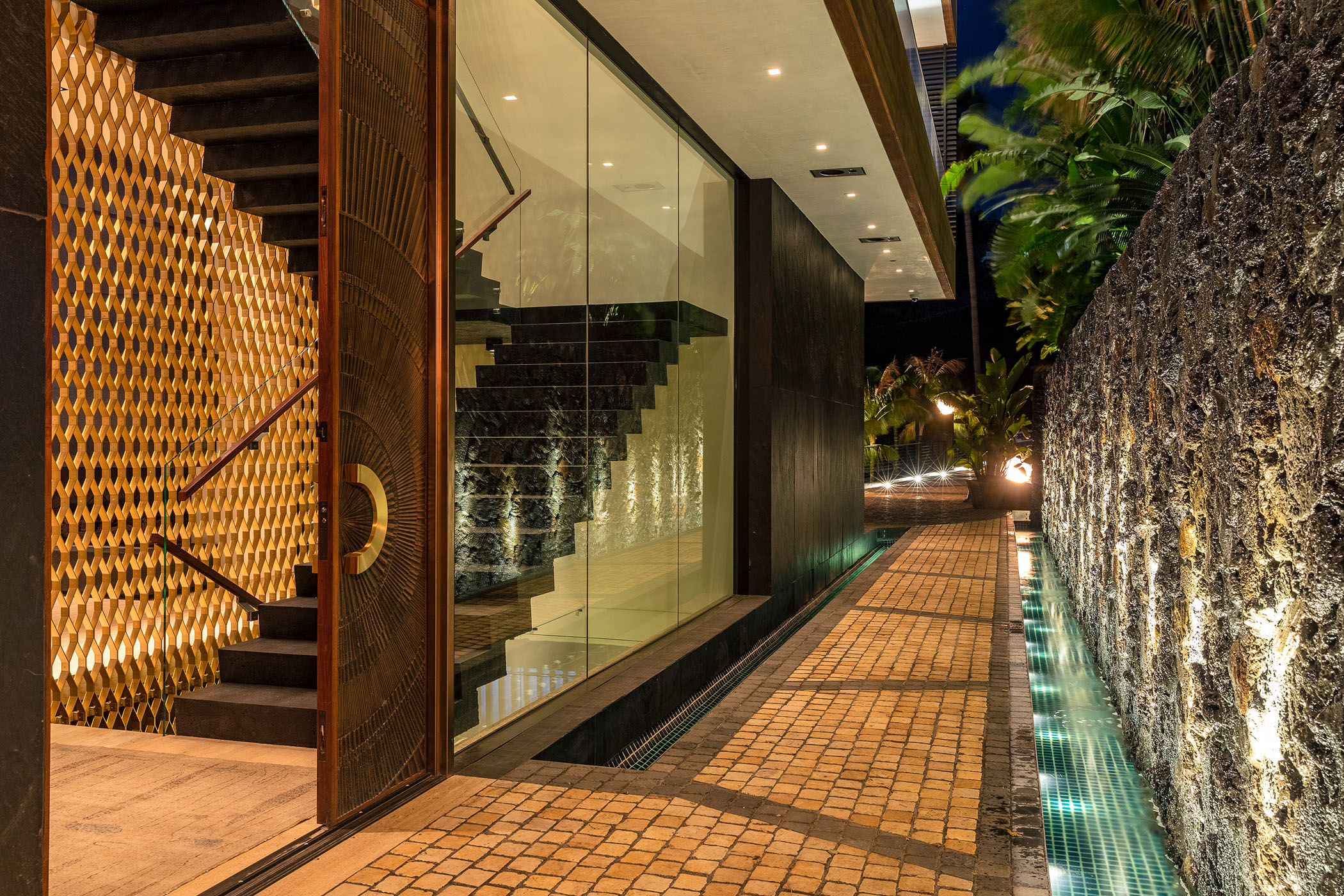 Found at 1894 N. Stanley Ave. in Hollywood Hills—behind a gated entry atop a private promontory, near Sunset Strip's Chateau Marmont and Tower Bar—the geometric-designed, three-level residence offers a complete turnkey experience. Think tropical landscaping and fire features flanking the John Lautner-influenced bronze entry gates, along with ornate décor including rough-cut, Portuguese slate; Vitrosca doors for a seamless indoor/outdoor feel; an invisible garage door that opens on a hydraulic lift system; and a traverse walkway bored by a lava rock wall.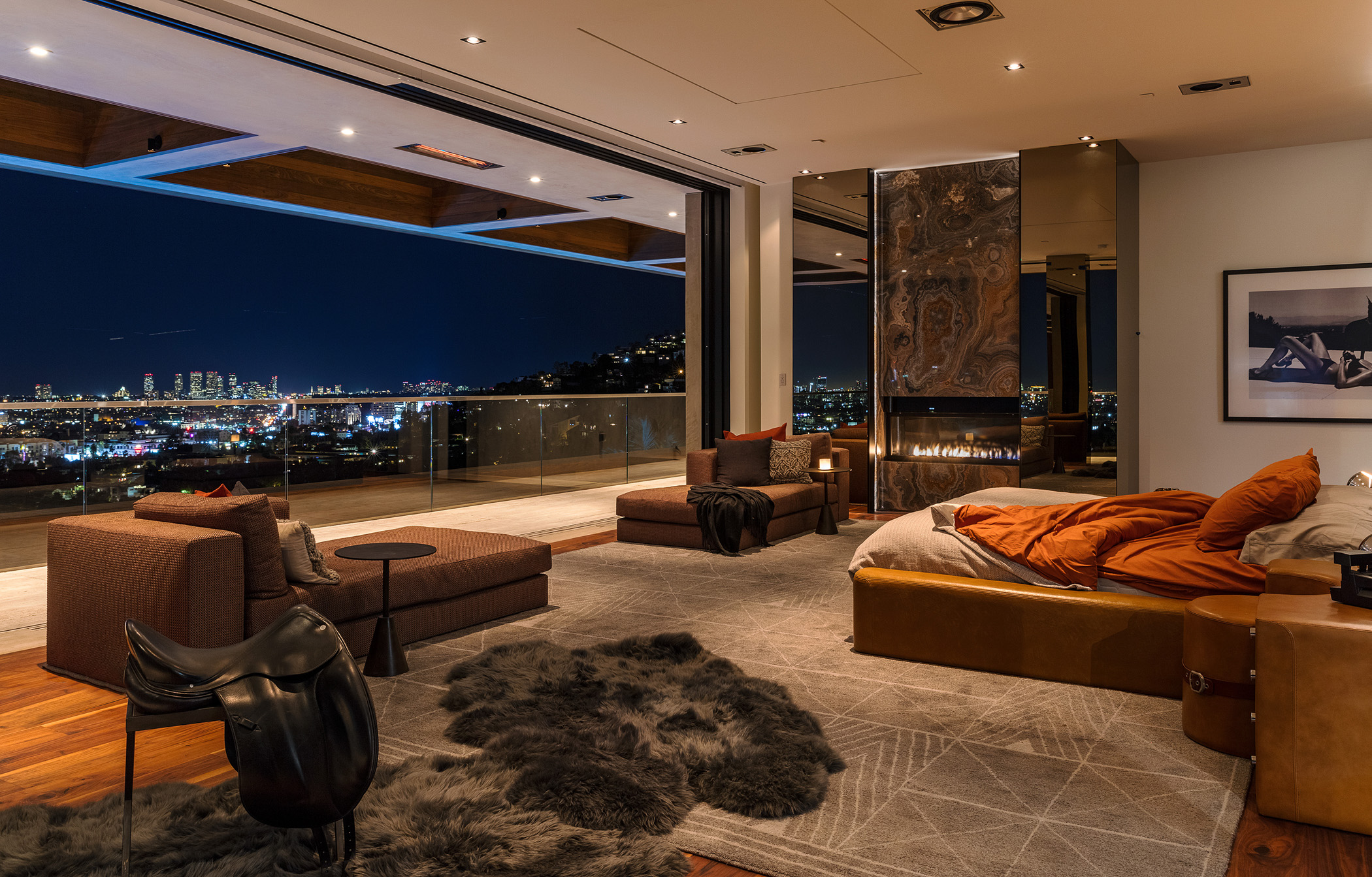 Among the show-stopping features are striking installations by world-renowned street artist RETNA for the home's interior, as well as the compound's entry wall. With a natural bent toward entertaining, the home also showcases high-end Gaggenau appliances; an outdoor dining terrace with a barbecue and fully operational bar; outdoor areas with imbedded heaters for cool nights and water misters for hot days; and a 70-foot-wide, curved infinity pool offering one of the best views in L.A. The coup d'état? An entire level of the home that boasts a 1,200-bottle wine cellar and Kravitz-designed nightclub equipped with a 12-foot-long video wall.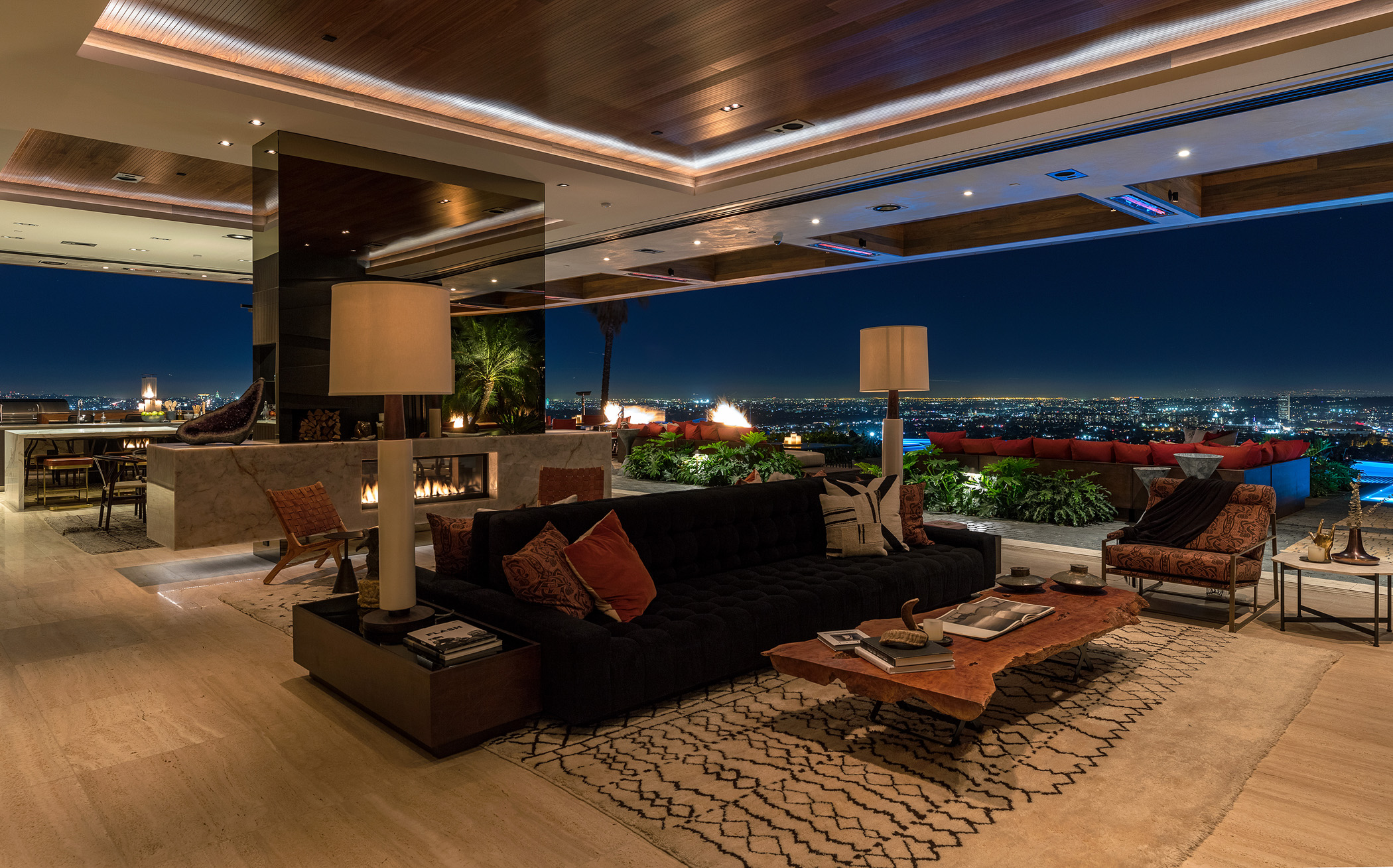 "This home is fully loaded," says Branden. "It combines indoor and outdoor living so seamlessly that you'll never have to shut the door on this property. Besides sitting on a lot with no neighbors with 270 degrees [of] unobstructed views . . . the property also includes the best-in-class audio system and a six-car garage—not to mention the whole home can be controlled from your iPhone." 1894northstanley.com
Related Post
A timeless Playa del Rey retreat is home to private bliss and endless ocean views Written by Constance Dunn | Photography&n...
The median sales prices for single family homes in Santa Monica (90402) has reached an all time high in February 2018, coming in at $3,995,0...
A private hilltop villa in Hermosa Beach proves the perfect retreat for the finest in resort-style living Written by Joclene Davey&nbsp...