Terranea Resort's newly enhanced atmosphere boosts the four-diamond property's already tremendous appeal
Written by Wendy Bowman | Photography Courtesy of Terranea Resort
It's been one of Southern California's most beautiful and popular oceanfront resorts since opening in 2009. Now, with $40 million worth of property-wide enhancements under its belt, there's even more reason to visit luxe Terranea Resort along the Palos Verdes Peninsula—from upgraded guestroom amenities to major projects including the addition of a fourth resort pool, a new poolside eatery and a complete redesign of Catalina kitchen.
"Our evolution has been nothing short of phenomenal," says Angelo Fernandes, senior vice president, sales and marketing of Terranea, part of the Destination Hotels brand of luxury and upscale independent hotels, resorts, and residences nationwide. "The first few years included a lot of trial usage—a lot of finding ourselves, understanding who our guests were, understanding what their preferences were and determining how we were going to fulfill them.
Our goal has been to move from the transactional to the emotional. We desire to be an emotive brand that speaks to somebody's heart and says, 'Terranea is the best in my mind, because it is my most favorite place to go on vacation.' We still work on delivering memories…through experiences, and we hope that those memories and experiences create unbelievable stories."
The enhancements meld the hotel's classic Spanish Colonial style with the casual elegance of coastal California, with input from guests and Terranea associates playing a significant role in determining the redesign. Most recently, the resort tapped California-based interior design firm BAMO to reimagine its guestrooms and suites (as well as bungalows, casitas and villas) to the tune of $8 million—complete with new Mediterranean-style décor and furnishings closely attuned to guests' preferences, including elegant round marble tables; wood and mirrored-millwork paneling; Spanish Colonial-style raised-panel dressers; contemporary local artwork; and new desks, mattresses and bed linens.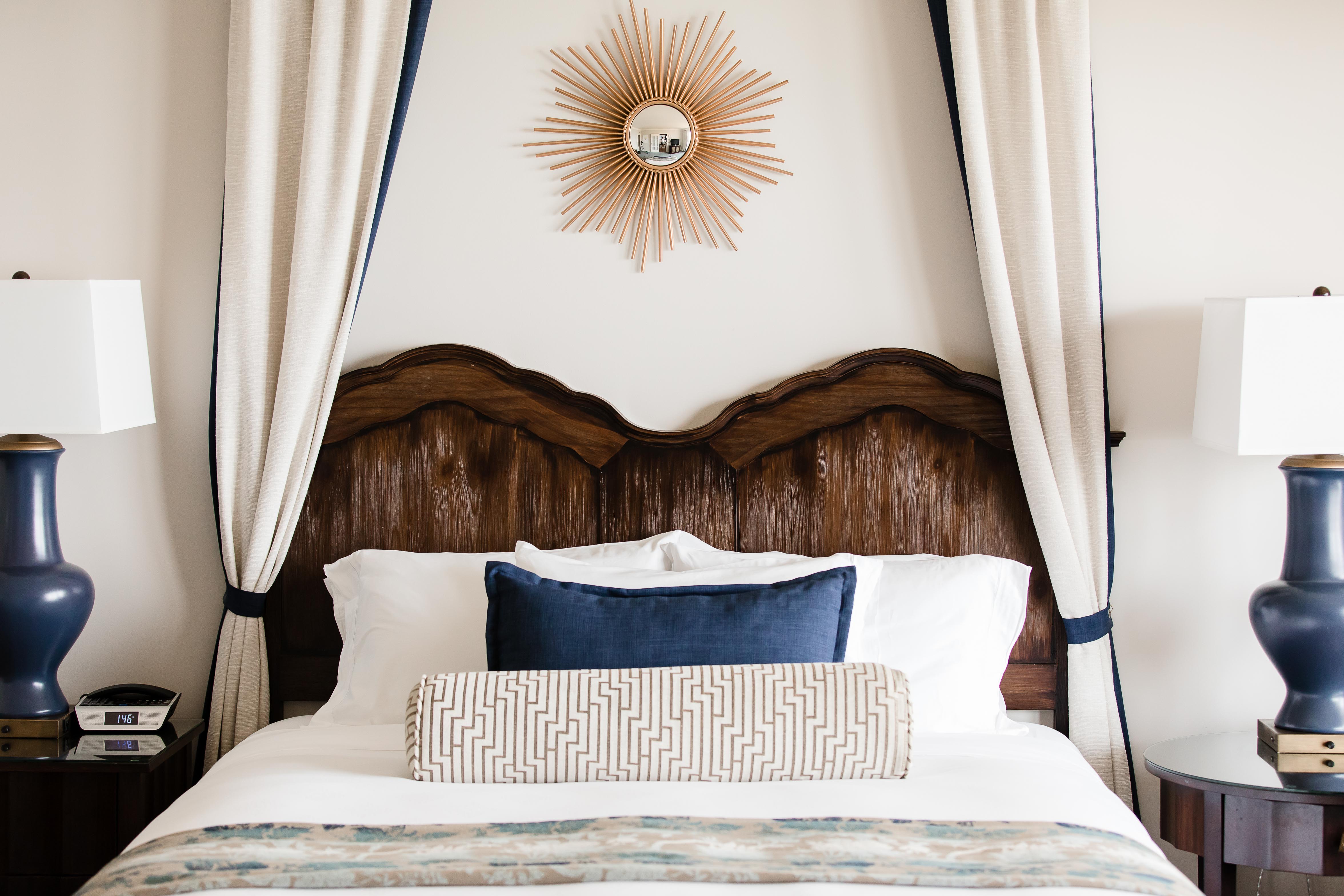 Terranea's catalina kitchen also re-launched with a $3 million redesign highlighting an open kitchen; new menus showcasing locally sourced ingredients such as seafood, honey and salt (think sea salts harvested in the resort's own conservancy and flavored with home-grown herbs); revamped interior and exterior décor by L.A.-based Bishop Pass Studio; and the addition of a bar featuring signature cocktails. What's more, new experiential food stations now line the perimeter of the restaurant—most notably, a seafood island where guests can observe chefs shucking oysters, carving sushi, and skinning and deboning fish.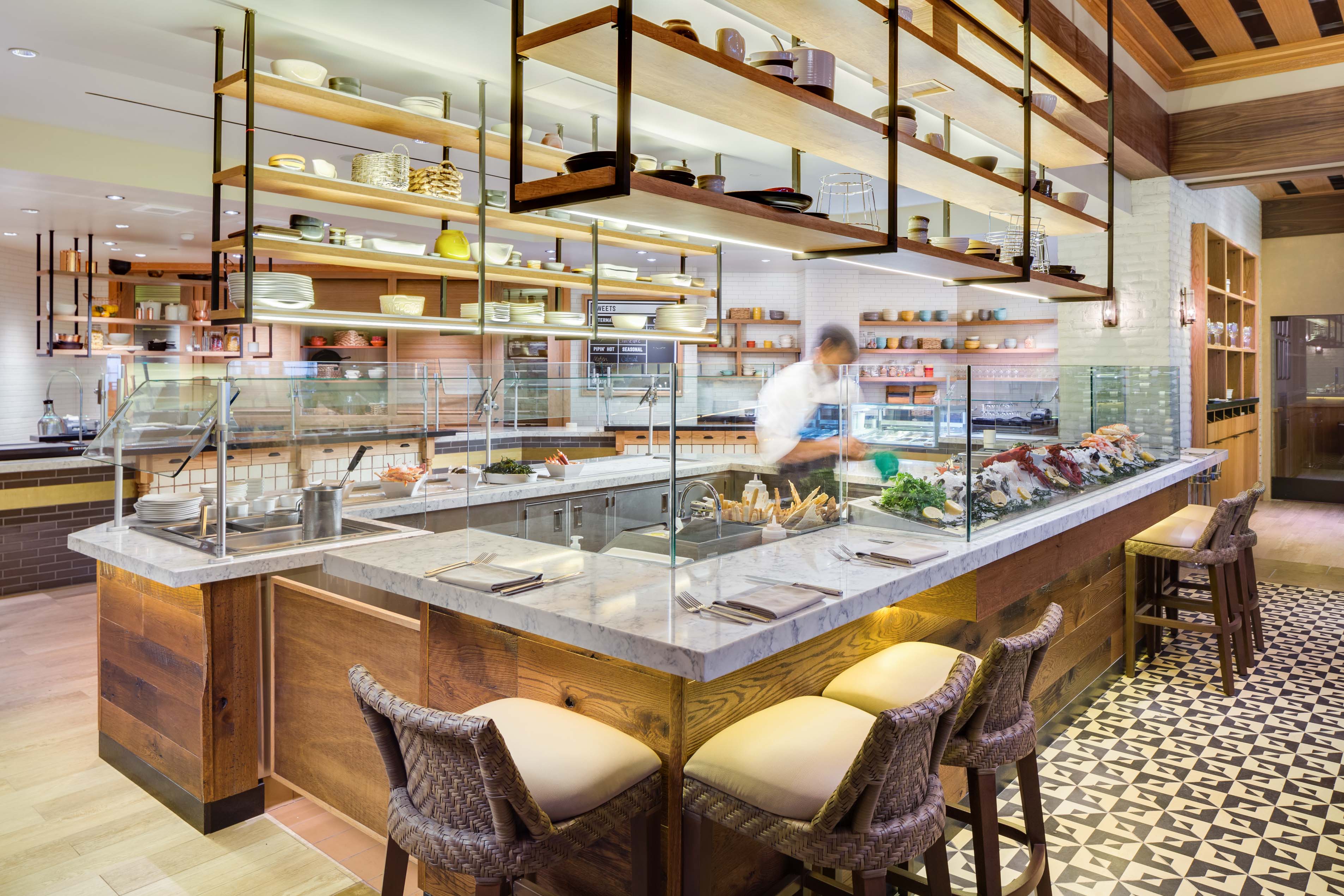 "From menu to tabletop to staff personality, everything communicates a relaxed, yet energetic, spirit of a California coastal lifestyle," says Fernandes. "There's a juxtaposition between the tranquility of the ocean and the live action that comes from the culinary experts in the dining room. Pancakes are made to order, salads are tossed, fish is filleted, and pizzas shuffle in and out of the wood-fired oven."
Yet other upgrades at Terranea include the new $3.4 million Vista Pool, situated adjacent to Terranea's signature restaurant, mar'sel, where guests ages 13 and older will find a saltwater pool and hot tub offering views of the Pacific, along with food and beverage service. The Resort Pool area also added a casual new outdoor dining option, The Grill at Terranea, which serves classic California cuisine table or poolside.
Meanwhile, the Lobby Bar & Terrace has been refreshed; new furnishings, a garden and an aquarium have been added to the Tide Pool Kids Club; the Beach Cove now has umbrellas, lounge chairs and lawn games; and a new retail boutique, marea, offers high-end clothing, accessories and jewelry. The most show-stopping aspect of the newly designed hotel?
"Above all, Terranea's level of service," says Fernandes. "We pride ourselves on having a team that delivers this heartfelt service because they want to deliver it, not because they have to. It's what separates us from others."
Terranea Resort
100 Terranea Way, Rancho Palos Verdes, CA 90275
866.261.5873 | Terranea.com