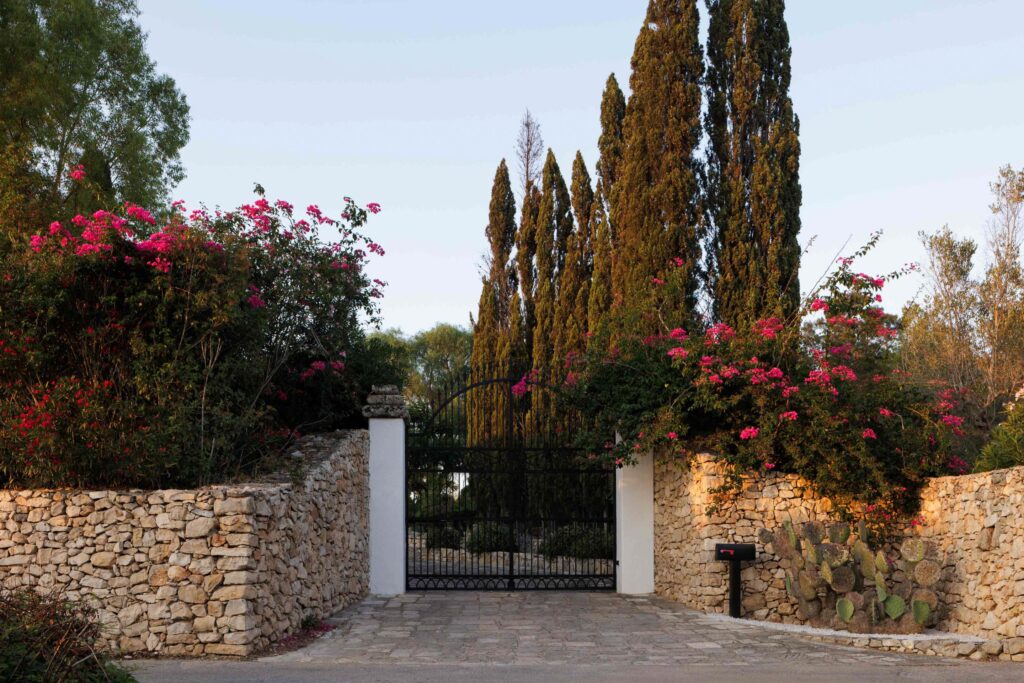 Designed by Olga Ashby Interiors, Tenuta Negroamaro a Boutique Hotel Located in Puglia, Italy is a Peaceful Hideaway, Which Favors Indoor/Outdoor Living
Based in London, interior designer Olga Ashby has experienced hectic urban life firsthand. With this project in Italy, she strived to create a home away from home where guests can enjoy quiet moments at a slow pace, in crafted spaces.
"In big cities, we forget how the stars shine and how the silence sounds; we no longer remember how fruit grows or how the grass feels when you walk on it," says Olga Ashby. "We all need to reconnect and let nature heal our souls."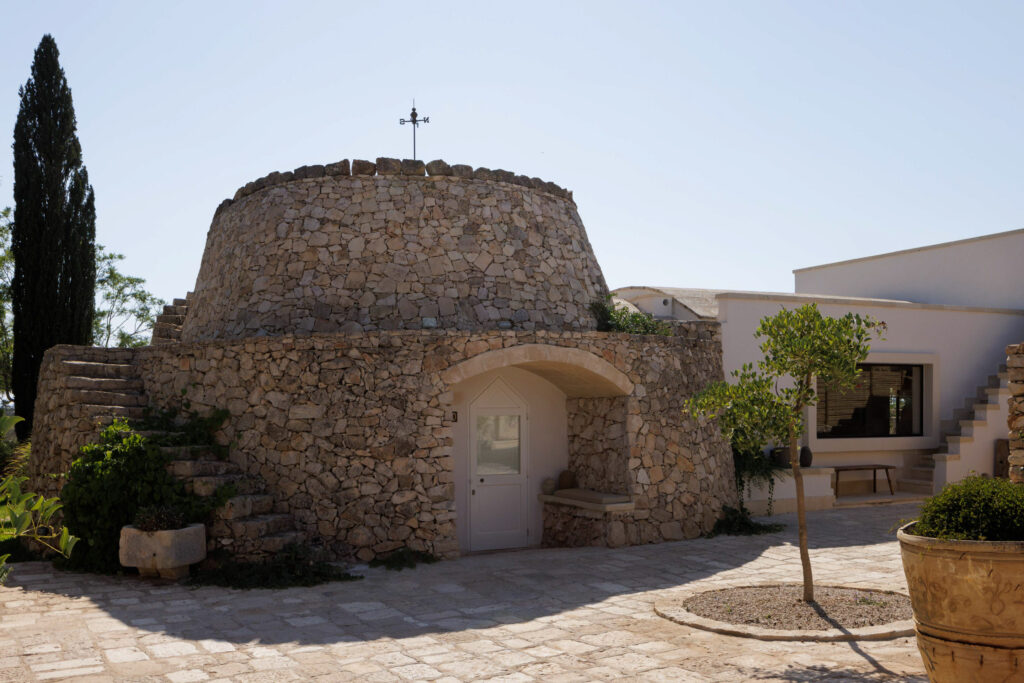 In Tenuta Negroamaro's rural setting—a short drive from the charming towns of Gallipoli and Lecce—time seems to stand still. With only 10 rooms, the hotel feels like a close friend's house. It consists of several dwellings, including the main house—adorned with vaulted ceilings—which serves as the breakfast area and a sitting area for drinks and board games. A bamboo gazebo provides shade with pool and garden views.
The local cactus fico d'india (or prickly pear), which is often used to produce alcohol and is included in many cocktails, served as the main inspiration for the pool bar's décor. Here, a mural painted by a local artist has become the perfect Instagrammable spot.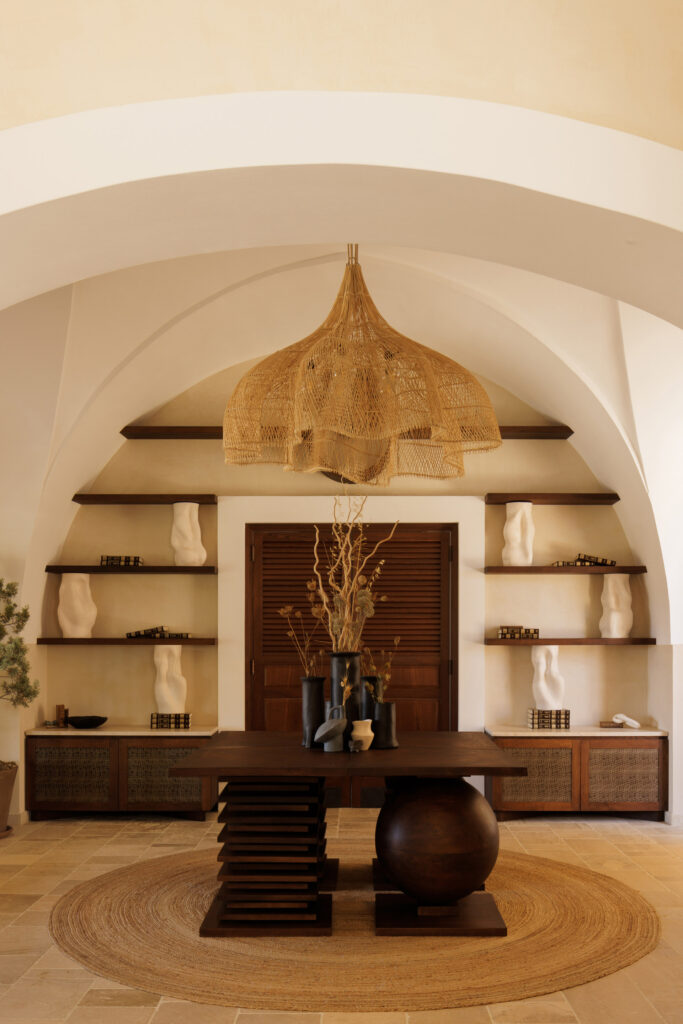 The lobby is nestled in a separate building to preserve the peace for current guests during new arrivals. Each room features a different shape and size while all of them are connected to the outside. 
Olga Ashby opted for natural and traditional materials such as local soft stones, bamboo and jute rugs to provide a "handmade tactile" experience where the rough combines with the smooth.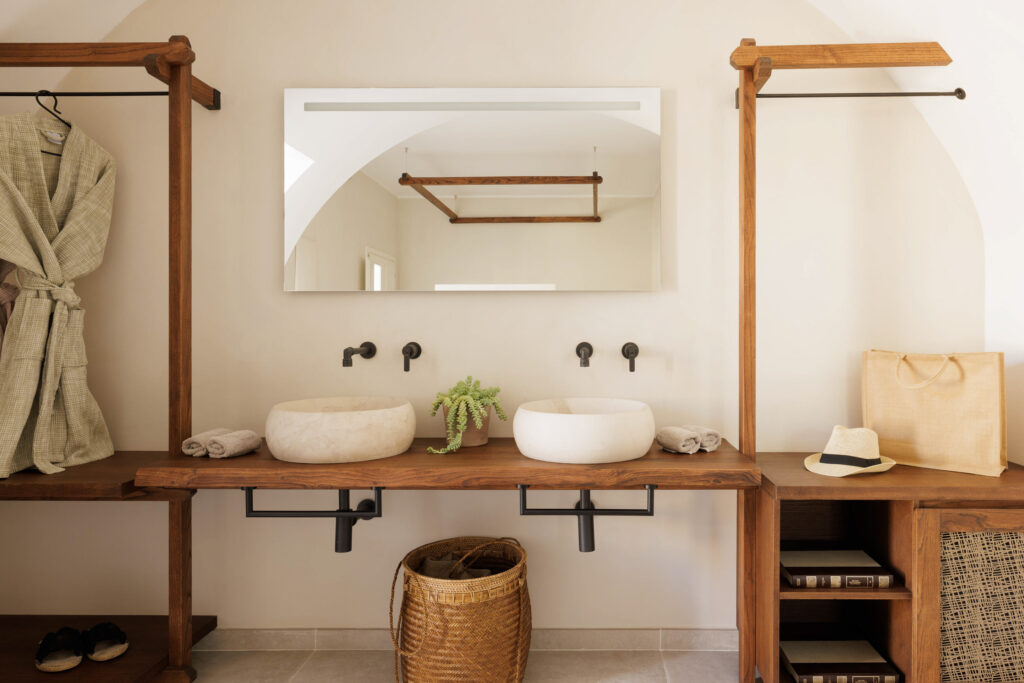 "We want people to stop thinking and start feeling and truly seeing the world around them," says the interior designer.
In this hidden gem that regularly hosts yoga retreats, the vegetable and fruit gardens complemented by a little farm with ducks, chickens, and pigs further reinforce the authentic spirit of the place.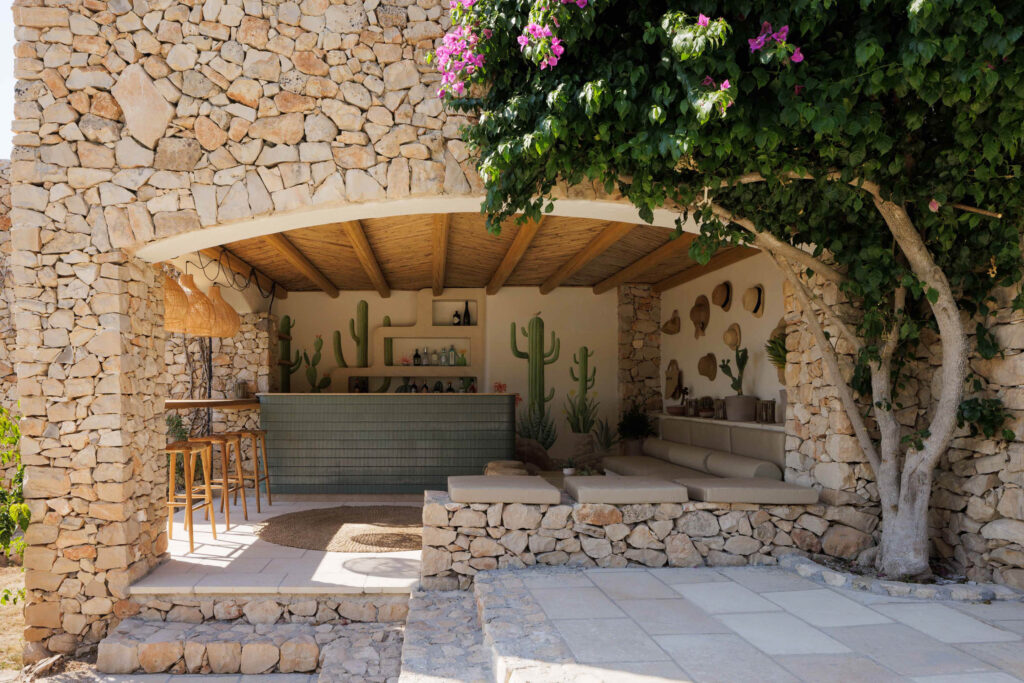 Several furniture and decor pieces were custom made or personally sourced by Olga Ashby, such as the shelving unit around the kitchen door with every separating element handmade in ceramic; the artwork above the sitting area in the library corner and the blankets and cushions in the rooms that the interior designer brought from Morocco; the vintage African bed bench in the living area; and the bespoke tapestry in merino wool above the sofa in the rooms; among others. 
"The beauty of Tenuta Negroamaro is revealed through the details, materials and textures," says Olga Ashby, who focused on a neutral and earthy color palette to create harmony between the interiors and exteriors. "It just gently shows itself the longer you look at it."
Tenuta Negroamaro | tenutanegroamaro.com
Olga Ashby | olgaashby.com
Images: Vigo Jansons