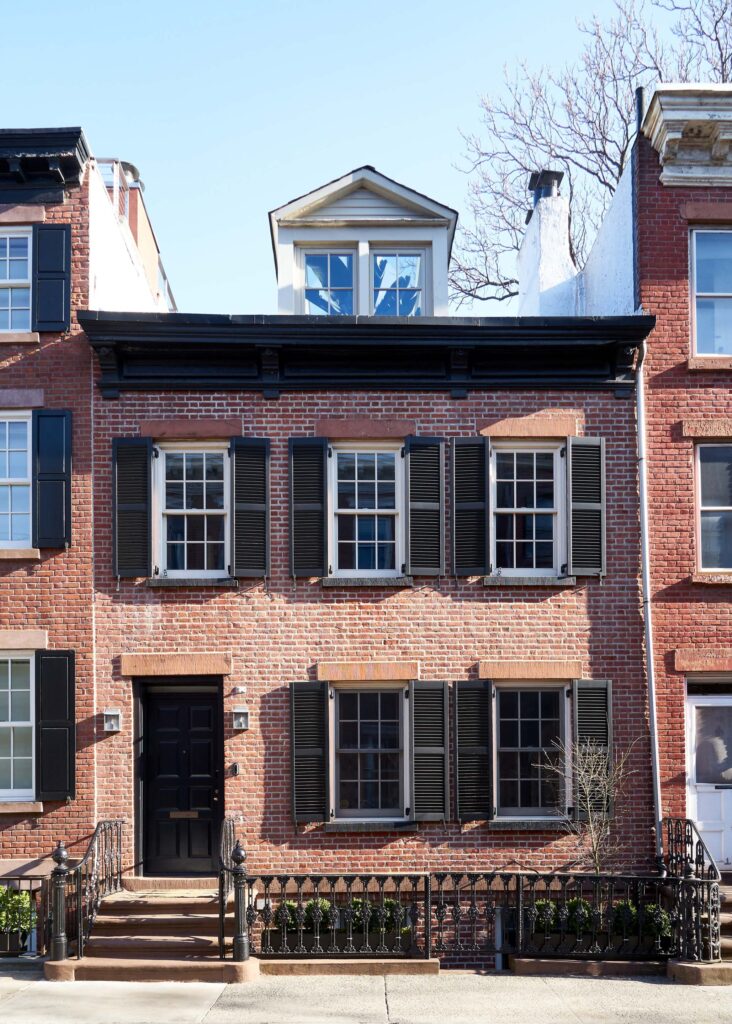 Interior Designer Matt McKay Created a Vibrant Home With a Young Spirit for a Couple of Friends in Their Mid-30s
In two aspects, this house was a premiere: for the homeowners, it happened to be their first large-scale residential project; and for the interior designer, it was the first work under his studio name, McKay.
"I was drawn to the unique historical space that required a younger perspective," remembers Matt McKay, who tackled the challenge of transforming this charming townhouse located in the Greenwich Village historic district in the heart of Manhattan for his longtime friends, a couple in their mid-30s.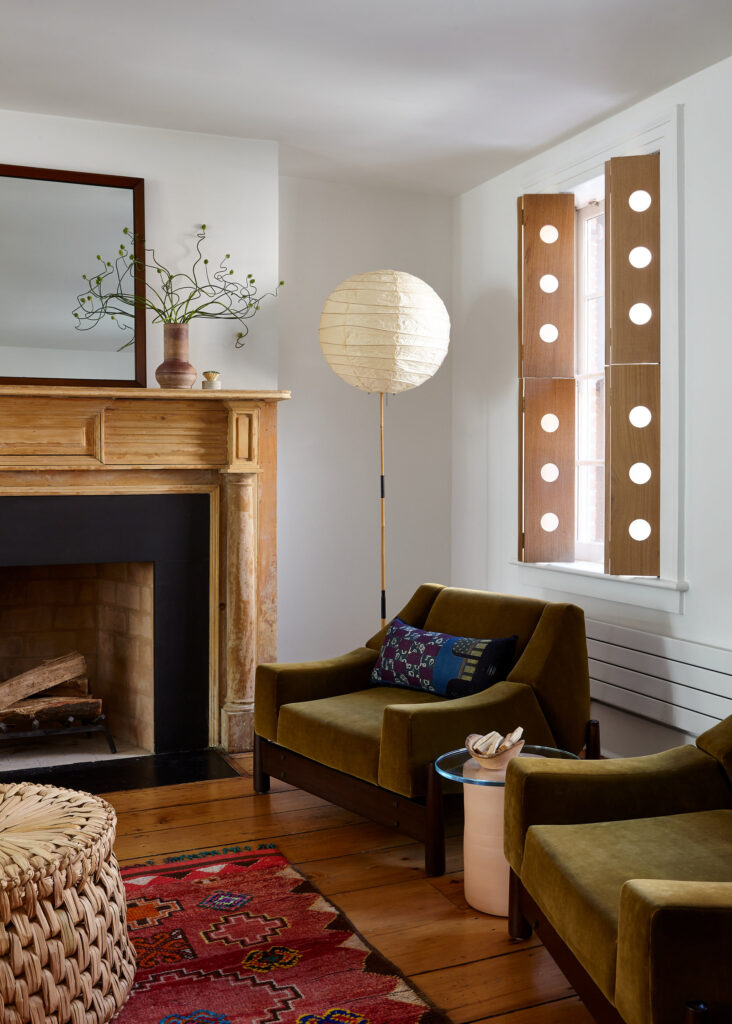 One of the main objectives of the makeover consisted in creating a space that would foster connection and community through entertaining and music.
"I was thinking a lot about the 1960s-70s folk music scene in Los Angeles when designing this home and how that could meld with the character of a historic townhouse," says Matt McKay.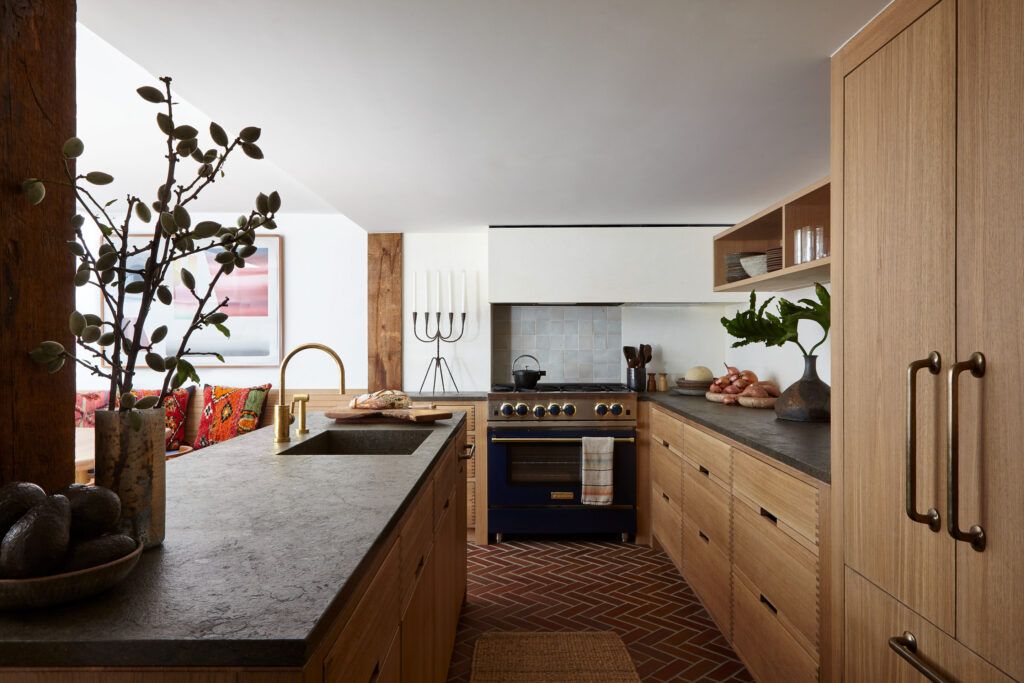 Originally built in 1828, the Federal-era property features a classicizing architecture typical of the 1780s-1830s in the United States, which is based on the work of Italian architect Andrea Palladio (1508-1580) complemented by innovations by Thomas Jefferson (1743-1826).
Throughout the project which took a year to complete, Matt McKay strove to respect the past of the home while introducing contemporary updates and crafting an aesthetic aligned with the inhabitants' lifestyle and taste.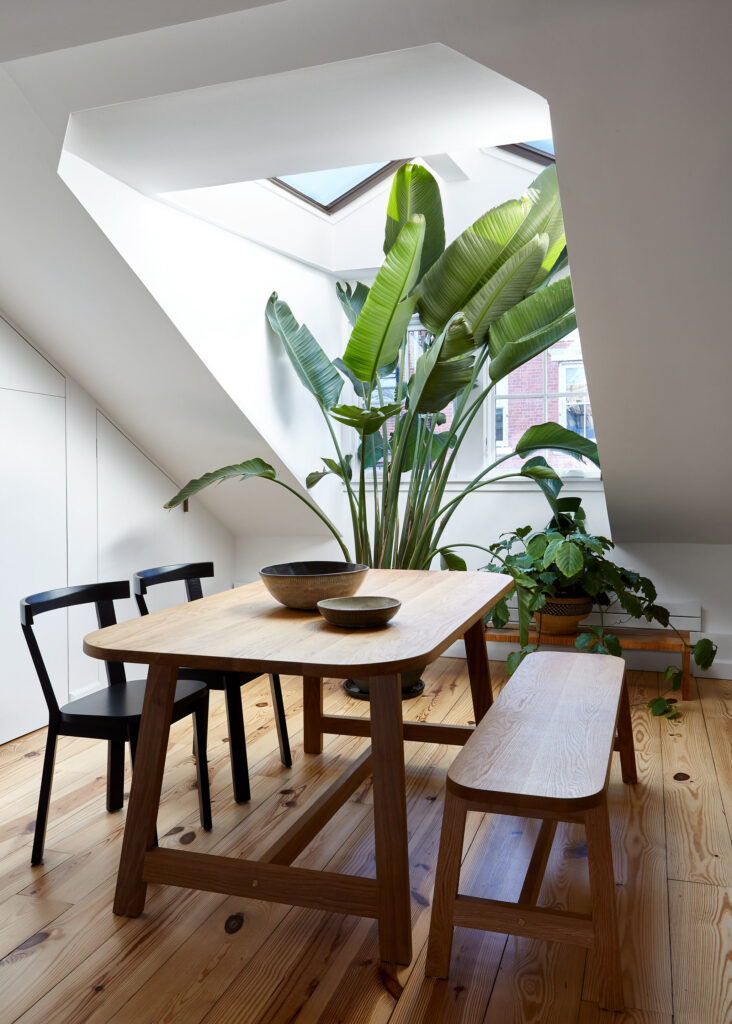 Some surprises resulted in creative ideas along the way. For example, at the beginning of the project, the interior designer discovered the barrel-vaulted ceiling in the existing mechanical room and immediately envisioned how it could be transformed into a moody steam room.
"It felt like such a unique detail had been hidden for decades," he says.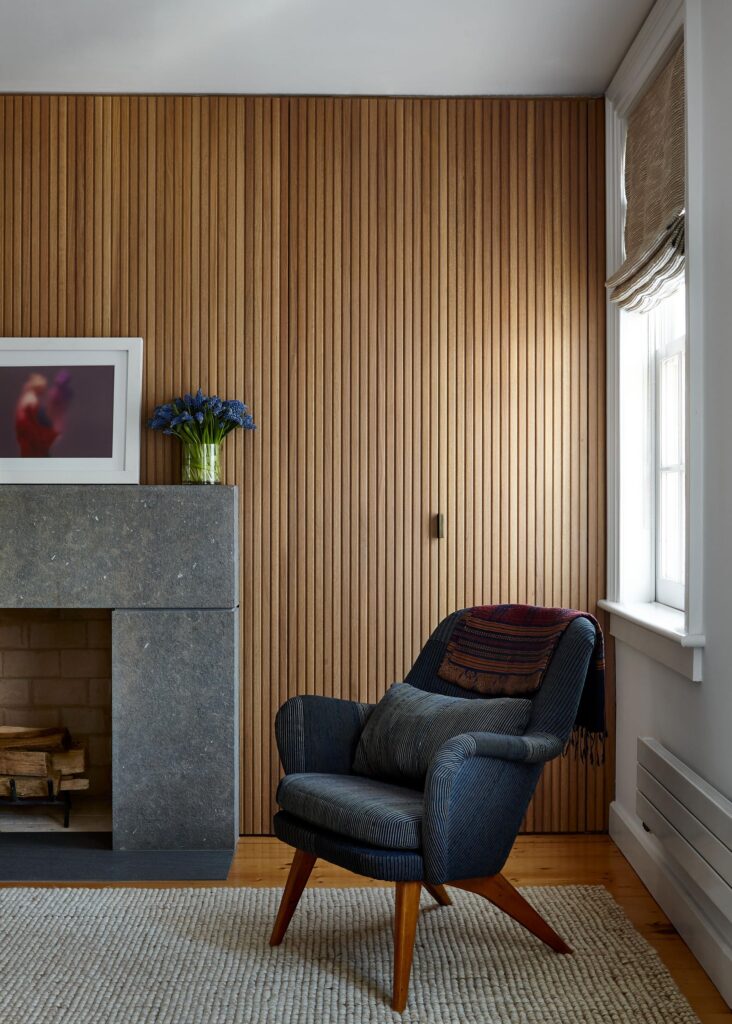 In the different rooms, warm neutral earth tones through the reclaimed wood floors and herringbone terracotta brick combine with darker accents to add visual interest while fabrics in saturated tones of rusts, blues and green contrast with Benjamin Moore's Distant Gray on a wall on the upper floors and Venetian plaster in the kitchen.
"I selected materials that are all referential to the history of the house," says Matt McKay.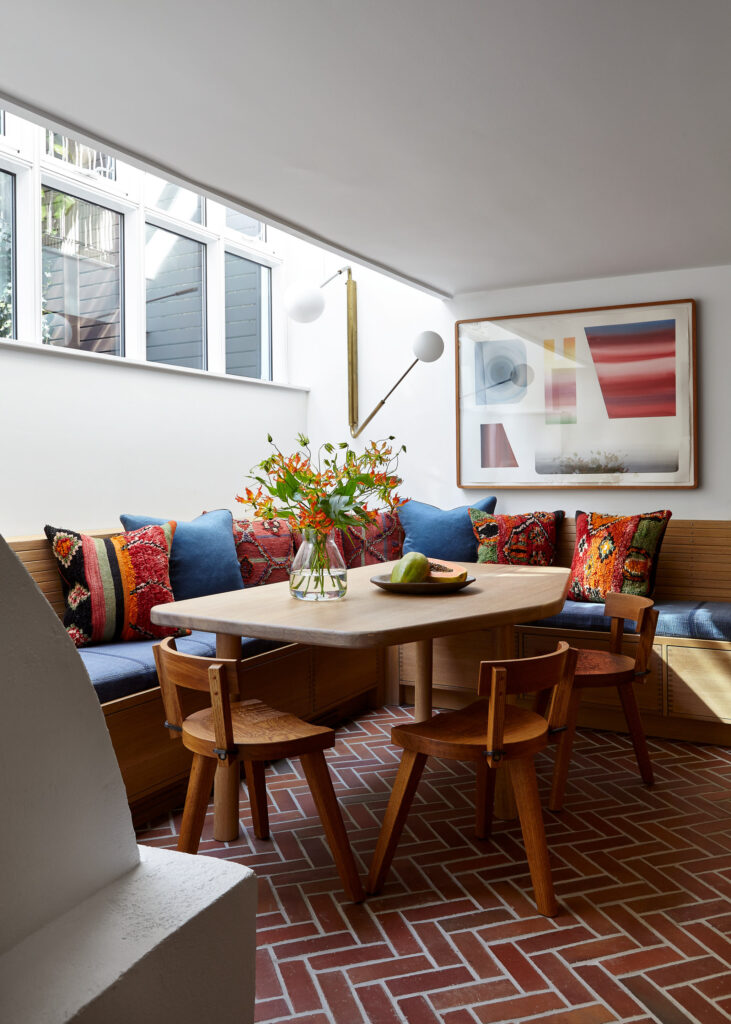 With its wood-burning fireplace, an Isamu Noguchi floor lamp, a pair of vintage Móveis Cimo chairs upholstered in ZAK+FOX velvet, a Roger Capron coffee table, a B&B Italia Camaleonda sofa and a white Robert Mallet-Stevens lounge chair—among other design pieces—the main living room is truly cozy. This space also comprises custom oak shutters with round, frosted glass windows that were designed by Matt McKay and inspired by Jean Prouvé.
At the rear of the main floor, the conservatory/greenhouse adorned with a Charlotte Perriand side table and Eny Lee Parker floor lamps are paired with a wet bar and open to a patio. Full of texture, the main suite occupies the second floor while an open communal space—which acts as a home office and guest area—is situated on the third floor.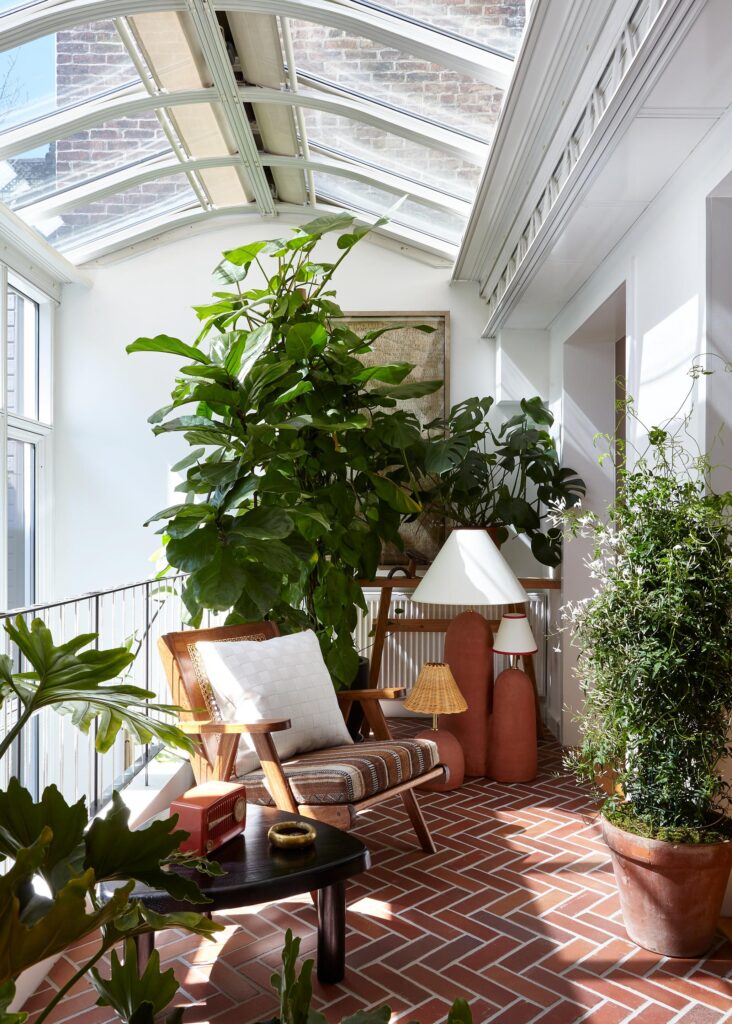 Effortless and inviting, the home reflects a subtle touch of irreverence through its decor. With this very personal project, Matt McKay's intention was to make everyone feel comfortable and not take themselves too seriously.
"I wanted to create a place that would invite groups of friends to get together, stay for a while and just be present with each other," he says.
Mission accomplished.
Matt McKay | mmmckay.com
Images: Joshua McHugh, Styling: Crying Coyote