Nature's Way
The Landscape of a Contemporary Hillside home from KAA Design offers a postcard impression of indoor-outdoor living in Los Angeles
From Tower Grove Drive, looking out from a wonderfully designed home whose precipice is a hillside in the southern Santa Monica Mountains, the view is truly grand—a sweep that extends dramatically past Los Angeles to the Pacific. And yet the home itself is intimately attuned to the site-specific setting right outside its expanse of its windowed walls.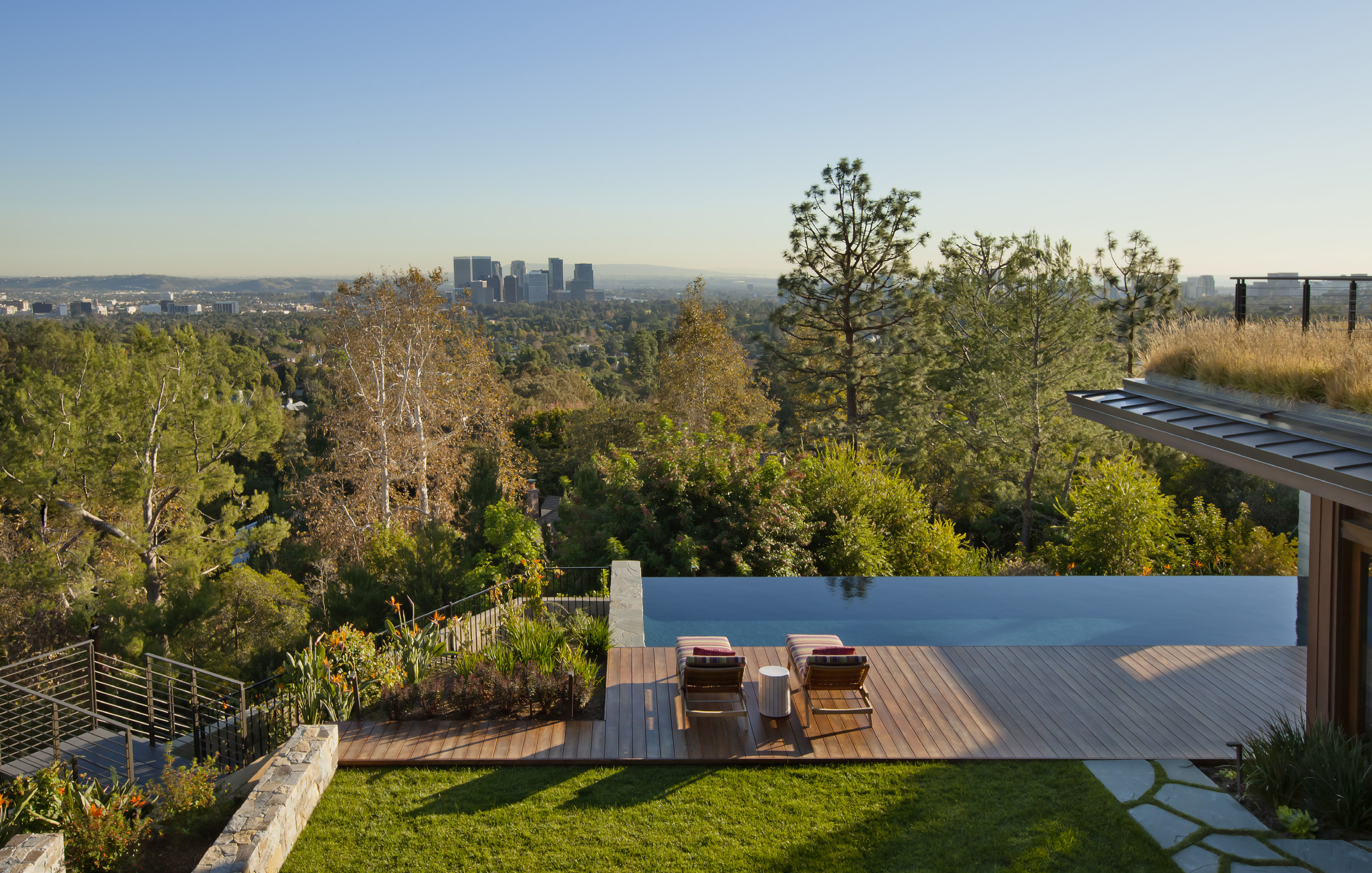 KAA Design, a boutique studio in Los Angeles, helmed the three-year project, which produced a sustainable two-story structure at its heart. The architecture, a warm, elemental mix of wood and stone, featuring clean lines and other early-modernist undertones, is best understood as an engagement with both the landscape and its homeowners, a couple much inclined toward nature, whose previous home was far more traditional than the Tower Grove contemporary they now inhabit. And while their view from the top is certainly magnificent, so too is the hillside, a thing of real beauty, honest and humanly scaled, a harmonious blend of natural and manmade environments.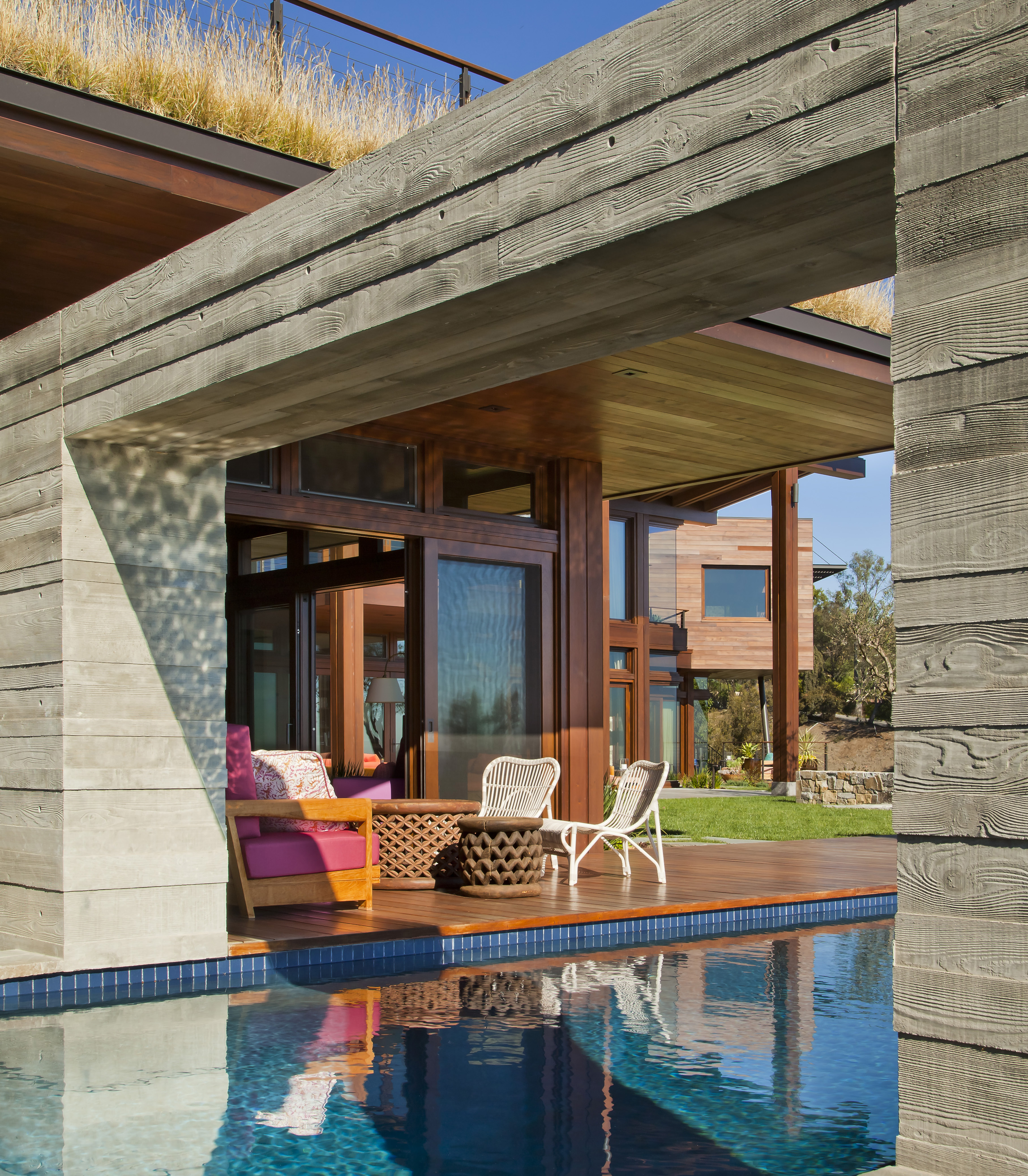 This is the point. "One of the things that we bring to the table is a holistic design approach that really looks at the project as not only a house on a property or a hill, in particular, but a house integrated with the hill," says Duan Tran, partner and principal architect at KAA Design. "How will the architecture and landscape come together to create an indoor/outdoor experience?"
The answer is swift and assured: "We do this collaboratively," says Tran. In working together from the outset, a KAA Design project not only has a sense of aesthetic, but a visual logic as well. With Tower Grove Drive, the collective approach produced a fluidity not only felt, but pervasively so, from the motor court to the courtyard garden and beyond. Fundamentally important to all parties was that the architecture be sensitive to nature—to try and, as Tran puts it, "stay out of the land as much as possible, but to work with the hillside." Tree placement, plant selection and the use of gray water from the house to help irrigate the landscape were all facets of the exterior scheme.
…WHILE THEIR VIEW FROM THE TOP IS CERTAINLY MAGNIFICENT, SO TOO IS THE HILLSIDE, A THING OF REAL BEAUTY, HONEST AND HUMANLY SCALED, A HARMONIOUS BLEND OF NATURAL AND MANMADE ENVIRONMENTS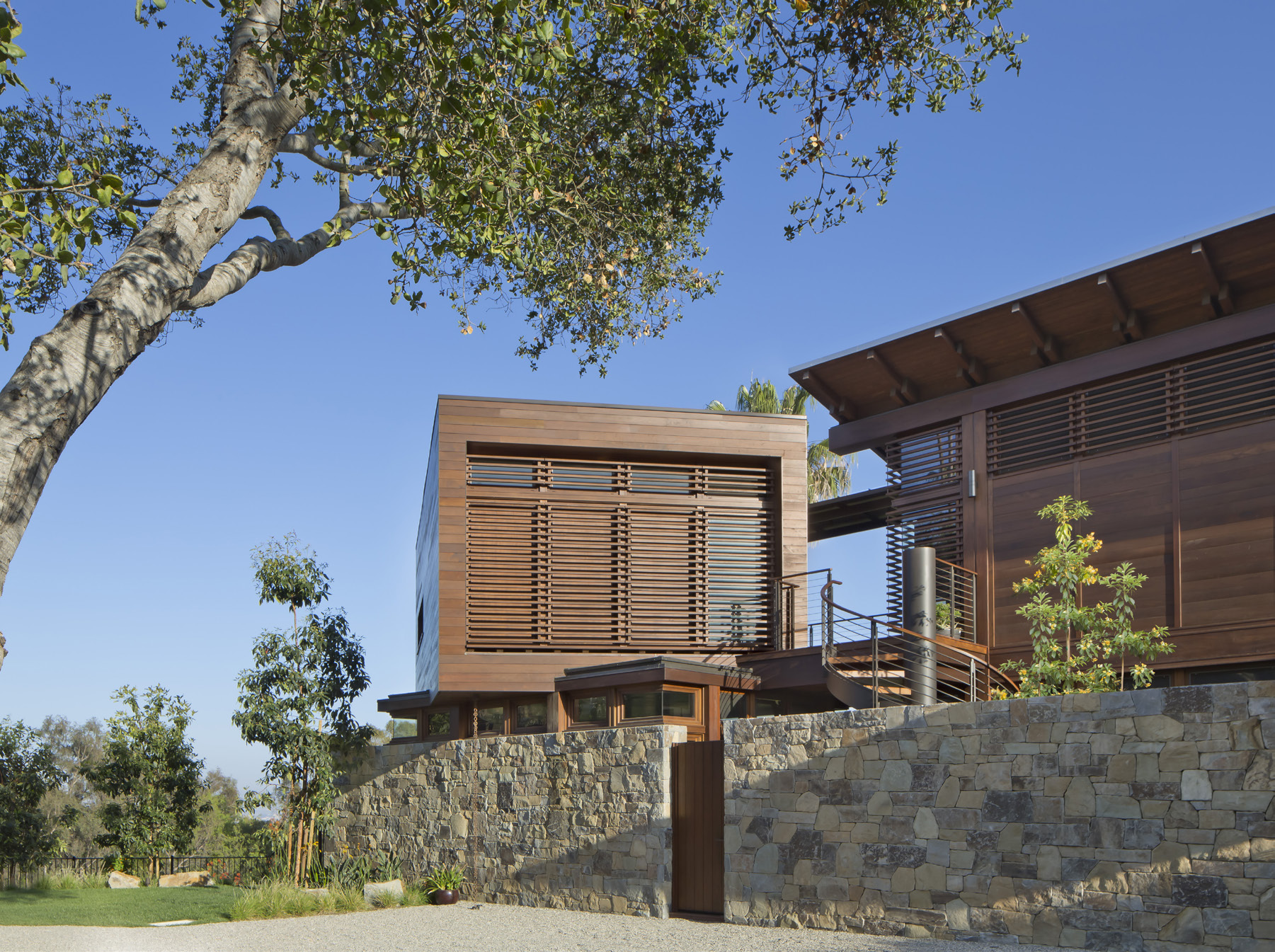 Tasked with creating intimate spaces that still have a sense of openness fell to KAA Design's Jerry Williams, a landscape architect who used native and climate-appropriate plantings that served both a practical and aesthetic purpose. With the overall aim to tie all the elements together in order to create environs of rich character, Williams selected plants to provide that landscape color and texture, with much of the vegetation edible. (Right off the kitchen is a production garden for a bounty of herbs and vegetables for the house.)
"Creating individual spaces also was really important to this project," Williams says. "The homeowners wanted more intimate space." A lovely example is the sitting area just off the husband's office; suspended over the hillside, it seems to float, grounded only by a few spiky plants of varying height. Discreetly placed plantings throughout the landscape allow for quiet observation, a glass of wine. The wife's green roofed office, however, with its perimeter fringed in the grass also used over the garage, has a deck with a firepit and chairs for a livelier gathering.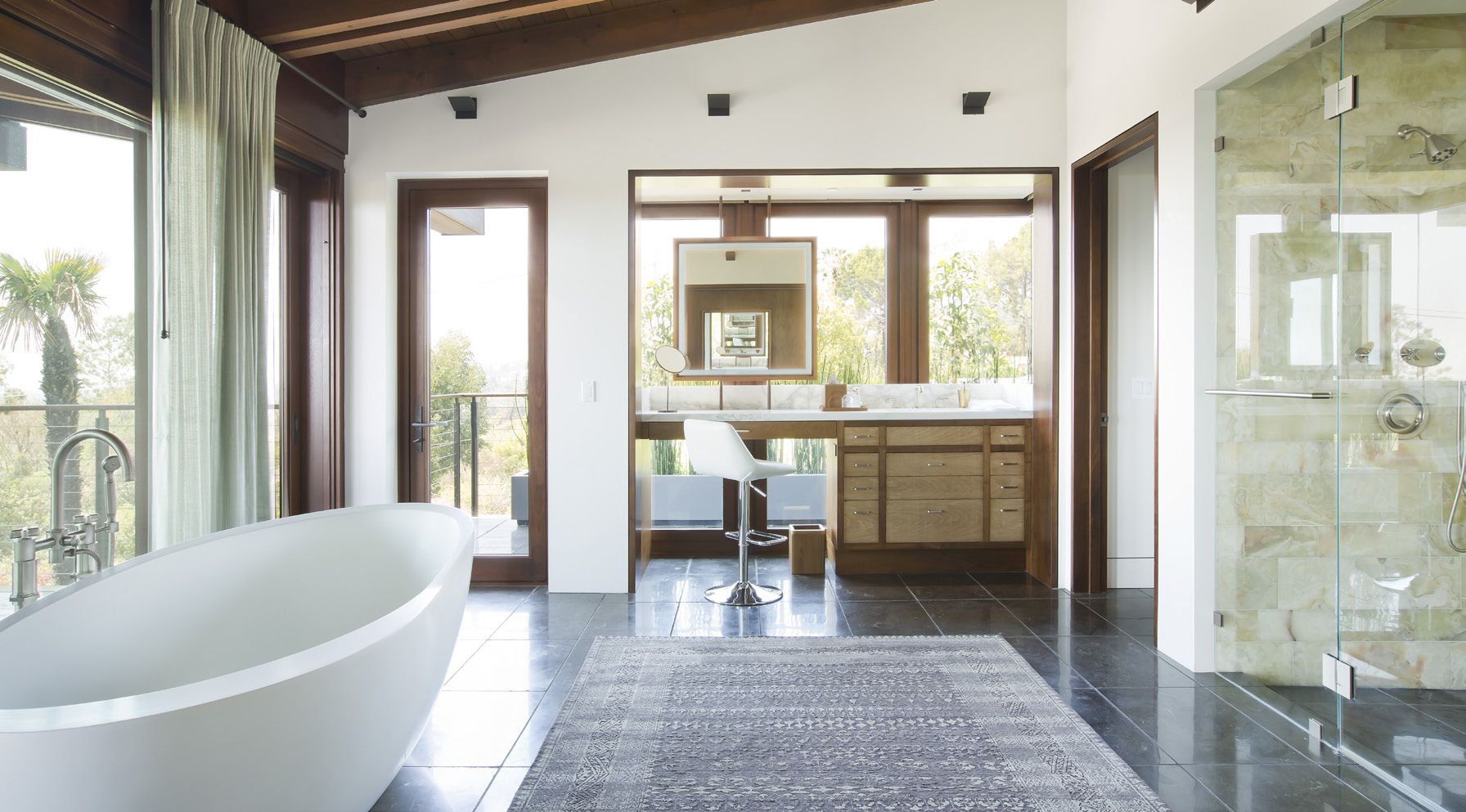 This property also reaches out to the landscape with truly striking architectural features, such as the concrete wall festooned with spidery green growth that stretches across the infinity-edge pool, forming a portal through which the pool can pass. Set slightly back from the pool, frozen in dramatic repose, is a towering single palm tree. If in the water, one looks below to find a patch of succulents. "A secret garden," says Williams.
"One of the things you try to do in a home like this is unveil the layers," says Tran, accounting for the way the architecture slowly opens first to the tremendous vista, then to all the beautiful pockets of earth, in one artfully conceived embrace. Though placed in its hillside setting, Tower Grove Drive feels entirely at home in this context, as if it existed long before it was realized—an entirely natural place to be.
Written by JENN THORNTON | Photography Courtesy of MANOLO LANGIS
Related Post
A timeless Playa del Rey retreat is home to private bliss and endless ocean views Written by Constance Dunn | Photography&n...
A private hilltop villa in Hermosa Beach proves the perfect retreat for the finest in resort-style living Written by Joclene Davey&nbsp...