Marking its 50th anniversary this year, Merritt brings its rich material world into the modern era
Our attraction to wood is as enduring as the material itself. When it's well crafted, honed with a sure hand, there is a no more authentic aesthetic. Wood is substance, legacy and deep roots. It's also the métier of the remarkable family enterprise Merritt.
Founded as a regional woodworking firm in 1967 by George A. Merritt, the heritage company is a model operation, helmed by its namesake's sons, G. Michael Merritt (CEO) and Keith Merritt (executive vice president). "Our father instilled in my brother Keith, and myself, a respect for the tradition and craft of woodworking," says Michael Merritt.
"We Are a Woodworking Company, Yes, but We Are Also Engineers, Architects, Consultants, Metal Workers, Classical Carvers, Installers and More."

Michael Merritt, Merritt CEO
"This is paramount and fundamental to delivering the exceptional results that we do. He also taught us to exceed expectations—and that is largely what has fueled our growth."
That while also embracing new technologies and time-honored techniques, resulting in work informed by the bedrock principles of precision and passion.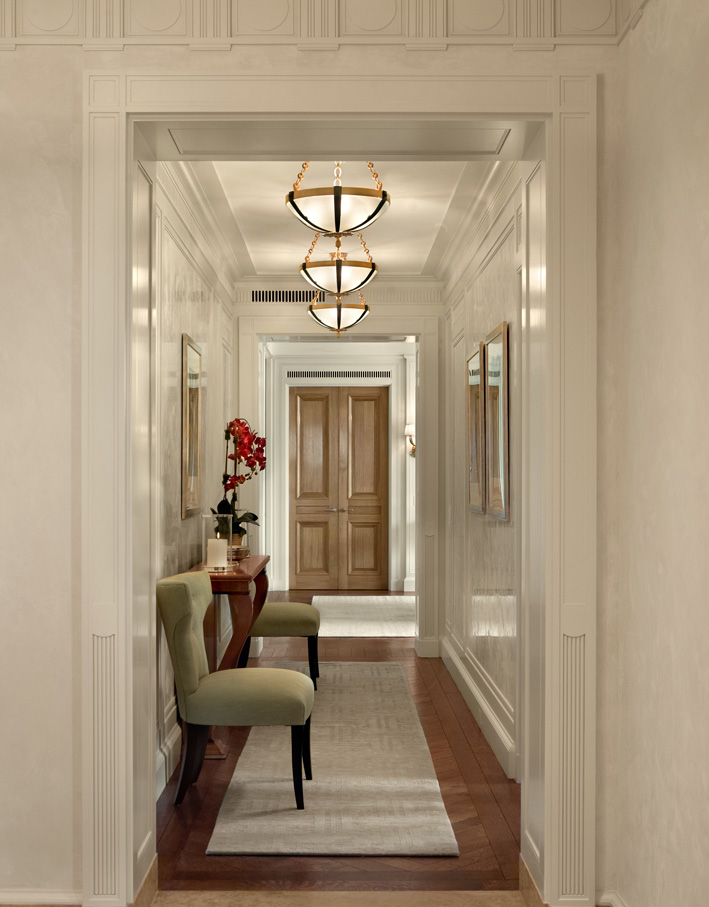 Today, the international provider of interior solutions for residential estates and superyachts is a standard bearer of craftsmanship in its category that has blasted far past the boundaries of the traditional woodworking outfit. "We are a woodworking company, yes," says Michael, "but we are also engineers, architects, consultants, metal workers, glass workers, classical carvers, installers and more." Which means vast capabilities and full-scope services. Bringing the entire breadth under its umbrella has allowed Merritt to jettison the need for subcontractors and outside vendors, giving the company complete control of its most important asset—quality.
Merritt's painstakingly detailed product has earned the devotion of some of the world's leading interior designers and architects. The company has worked on a wide range of projects, including a modern beach house in Malibu designed by Richard Meier and Christian Liaigre; a Manhattan penthouse designed by Robert A.M. Stern and Nathalie Droulers; and a massive traditional residence in East Hampton designed by Hart Howerton and Bunny Williams.
Although wood is a more orthodox material, it is not outmoded, and thus suitable for any interior style. Wood has sensibilities of strength, but is poetic in a most contemporary sense. "People have worked with wood, crafted things of necessity as well as luxury, since the beginning of civilization," says Michael.
"It is very primal."
It's also organic, with a natural beauty that's eternal. Given the pace of today's world, there's comfort in this kind of continuity, whether it's wood or a woodworking brand.
"No matter how advanced society and technology become, we all still crave things that are made from simple, raw materials," says Michael.
"Whether we actually want to use our hands to make those things or are people who admire the work and results, we all still feel that connection to the timelessness of wood, marble, iron–basic, earthbound materials that do extraordinary things."