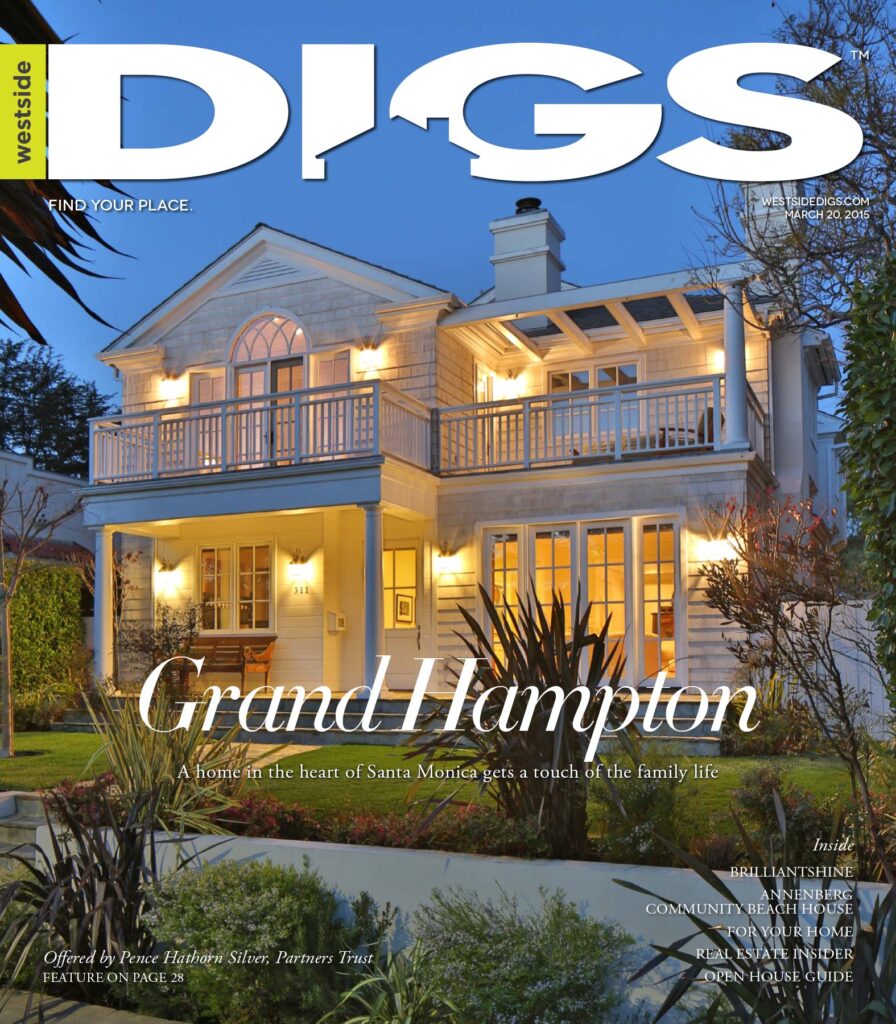 Read this Issue Now!

Spring Forward
Spring is about beginning anew — what better time to introduce DIGS to the Westside communities of Los Angeles? I've spent more than 15 years in the luxury sector of the publishing industry, from the Los Angeles Times to Angeleno to C – California Style, and couldn't be more excited to begin this new chapter with Westside DIGS.
I've always had a natural fascination for real estate, design, and architecture. A desire to see how other people live. The Westside is statistically the most vibrant real estate market in the country, and also serves as home to a majority of its most skilled and experienced real estate agents. DIGS will introduce you to these agents and the homes they represent. You might even learn some tips and tricks for purchasing your next home!
But real estate is about more than just homes. It's about community and Finding Your Place. Our goal at DIGS is to showcase the Westside and highlight the unique aspects of the neighborhoods within; to start a conversation about how you want to live, and where to achieve those goals. Each issue of DIGS will take you on a guided tour of "Sweet DIGS" — our featured cover home, which is available to purchase — and the story behind it. "The Good Life" provides a peek inside Westside and California culture, from arts and autos to wine, history, and travel. Our "Home" department features the latest must-haves in design and furnishings, while "City" focuses on shops, restaurants, and happenings around town. Finally, DIGS provides valuable real estate tools for those in the market for a new home. In every issue, we'll include a "Neighborhood Spotlight," containing quick stats on active home listings, price range, average days on market, lot size, and more.
I hope you enjoy this issue, and that reading DIGS will become a regular part of your local Westside routine. Look for our next issue on April 3.