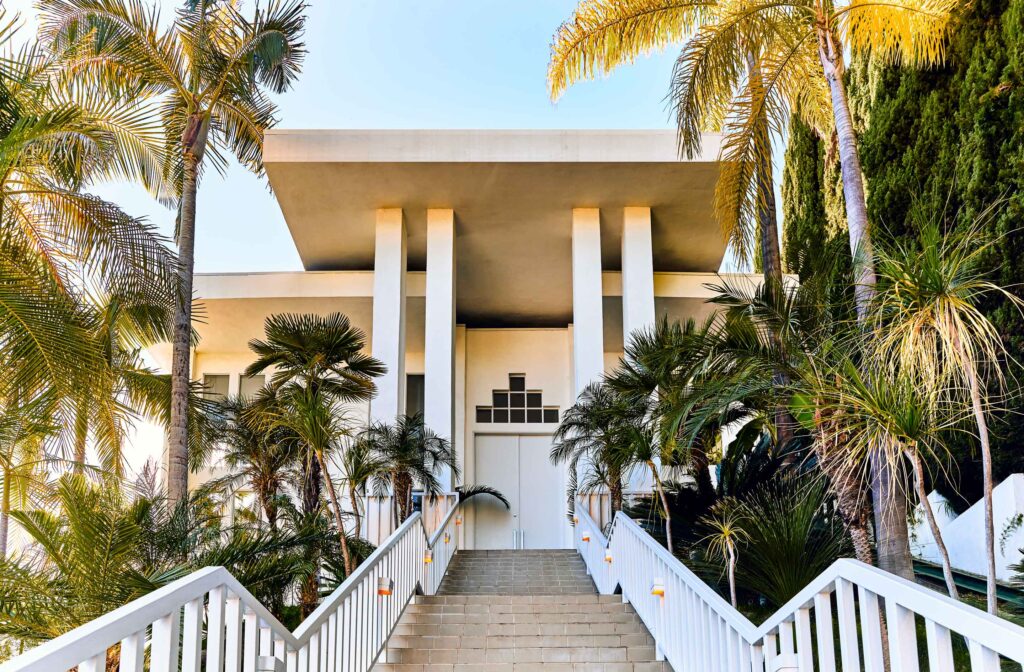 In the Hollywood Hills, Ash Staging Transformed a Mansion Into an Immersive Space Where Vintage and Contemporary Design Dialogue in Every Nook
With 1,000 projects already under its belt to date, Ash Staging, the interior furnishing service by Ash NYC, masters the art of delivering quick design solutions where style and functionality meet. Created as a showroom, their newest project located in Los Angeles perfectly reflects this approach. 
For this new concept house, expectations were high.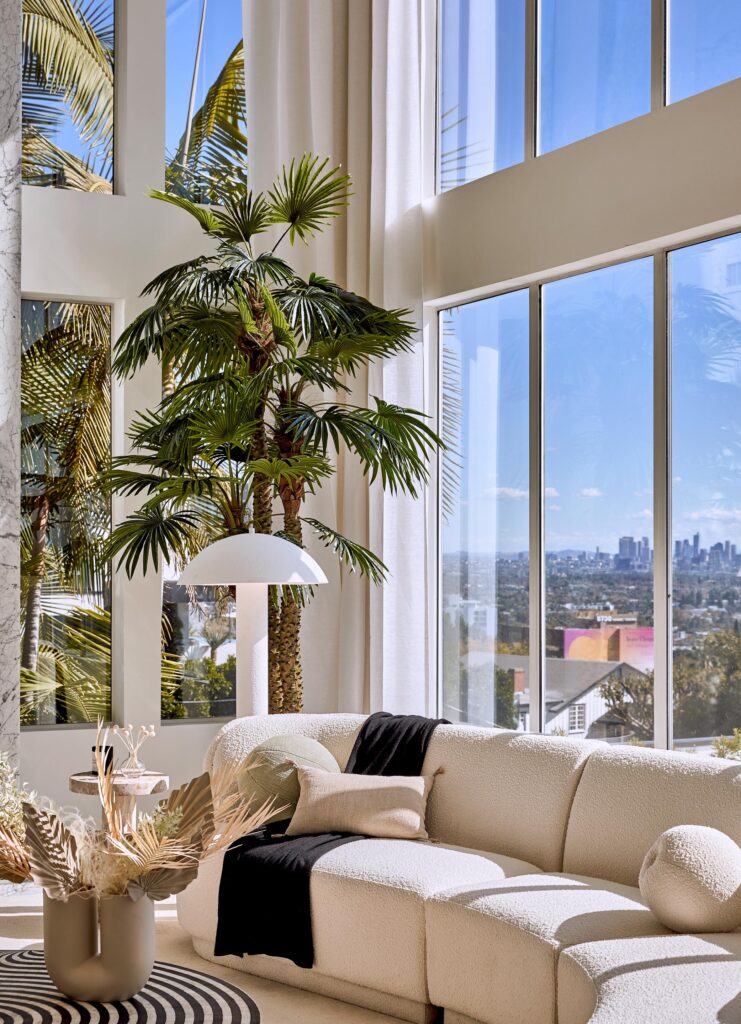 "We searched for weeks and viewed dozens of properties—from Richard Neutra to Tudor-style mansions in Beverly Hills—but ultimately we immediately fell in love with this house, which is a bona fide time warp to the postmodern hedonism of 1990," remembers Andrew Bowen, partner at Ash Staging.
"From the incredible block pyramidal motifs to the soaring double-height ceilings and the endless views that stretch from downtown to the ocean, it just clicked."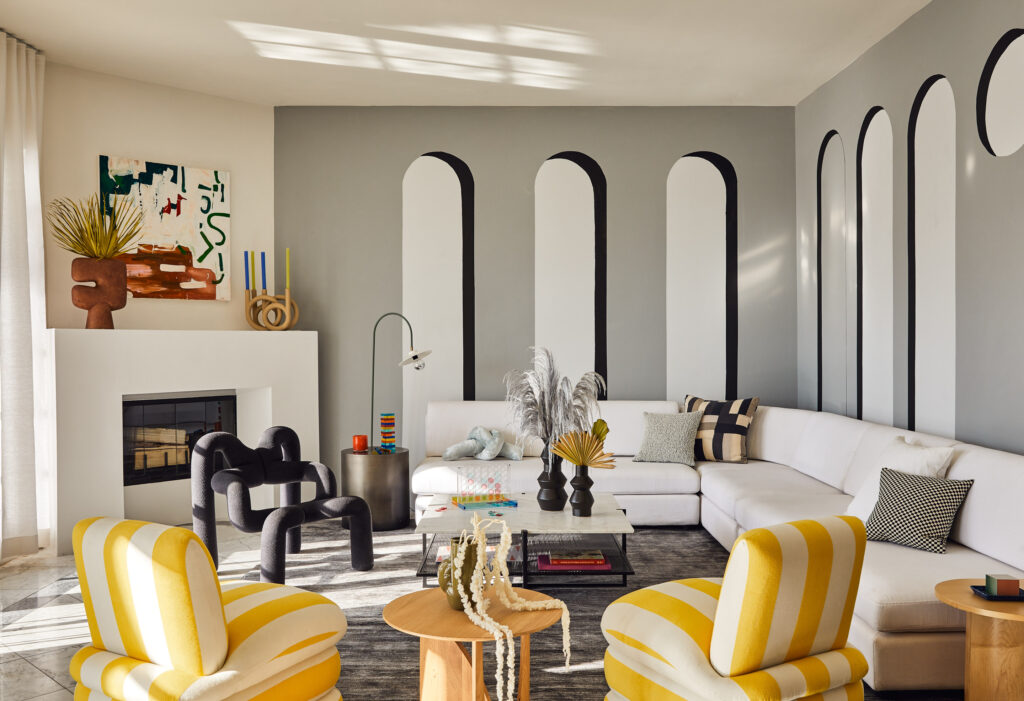 One of the biggest changes that the design team decided to take on during the renovation was to paint the reddish tint of the original wood flooring either white or black in each of the bedrooms. Exercising restraint was key throughout the project.
"While tempting, it would not serve us to overtly materialize the postmodernist time capsule this could be—we needed to make sure it appeals to a wide yet targeted range of personal tastes and styles," says Andrew Bowen.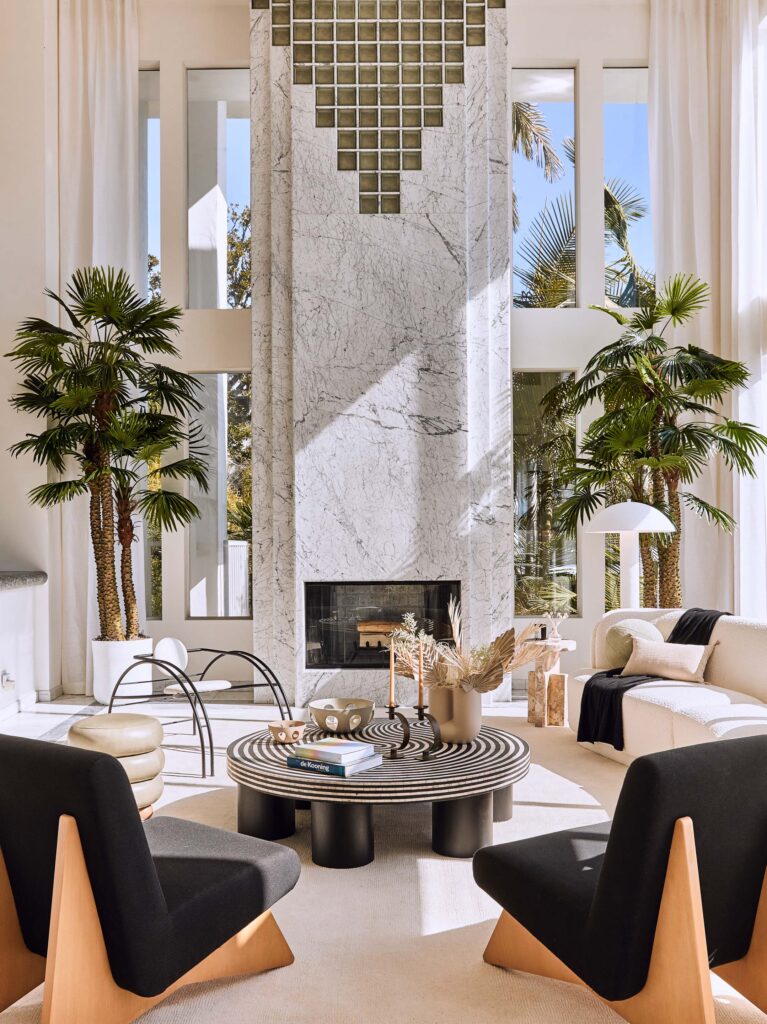 At the heart of the concept, the '90s inspiration inspired several elements.
"Today, features like glass blocks, Formica and Jacuzzis are not what immediately come to most people's minds when picking out finishes and fixtures, though all three are here throughout our new house, and we're celebrating them," says Andrew Bowen.
In the same spirit, the house also comprises a built-in curved, mirrored wet bar with granite countertops, a sunken pool with fountains and a cubist waterfall, and a round, oversized skylight over the semi-circular floating stair.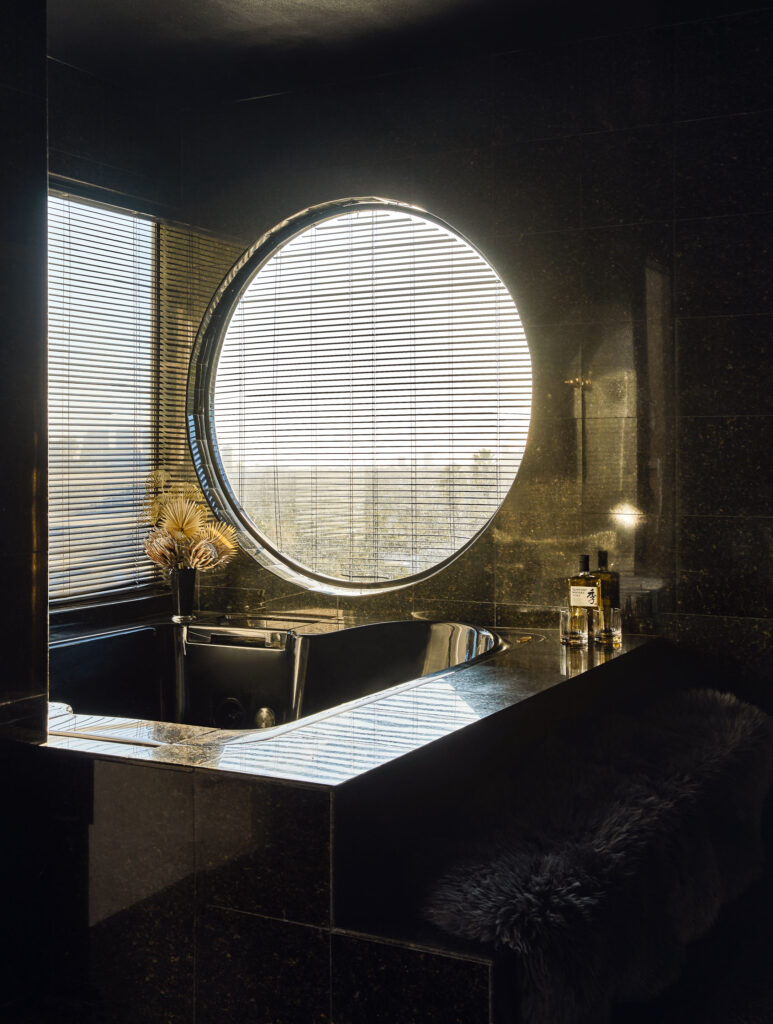 "While it's true that we executed a handful of cosmetic upgrades with paint, drapery and the like, this home is otherwise completely untouched from its original design, and engenders an instant nostalgia familiar to nearly everyone who walks in," notes Andrew Bowen.
"That said, it is furnished with a mix of contemporary and vintage pieces befitting each space, in a way that is both livable and highly desirable for 21st-century living."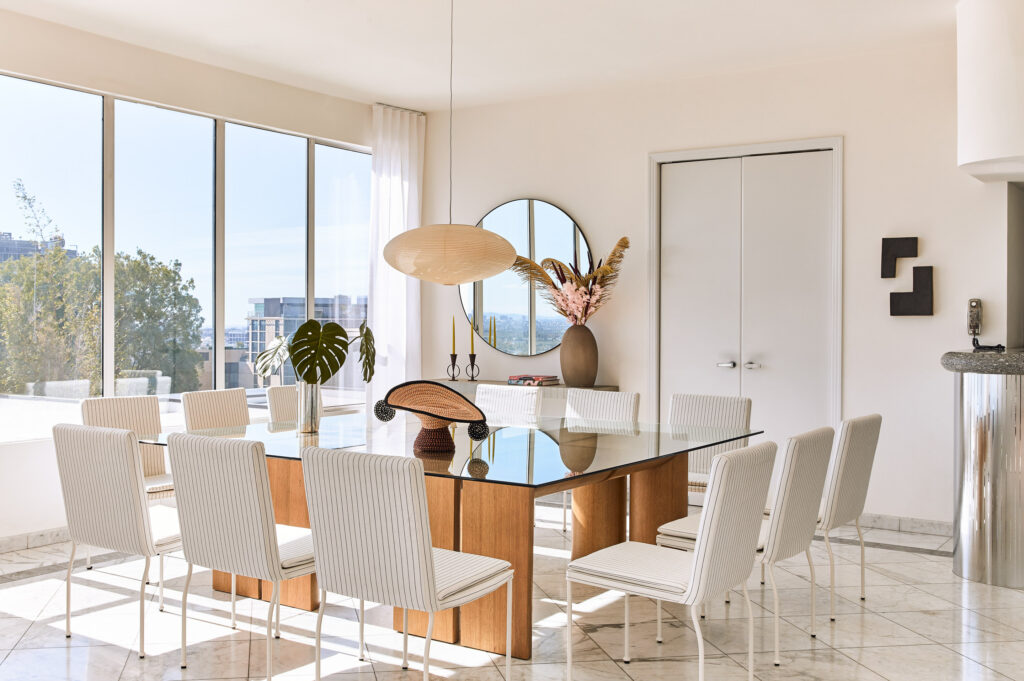 The Quebec 69 Spider chair by Amisco in the great room, an oversized wooden coat rack by Peter Opsvik, a Telestyle see-through wall phone with a visible multicolored motherboard plugged into an existing phone jack near the wet bar, and a pair of yellow-and-white striped pillow chairs by ASH in the family room are some of the furniture and accessories that make the home so appealing.
"With our staging service in particular, this result is at the core of our business model: Show people how to live fabulously in any space," concludes Andrew Bowen.
Ash Staging | ashstaging.com
Photography by Christian Harder